Local SEO Services


for Capturing Local Business

Whether you're looking to drive local foot traffic or simply generate local leads, WebFX has you covered. SEO is in our DNA and we've been helping businesses drive local traffic from digital marketing for over 25 years. Our combination of talent and tech is unmatched at helping local businesses drive traffic and revenue from local searches. Get a custom proposal and pricing for your business today!
What you can expect
Our local SEO services combine standard SEO practices, with local-specific strategies like citation management or localized link building. Here's how WebFX approaches local SEO:
360° search landscape and local SEO audit
Custom local SEO strategy with on-page and off-page elements
Dedicated SEO marketing team with single point of contact
Automated local listing management and marketing automation suite
Regular communication and transparent reporting
Let's Drive Results
Together
Enter your website to receive your custom SEO proposal and pricing.
Case Study: Earning 131% more leads with SEO services
Hydroworx, a leading manufacturer of hydrotherapy equipment, took advantage of the full-service partnership we offer by leveraging our SEO services, plus PPC, social media, and web design capabilities to grow their business.
Since partnering together, Hydroworx has seen:
131%
Increase in SEO Contact Forms
236%
Increase in SEO Traffic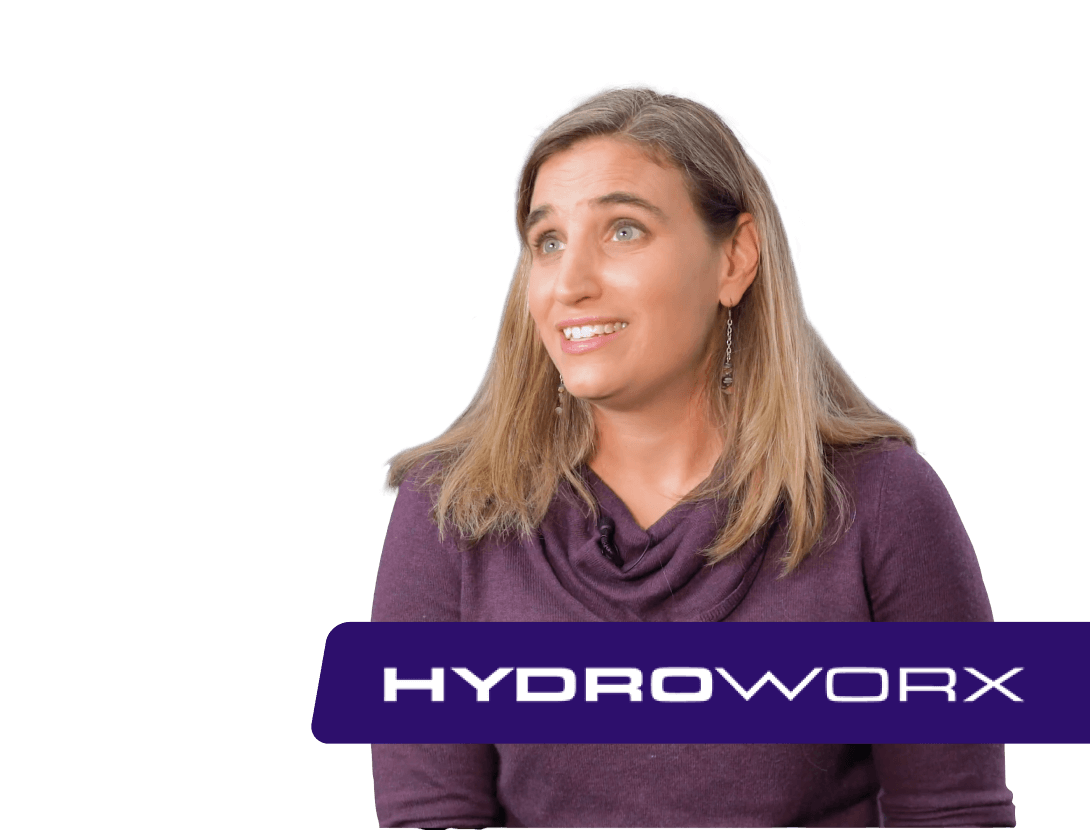 FAQs about local SEO services
What do your Google local SEO services include?

Here's a quick list of strategies included in our local SEO services:

Google Business Profile optimization

When searchers look for businesses near them, they see local results in Google search and Maps.

Claiming and optimizing your Google Business Profile listing(s) helps you appear in local results.

For example, if someone searches "Mexican restaurants near me," they'll see Google Business Profile listings that match their search. From there, they can check out business reviews, websites, and more to determine if the offerings match what they're looking for.

We'll help you create your Google Business Profile and optimize your listings to include key information about your products and services, reviews, hours, contact information, and more!

Citation management

We'll also help you show up in local listing sites like:

Apple Maps
Bing
Facebook
And more!

This ensures your key business info, like address and contact details, are consistent across the web. And it ultimately helps more local customers find and connect with your business.

Competitor analysis

Our local SEO specialists will conduct in-depth competitor reviews.

This gives us a great picture of the existing local search landscape, and we can create a roadmap to help you outpace competitors in your local area.

Keyword research and content creation

Our local SEO services also include keyword research and custom content.

We'll start by conducting research into the top keywords local searchers use to find your business, product, and services. Then, we'll work with our expert copywriters to create location-based SEO content to help more people find and connect with your business.

Review management

Reviews are important for boosting social proof and giving local searchers a picture of what it's like working with you or purchasing your products and services.

When you work with our local SEO experts, we'll help you attract and manage online reviews to boost your trustworthiness online.

Ongoing reporting and analysis

After launching your local SEO strategy, we won't leave you high and dry.

Our services include ongoing monitoring and analysis, so we can improve your campaigns and continue to earn you the best results possible.

You'll also get access to ongoing reports and strategy recommendations from your dedicated account manager.

How much do local SEO services cost?

In general, you can expect to pay $500-$2000 per month for local SEO services.

The exact price of your campaigns will depend on several factors, including:

Number of locations

Unsurprisingly, the number of locations you have will impact how much you pay for local SEO services.

Businesses with one physical location can pay around $500 per month for local SEO. On the other hand, if you have 10 or more locations, you're likely looking at investing several thousand dollars into your campaigns.

Your geographic location

Your geographic location can also impact the price you pay for local SEO.

Businesses operating in cities with higher competition will need to invest more to help their location stand out online.

However, less-competitive locations will require fewer campaign resources to get the same results, so you'll pay less for your local SEO.

Your local SEO provider

Finally, your local SEO provider will impact the amount you pay for your campaigns.

If you decide to do local SEO in-house, keep in mind that the starting salary of an SEO specialist is around $40,000.

Outsourcing your campaigns to an agency or freelance provider is often a more budget-friendly alternative, depending on your overall goals.

Many agencies bundle local SEO together with traditional SEO or other strategies, passing price savings on to clients.

Should I do local SEO in-house or work with an agency?

Your choice to do local SEO in-house or outsource to an agency will largely depend on your goals and budget.

For in-house local SEO, you'll need to hire an expert. Keep in mind, the starting salary for SEO specialists is $40,000.

If outsourcing to an agency, you'll pay anywhere between $500-$2000 per month, depending on the number of locations you have, your geographic location, and other factors.

Many agencies also offer service bundling, so local SEO may be included as part of your traditional SEO services.

What is local SEO?

Local SEO refers to search engine optimization strategies designed to help your business appear in local search results, so more people in your area can find and visit your business.

How is local SEO different from traditional SEO?

Local SEO adopts many of the same principles and strategies as traditional SEO.

However, local SEO is designed to help your business appear in more local search results. Because of this, local SEO incorporates specific strategies, like optimizing your Google Business Profile and creating location-based content.

How does Google determine local search rankings?

When determining which sites should appear at the top of local search results, Google evaluates many factors, including:

Proximity: How close your business is to the searcher
Relevance: How relevant your business, products, or services are to the search
Prominence: How well-known and "popular" your business is online

Our local SEO services focus on strategies designed to enhance your proximity, relevance, and prominence.
Capture more of your market with local SEO services
WebFX can help you turn local searches into revenue with local SEO and accompanying digital marketing strategies like social media and email marketing. Connect with our SEO company to see how our marketing automation suite and expert team can help you drive local business revenue today!
Let's Drive Results
Together
$3 billion+
revenue driven for clients