What's the goal of your business-to-consumer (B2C) company? Ultimately, it's to make revenue, right?
But to earn revenue, you need to drive sales. To drive sales, you need to generate leads. To generate leads, you need website traffic. And to generate website traffic, you need a successful search engine optimization (SEO) strategy.
Of course, that's where the trouble comes in. Maybe you're not sure how to craft a compelling SEO strategy. Maybe you've been using SEO for a while, but you're not sure how to improve it. Whatever the case, we're here to give you some pointers on using SEO for B2C companies.
Here are six B2C company SEO tips:
Keep reading to learn more about each one!
1. Target long-tail keywords
One of the most essential parts of SEO for B2C companies is keyword integration. By incorporating keywords across your website, you signal to Google which searches your content should appear in. You can incorporate these keywords into your page titles, headers, and body copy.
Obviously, you want to target keywords that are relevant to your business.
But you should also focus on long-tail keywords vs. short-tail keywords — that is, keywords that are several words long. That's because longer keywords are more specific, so they help you home in on a more precise audience and avoid competition in search results.
2. Align your content with search intent
When you craft web content, you want it to rank in search results. But that won't happen if you're not optimizing that content for Google searches. And to truly optimize it for those searches, you need to address search intent.
Search intent is the reason someone searches for a given keyword. So, if you target the keyword "what is metal fabrication," you need to ask yourself: What are people looking for when they search for that keyword? Whatever it is, you need to ensure that your content satisfies that intent.
To find out the search intent for a keyword, take a look at what's currently ranking.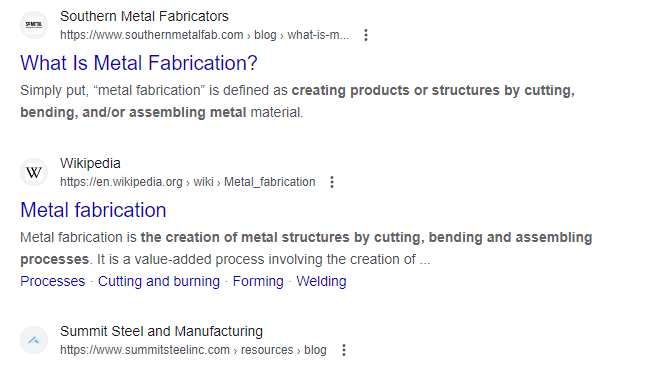 If you do that, your content will be very successful in search results.
3. Optimize your page load speeds
If there's one thing that tends to irritate people when they visit a website, it's slow load times. Few things are more likely to make someone hit the "back" button than watching the page load for several seconds without ever pulling up.
For that reason, it's critical that you perform page speed optimization. To do that, you can use tactics like:
Minifying code
Compressing images
Caching web pages
Limiting redirects
Ideally, your page load times should be no more than three seconds. By optimizing your page speeds, you can improve your SEO, which will help you capture higher rankings and more traffic.
4. Create clear, actionable CTAs
Another way to boost your B2C SEO strategy is to use calls-to-action (CTAs) across your website. A CTA is anything that prompts users to take the next step in the customer journey. That might mean a paragraph at the end of a blog post, a pop-up when a user visits your website, or it might mean a button that says, "Sign up for our emails."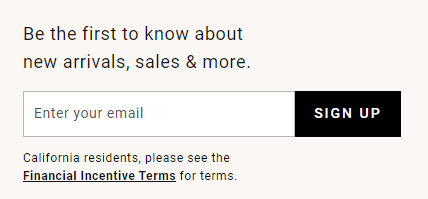 Whatever format your CTAs take, they should be clear and actionable. That means they should leave no room for doubt about what you want users to do. If users see multiple CTAs in one place, or if the CTA they encounter is too vague, they won't end up taking any action at all.
For that reason, use clear language to communicate exactly what they should do and how they can do it. For example, you might say, "Click here for a free trial!"
5. Earn backlinks for your content
When it comes to search rankings, Google tends to prioritize sites that it sees as reputable. But how do you get Google to view your site as reputable? The easiest way is to get a reputable website to link to your web content. That will indicate to Google that you're reputable as well, and it will rank you higher.
This process is known as backlinking, and it's an important aspect of SEO for B2C companies. To earn backlinks, you should start by crafting high-quality content and hoping to get some backlinks organically.
But you can also take a more active role by looking for linking opportunities — such as broken or missing links — on reputable sites in your industry. Then you can recommend that they use those opportunities to link to your site.
6. Set up a Google Business Profile
Finally, your B2C company SEO can significantly benefit from setting up a Google Business Profile. It's not a particularly complicated process — you just fill out some basic information such as your business name, location, and contact information, and then you verify your ownership of the business.
By filling out your profile with as much information as possible about your company, you give it a shot at appearing in search results. This happens when people perform local searches for businesses in your industry. So, for example, someone might look up "pest control companies in Houston."
If that description matches your business, your business profile could appear in a local 3-pack — that is, a collection of three local business profiles that Google displays in response to local searches.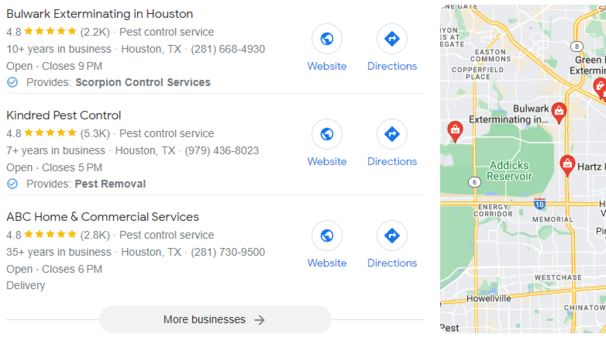 That significantly increases your company's visibility and overall serves as a huge boost to your B2C SEO.
Learn even more B2C company SEO tactics on SEO.com
Using the above tactics, you can do a lot to drive more leads, conversions, sales, and revenue for your business. But there's still more to learn about B2C SEO. If you're interested in more helpful SEO content like this, be sure to check out some other pages here on SEO.com!
Writers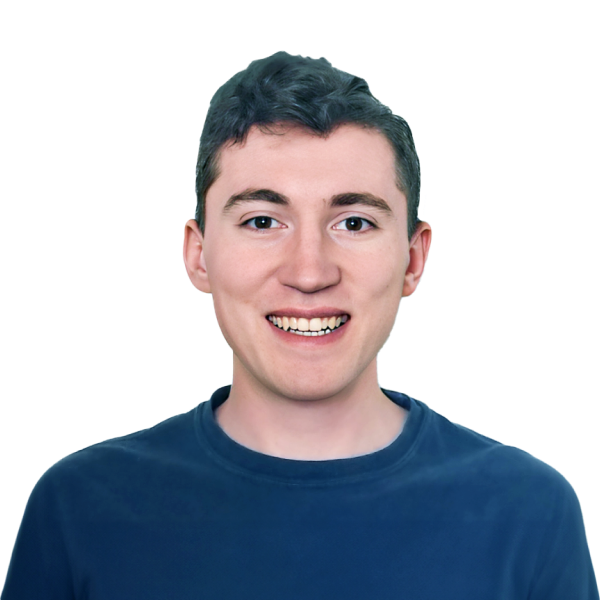 Matthew Gibbons
Lead Data & Tech Writer