SEO Website Design Services to

Maximize Your Traffic
For the best results, you need a website that not only looks great, but supports your search engine optimization (SEO) efforts. WebFX, the creators of SEO.com and a digital marketing company with an award-winning web design team, help you create and maintain the site of your dreams with custom web design services. Request a quote today to learn more!
What you can expect
Whether you're designing a new site from scratch or re-designing an existing site, we'll be by your side through every step of the process.
Dedicated, industry-specific account manager
Responsive design
Award-winning team of web designers
SEO-optimized site copy
Ongoing strategy recommendations
Regular communication and custom reports
In-house web analytics software and revenue acceleration suite
Let's Drive Results
Together
Enter your website to receive your custom SEO proposal and pricing.
Case Study: Earning 131% more leads with SEO services
Hydroworx, a leading manufacturer of hydrotherapy equipment, took advantage of the full-service partnership we offer by leveraging our SEO services, plus PPC, social media, and web design capabilities to grow their business.
Since partnering together, Hydroworx has seen:
131%
Increase in SEO Contact Forms
236%
Increase in SEO Traffic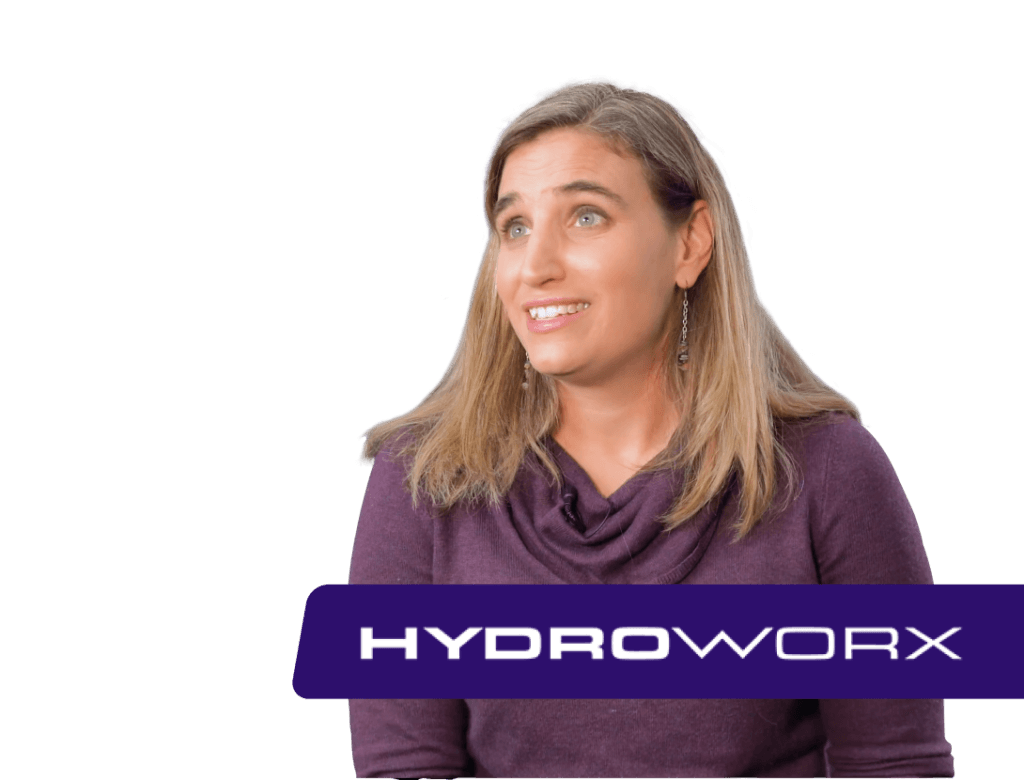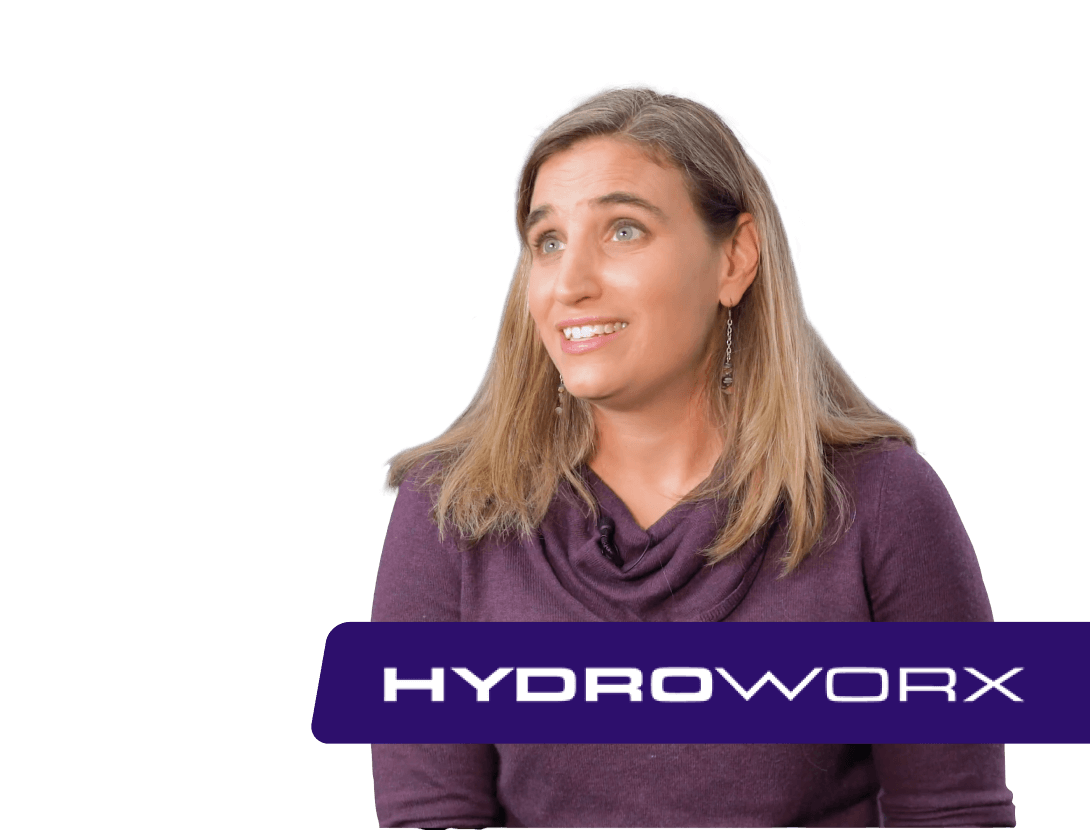 FAQs about web design services
Why is good web design important for SEO?

Like peanut butter and jelly, web design and SEO go hand in hand.

Without a well-crafted, optimized website, search engines will have nothing to rank, and you won't appear at the top of results when people search for your business.

Let's look at a few ways web design supports your SEO and overall growth efforts.

1.  Attracts high-quality leads

You need a website to rank in search results — plain and simple.

A well-designed site, complete with SEO copy, will help you greet visitors at the top of search results.

Because they're already searching for your offerings, these searchers are more likely to be qualified leads, interested and ready to learn more about your products and services.

2. Improves user experience (UX)

Good web design also improves your site's UX and sends positive signals to search engines that your site is a valuable resource.

If your site looks like it's straight out of the 1990's, visitors will waste no time returning to search results. On the other hand, an aesthetically-pleasing, easy-to-use site will delight users and invite them to stay on your site.

3. Streamlines conversions

Finally, good web design makes it easy for visitors to find the information they need to take the next step.

You can use your site's design to direct visitors to key conversion areas, whether product pages or your free quote form. From there, it's easy for them to enter their contact details to learn more or make a purchase.

Without an easy-to-use, streamlined navigation and site elements, users will be left confused and unsure how to interact with your website.

What is our web design and development process?

At SEO.com, we'll custom-tailor the design process to your needs and goals.

Here's a basic overview of what you can expect:

Meet with a strategist to discuss the scope of your project, your goals, and budget
Kick off your project with your dedicated account manager, interfacing with our designers and project managers
Review your prototypes and give feedback (if you choose!)
Implement your new design
Get ongoing strategy SEO recommendations to boost results from your new designs

What do our web design services include?

Here are just a few things you'll get when partnering with us for SEO web design services:

Dedicated account manager: Your account manager will walk you through every step of the process from strategic planning to prototypes and implementation.
Responsive design: All of our sites are designed to be fully responsive, so users can access them seamlessly on any device.
SEO-optimized site copy: In addition to design, we'll work with our in-house team of expert copywriters to create pages, designed to rank in search engines.
Ongoing strategy recommendations: Along with design, our ongoing SEO plans are designed to keep your new site ranking at the top of search results for years to come.
Custom reporting: Easily evaluate the return on your new investment with our suite of reporting tools and user-friendly client dashboards.

How much do web design services cost?

In 2023, businesses can expect to pay $1000-$100,000 for web design services.

With such a wide pricing range, there are a number of factors that impact how much you'll pay for your site design.

Factors that impact web design pricing

Here are a few things to consider that will determine your web design pricing.

1. Number of pages

This first point shouldn't be a surprise — the more pages you need to design (or re-design), the more you'll pay for your project.

Larger sites require more time, expertise, and often more custom integrations that can raise the price of web design.

Sites with 1-10 pages can expect to pay between $1000-$2000 for custom design. Larger sites with hundreds of pages will often pay upwards of $10,000.

2. Website style

If your site requires detailed or custom styling, you can expect to pay more for web design services. A high-end, more complicated site design can add up to $15,000 to your total price tag.

3. Responsive design

Responsive design ensures your site displays properly on any device — desktop, tablet, or mobile.

Using responsive design is a great way to support user experience (UX) on your site and SEO. But it comes at a steeper price point, generally adding around $3000-$5000 to your design project.

4. Ecommerce and database integrations

If you operate an ecommerce site or need other database integrations to help you sell online, you'll pay up to $25,000 per custom integration.

While you may pay more up front, making sure your site is set up with the necessary integrations will help you attract and convert more customers, so you can boost sales and revenue for your business.

5. CMS

Integrating a content management system (CMS) like WordPress, Wix, or Shopify can also impact the cost of your site, each costing between $2,000-$25,000.

If you're not sure if a CMS, or which one, would benefit your company, we're happy to help.

Our team has experience integrating dozens of the most popular CMS platforms to help you get the best results from your site content.

6. In-house vs. agency design

Finally, you'll need to consider if you'll outsource your design project or do it in-house.

At first glance, in-house marketing may seem like a cost-effective option. But keep in mind, the average web designer salary starts at $40,000, and that's just for one hire.

When working with an agency, like SEO.com, you'll get access to a whole team of designers, developers, and SEO experts to ensure your site looks great and ranks at the top of search results.

How long does website design take?

Depending on the size of your design project, it can take anywhere from a few months to up to a year to launch your new designs.

Should I do my design in-house or outsource to an agency?

Your decision to outsource or work in-house will depend largely on your budget and goals. Keep in mind, the starting salary for a web designer is $40,000, and that's just for design. On the other hand, agencies like SEO.com have a team of professionals from designers, developers, SEO experts, and more on deck to make sure your site not only looks beautiful, but drives results for your business.
Get a website that supports SEO and drives results
A well-designed, functional site is crucial for the success of your SEO. It's time to invest in a website that captures your brand, brings in new visitors, and generates leads and conversions for your business.
Connect with our team today to learn more and get started with your custom design services!
Let's Drive Results
Together
$3 billion+
revenue driven for clients