Running a business-to-business (B2B) company is different than running a business-to-consumer (B2C) one. But one thing is the same across the board: The need for search engine optimization (SEO). Having a solid SEO strategy allows you to get your site ranking in search results where potential customers can discover.
But while you may have heard of SEO before, that doesn't mean you know how to harness it. What does a good B2B SEO strategy actually look like? Well, that's just the question we're here to answer. On this page, we'll cover six tips on how to improve SEO for B2B companies like yours:
Keep reading to learn more about each one!
1. Create a variety of web content
One of the most important things to do if you want a successful SEO campaign is to create web content. Without content, you don't have anything to rank in search results.
But for B2B companies, content is even more vital. B2C companies tend to have very short sales cycles, with people quickly deciding to buy their products. But the decision process is far longer for B2B clients, so you need to have a lot of helpful content to nurture them toward a conversion.
Crucially, that content should span all levels of the marketing funnel. You need top-of-funnel content to introduce them to your business, and bottom-of-funnel content to drive the final conversion, but you also need some content for the middle of the funnel.
2. Target long-tail keywords
Keywords are essential for any B2B company SEO strategy. By integrating relevant keywords into your web content, you signal to Google that your content should rank in searches for those keywords. But importantly, you should make a point of using long-tail keywords vs. short-tail keywords.
Long-tail keywords are several words long (as opposed to short-tail keywords, which are only one or two words long). The reason you need to target long-tail keywords is that they're far more specific. That means you can hone in on a more precise audience, and it also means the terms you're targeting won't have as much competition in search results.
3. Optimize your page load speeds
One surefire way to hurt your SEO is to have a website that takes forever to load. You're not going to have much luck driving traffic if users try to visit your site and have to wait forever for your pages to load. Most of the time, they'll get irritated and leave the site. And just like that, you've lost a potential client.
To avoid this, you can optimize your page load speeds to be faster. Ideally, your page speed will be no longer than three seconds. You can shorten them by:
Caching web pages
Limiting redirects
Minifying code
Compressing images
4. Make your site mobile-friendly
Another thing that will drive people away from your website is a lack of mobile-friendliness. A lot of people visit websites on mobile devices, so if your website is only optimized for desktop computers, you're in trouble.
To make your site mobile-friendly, you should use responsive design. Responsive design is a type of web design where your site structure changes to fit whatever screen it appears on. That means the web page elements are arranged differently on mobile than on desktop.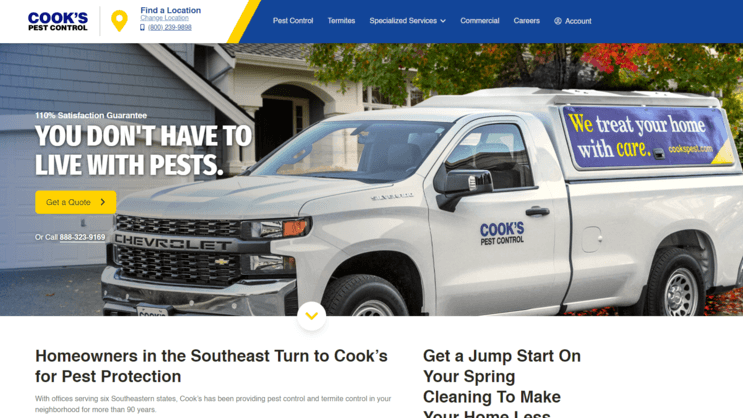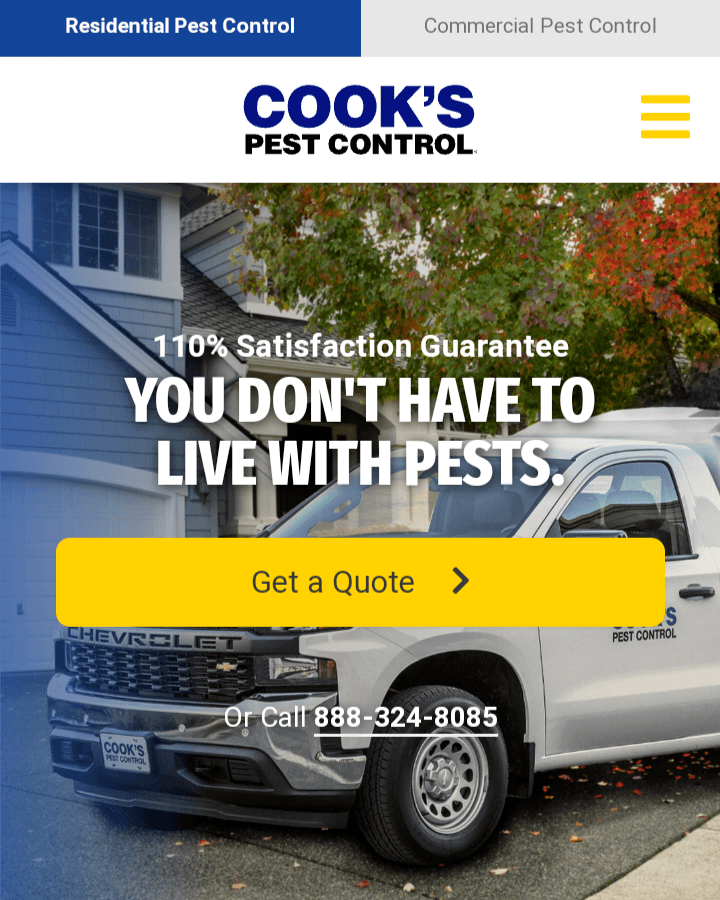 This is extra important because Google uses mobile-first indexing, meaning that non-mobile-friendly sites won't rank well, even in desktop searches.
5. Earn backlinks for your content
Another way to improve your SEO (and help your website rank higher) is to help it see your site as reputable. So, how do you do that? The answer is that you get backlinks from other websites.
Backlinks are links from third-party websites to your content. You want to earn backlinks from reputable websites in your industry, because then Google will see your site as reputable as well, so it will rank you higher. Plus, those backlinks may lead people from those third-party sites to yours.
When it comes to backlinks, be sure to prioritize quality over quantity. One high-quality backlink is better than 10 low-quality ones.
6. Set up a Google Business Profile
Our final B2B SEO tip is to set up a Google Business Profile. The process is reasonably simple — you input basic info like your company name, address, phone number, and website, and then you just verify your ownership of the business.
The reason you should do this is that it gives your business a high chance of appearing in local search results. If you run a manufacturing company and someone searches for "manufacturing companies in [your city]," Google will likely return a local 3-pack that features three matching business profiles.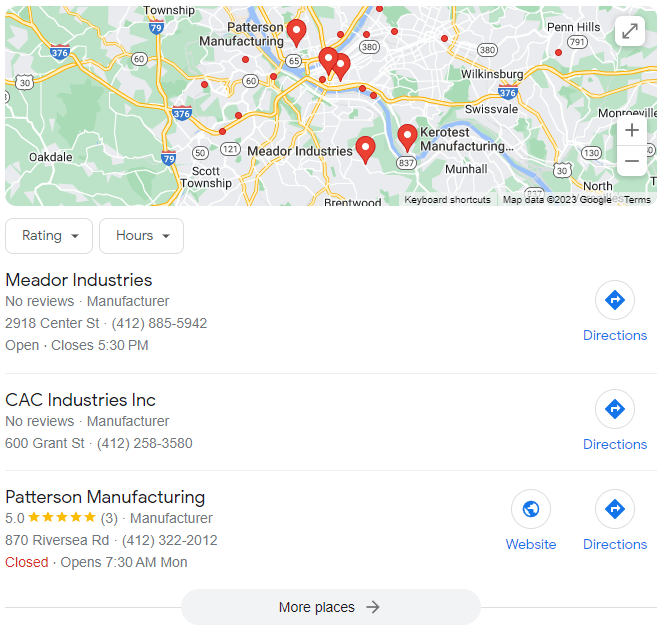 You want your business to show up in that 3-pack. And the only way that will happen is if you create a Google Business Profile.
Find out more useful B2B company SEO tactics on SEO.com
The tips on this list are just some of the ways you can improve your B2B company SEO. There are plenty of other things to learn about SEO as well, and implementing them can do a lot for your leads and conversions. If you're interested in learning more, be sure to check out some more info on SEO.com!
Writers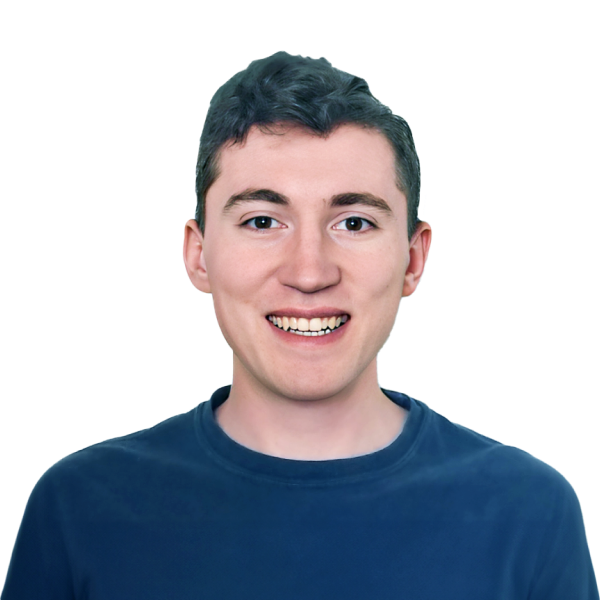 Matthew Gibbons
Lead Data & Tech Writer