PPC Services to

Maximize Your ROI
Whether you've never run paid ads or you're looking to level up your pay-per-click strategy, WebFX can help! Our PPC strategies combine our knowledge and expertise with advanced marketing technology to increase ROI from PPC by 20% or more. Learn more and connect with our team today to drive results from Google, Microsoft (Bing), and other programmatic ad networks.
What you can expect
With our pay-per-click services, we aim to make your workday as simple as possible. From development to implementation to management, we'll take care of everything including:
360° advertising landscape and PPC audit
Ongoing campaign optimization
Ad and landing page testing
Marketing suite to help create audiences & improve targeting
Regular communication and advanced reporting
Let's Drive Results
Together
Enter your website to receive your custom proposal and pricing.
Case Study: Earning 131% more leads with SEO services
Hydroworx, a leading manufacturer of hydrotherapy equipment, took advantage of the full-service partnership we offer by leveraging our PPC services, plus SEO, social media, and web design capabilities to grow their business.
Since partnering together, Hydroworx has seen:
131%
Increase in SEO Contact Forms
236%
Increase in SEO Traffic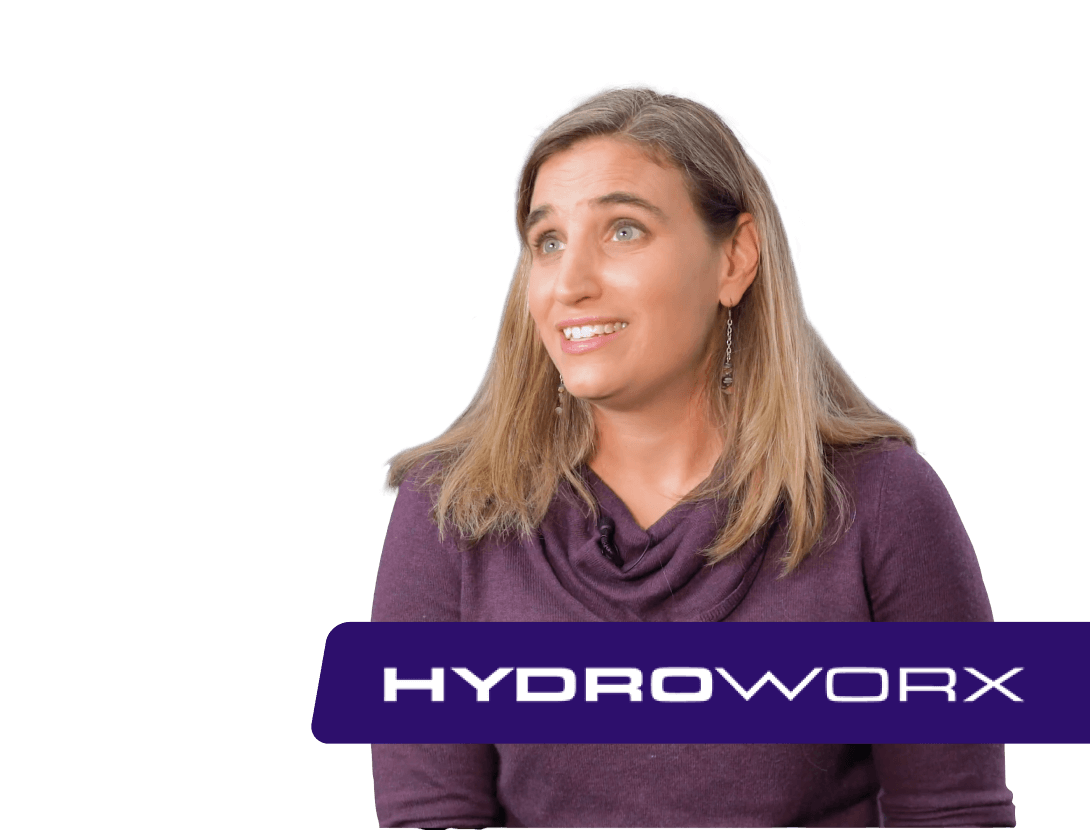 FAQs about PPC advertising services
What do your pay-per-click services include?

Get a preview of what our PPC advertising services include below:

Dedicated PPC team

Meet your dedicated PPC team, which includes:

Account manager
PPC specialists in Google Ads, Microsoft Advertising, Facebook Advertising, and more
Ad copywriters
Display ad designers
Conversion rate optimization (CRO) specialists

Besides this dedicated team, you'll also have access to:

Web developers
Web designers
Business consultants
And more

With our pay-per-click management company, you get the experts you need. So, say goodbye to finding freelancers, vetting contractors, and researching supporting agencies, and say hello to an all-in-one solution to PPC advertising.

PPC audit

Knowledge is power, so our PPC services begin with an in-depth PPC audit that evaluates your:

Account structure
Ad campaigns
Ad groups
Audience and keyword targeting
Bids
Ad assets, like copy, display ads, and landing pages
And more

Based on this audit, your PPC team can determine your PPC's:

Strengths
Weaknesses
Opportunities

If any errors surfaced from the audit, your pay-per-click team can prioritize which issues to fix first.

Competitor analysis

Besides your PPC, we also look at your competition's PPC. Here, we'll evaluate:

Where your competitors advertise
What your competitors advertise
Where your competitors send users (i.e. their landing pages)
How your competitors target ads
And more

From this data, our team can build the basis for an effective advertising strategy for your business.

Custom strategy

Together, your PPC team will work with your in-house team to develop a custom strategy based on your:

Business model
Industry
Short- and long-term goals
Target audience

From working on hundreds of campaigns across industries, our team can bring expert insights, fresh perspectives, and more to your pay-per-click strategy. The result? From the bottom up, your strategy is built for success — even in challenging markets and changing economic conditions.

Diverse ad networks

With our pay-per-click company, you'll get access to diverse ad networks, including:

Google Ads
Microsoft Advertising
Facebook Advertising
And more

If you're looking to advertise on social media networks like Facebook, Instagram, LinkedIn, Pinterest, and TikTok, we maintain a dedicated social media advertising team to lead these types of PPC campaigns. Just contact us to learn more!

P.S. We're a Premier Google Partner — a designated reserved for the top 3% of Google Partner agencies!

Multiple ad formats

With our PPC advertising services, you'll also have access to multiple ad formats, like:

And guess what?

You don't have to worry about creating the assets for display or video ads. With our in-house team of graphic designers and videographers, we can develop these ads for you so you can launch (and start driving sales from) these campaigns sooner.

Bid management

Your PPC plan will also include proactive bid management to:

Optimize your ad spend
Decrease your wasted ad spend
Minimize your cost-per-click (CPC)
Adapt your strategy based on seasonality and other factors

With this approach, you can focus more on the internal projects that need your attention and less on the dashboards in Google Ads or Microsoft Advertising. If you're curious, you'll have full ownership of your ad accounts and can log in anytime.

PPC reporting

You'll also receive regular PPC reports that document your:

Overall PPC performance
Averages like CPC and return on ad spend (ROAS)
Progress towards short- and long-term company goals

In addition to PPC reporting, you'll receive regular updates on our work, so you're always in the loop.

Why choose your PPC management company for PPC services?

Businesses choose our PPC management company's services for a few reasons, including:

Custom strategies
Decades of experience
Industry-leading team
Measurable results
Transparent communication and reporting
Turnkey pay-per-click solution

Essentially, we provide our clients with a worry-free, effective solution to PPC.

What are PPC services?

PPC services are professional services an agency, consultant, or freelancer provides to develop, implement, and manage a company's pay-per-click ads. Typically, pay-per-click services will focus on the Google Ads network.

Why use pay-per-click services?

Businesses use pay-per-click services for a few reasons, including the following:

Improve performance
Increase return on ad spend
Save time
Get expert advice
Access specialized PPC software
And more

If you're struggling with results or time, consider getting the help of a reputable PPC agency.

What is the difference between PPC services and SEM services?

The difference between PPC services and search engine marketing (SEM) services is PPC services focus on pay-per-click advertising, while SEM services focus on search engine advertising. Unlike SEM ads, PPC ads appear in locations other than search results, like on designated websites via banner ads.

How much do PPC services cost?

PPC service prices vary and depend on your ad spend, PPC service provider, and goals. Typically, PPC pricing is a percentage of your ad spend vs. a flat rate fee. For example, if your ad spend is $5000 to $10,000 per month, an agency might charge 5% of your ad spend. For the most accurate PPC pricing, request a custom quote.
Increase ROI by 20% or more with WebFX
Stop settling for lackluster returns and overpriced ad campaigns. With our data-enabled, expert-led PPC services, your business will improve its return on ad spend from PPC ads across Google, Bing, Facebook, and more. Get started today by requesting a custom quote!
Let's Drive Results
Together
$3 billion+
revenue driven for clients