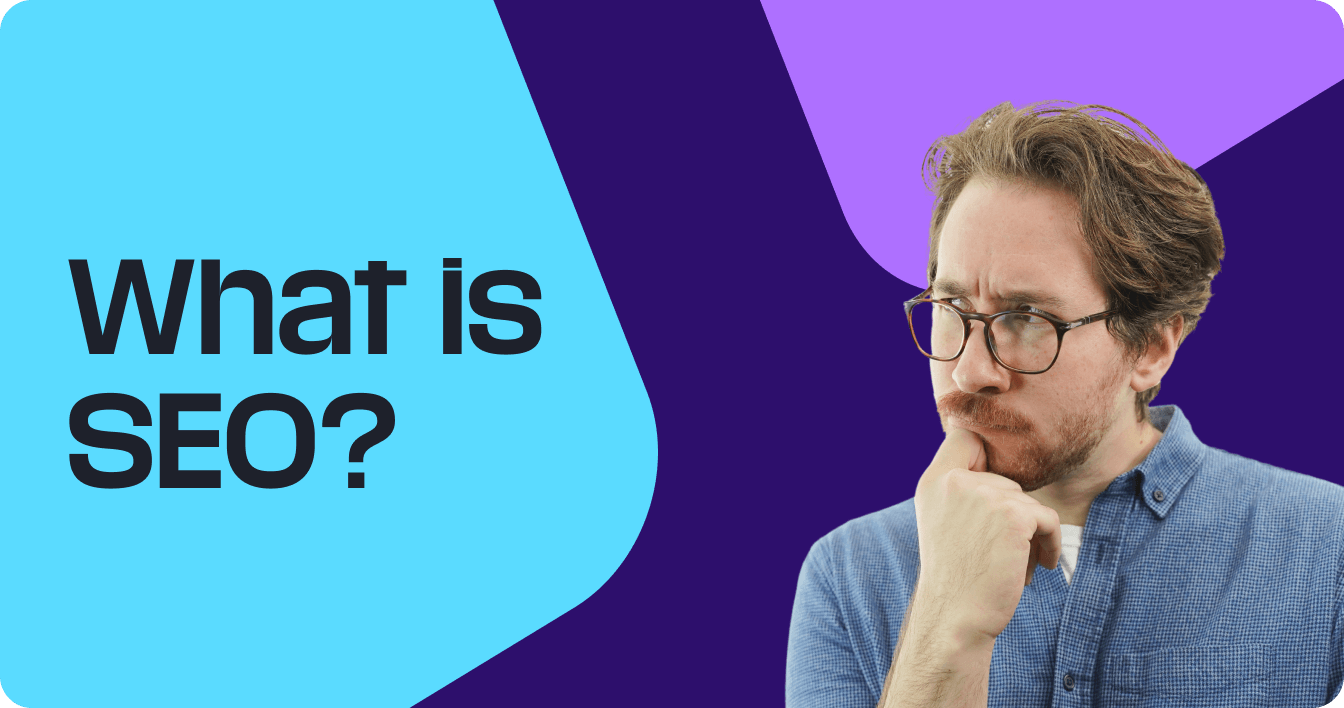 What is SEO?
SEO stands for search engine optimization (SEO) and is the process of improving your website's visibility in organic search results on Google, Bing, and other search engines. SEO includes researching search queries, creating helpful content, and optimizing the user experience to improve organic search rankings.
How is SEO different from PPC?
SEO is different from pay-per-click (PPC) advertising because SEO is not advertising.
Search engine optimization focuses on improving a website and its content, while pay-per-click advertising focuses on improving an ad campaign and its ads. Both SEO and PPC appear in search results, with their placement in the paid and organic sections of search results depending on numerous factors.
How does SEO work?
Understanding SEO's definition is only the beginning of understanding how it works. First, you need to learn how search engines work, as their advanced algorithms power the search results and determine where websites appear in the search results. Then, you can understand how SEO works.
How search engines work
Search engines like Google have one goal: To organize the web's information.
That's why they operate like librarians by reading content across the web and adding it to their library. In SEO terms, we refer to this process as crawling (reading the web's content) and indexing (adding the content to the library).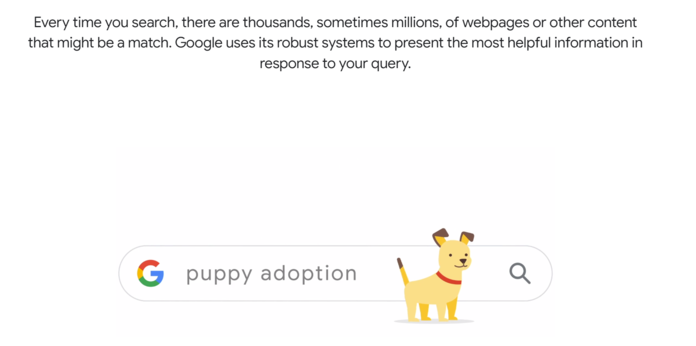 The comparisons between librarians and search engines don't stop there, though.
Like librarians, search engines want to provide their users with helpful, reliable, and accurate information. That's why search engines evaluate the content they crawl and index — and consider more than 200 factors when they do!
So, when the time comes and someone does a search, the search engine can pull the most relevant (and trustworthy) piece of content from its index, much like a librarian finding the perfect book based on someone's interests.
Here's a summary of what we covered:
Search engines crawl the web via web crawlers or spiders.
Search engines index this crawled content.
Search engines evaluate the crawled content using more than 200 factors.
Search engines use their evaluation and index to generate relevant organic search results.
How search engine optimization works
Search engine optimization uses how search works to optimize a site for organic search results.
Like search engines evaluating content based on more than 200 ranking factors, SEO does the same. Search engines like Google publish best practice guidelines, and many professional SEOs share their findings from working on hundreds of sites.
These ranking factors are bucketed into three types of SEO:
Off-page SEO, which defines your site's online reputation. You'll often evaluate your off-page SEO by looking at your external backlinks (what sites link to your website) and the authority or reputation of those backlinks.
On-page SEO, which emphasizes your site's existing and future content. You'll evaluate several areas here, including title tags, meta descriptions, keyword targeting, content helpfulness, and more.
Technical SEO, which focuses on your site's accessibility. You'll evaluate things like your site architecture, page speed, accessibility, internal linking, and other areas that often require collaborating with a developer.
Search engine optimization works by optimizing the above buckets to meet search engine best practices.
What are the SEO ranking factors?
Expert Insights From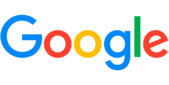 "Google uses automated ranking systems that look at many factors and signals about hundreds of billions of web pages and other content in our Search index to present the most relevant, useful results, all in a fraction of a second."
There are more than 200 SEO ranking factors, including:
Backlinks
Page speed
HTTPS
Domain
Structured data
Title tags
Meta descriptions
And more
These ranking factors fall into three buckets (mentioned earlier) and sub-buckets:
On-page SEO
Title tags
Meta descriptions
Keyword targeting
Content helpfulness
Internal linking
Off-page SEO
Backlinks
Directory listings
Reviews
Technical SEO
Domain
Robots.txt
XML sitemap
Page speed or Core Web Vitals
Page experience
Structured data
HTTPS
Site architecture
Website accessibility
Keep in mind, the above list of sub-buckets just gives a glimpse of the available ranking factors.
What's important to know when having SEO explained to you is these factors have different weights.
For example, external backlinks are one of the most significant ranking factors because they signal an endorsement of your website from another site. You can think of them like citations at the end of a research paper — that's how Google came up with the idea of using them!
So, when you practice SEO, you'll prioritize certain factors over others.
Why is SEO important?
SEO is important for several reasons, helping businesses:
Reach their target market
Connect with consumers and business buyers at every funnel stage
Educate users to help them make informed decisions
Invest in a cost-effective marketing strategy
Improve traffic quality
Increase lead generation
Generate revenue
SEO optimization helps consumers, too. When companies optimize their sites for search, they make it easier for people to find them online. This is helpful for people looking for niche products, services, or information.
What is the goal of SEO?
Typically, the goal of SEO is to improve one (or more) of the following metrics:
Rankings
Traffic
Leads
Sales
Since SEO can benefit every funnel stage, from awareness to purchase, businesses need to create a smart SEO optimization strategy. A smart strategy, for example, focuses on bringing qualified traffic to drive sales.
How to learn SEO and get started
Now that we've covered the basics of SEO, what's next for you?
If you want to learn SEO, there are plenty of online resources from reputable sources. Hint: These sources rank at the top of search results because they're well-known to Google as reliable sites for SEO information.
You can also check out our complete SEO glossary to get more definitions and explanations of essential SEO terminology!
Besides reading, though, consider getting hands-on experience with SEO. You can do this by:
Creating a site
Applying for an internship
Playing with SEO tools
Getting first-hand experience will teach you a lot about how SEO works and how to improve your skills!
Improve your SEO results with SEO experts
You've learned a lot, from SEO's meaning to SEO's functionalities, and now you're ready to bring search engine optimization to your organization's digital marketing strategy. If you're feeling overwhelmed, though, our team of SEO experts can help.
Contact us today to learn how our award-winning team can improve your SEO strategy (and results)!
Don't fail your website's
most important test
Get an SEO scorecard of your website for free in less than 30 seconds.