Everyone does search engine optimization (SEO) these days, which is why companies are looking for the best SEO services to dominate the search results. Get a top SEO service provider, and your business can improve its rankings and market share. The question is, where do you find them?
Keep reading to learn all about the best SEO plans and how these companies stand apart. From there, you might keep exploring how to compare SEO agencies.
What are SEO services?
SEO services are provided by an agency, consultant, or freelancer to optimize a client's online visibility in search results. Services are provided on a one-time or ongoing basis and can include on-page, off-page, and technical SEO.
Are SEO services worth paying for?
Let's put it this way — SEO services are worth paying for when they deliver a return on investment (ROI). That's the goal of the top SEO service providers, too. They aim to generate results that create revenue for your business.
What do the best SEO services include?
Based on our decades of experience, we've found the best SEO services to include the following:
Custom strategy
While search engine optimization relies on several tactics, from keyword research to title tag optimization, we've found businesses see the best ROI from SEO when they get a custom strategy vs. a generic package.
Custom SEO strategies consider the following:
Company objectives, or what your business wants to accomplish in the short- and long-term
Business model, or how your company generates revenue
Marketing, or what your overall marketing strategy looks like, both online and offline
Role, or how your business functions in website management, marketing, and sales
SEO approach, or how your company uses, manages, and implements SEO on your site
Based on these factors, the best SEO companies develop effective custom strategies.
SEO consulting
While not necessarily a line item in your SEO plan, consulting is a big indicator of a top SEO provider. That's because these businesses understand that search engine optimization is more than a checklist — it's understanding your needs, wants, and requirements as both an employee and a company.
When your SEO services have a consulting element, it becomes possible to:
Pivot tactics to support broader company initiatives
Adjust approaches in response to SEO algorithm updates
Improve reporting to measure what matters to your business
Pollinate other marketing strategies, like paid advertising, with SEO takeaways
And more
Understand that if you want a full- or part-time SEO consultant, you'll want to search for those services. But, if you're looking for an SEO consulting element with ongoing SEO, you'll often find that built-in to the best SEO services.
On-page SEO
Like other SEO plans, you can expect top SEO providers to include on-page SEO, which features:
The difference between everyday SEO providers and seasoned ones is that they focus on the bottom-line impact of those optimizations. For example, instead of targeting a high-volume keyword, they'll research whether it aligns with your target audience and your business's offerings before proceeding.
Off-page SEO
The best SEO companies will also support off-page SEO with an emphasis on the following:
Producing content that attracts backlinks to your site naturally
Managing local directory listings, like Google Business Profile
Building the website's reputation as authoritative and trustworthy
Unlike other SEO providers, these companies do not use black-hat practices for building links, like purchasing links. Instead, they focus on a holistic strategy for growing your website's backlink profile and reputation on the web.
Technical SEO
Technical SEO includes several areas, like:
Because of its cross-over with web development, it's a challenging area for most SEO agencies. However, remember that the best SEO service providers are skilled consultants. They use that skill to work alongside your developers and get impactful SEO updates implemented.
Dedicated SEO team
Teams are one of the most defining features of top SEO services.
Besides getting a dedicated account manager, which is pretty standard in the industry, the best providers will give your business a dedicated team. This team can vary in its makeup but will most often include the following:
Account manager
SEO specialist
Outreach specialist
Content creators
Web designer
Web developer
With a fully-fledged team, your business can push SEO updates live faster. Even if you can't provide site access to your SEO team, they have the skills to work alongside your internal team (like your web developers) to get updates live.
Specialized SEOs
The best SEO services companies also maintain SEOs in specialized areas like:
This setup allows your business to access the experts you need in one place. In many cases, you'll save time and money with this arrangement, as you don't need to hire a consultant for every one-off project, like experimenting with voice SEO.
Supporting skill sets
As we mentioned, the best SEO services include an entire team and supporting skill sets like:
Upon request, you can likely access other specialized experts, like:
That's because some of the best SEO service providers are full-service agencies. What that means is these companies provide a scope of marketing solutions, so you have a one-stop shop for your marketing needs.
Regular reporting
Reporting is a cornerstone at the top SEO companies. Aside from SEO KPIs, a top SEO company will create custom reports based on your:
Goals
Leading metrics
Long-term company objectives
And more
Sometimes, these agencies will have third-party or in-house technology for measuring your performance in-depth. This software is helpful if your business generates revenue through leads vs. online sales.
Who are the best SEO services companies?
The best SEO services companies depend on who you ask. In our opinion, they rely on your:
Budget
Goals
Project requirements
That's why we recommend using the above guide on what makes an SEO service the best as a guide for finding these companies. Compilations of the top SEO services aren't helpful if they're focused on agencies outside your requirements.
3+ tips for finding the best SEO services
If you're looking to start your search for the best SEO services, here are our tips:
Get your stakeholders' feedback to determine your requirements
Outline your wants, needs, and expectations for an SEO provider
Ask your network for recommendations
Use your SEO tools to investigate SEO agencies' SEO
For even more tips, check out our guide on SEO companies!
Don't invest in bad SEO
If you're not ready to invest in a top tier SEO company, you can do some SEO yourself. On the other hand, DIY SEO can only take you so far and ultimately you'll want to find a trustworthy SEO company to work with.
The expert company behind SEO.com, WebFX, has been in business longer than Google, and is a trusted SEO partner for companies worldwide. If you're looking to get top SEO services for your business, contact us today to learn how we can help your company grow through online search!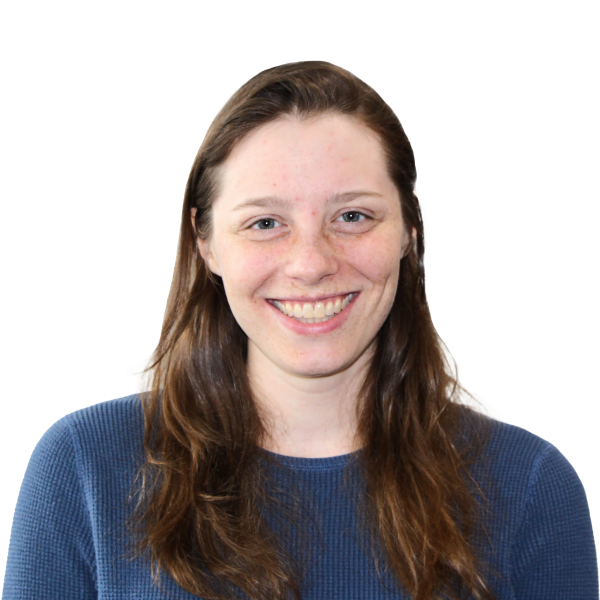 Sarah Berry is an SEO Consultant at one of the largest SEO agencies in the USA — WebFX. With more than 10,000 hours of SEO experience, she offers practical insights and strategies you can use to grow your rankings, traffic, and revenue from search.
What to read next
My Site Isn't Showing Up on Google! Discover 6 Reasons Why Your Site Isn't Ranking
Keep Reading