Whether you're looking to grow your medical practice or healthcare center, search engine optimization (SEO) can attract patients, talent, investors, and more through the web. Learn how to get started with healthcare SEO in this definitive guide!
What is healthcare SEO?
Healthcare SEO is optimizing a medical website for search engine optimization to improve the site's visibility in organic search results. Common optimizations include keyword research, content creation, page speed optimization, and more.
Why is healthcare SEO important?
Healthcare SEO is important for a few reasons, including the following:
Reach: With search engine optimization for medical practices and health centers, you can reach the people looking for you — right when they need you. SEO uses keywords to target different intents, like someone looking to switch providers, find emergency services, or something else.
Relevancy: Through keyword targeting, your center can focus on the people most important to your center. For example, if you're an urgent care center, you'll likely want to reach people in your area searching for immediate care vs. people in your area looking for an insurance provider.
Results: Healthcare SEO delivers real, measurable results like other digital marketing strategies. Through its reach and relevancy, your organization can reach the most relevant and qualified users and convert them into patients, clients, or employees.
In our decades of experience as an SEO service provider, we've helped dozens of organizations in the healthcare sector, from medical practices to healthcare centers to insurance companies, use search engine optimization to achieve their goals, so we can speak first-hand to its importance.
How is medical SEO different from SEO for other markets?
Medical SEO differs from performing SEO in other markets, like ecommerce, because it's a more regulated market. For example, your organization must consider healthcare regulations like the Health Insurance Portability and Accountability Act (HIPAA) in your search engine optimization efforts.
That's why many providers in the healthcare sector benefit from partnering with an SEO service provider with extensive medical SEO experience. Their experience can ensure your organization doesn't make any legal missteps while optimizing your site.
How to get started with medical SEO
Learn how to get started with medical SEO below:
Claim your local listings
Local listings like Google Business Profile and Bing Places provide users somewhere to learn more about your medical practice, healthcare center, or insurance company. They also give search engines valuable information about your organization, like its name, address, and phone number.
As a part of your medical SEO efforts, claim these listings and add the following information:
Name
Address
Phone number
About
Website URL
Photos
Services [if applicable]
Ongoing, you'll want to complete the following:
Update your hours, like for holidays or sudden closures
Share your updates, like a new wing opening or a new service being offered
Monitor your reviews, like on a daily or weekly basis
If you want to grow your online reviews (which many organizations are), Google prohibits incentivizing reviews. Instead, you can inform users through business cards, physical signs, and other outlets that your organization is online and active on local listings like Google Business Profile.
Focus your keyword research on long-tail keywords
People search the web with search queries, also known as keywords. As a part of SEO for your medical practice or healthcare center, you'll research keywords to determine the most relevant ones to target on your site.
While you can target broad, short-tail keywords like "hospital near me," we recommend targeting focused, long-tail keywords like "emergency hospital los angeles" since these have a more defined intent, which you can use to determine the keyword's relevancy to your organization.
Keyword research tools like Keywords Everywhere, Ahrefs, and Semrush can help you discover long-tail keywords and evaluate their relevancy. For example, you can check a keyword's monthly search volume and competitiveness to see if it receives enough searches to justify creating content.
Make your content helpful with E-E-A-T
Content is critical in SEO for healthcare, especially with Google's view of Your Money, Your Life (YMYL) topics. Because these topics can influence major life decisions, like opting for a medical procedure or choosing a specific health insurance plan, experts must write or review this content.
When you involve experts in your content process, you can amplify E-E-A-T or:
Expertise
Experience
Authority
Trustworthiness
For example, a medical practitioner can highlight their decades of first-hand experience treating a specific illness or performing a particular procedure. Alternatively, they could review the content before publishing it to verify its accuracy.
While this approach can make content creation take longer, it's essential if you want to create helpful, unique, and trustworthy content for your organization. You'll plan for your organization's success with medical search engine optimization in the long term.
Improve your website's page experience
Page experience encompasses a few areas, including:
Usability
Accessibility
Readability
With PageSpeed Insights (free from Google), you can get instant insights into these areas, like by:
Fixing mobile-friendly issues
Improving color contrast between background and text colors
Removing unused scripts
In most cases, you'll need the help of a web developer to fix these issues. If you're working with a full-service SEO agency (like SEO.com), they'll have in-house web developers to develop the fixes for you — saving you the hassle of sourcing the time internally.
Secure your site with HTTPS
HTTPS isn't unique to medical SEO — all markets should secure their site with HTTPS — but it's imperative for healthcare providers that make patient information available online through a patient portal to use HTTPS.
Start with HTTPS by purchasing a Secure Sockets Layer (SSL) certificate, which your developer can install. You'll need to renew your SSL certificate annually, which won't require your web developer's time.
Streamline your website architecture
Navigating a medical site, especially for a large healthcare network, can create user frustration quickly. That's why building a logical, easy-to-use website architecture is important. Even if you have a small site now, plan for your website's growth.
Besides users, search engines' web crawlers use a website's architecture to understand the relation between pages. That understanding can influence search rankings because of how search engines interpret the association.
Improve your healthcare SEO with SEO experts
With healthcare SEO, your organization can achieve multiple goals, from serving more patients to attracting top talent. If you're looking for professional help with developing, implementing, and managing your SEO strategy, consider our award-winning team of medical SEO professionals.
Learn more about our custom SEO solutions by contacting us online today!
---
FAQs about outsourcing medical SEO
Learn more about outsourcing your medical SEO with these FAQs:
What are healthcare SEO services?
Healthcare SEO services are the professional optimization of a healthcare website to improve the site's visibility in organic search. Agencies, consultants, and freelancers provide healthcare SEO services, which typically include on-page, off-page, and technical SEO.
What do healthcare SEO services include?
Typically, healthcare SEO services include the following:
On-page optimizations, like keyword research and content creation
Off-page optimizations, like backlink and local listing acquisition
Technical optimizations, like page experience and page speed improvements
They should also include reporting, allowing you to see SEO's impact on your medical practice or healthcare center. Ideally, you'll want an SEO partner to measure the SEO metrics that matter most to your business like patients acquired or hired talent.
How much do healthcare SEO services cost?
How much healthcare SEO services cost depends on your SEO provider, SEO strategy, and other factors. On average, businesses will pay $1500 to $5000 per month for search engine optimization services. For the most accurate pricing, request a custom quote.
When should I outsource my SEO to a healthcare SEO agency?
When you outsource your SEO to a healthcare SEO agency depends on your:
Availability
Resources
Results
Plans
Typically, healthcare centers will hire a medical SEO company when:
They don't have the time to do SEO
They don't have the skills to meet SEO goals
They don't have the resources to manage a larger SEO plan
When you notice time, resource, or skill constraints, consider outsourcing your SEO. Waiting until you see the results of these constraints (like a plateau in results) can affect your performance and your company's confidence (and investment) in SEO.
Why partner with your healthcare SEO company?
Medical centers across the globe partner with our healthcare SEO company for a few reasons, including:
Transparent communication
Full-funnel reporting
Consistent results
Experienced team with medical SEO experience
Customized solutions
Learn more about what makes our medical SEO services stand out by contacting us today!
Writers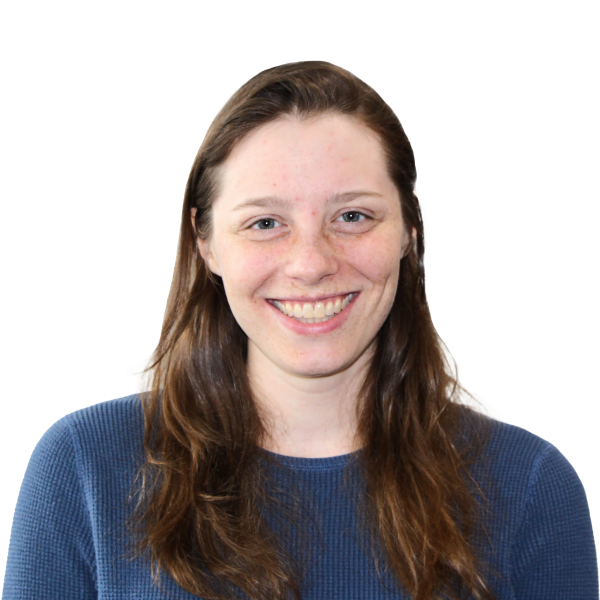 Sarah Berry
SEO Consultant