SEO Glossary: 150+ SEO Terms & Definitions to Know
Explore our comprehensive glossary featuring over 150 SEO terms and definitions, covering everything from A/B testing to page speed, so you can become an SEO expert.
---
Written by Abby Fields
Last Updated November 14, 2023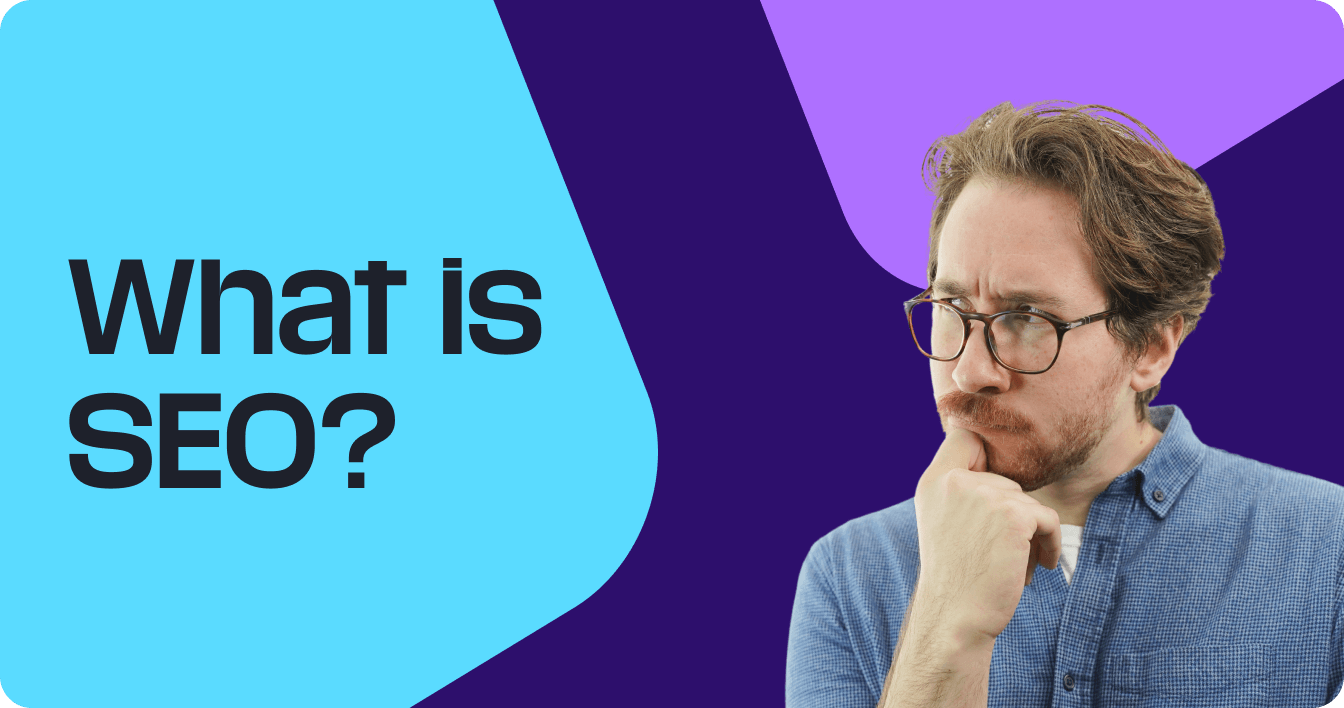 When it comes to search engine optimization (SEO), you'll encounter many SEO acronyms and terms every day.
Learning SEO terminology can feel a lot like learning another language at times. If you're feeling confused or looking for a resource to share with your team, we created this ultimate SEO glossary to help you out.
Check out our list of SEO terms and definitions below!
A
A/B testing
The process of testing two different versions of a landing page, website element, advertisement, email subject line, or other campaign component against each other to determine which version produces the best results.
Above the fold
Content that is viewable on a webpage without scrolling down.
A URL that contains the full link to a page, like https://www.example.com/services/ .
Algorithm
A complex program that determines how search engines collect and store data and deliver results when someone enters a query. Search engine algorithms are constantly changing, so it's essential to stay up to late with the latest changes to best optimize your website.
Short for alternative text, this is a text description that describes the meaning of an image on your website. It's useful in instances where your images don't load or a user has trouble viewing your image.
The process of collecting, analyzing, and interpreting data to gather actionable insights that help you improve your strategy or campaign in the future based on what did or didn't work previously.
The clickable word or words of a link. Anchor text lets users and search engines know what the page or website being linked to is about.
The simulation of human intelligence by machines. AI is essentially a system that can make and carry out decisions without human intervention, like analyzing data.
Authority
The perceived quality, usefulness, and relevance of a website. Websites with a higher authority earn higher rankings in the search results.
B
Business to Business (B2B) SEO involves optimizing your website to reach other businesses instead of individual consumers.
Business to Consumer (B2C) SEO is the process of optimizing your website to reach individual consumers.
An incoming link from one page to another website. When another website links to one of your pages, you earn a backlink. Backlinks send signals to search engines that your website is trustworthy and has valuable content.
Backlink analysis
The process of analyzing your backlinks to understand what and how many websites link to your website and identifying any bad links you want to disavow.
Bing
A search engine owned by Microsoft created in 2009. It also powers Yahoo! Search.
Ricky SEO techniques that do not fall within a search engine's defined guidelines and go against Google's Webmaster Guidelines.
Blog
A publication of content that's continually updated with the newest content appearing at the top. Blogs are usually run by an individual, a company, or a small group and are typically more informal.
The percentage of website visitors who leave a webpage without interacting with the page or visiting any other pages.
Bot
See Googlebot or Crawler
Brand
A business or organization that is associated with a particular product or service.
Branded keyword
A keyword associated with a brand. It's usually a high-value and high-converting keyword.
A navigation practice that helps explain the relationship between pages and show users where they are on a website and navigate it easier.
A link that is not working as intended and leads to a 404 not found status code error. Broken links can occur when content moves to a different location, a website goes offline, or other reasons.
C
Cache
A technology that temporarily stores web content.
A saved version of your webpage by a search engine when it was last crawled.
A single page that can be accessed through various URLs and is specified with an HTML code element as the preferred page to search engines. Creating canonical URLs helps reduce duplicate content and fix messy link structures.
Cart abandon rate
The percentage of visitors who added a product to their shopping cart on a website but left the website before completing a purchase.
Citation
Any mention of a brand's name, address, or phone number. You can usually find citations in directories, like Yellowpages, that list local businesses.
Click depth
The amount of clicks it takes to get from the home page to the intended page on a website. Pages that are the closest to the homepage are most easily crawled and indexed by search engines.
The percentage of users who click on a website in the search results compared to the total number of times the website was viewed in the search results. It's calculated by dividing the total number of clicks by the total number of impressions and then multiplying by 100.
The practice of showing different content to search engines than you show you show to users on a webpage. Cloaking goes directly against Google's webmaster guidelines.
Competition
Direct competitors that sell similar products or services to you in your area, or companies and websites that vie to rank for the same keywords and organic search visibility as you.
Words, videos, images, or sounds that share information meant to be consumed by your audience. A blog is an example of content.
A back-end website software used to create, publish, modify, and manage digital content on a website without the need for coding. Examples of CMS platforms include WordPress, Joomla, Squarespace, and Flash.
Content marketing
A digital marketing strategy that involves creating valuable custom content that shares information about a topic, your business, or your products or services with the goal of reaching, engaging, and converting your target audience.
Conversion
Any desired action taken on a website. Examples of conversions can include a purchase, an email newsletter subscription, or the completion of a contact form.
Conversion rate
The percentage of which website visitors complete a desired action on a website. It's calculated by dividing the total number of conversions by the total amount of web traffic and then multiplying by 100.
Conversion rate optimization (CRO)
A digital marketing strategy that involves making optimizations to your website to improve your conversion rate.
Cookie
A unique identification data file saved to a user's web browser for tracking purposes. Cookies are used to personalize user experiences, remarket to previous website visitors, and track conversion.
A group of metrics that are used to measure the performance of a page in relation to user experience. Google confirmed that Core Web Vitals are a ranking factor.
Crawl budget
The total number of URLs a search engine spider will crawl during a specific period.
Crawl error
URLs that return a status code error or URLs that a search engine spider is not able to crawl.
A search engine bot that crawls, or scours, the Internet to find and index pages for search engines. Web crawlers gather important data and information about web pages, like their topic, title, and meta description.
Crawling
The process of a search engine crawler gathering information from a web page so that search engines can discover and index it.
D
De-index
When a webpage or pages are removed from a search engine's directory and the search results. De-indexing can occur for several reasons, like violating Google's webmaster guidelines or not providing a positive user experience.
Demographics
Information about a group of people, such as location, age, and gender.
Direct traffic
Users who navigate to your website by typing the URL directly into their browser.
A collection of websites that are usually organized into different categories. Inclusion in a directory could be free or paid, depending on the directory.
Disavow
A tool from Google that allows you to remove any spammy or low-quality inbound links. Disavowing bad links indicates to Google that you do not approve of the link's source to help avoid any SEO penalties.
Do-follow
A normal link that directs users to another webpage or website that does not use the "nofollow" tag.
A website address that ends in an extension like .org, .com, or .net.
The perceived quality, usefulness, and relevance of a domain. Having a higher domain authority can help your pages rank higher in the search results quickly.
Content that matches or is very similar to content on a different webpage on the same or a different website.
Dwell time
The amount of time a website visitor spends on the website before returning to the search results. A short dwell time could indicate that the content on the website isn't helpful or valuable for users.
Dynamic content
Content that changes depending on the user who views it. With dynamic content, one user will view a completely different message than another user. Dynamic content is used to personalized content for multiple website visitors.
E
Earned media
Content written about your business and referring to your website by third parties and published on channels that you don't own, like social media or other websites.
E-A-T
Expertise, Authoritativeness, and Trustworthiness are three factors that play a major role in search engines determining the quality of a page. Pages should have authors who are experts in their field, be high-quality, and send trust signals to search engines and users through positive reviews, earning third-party links, and more.
Experience, Expertise, Authoritativeness, and Trustworthiness are four factors that act as a guideline to determining the quality of a page. Pages should reflect a business's experience in their field or on the page's topic, be written by an expert in that field, be high-quality and valuable, and send trust signals to users and search engines.
A type of website or business that sells products online.
Ecommerce SEO
A set of optimization techniques that involves optimizing an ecommerce online store to rank higher in relevant search results. It can include your own website or online shopping sites like Etsy and Amazon.
Engagement metrics
A collection of data points used to measure how engaged users are on a website. Engagement metrics can include examples like bounce rate, time on page, and more.
Exit rate
The percentage of users who leave a webpage and then leave the website entirely.
External link
A link that points to a different website or domain.
F
A special block that's shown above the organic search results at the top of the page when certain queries are entered. It usually contains a summary or short answer to a question along with a link to the webpage where the answer originated.
Findability
How easy it is for the content on a website to be discovered by search engines and users.
Freshness
The age of online content. Fresh content is content that has been published recently. Freshness is particularly important to rankings for particular queries, such as breaking news or recurring events.
G
Geotargeting
A digital marketing strategy that aims to reach users in a particular geographic location with ads or content.
Google
The most-used search engine in nearly every country in the world. Google was founded by Larry Page and Sergey Brin in September 1998.
A free web analytics platform that you can use to track organic website traffic, traffic sources, user behavior, and more.
Googlebot
The name of Google's web crawling system that's used to discover webpages and add them to Google's index.
Google partner
A Google program for digital marketing and advertising agencies that allows access to special events, training, industry research, and certification opportunities.
Negative consequences for websites whose content conflicts with Google's search and marketing practices. Common penalties are drops in rankings to complete removal from the search results.
Google RankBrain
A major Google algorithm update that added machine learning to Google's algorithm. Google RankBrain was first introduced in 2015. It's involved in every search query and has a large impact on search result rankings.
Google Search Console
A free tool offered by Google that helps you monitor, maintain, and troubleshoot your website's presence in the search results.
Google Search Quality Rater Guidelines
A frequently updated document that's used by Google Quality Raters as reference when evaluating the quality of websites. You can use the document as a guide to help you create more high-quality, valuable content for your website.
A Google tool that allows you to monitor the latest trending search queries, stories, and topics.
Google Webmaster Guidelines
A frequently updated document established by Google that contains guidelines and best practices for ranking well in Google's search results.
Gray hat
SEO techniques that fall into a gray area that adhere to Google's Webmaster Guidelines but may bend the rules slightly.
Guest blogging
The practice of writing a blog post or article for other websites or organizations in exchange for a backlink to your website.
H
Heading
An HTML heading tag that separates content into different sections based on topic or importance. It briefly describes the content on a page or in that section of content.
Headline
An H1 heading tag that serves as the title of the page.
Homepage
The main page of a website through which users can access to navigate to other pages on the site.
Hummingbird
A Google algorithm update introduced in 2013 that allowed Google to better understand search queries to provide better results to users.
HTML
Hypertext Markup Language tags are elements of code that define how a web browser will format and display the content on a page.
HTTP
Hypertext Transfer Protocol refers to how data is sent from a website's server to a user's browser.
HTTPS
Hypertext Transfer Protocol Secure uses a Secure Socket Layer (SSL) certificate to ensure that all data and information entered into a website is safe and secure from potential hackers.
I
Image compression
The process of making image file sizes smaller without lowering the image's quality to improve page load speed.
Inbound link
A link pointing to your website that originates from an external website.
Inbound marketing
A digital marketing strategy involving techniques that allow users to discover your business instead of reaching out to them directly.
Index
A search engine's collection of webpages and websites used to generate search results or the root of a website.
Indexability
How easy it is for search engines to discover a webpage and add it to its index.
Indexed page
A webpage that has been added to a search engine's index and is eligible to appear in search results for relevant queries.
Infographic
A visual representation of data or information presented in a graphic that contains images and text to make the topic or data easier to understand and digest.
Information architecture (IA)
The practice of structuring and presenting the content and pages on a website in a logical and usable way. It refers to how the content on a website is organized.
What a user wants to know or find out when they type a query into a search engine.
A link from one page on your site to another page on your site.
K
Keyword
A word or phrase that SEO experts target in your website's content. Keywords are usually placed strategically throughout a website to obtain higher rankings when a user searches for that word or phrase.
Keyword cannibalization
When multiple pages on the same website target the same keyword or keywords. When keyword cannibalization occurs, the search engine may drop the rankings of all the pages because it doesn't know which one is the most relevant to the query.
Keyword density
The number of times a keyword appears on a page.
How challenging it will be to rank for a specific keyword due to the amount of competition in the search results.
The process of identifying the words or phrases your target audience searches for online to target for your SEO strategy.
When a specific keyword is used excessively on one page. Keyword stuffing can lower rankings in the search results.
A key performance indicator (KPI) is a metric that you can use to establish the success of a digital marketing strategy or campaign.
L
Landing page
The page a user is directed to when they click on a specific link or advertisement.
Lead
A person who has shown an interest in your products or services.
Link
A clickable path from one webpage to another.
The practice of obtaining links to your page from another website or from pages on your website with the goal of increasing that page's rankings in the search results.
Link equity
A level of authority that is passed from a linking page to the page it links to. Pages with a high link equity have a better chance of ranking well in the search results and help other websites rank well by linking to them.
Link farm
A spam tactic that involves a group of websites linking to each other in hopes of increasing search rankings.
Link profile
Refers to the collection of external links pointing to your website (backlinks) and the characteristics of those links, like their quality, anchor text, and how they were acquired.
Link velocity
How fast a website accumulates links. A sudden, large increase in link velocity could indicate spamming to acquire links for higher rankings.
A group of typically three local business listings that appear in searches for local services or businesses.
The process of optimizing your website to increase its rankings for local searches, like "Italian restaurant in Dallas, TX."
Specific, multiple-word phrases or keywords that are usually higher value and have lower competition in the search results.
M
Machine Learning
A subfield of AI that gives computers the ability to learn without human intervention or programming.
A short summary of a page's content that is displayed to users in the search results.
Metric
A specific piece of data used to measure the performance of a strategy or campaign or monitor user activity and behavior.
Mobile-friendly
When a website functions and displays correctly for users who visit that website on mobile devices.
N
Negative SEO
The practice of purposely trying to decrease another website's rankings in the search results, usually a competitor. It's also sometimes referred to as an SEO attack.
Niche
A specific area of interest or a subset of a broader category.
Nofollow
An HTML attribute that informs search engines not to pass link authority to a linked website.
A tag that tells search engines not to index a specific webpage.
O
SEO tactics that take place outside of your website to impact your rankings in the search results. Common off-page SEO techniques include link building and social media marketing.
SEO tactics that take place directly on your website with the goal of increasing your site's rankings in the search results. Common on-page SEO tactics include optimizing titles, meta descriptions, implementing keywords, and more.
Organic search
The unpaid, natural listings that appear in the search results. Increasing rankings in the organic search results is the goal of SEO.
Outbound link
A link that directs users from one site to another.
P
The amount of time it takes for a webpage to load.
Paid search
Paid advertisements that appear above and below the organic search results on search engines.
PPC
Pay-per-click (PPC) is a type of digital advertising where businesses can pay to place their website at the top or bottom of the search results. Businesses will only pay for their ad when a user clicks on it.
Q
Qualified lead
A potential customer that has been vetted by the sales or marketing team to be an ideal customer who has a high likelihood to make a purchase.
Qualified traffic
Website traffic that consists of visitors who are most likely to become a customer and make a purchase.
Quality content
Content that is relevant, engaging, and useful for your audience and helps you achieve your SEO, business, and marketing goals.
Quality link
A backlink that originates from an authoritative or trusted website.
Query
The word or phrase that a user types into a search engine in order to find the answer or information they want.
R
Rank
A page's location in the organic search results for a query.
A specific criteria or component that affects your website's rankings in the search results. A few examples of ranking factors include page load speed, user experience, and content quality.
A technique that is used when a page or piece of content has changed location. Redirects direct users from one URL to another.
Relevance
Refers to how search engines interpret how the content of a webpage relates to a user's search query to deliver results that will answer their question or give them the info the want.
Reputation management
The practice of influencing what people think of your business or brand.
Responsive design
A type of web design that enables websites to adapt to a user's screen size, whether they are using a mobile phone or a desktop computer.
Rich snippet
Also known as rich results, rich snippets are Google search results that display additional data, like phone numbers or addresses.
A plain text file in your site's root directly and is responsible for managing traffic from bots and preventing your website from being overrun with requests.
Return on Investment (ROI) is an approximate measure of how much profit your investment in SEO or a digital marketing strategy has earned. You can calculate ROI by dividing how much revenue you earned by the total cost of the investment and then multiplying by 100.
S
Also known as structured data, schema markup is a code that helps search engines better understand what a page is about.
Search engine
A tool that people use to look for and find information online.
A digital marketing strategy that involves using PPC and SEO to increase online visibility in search engines.
A digital marketing strategy that involves optimizing various elements of a website to help it rank higher in search results.
A page of results that appears in a search engine after a user enters a query.
Search history
A stored collection of a user's previous search queries.
Search volume
How often a keyword is searched for on a search engine.
Semantic search
The process search engines use to understand the intent and meaning of a search query to deliver more relevant results.
A list of pages on a website.
A digital certificate that authenticates a website's identity and enables an encrypted connection.
Status codes
Structured data
See schema markup.
T
The process of optimizing the more technical elements of your website for search engines to achieve higher rankings in the search results.
Thin content
Content that offers very little value or information to the user.
Time on page
See dwell time.
An HTML element that acts as the name of the page.
The volume of users visiting a website.
U
URL parameter
The characters added to a URL to track where traffic comes from.
Usability
How easy it is for people to use and navigate your website.
The overall experience of a person using your website.
V
Voice search
A voice-activated technology that allows users to speak directly into a device's microphone to conduct an online search on a search engine.
W
SEO practices that fall within the best-practice guidelines set by Google and other search engines.
A popular content management system (CMS) and blogging platform.
Brush up on your SEO knowledge with SEO.com
We hope you enjoyed this SEO glossary! If you're searching for more info on SEO definitions, techniques, and terms, just check out our blog!
Writers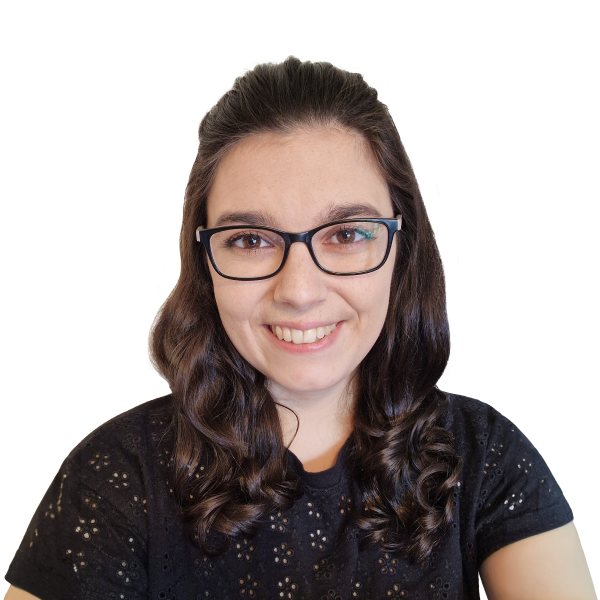 Abby Fields
SEO Specialist
Learn about the pros and cons of DIY SEO, including cost savings and control, but also the lack of expertise and time commitment, and discover beginner-friendly steps to optimize your website yourself.

Read Now

Discover the SEO benefits that can transform your business, including increased website traffic, brand awareness, lead generation, revenue, and more.

Read Now
Download our free marketing guides
Because we know how tough marketing can get, we've created this handy guide for you based on our 25+ years of experience in the industry.
Unlock the secrets to dominating search engine results in 2024 with our exclusive PDF guide!

Start improving your site's SEO with this beginner's checklist!

Download this easy-to-use template to start your search for an SEO agency.
Let's Drive Results
Together
Connect with WebFX to get a digital strategy for your business.