The cost of search engine optimization (SEO) depends on several factors, including service provider, pricing plan, project scope, and more. Typically, most businesses spend anywhere from $2500 to $10,000+ per month on SEO services.
Keep reading to learn more about what goes into SEO agency cost, including pricing models for different SEO service providers, factors that affect SEO cost, and services included.
SEO agency pricing explained
As we said earlier, the cost of SEO can range from $2500–$10,000 per month, sometimes dipping as low as $500 a month. But where do those numbers come from, and how are SEO agency costs calculated? Take a closer look at what goes into SEO pricing.
What affects SEO agency costs?
Several factors play into the cost of SEO agency services, including:
Your business size: The size and complexity of your business can influence the overall cost of SEO. Larger organizations often have more complex websites, creating the need for a larger agency that can accommodate them.
Project scope:

The SEO services you need and the project size will dictate how much you spend on SEO services. For example, a business needing one SEO service isn't going to pay as much as a business that needs a complete SEO overhaul.

Agency experience:

Put simply, established agencies with extensive knowledge and expertise have higher rates, whereas younger, less experienced agencies will have lower rates.

Scalability: Small to medium-sized businesses (SMBs) operate on a smaller scale than an enterprise. Because of this, larger companies that need SEO services will usually pay more for SEO services to work with a provider scaled to their size.
Reputation:

Well-known or larger brands have a reputation to uphold. Often, these brands will seek the services of more established SEO providers with higher rates.

SEO provider:

Who you choose to work with will play a role in the total cost of SEO services. Agencies and contractors all have varying rates, and when the previous factors are considered, the price of SEO will change even more.
SEO pricing models
To put some of these factors into perspective, take a look at how the cost of SEO shapes up when talking about business size and service providers, including agencies.
SEO pricing by business size
The cost of SEO on an hourly, monthly, and project basis may vary based on the size of your business, with larger businesses paying more for SEO:
| | | | |
| --- | --- | --- | --- |
| Business Size | SEO Cost (Hourly) | SEO Cost (Monthly) | SEO Cost (Project) |
| Micro-enterprise (1-10 employees) | $75 – $100 | $501 – $1,000 | $500 – $1000 |
| Small business (11-50 employees) | $50 – $75 | $1,000 – $2,500 | $1,000 – $2,500 |
| Mid-sized business (51-250 employees) | $50 – $75 | $2,500 – $5,000 | $2,500 – $5,000 |
| Large business (251-500 employees) | $50 – $75 | $2,500 – $5,000 | $1,000 – $7,500 |
| Enterprise business (501+ employees) | $50 – $75 | $2,500 – $5,000 | $2,500 – $5,000 |
SEO pricing by service provider
Similarly, the cost of SEO on an hourly and monthly basis can also vary depending on the SEO provider:
| | | |
| --- | --- | --- |
| Service Provider | SEO Cost (Hourly) | SEO Cost (Monthly) |
| Agency | $50 – $75 | $2,500 – $5,000 |
| Consultant | $50 – $75 | $2,500 – $5,000 |
| Freelancer or contractor | $50 – $75 | $2,500 – $5,000 |
| In-house | $60 – $85 | $3,000 – $3,500 |
What do SEO services include?
Typical SEO services usually include:
An SEO audit

SEO reporting

On-page, off-page, and technical SEO optimization
The extent of these services can vary depending on the SEO provider.
For example, an SEO agency might include more services than the ones listed above, like content creation, in-depth analytics and reporting, and access to more specialized SEO technology.
Are SEO agencies worth the money?
Yes, SEO agencies are worth the money and investment — when working with an established, reputable agency. These SEO professionals are experienced marketing professionals who work with you to understand your business's SEO needs.
Watch out for SEO companies offering "cheap" SEO since they'll often use black-hat tactics on your site — which can get your website removed or banned from Google's index.
Together, you can create a strategy that directly targets the SEO goals you're trying to reach.
Unfortunately, some agencies advertise cheap rates while boasting "amazing results" with their services. They're the ones you need to watch out for. These less reputable, obscure agencies usually use sketchy, black-hat SEO tactics that can hurt your business's search engine rankings rather than improve them.
But when you do your due diligence and thoroughly research SEO agencies and options by reading helpful resources like the one you are now, you can confidently invest in your business's success.
Benefits of working with an SEO agency
Don't believe us when we say the SEO agency cost is well worth it? Check out a few benefits of working with one instead of partnering with a contractor or building an in-house team.
Experience
First and foremost, the experience and expertise of the SEOs who work at SEO agencies lend a considerable advantage to your team. When you partner with an SEO agency, you have SEO professionals and a dedicated account manager by your side to help you build, implement, and optimize an SEO strategy.
The best part?
The great people at SEO agencies work with you extensively to understand the ins and outs of your business and market to create a custom SEO strategy that fits you. Especially at agencies like SEO.com, there's no such thing as a "one size fits all" approach.
Technology
Most SEO agencies use marketing technology in addition to their stellar SEOs, whether it's a third-party tool, white-labeled platform, or proprietary software. Tech like that helps agencies offer clients like you:
Competitor insights
Data-backed strategies
Return on investment tracking
And more
How much an SEO company's tech stack affects your SEO costs will depend on:
The tech
The company's size
Typically, larger SEO agencies serve more clients, which results in lower technology costs per client. In comparison, smaller companies have fewer clients to carry the cost, which means higher technology costs per client.
Along with data-backed strategies, marketing technology gives you a more comprehensive view of how your SEO efforts are faring and helps agencies evaluate strategies by looking at the metrics that matter, like leads and revenue generated by organic.
SEO companies that provide a tech stack can empower your strategy with data, plus deliver the tracking you and the C-Suite needs to evaluate SEO (and the agency's) performance.
Either way, marketing technology gives you a more comprehensive view of how your SEO efforts are faring and helps agencies evaluate strategies by looking at the metrics that matter, like leads and revenue generated by organic.
However, it's worth mentioning that larger agencies typically have more resources to invest in SEO marketing technology. Combined with the lower cost, these companies can offer your tech stack immense value at a cost-effective price.
Analytics
Reporting and analytics are crucial to implementing any marketing strategy within your business. Especially with SEO, analytics help you and your SEOs interpret your progress and determine where strategies are working and where they can be optimized even more for increased success.
When you partner with an SEO agency like SEO.com, you'll get regular reporting on your SEO strategies, so you can always stay in the know about how your website is performing on search engines.
Looking for SEO agency pricing? Look no further!
Now that you have a better understanding of SEO agency pricing, it's time to start your SEO journey!
If you're looking for custom SEO pricing that fits your business and its unique SEO needs, you've come to the right place. SEO.com is home to SEO experts ready to help you optimize your business today! Contact us online for a custom quote today!
Writers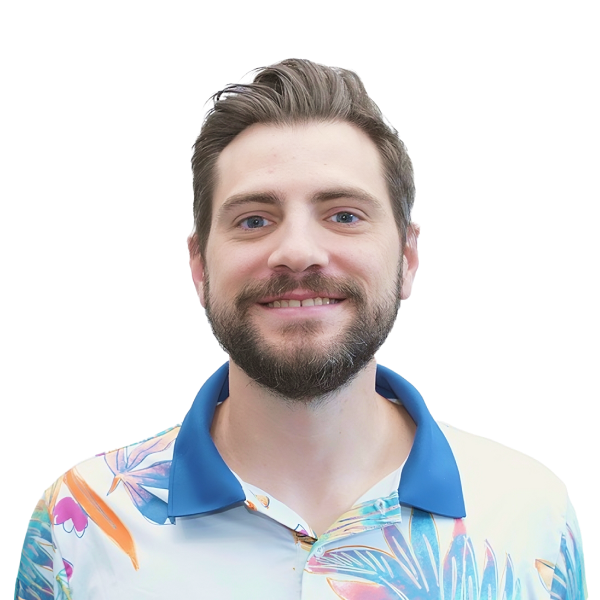 Trevin Shirey
VP of Marketing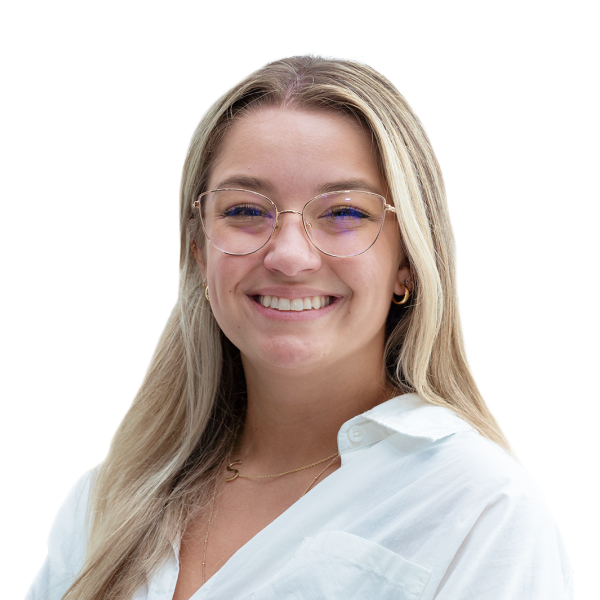 Savannah Swanson
Digital & Social Trends Writer