Technical SEO Basics: Your Complete Beginner's Guide
Technical SEO encompasses page speed, sitemaps, robots.txt, website architecture, schema markup, and more. Learn how to master these elements in this guide to technical SEO basics.
---
Written by WebFX Marketing Experts
Last Updated November 14, 2023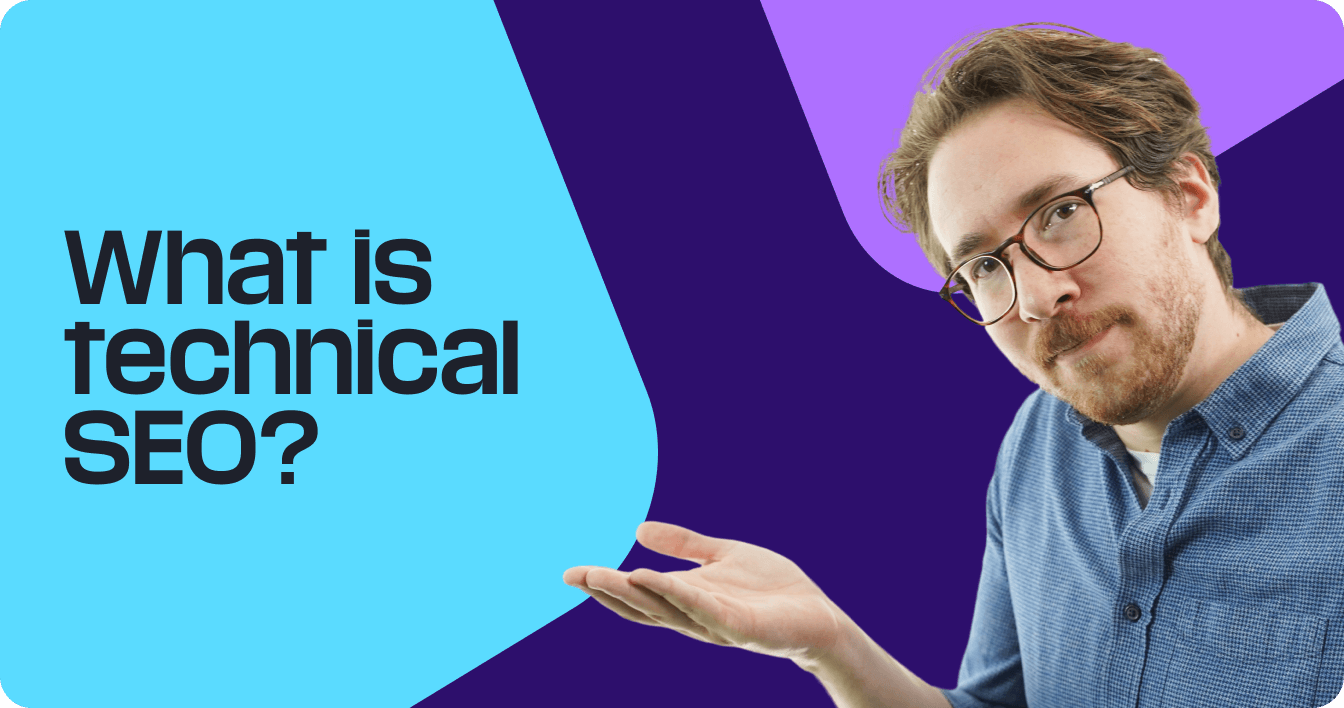 What is technical SEO? Technical SEO is the process of optimizing the more technical aspects of your website for better rankings in the search engine results pages (SERPs). It can involve changes like increasing page speed, optimizing for better crawlability and indexing, and more.
When it comes to search engine optimization (SEO), there are multiple types you should be aware of, one of which is technical SEO.
On this page, we're diving into technical SEO basics you should know, including what it is and the technical SEO elements you should watch out for.
Let's get started!
Guide to technical SEO overview
What is technical SEO?
Technical SEO is the process of optimizing the more technical elements of your website for search engines to achieve higher rankings in the search results. It can involve optimizations like improving your page load speed, optimizing your site's crawlability and indexing, submitting your sitemap to Google, implementing schema markup, and more.
Why is technical SEO important?
Technical SEO is essential because it can greatly impact your website's performance in search engines.
Search engines aim to give their users the best possible experience, which involves showing them websites that the search engine knows and trusts to meet their technical requirements, like being mobile-friendly, secure, and loads quickly.
If your site doesn't meet the technical requirements of search engines, the search engine may not even know your page exists, or it won't believe that your website offers a good experience for users.
If this happens, your site won't rank in the search results, and users won't be able to discover your website. That means less web traffic, leads, and sales for your business.
That's why it's critical to follow technical SEO best practices and optimize the more technical aspects of your website to meet search engine requirements.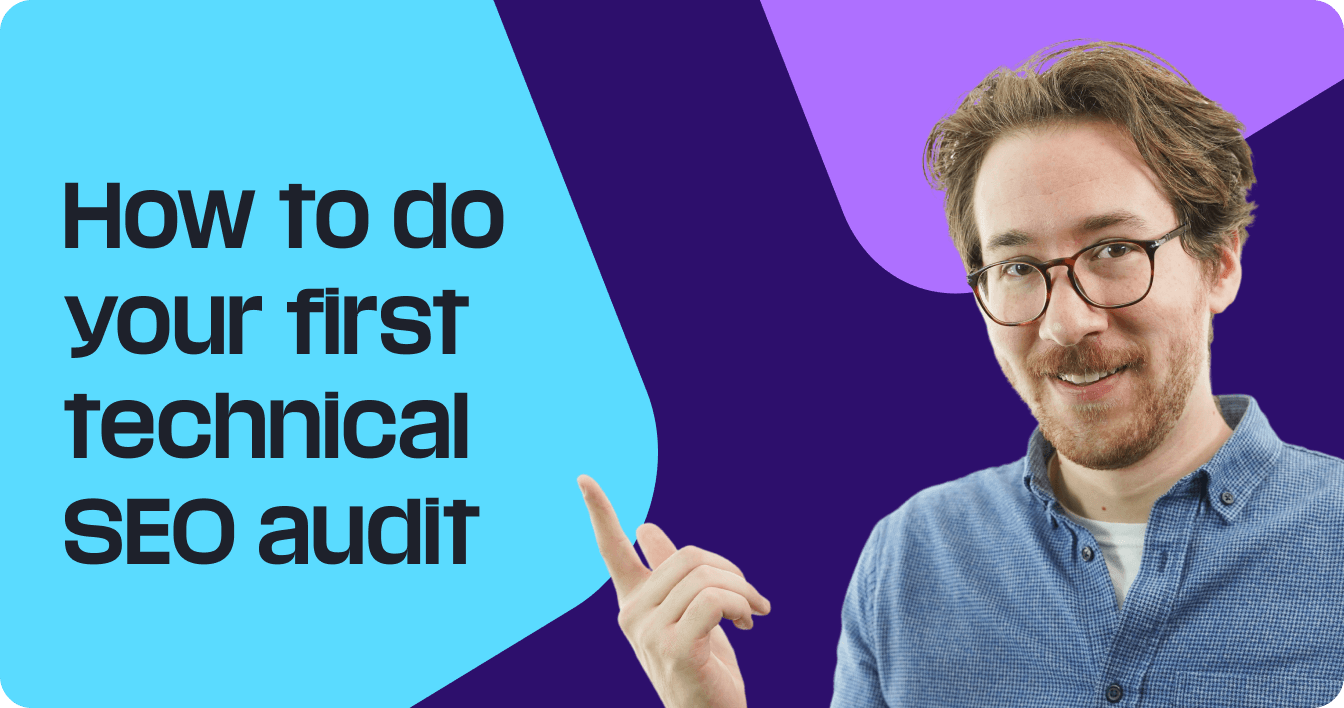 10 important technical SEO elements to watch
So, you now know what technical SEO is and why it's important, but what about how to do it? What technical elements should you optimize on your site for better rankings?
Here are 10 important technical SEO elements to watch out for!
1. Page speed
First things first, your website should be fast. Very fast. In fact, your pages should load in about two seconds.
Why?
Both search engines and users like fast websites.
If a user visits your site and it takes too long to load, they'll leave and choose a competitor. A slow-loading website gives users a bad experience when your images or content fail to load, leaving them without the info they need. In other words, a slow-loading website hurts your rankings and traffic.
Plus, search engine spiders need to crawl your website so that search engines can discover it and index it for use in future search results. Believe it or not, search engine spiders don't have all day to crawl your site.
If your pages load slowly, they may not be able to crawl the entirety of your site, leaving some of your pages invisible to search engines.
2. Sitemaps
You should also ensure you have a sitemap for your website.
A sitemap is basically a roadmap that lists all the pages of your website. It makes it easy for search engines to learn about every page on your site.
Simply put, when you have a sitemap, search engines can easily index all your URLs, ensuring that all of your pages are candidates for higher rankings in the SERPs.
There are two types of sitemaps — HTML and XML. You'll only need to submit an XML sitemap to Google.
And it's easy to submit your sitemap to search engines like Google.
Simply head over to Google Search Console and click on Sitemaps from the menu on the left-hand side.

Enter the URL of your sitemap and then click Submit.

It's important to regularly submit sitemaps as you add new pages to your site or update your pages so that search engines always have an up-to-date roadmap of your pages.
3. Robots.txt
We mentioned before that search engines must be able to crawl and index your website. Otherwise, they won't know your pages exist and, therefore, won't rank them in the SERPs.
This is where a robots.txt file comes in.
A Robots.txt file is a plain text file in your site's root directory that is responsible for managing traffic from bots and preventing your website from being overrun with requests.
It helps you tell search engine crawlers how you want them to crawl your website. For example, you can tell Google not to crawl pages like shopping carts or directories.
While these files are handy, they are seriously tricky, and it's easy to make a mistake. If you do, you could block search engines from crawling your entire website altogether, and that's definitely not good.
It's important to optimize your robots.txt file because it can have a huge impact on your search engine rankings. If you're new to robots.txt files, we recommend reaching out to a technical SEO expert, like SEO.com, to ensure your robots.txt file is in tip-top shape.
4. Website architecture for SEO
Fourth on our list of important technical SEO elements is your website architecture.
The architecture, or structure, of your website, needs to be optimized for both search engines and users.
Your site structure determines how users will navigate your website. It should be easy for them to find the information they need and seamlessly navigate from one page on your site to the next.
A logical site structure gives users a positive experience on your site, which is a crucial ranking factor.
Plus, search engine spiders crawl your website by passing between links on your pages. That means your site architecture plays a large role in how search engines crawl and index your site.
It's important to ensure that your website includes:
A logical site hierarchy
Matching URL structures
Breadcrumbs
Internal links
5. Website security
No guide to technical SEO basics would be complete without mentioning website security. Security is a major technical SEO element you won't want to ignore.
If your website isn't safe for users, search engines may not index your site, no matter how helpful your content is, because it's not safe for users and doesn't promote a positive user experience.
Plus, users won't want to interact with or shop on a site that's not secure, because their information could be compromised.
One of the best ways to make your site secure is to implement HTTPs. HTTPs ensures that no one can intercept data that's sent between a user's browser and your website. For example, if someone buys something with their credit card on your site, their card details will be safe from potential hackers.
To implement HTTPs, you'll need an SSL certificate. To obtain an SSL certificate, you'll need to choose a Certificate Authority (CA).
Some popular CAs are:
GeoTrust
RapidSSL
Comodo SSL
GlobalSign
6. Website accessibility
Website accessibility refers to focusing on making your website accessible to everyone, including people with impairments or disabilities.
When you make your website accessible, you ensure every user has a great experience on your website. If your website isn't accessible, search engines may not index your site in the first place, even if you have high-quality, valuable content.
There are a few ways you can make your website more accessible, including:
Add alt text to audio and video
Write transcripts for audio- and video-only content and link to those transcripts near that content to make it easy for users to find
Add captions to add videos with sound
Apply clear labels to forms
Use headings and subheadings to divide your content and make it easy to digest
Enable navigation control on your website with keyboards, like using the up and down arrows to scroll on your website
Write unique and descriptive titles for each page on your site
7. Schema markup
Schema markup, or structured data, helps search engines better crawl and understand the content on your website. It's coding that allows you to create enhanced descriptions that appear in the search results.
Google provides a search gallery of pages that would benefit the most from schema markup. You can add it to your:
Product pages
Contact pages
Guides
Step-by-step articles
Pages that answer a direct question
Pages that explain how to complete or accomplish something
And more
For example, let's say you have a page that answers the question, "What does an HVAC technician do?" In this case, you can add FAQ markup to the page to help your answer appear in the search results and help search engines understand that your page answers this question.
You can use a tool like Schema Markup Generator to easily add structured data to your page. Just select the type of schema markup you want to create, fill in the fields, and copy and paste the code to your page.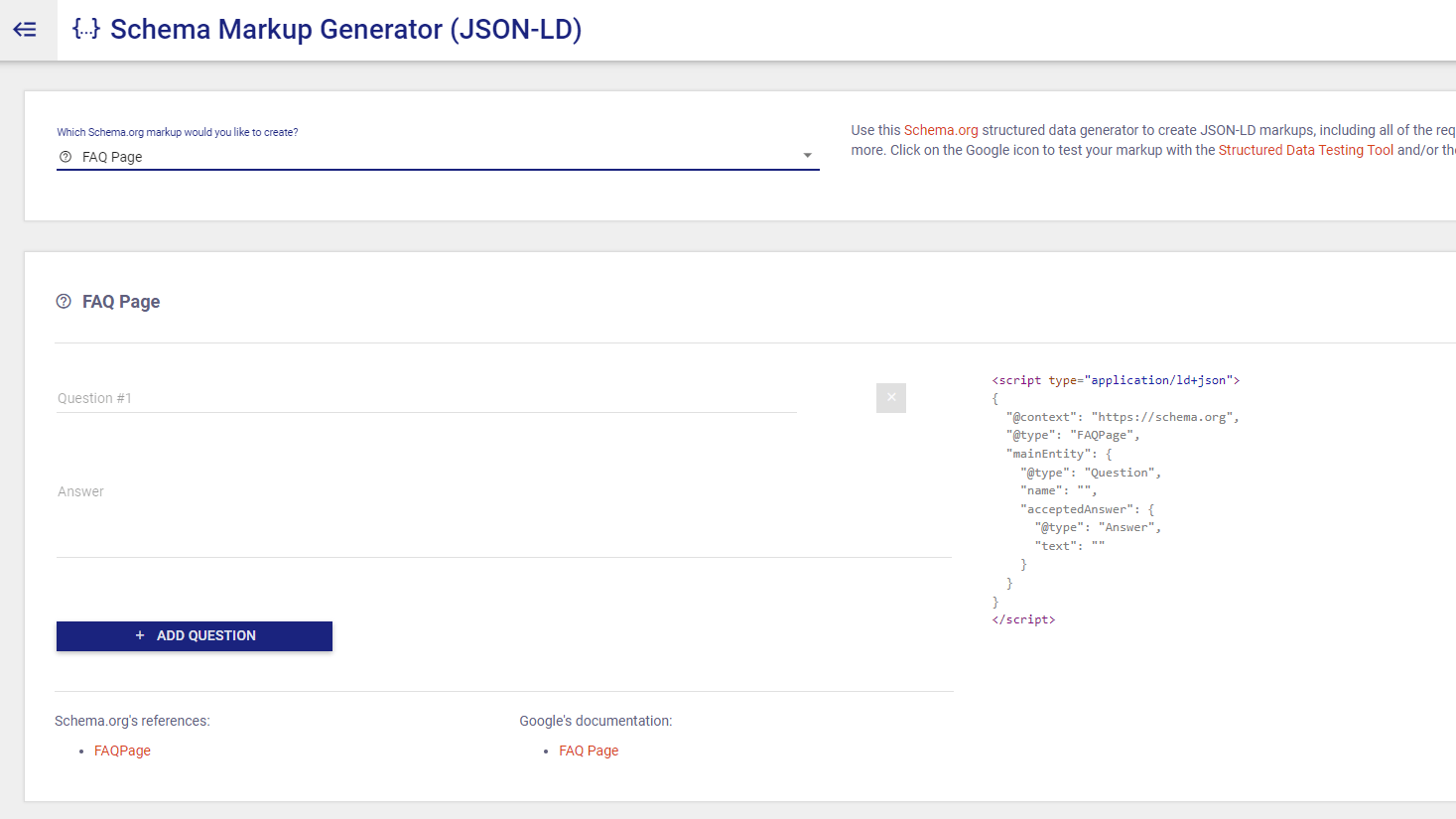 8. Internal links
Another important technical SEO element to implement is internal links.
We mentioned before that search engine spiders crawl your website by passing through the links on your pages.
If your pages don't link to the other pages on your site, it will be difficult for search engines to crawl and index your pages.
That's why it's important to have an effective internal linking strategy in place.
You should ensure that all your pages contain links to other relevant pages on your site. For example, when writing a blog post, you can link to relevant pages when you mention a particular topic or a product or service you offer.
You can also add a section on your pages that contains links to other related blog posts or articles on your site that readers may find interesting.
9. Broken pages
Broken pages give users a bad experience because the content they're searching for isn't available.
It's important to ensure that you regularly find and fix any broken links on your website.
There are lots of ways you can easily find broken links on your site. One of the easiest ways is to use a tool like Screaming Frog.
Simply enter the URL of your website and wait for Screaming Frog to crawl all your URLs. Once the crawl is finished, look through the report, navigate to Response Codes, and then click Client Error 4xx.
This report will show you all the broken links currently on your site. Once you've identified these links, either redirect them, update them, or remove them completely.
10. Mobile-friendliness
Mobile users need to have a good experience on your website, too. Search engines want to show their mobile users websites that will look and function correctly so they can get the information they need.
If your website isn't mobile-friendly, you'll miss out on tons of rankings and traffic.
If you're not sure if your site is mobile-friendly, use Google's Mobile-Friendly Test tool to easily check:

The best way to ensure your website is optimized for mobile users is to implement responsive design. Responsive design ensures that your site will display well on smaller screens and that all your functions, like buttons and shopping carts, will work on mobile devices.
Learn more technical SEO basics on SEO.com
We hope you liked this guide to technical SEO! If you want to learn more technical SEO basics, you can find everything you need to implement a successful SEO strategy by browsing the content on our blog!
And if you want professional help, check out our technical SEO services!
Writers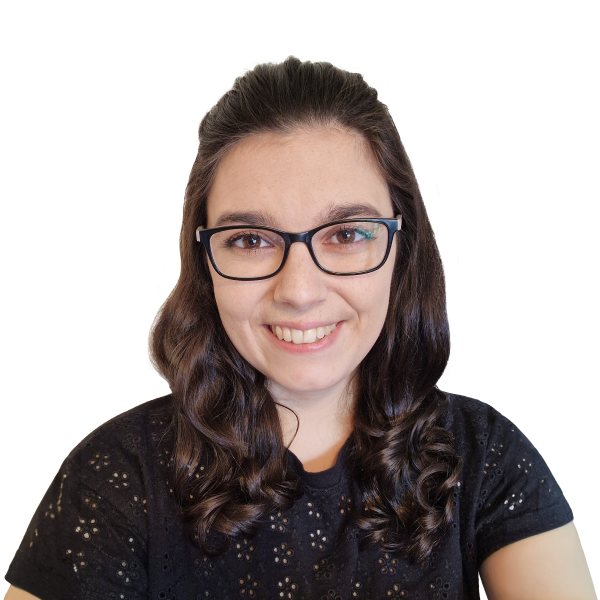 Abby Fields
SEO Specialist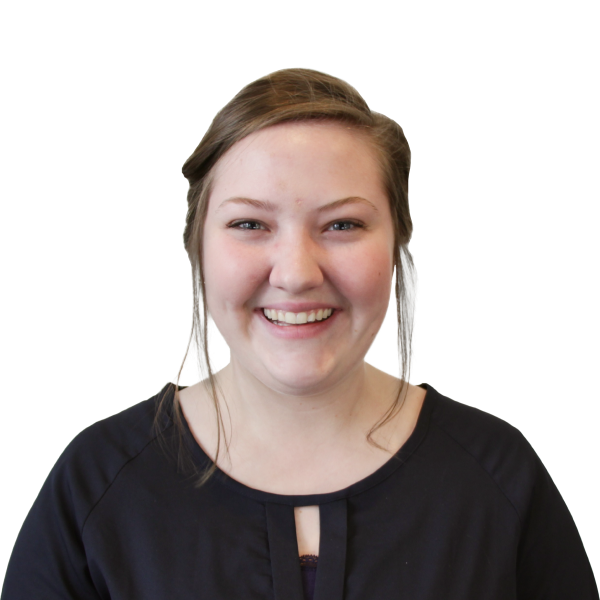 Emily Carter, M.S.
Content Delivery Lead
Learn about the pros and cons of DIY SEO, including cost savings and control, but also the lack of expertise and time commitment, and discover beginner-friendly steps to optimize your website yourself.

Read Now

Discover the SEO benefits that can transform your business, including increased website traffic, brand awareness, lead generation, revenue, and more.

Read Now
Download our free marketing guides
Because we know how tough marketing can get, we've created this handy guide for you based on our 25+ years of experience in the industry.
Unlock the secrets to dominating search engine results in 2024 with our exclusive PDF guide!

Start improving your site's SEO with this beginner's checklist!

Download this easy-to-use template to start your search for an SEO agency.
Let's Drive Results
Together
Connect with WebFX to get a digital strategy for your business.