SEO for small businesses is one of the most effective ways to grow your business online. With more than 200 ranking factors influencing your search rankings, it's one of the most challenging for a small business to use. That's why we're sharing the most effective SEO tips for small businesses below:
What is small business SEO?
Small business SEO is optimizing a small business's website to improve the company's visibility in organic search results on Google and other search engines. Common optimizations for small business SEO include keyword research, content creation, link acquisition, and more.
Why is SEO for small businesses important?
SEO for small businesses is important for a few reasons, including the following:
Reach: With SEO, smaller companies can reach their target market no matter where they live.
Targeting: You can also target niche keywords with SEO so you reach your target audience.
Effectiveness: For businesses of all sizes, SEO effectively earns traffic, leads, and revenue.
Tracking: Companies can also track SEO's performance, including its return on investment (ROI).
Cost: Compared to paid advertising, SEO is also highly cost-effective since clicks cost nothing.
No matter where you're looking to impact the funnel, search engine optimization (SEO) can help.
7 SEO tips for small businesses
Help your SEO program excel with these SEO tips for small businesses:
1. Set up Google Search Console
Google Search Console is a fantastic (and free) tool for tracking your SEO performance, plus SEO issues.
Set up your Google Search Console, and you can start tracking:
Crawling and indexing
Keyword positions
Keyword impressions and clicks
Schema markup
SEO issues
You can also set permissions for different team members within Google Search Console. Permission settings are helpful (even for small businesses) because you can provide relevant stakeholders with information without overwhelming them with capabilities.
P.S. Besides Google Search Console, set up Google Analytics 4!
2. Create a Google Business Profile
Even if your business doesn't operate locally, create or claim your Google Business Profile.
Local listings like Google Business Profile are helpful for small business SEO because they provide a link to your website. Plus, they help build your company's online reputation by showing search engines that you're real — you have a name, address, and phone number.
People also use Google Business Profile when researching a business. Your listing can help them learn more about your company by reading your reviews, which can build valuable trust for securing a purchase, phone call, or visit.
3. Target long-tail keywords
Targeting long-tail keywords is one of the most effective SEO strategies for small businesses.
While your company may have dreams of ranking for a short-tail keyword like "best hot sauce," you'll see better results when you focus on long-tail keywords. Since long-tail keywords are more specific, like "best mango habanero hot sauce," they're more effective at reaching your target audience.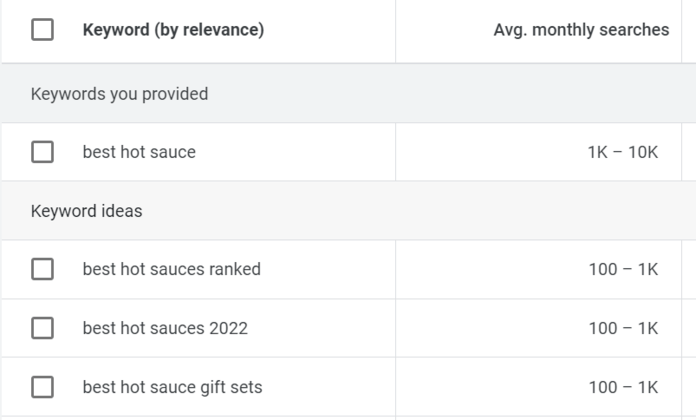 Even as your site grows in authority and gains the ability to target and rank for short-tail keywords, you have to consider the unique ability of long-tail keywords to attract more qualified traffic than short-tail keywords.
4. Produce original, high-quality content
Whether you're talking about enterprise or small business search engine optimization, original and high-quality content is vital. This kind of content comes from understanding your target audience's needs, pain points, and wants, plus your industry experience.
Insights From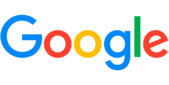 "Google Search's helpful content system generates a signal used by our automated ranking systems to better ensure people see original, helpful content created for people in search results."
You can hire industry-specific copywriters through freelance sites if you're not the greatest writer.
At SEO.com, we have a team full of industry copywriting experts who have thousands of hours of experience writing content for a wide range of industries, including finance, food and beverage, franchises, healthcare, heavy equipment, and much more.
5. Run SEO audits monthly
Take a proactive approach to your search engine optimization efforts by running monthly SEO audits. Screaming Frog is a powerful SEO audit tool that can crawl up to 500 URLs for free. Screaming Frog's free version is the perfect fit for most small businesses.

What we love about Screaming Frog is it also helps small businesses by prioritizing SEO issues.
6. Measure SEO performance
While you won't see results from SEO for at least three to six months, it's important to set up a system for measuring your SEO performance. Typically, businesses will report on SEO monthly, quarterly, and annually using Google Search Console and Google Analytics data.
Before diving into SEO reporting, chat with leadership and learn their expectations for SEO. From here, you can build a report that speaks to their needs, like seeing if search engine optimization drove traffic, leads, or revenue.
7. Set realistic expectations
One of the most important SEO tips for small businesses is setting expectations.
Whether it's your own or leadership's, you need to create realistic expectations for everyone involved. For example, if you're expecting results within a week, you need to know that SEO can take several months to show results.
Improve SEO for your small business with SEO.com
While effective, small business SEO is intensive for a small team. That's where a reputable SEO agency can help. With an award-winning team like SEO.com on your site, your business can develop, implement, and maintain an SEO strategy that grows your brand online and offline.
Contact us online to learn more about our SEO services!
---
FAQs about small business SEO services
Learn more about partnering with a small business SEO services provider below:
What are small business SEO services?
Small business SEO services are professional SEO services for small businesses. Typically, these services will use on-page, off-page, and technical search engine optimization to help smaller brands improve their search rankings, visibility, and revenue.
Why pay for small business SEO services?
Companies pay for small business SEO services for a few reasons, including the following:
Time: Smaller teams have more to do and limited time. That's why small businesses will hire SEO companies, consultants, or freelancers to work on their sites, whether for a one-time project or an ongoing basis.
Experience: You can also use SEO services to grow your SEO experience overnight. Whether you're looking for an SEO generalist or an SEO specialist in local SEO, you can get that talent by paying for an SEO package.
Results: Hiring a small business SEO company can also help your business improve its SEO results. Before hiring said company, share your expectations so the agency knows what metrics they need to improve to satisfy your team.
Resources: Outsourcing your SEO can also help with resource management. Typically, smaller businesses have fewer resources, which is a gap SEO providers can fill with their toolkits and team.
These are just a few of the most common reasons small businesses partner with an SEO company.
When should you pay for small business SEO services?
In our experience, we've most often seen businesses invest in small business SEO services when:
They're struggling to find the time to implement SEO changes
They're struggling to meet company objectives for SEO
They're struggling to learn specific SEO skills, like backlink building or page speed optimization
If you're experiencing setbacks related to time, results, or skills, it's worth considering an SEO package.
What are the types of SEO services for small business?
There are a few types of SEO services for small businesses that you'll find online, including the following:
Traditional or national SEO
Local SEO
Ecommerce SEO
Voice search SEO
Search engine optimization services for small businesses can also happen at different durations like:
Your SEO package will depend on your needs, from your budget to your goals.
What do SEO packages for small businesses include?
Every SEO package for small businesses is different. However, most will include the following:
SEO audit
SEO providers should audit your existing SEO to get a baseline for your search engine optimization efforts. From their audit, your provider can determine what needs fixed now, later, and eventually, plus compile ideas for improving your strategy.
In most cases, SEO companies will offer a free SEO audit before you sign with them.
SEO reporting
Reporting is critical to measuring your SEO success, so your SEO agency should include reporting with their SEO packages for small businesses. If they don't, we recommend removing that agency from your shortlist.
Typically, SEO reports will include:
Rankings
Traffic
Leads (if applicable)
Sales
Optimizations completed
Next steps
In most cases, your SEO provider can report on additional metrics relevant to your business if requested.
SEO account manager
With an SEO account manager, you have a dedicated point of contact for:
Reviewing SEO progress
Asking questions related to SEO work
Providing feedback on SEO optimizations
And more
How often you meet with that account manager (and how long they stay your account manager) will depend on the small business SEO company. Typically, we see agencies meet monthly with their clients, but employee turnover can affect this number and how often clients get shuffled between managers.
On-page SEO
SEO packages for small businesses should also include the following:
Title tag and meta description optimization
Keyword research
Keyword integration
Image optimization
Internal linking
Google Search Console setup
In some cases, providers will include content creation, though this requires having a content workflow.
Off-page SEO
Your small business's SEO plan should also include deliverables for building backlinks, which is critical to off-page SEO. Attracting backlinks to your site is time- and resource-intensive and can consist of tactics like content creation, manual outreach, and more.
Technical SEO
Technical SEO is another vital SEO component and takes shape through deliverables like:
Sitemap creation and optimization
Page speed optimization
Structured data creation
Site architecture
In most cases, your business's web developers will need to collaborate with your SEO company on technical SEO. That's because technical SEO requires development work, like improving page speed or setting up 301 redirects.
How to choose your small business's SEO services
If you're ready to invest in small business SEO services, here is how to get started:
Determine your budget
Outline your requirements, like needing local SEO services
Draft your goals, like improving organic traffic by X% in two years
Ask your network for small business SEO company recommendations
Expand your options with online research
Research your list of agency's reviews, portfolio, and SEO packages
Meet your shortlist of agencies and ask about their processes, approach, and pricing
Request your custom SEO package with pricing and deliverables from your top agencies
Choose your SEO company (or restart the process if you're not satisfied with your options)
P.S. When comparing SEO plans, please stay alert for scammy SEO offers. Companies that advertise SEO for a few hundred dollars per month or promise overnight results are ones to stay away from, as they often practice black-hat SEO, which can get your site banned from Google search results.
Writers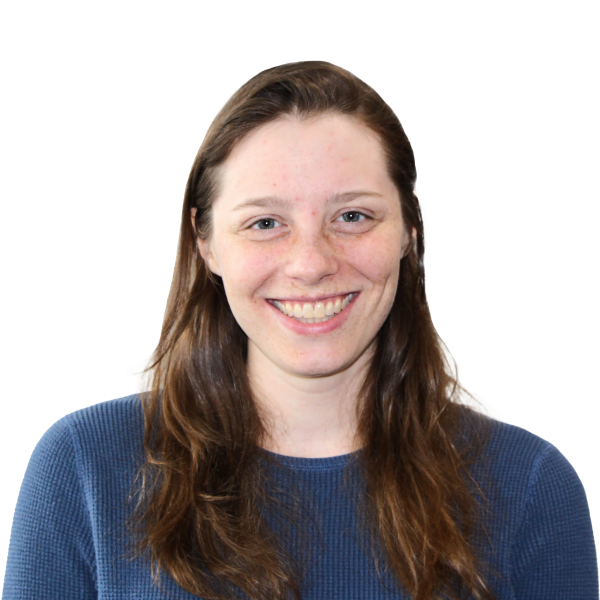 Sarah Berry
SEO Consultant