The Ultimate SEO Content Guide for Beginners
Explore our beginner-friendly guide on SEO content, offering actionable tips to help your website rank higher in search results, attract more visitors, and convert leads.
---
Written by Savannah Swanson
Last Updated November 14, 2023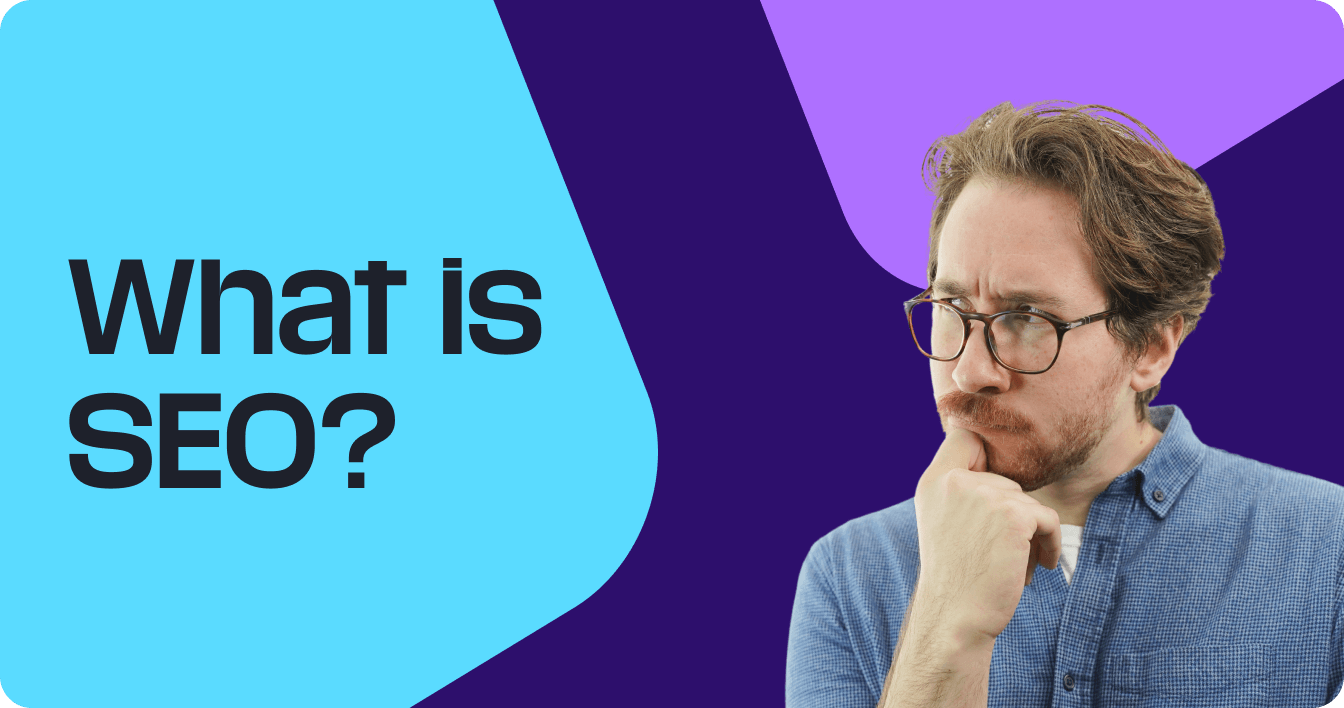 Attracting organic traffic to your website is a crucial part of search engine optimization (SEO), and one of the best ways to do that is through SEO content.
SEO content employs optimization best practices to help your site get noticed by search engines. But the question is, how do you write good SEO content? That's the question we're answering today.
Stay tuned to learn more about how to write good content for search engines (and people!) in this SEO content guide:
What is SEO content?

Why does content matter for SEO?

16 SEO content tips
What is SEO content?
SEO content is online content created to reach users through search engines. Also known as SEO writing, this type of content is user-focused and written with SEO best practices in mind to ensure quality, readability, and visibility on search engines.
Why does content matter for SEO?
Content is a crucial part of any SEO strategy — after all, content allows you to rank in search results, attract site visitors, and convert leads.
When you publish a new web page, Google uses bots known as "spiders" to crawl your page. These crawlers determine your page's purpose and add it to Google's index based on a number of SEO ranking factors.
By incorporating SEO best practices into your content, you can increase your website's search engine visibility and attract qualified traffic to your business.
What types of SEO content can you create?
You have options when it comes to the types of SEO content, including:
For the best results, aim to have diverse content types — don't corner yourself into one type.
How to do SEO content for your site
Learn how to do SEO content for your site with these steps:
1. Write for humans
Our first tip in this SEO content guide is arguably the most important. When writing SEO content, ensure you're writing for people, not search engines. Sometimes you can get so caught up in keywords and technical SEO that you forget the true purpose of your content: Your audience.
Write for people by ensuring your content is clear, readable, free of grammatical errors, and easy to understand.
Answer the questions you know are important to your audience. For example, if you own an HVAC company, you could create content that details what clients can expect when one of your engineers visit their home or business site. Or if you own a law firm, you might create content that highlights your specialties and pricing.
While ranking in search results is important, you won't get very far if you create SEO content that doesn't resonate with your audience. It'll go ignored by users and, ultimately, search engines.
2. Answer search intent
Part of writing for people is understanding search intent, or why they search a specific keyword or query.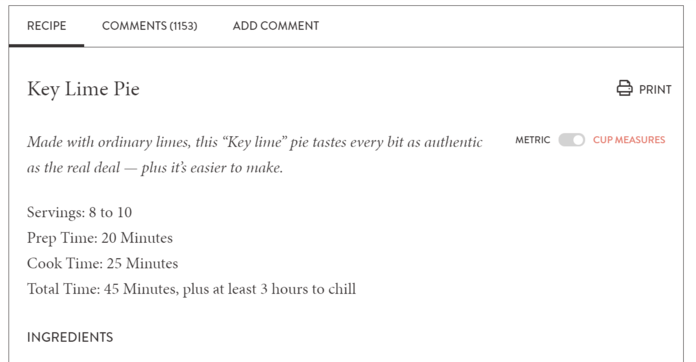 Answering user search intent is a critical SEO content best practice to remember because it means you understand what your audience wants. Understanding user search intent allows you to use the appropriate content formats, calls to action (CTAs), and messaging on your site pages.
How well you match search intent can also influence your rankings on search results.
Google's algorithm puts significant emphasis on search intent when evaluating the helpfulness of content. The more effectively you answer search intent, the better your chances of improving your search engine rankings and attracting qualified leads.
3. Conduct keyword research

No SEO content guide is complete without mentioning the power of keywords. Keywords are terms or phrases people enter into search engines to find answers to their questions.
Conducting thorough keyword research with a tool like Keywords Everywhere and implementing target keywords in your content will help users and search engines better understand the purpose of your pages.
Keyword research is essential to your SEO content strategy because it helps you:
Identify user search intent

Understand what words and phrases people use to find your website

Discover relevant keywords to target

Identify keywords with high or low search volume, including zero-volume keywords
Brainstorm the types of content to create for specific keywords

Make data-driven decisions about your keyword strategy
When conducting keyword research, brainstorm potential keywords to target and also research your competitors to see what terms they rank for. For example, if you're in the industrial industry and own a business that manufactures airplane parts, you might target a keyword like "boeing aircraft fan." Or if you own a local services business and offer plumbing solutions, you might target a keyword like "plumber near me."
You can also use keyword research tools, like Ahrefs and Keywords Everywhere, to help you scope out targeting opportunities and keyword variations.
4. Target relevant keywords
You can't just target any keyword in your content. Through your keyword research, you'll identify keywords relevant to your business. It probably goes without saying, but we're adding this tip to our SEO content guide anyway — make sure you target relevant keywords in your content.

By targeting keywords most relevant to your business and audience, you'll attract qualified web traffic to your site. Without proper keyword optimization, you'll miss out on the valuable traffic and leads that come from targeting terms related to your core offerings and business objectives.
5. Identify and fill keyword gaps
Once you've effectively optimized for your most relevant keywords, you can switch gears and conduct additional keyword research to identify and fill any keyword gaps.
Gaps are inevitable, and with the Internet changing every day, you're bound to come across keywords and phrases that may not have been particularly relevant to your business during your first round of research.
Perform keyword research regularly to ensure you're taking advantage of all keyword opportunities and identifying gaps in your strategy.
6. Optimize your title and meta tags
This next SEO content best practice is all about helping your pages garner attention from search engines.

Title and meta description tags are key elements of web pages because they're the first two snippets of your content that people read when browsing search results. Title tags and meta descriptions tell people and search engines what your page is about. Optimizing them for SEO is crucial for proper indexing. Well-written titles and meta tags also entice people to click on your page.

Below are some title and meta tag optimization best practices to remember when creating SEO content:
Include your target keyword in your title and meta tags

Keep your title tags within 60 characters to avoid part of it getting cut off

Make your title tags unique and specific

Consider search intent when writing title tags

Ensure your meta descriptions are 160 characters or less

Write your meta descriptions so that they describe your page's content

Include a CTA in your meta description to encourage users to interact with your page
P.S. You may notice that Google may ignore your title tag or rewrite it. In this case, it's good practice to ensure your title tag matches search intent and is the right character length.
7. Vary your content types
SEO writing isn't the only way to impart information to people. Vary your SEO content strategy by using videos and infographics to explain topics. Doing so breaks up the monotony of written content and gives people new ways to interact with your brand.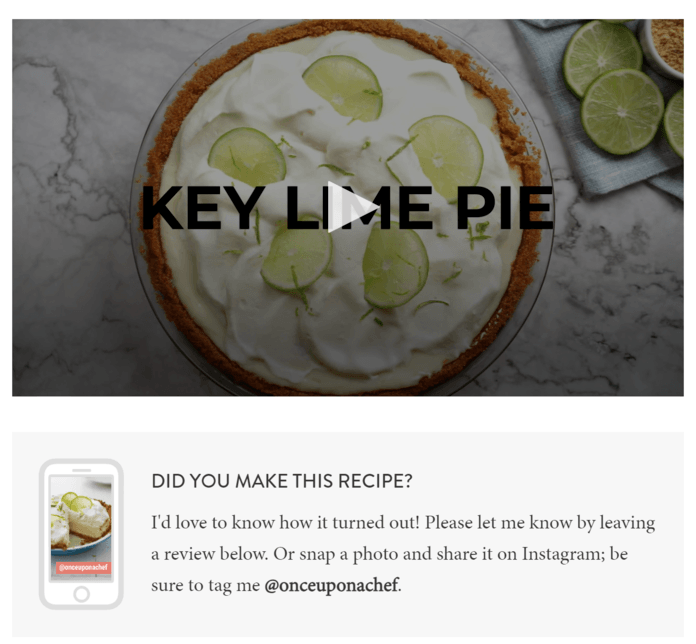 For example, instead of writing an entire blog post on a topic, you can create a video that covers it and post the transcript with it. This doubles your ranking power and allows you to show off your business's videography skills.
8. Break up text with images and videos
You can also use multimedia elements like videos and images to enhance your website's written content. Visual elements can be indexed by Google, presenting another chance for your pages to rank for keywords.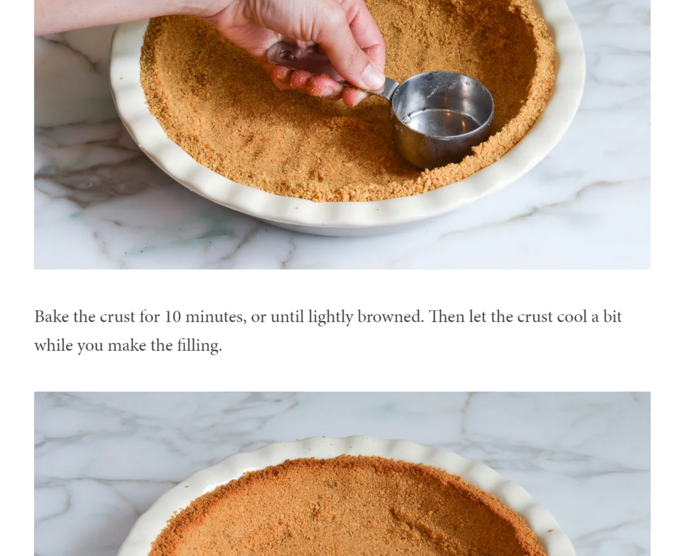 When adding images and videos to your writing, keep these SEO content tips in mind:
Incorporate images and videos that add additional context to your written content

Create an infographic for more technical pieces to reiterate key topics
Also, multimedia content breaks up the written content on your website, making it easier for users to scroll through without getting overwhelmed with walls of text.
9. Optimize for featured snippets
A featured snippet is a highlighted excerpt of a page that quickly answers a search query. Appearing at the top of search results, featured snippets are coveted spots because they're the first thing users see when they enter a search query.
Typically, you target featured snippets by answering the question with a dedicated H2 heading followed by a brief, to-the-point answer. In other words, featured snippets are short and sweet paragraphs of one to two sentences that give people exactly the information they're looking for.
Featured snippets don't just benefit searchers — they also benefit you. As mentioned before, featured snippets offer increased visibility for your site by appearing at the top of search results lists. They also help train you to quickly answer search intent, making your content more helpful.
10. Consider including an FAQ section
This next SEO content tip is a great way to increase your content's helpfulness.
Consider including FAQ sections at the end of some of your content to answer questions related to your target keyword(s) that you may have yet to explicitly cover earlier on the page. FAQ sections are a handy way to add some extra ranking power to your content and give people a quick answer to some of their questions.
11. Create skimmable content
In a perfect world, people read every word you wrote on your website. Unfortunately, that's not the case. When people click on your page after finding it in search results, they're looking for something specific. So, make it easy for people to find what they're looking for by creating skimmable content.
Creating skimmable content is all about using your headings strategically and remembering our first SEO content tip — writing for people.
You can make your content structure skimmable by:
Using clear and accurate headings (H1s, H2s, H3s, etc.)

Creating bulleted or numbered lists

Writing shorter paragraphs

Inserting tables or infographics for more complex topics

Adding images and videos
12. Optimize your images
When it comes to multimedia content, images are crucial elements to optimize for SEO. Images and infographics create a better user experience and can appear in image search results. While videos can also show up in search results, images have a distinct advantage: Alt text.
Image alt text describes an image on your site and appears on a page if the image fails to load. Alt text helps site crawlers understand and index your page, and it helps screen readers describe the image to visually impaired users.
Check out some SEO content best practices to remember when optimizing your site's images:
Incorporate relevant keywords into your image alt text (but avoid keyword stuffing)

Accurately describe the image and be specific

Add context about the image in relation to the topic of your page

Try to keep your alt text concise — aim for roughly 125 characters max
13. Add unique value to your content
Part of creating great SEO writing is demonstrating the value people get from reading your content. People turn to search engines to find answers, and value will set your page apart from other pages in search engine results pages (SERPs) and encourage clicks.
You can demonstrate the value of your content in a few different ways. First, make your qualifications clear — if you have an experienced team of locksmiths in your company, make it known to readers through author bios that show your experience and credentials.
Another way to prove your content's value is by presenting original research that offers a new perspective or interpretation of a topic.
14. Incorporate internal links
This wouldn't be a good SEO content guide if we didn't discuss links — specifically, internal links. Internal links are hyperlinks from one page on your site to another, and they're important because they help outline your website's page structure, making it easier for search engine crawlers to index your site.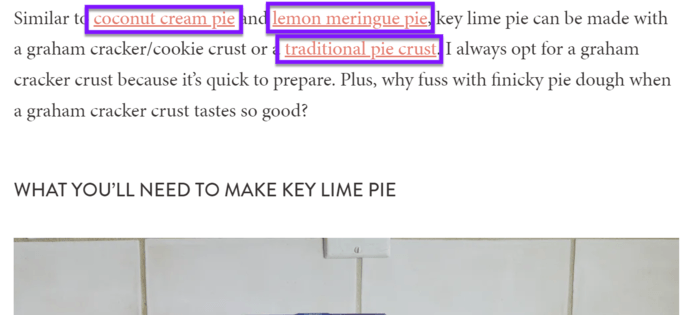 Also, internal links can improve your site's user experience by helping visitors find new and related content. With an internal linking strategy, you can increase visit durations and improve your SEO.
Be sure to add internal links to relevant pages on your site in your content. You can also optimize for first link priority by placing internal links to your highest-value pages close to the top of your page.
15. Link to high-quality sites
A backlink strategy is essential to creating great SEO content because it helps lend credibility and trustworthiness to your site. As you create content, find places to link to other credible sites.
Google prioritizes high-quality, helpful content. By linking to credible sites, you're showing Google that you're connected to those trusted sites and presenting trustworthy information.
For example, you wouldn't trust medical information from a page that cites a random blog as a source, but you would trust one linking to WebMD or Harvard Medical School. Google uses some of that same logic when evaluating a page's backlinks.
16. Stay on top of SEO trends and updates
Our final SEO content tip can be applied to your entire SEO strategy.
Stay on top of the latest SEO trends and algorithm updates by following SEO professionals on social media, signing up for alerts on Google, or following Google SearchLiaison (@searchliason) on X. There, you'll get algorithm updates straight from Google.
Another way to monitor changes in Google's search algorithm is to use SEO tools like Google Search Console or GA4 to monitor your site's search engine performance. If you notice significant fluctuations in your page rankings, it could mean an algorithm update went into effect.
Let us be your SEO content guides!
Sometimes a written guide isn't enough — it helps to have real people by your side to help you develop an SEO content strategy. Why not partner with a team that lives and breathes SEO?
SEO.com is home to a team of search engine experts well-versed in Google's search engine algorithm and how to create SEO-friendly content that ranks. We've worked with clients in hundred of different industries, including:
Ready to get started? Contact SEO.com online to learn more about our SEO content services. Alternatively, check out our SEO FAQ to get answers to common SEO questions!
Writers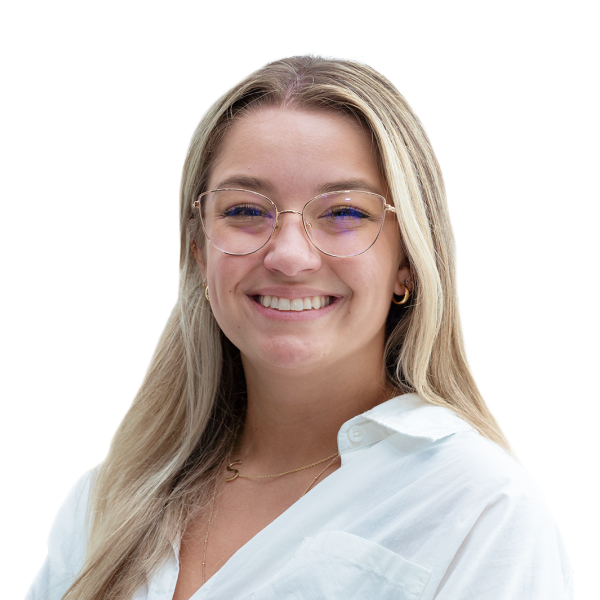 Savannah Swanson
Digital & Social Trends Writer
Learn about the pros and cons of DIY SEO, including cost savings and control, but also the lack of expertise and time commitment, and discover beginner-friendly steps to optimize your website yourself.

Read Now

Discover the SEO benefits that can transform your business, including increased website traffic, brand awareness, lead generation, revenue, and more.

Read Now
Download our free marketing guides
Because we know how tough marketing can get, we've created this handy guide for you based on our 25+ years of experience in the industry.
Unlock the secrets to dominating search engine results in 2024 with our exclusive PDF guide!

Start improving your site's SEO with this beginner's checklist!

Download this easy-to-use template to start your search for an SEO agency.
Let's Drive Results
Together
Connect with WebFX to get a digital strategy for your business.