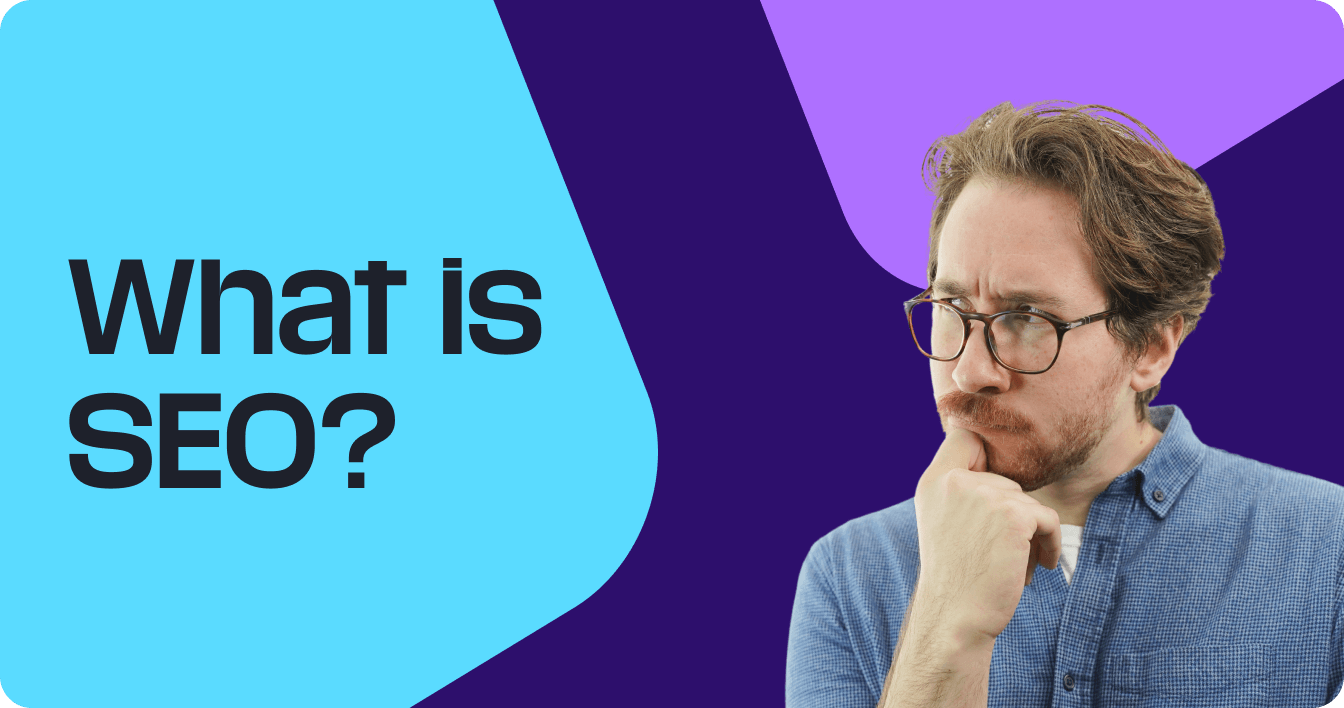 With the transportation and logistics services industry expected to grow from $1.2 billion in 2022 to $1.8 billion in 2029, companies in the sector need to employ strategies to remain competitive and grow their market share.
Search engine optimization (SEO) is one of the most effective digital marketing strategies available to your industry because it helps the buyers looking for a transportation and logistics company find yours online — without the cost of pay-per-click (PPC) advertising.
Learn all about SEO for transportation and logistics companies (and how to leverage it) now:
What is SEO for transportation and logistics?
SEO for transportation and logistics companies is a set of strategies that optimizes your website to answer your target audience's search queries and rank in search engine results pages (SERPs), helping your business reach potential prospects online.
Why is SEO for transportation and logistics companies important?
SEO provides several benefits for the transportation and logistics sector, including the following:
SEO improves your website's discoverability
When you employ SEO for transportation and logistics strategies, you boost your chances of getting discovered by searchers looking for your services and outranking your competitors in SERPs.
In addition, SEO for logistics companies also improves how your pages appear in SERPs. Your website's homepage may appear more engaging for searchers by appearing in the local search's 3-pack, like the example below:
SEO drives qualified traffic to your site
Fun fact
Organic search drives 51% of website traffic. For logistics companies, using SEO can lead qualified organic traffic to their web pages.
SEO strategies for transportation and logistics companies involve optimizing title tags to increase your page's click-through rate in SERPs, thus inviting searchers to click your listing among other ranking pages.
Optimizing your site involves publishing helpful content for your prospects. When other relevant businesses or websites find your content helpful, they'll link to your page, driving users to visit your site for more details.
SEO boosts credibility
About 95% of search traffic goes to the first page of SERPs, which shows that online users trust search engines to rank authoritative and trustworthy sites. If your transportation company's website ranks in relevant searches, online users will also perceive your brand as a credible business.
Another way SEO improves your company's credibility is through a seamless user experience on your website. When optimizing your logistics company's website for search, you need to improve its usability and reliability, which are SEO ranking factors that influence your pages' position in SERPs.
Imagine you land on a website that satisfies your search intent and lets you easily navigate and interact with other pages. You'll likely perceive the business as trustworthy because it seems to understand and fulfill your needs.
3 SEO strategies for transportation and logistics companies
Now that you know the importance of SEO for transportation companies, let's go through the different strategies you can employ to boost awareness about your business:
Optimize your transportation and logistics site for relevant keywords
Publish useful, high-quality content for your customers and prospects
Leverage social media to improve your ranking
Let's dive into each tactic:
1. Optimize your transportation and logistics site for relevant keywords
Keywords — also called queries — are the phrases people use to search online. Search engines like Google use these keywords (and hundreds of other factors) to find the most relevant content to display in the search results.
As a part of a competitive SEO strategy, you'll research and target relevant keywords on your site. There are plenty of paid and free keyword research tools to help you get started, like Google Keyword Planner, Keywords Everywhere, and Semrush.
Pro tip
Target localized searches based on your service area, like "cold chain logistics companies in east london" to attract searches looking for your specific services in your specific area.
For example, let's say your logistics business is focused on cold chain logistics. Appearing for a keyword like "cold chain logistics companies" instead of "logistics companies" can help your business reach more qualified users.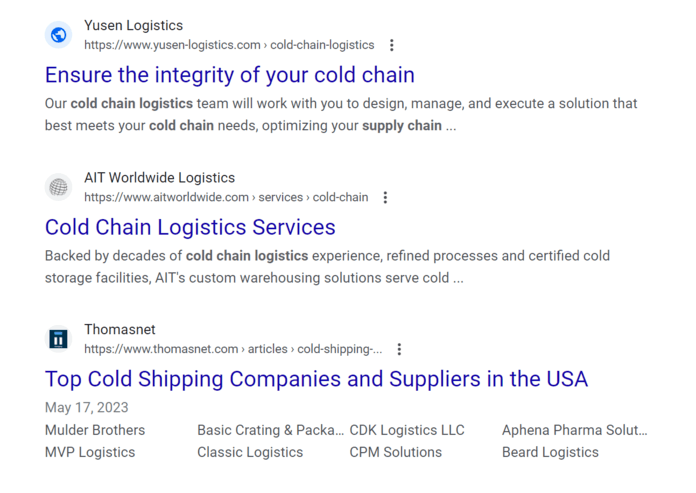 You'd then incorporate this keyword on a page that targets the keyword's search intent.
In this case, the searcher is looking for a cold chain logistics company and learning about the top providers or a specific company's offerings, experience, and advantage over other providers. Within this content, you'd use your target keyword in places like your:
Title tag
Meta description
Header tags (H1, H2, H3s, and so on)
Content
Your keyword placement helps search engines understand that your content is about "cold chain logistics companies," which can lead to a higher placement in the search results.
Insights From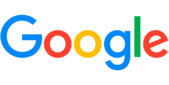 "Our systems analyze the content to assess whether it contains information that might be relevant to what you are looking for. The most basic signal that information is relevant is when content contains the same keywords as your search query."
With this more targeted approach to keyword targeting, you'll attract more qualified traffic to your site. Because that traffic is more relevant to your business, you have a better chance of converting those users into clients.
2. Publish useful, high-quality content for your customers and prospects
Content marketing is a digital marketing strategy that can boost your SEO efforts. By publishing useful content for your customers, you're leaning in to Google's preference for helpful content, plus expanding your online reach.
Pro tip
Create content for the different stages of the marketing funnel.
Infographics and blog posts are useful content for prospects and new customers at the top of the funnel. Some topic ideas include:
Industry events, trends, or changes
Warehouse management
Regulations and compliance
Reverse logistics
Oversized or heavy cargo logistics
Besides targeting top- or middle-of-the-funnel topics, your business should also have bottom-of-the-funnel content. This content helps buyers through their journey while also vetting them for your sales team (which helps your team focus on more qualified leads).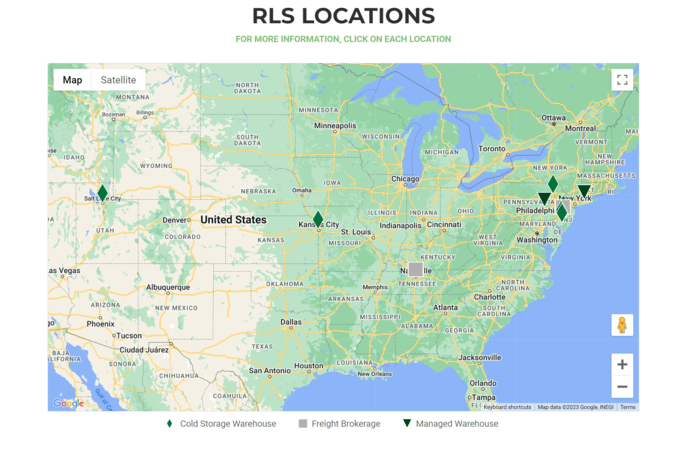 For example, create and publish service pages on your site that cover:
Your deliverables
Your locations
Your certifications [if applicable]
Your pricing [if applicable]
Your advantages
Your past work
You can also publish an FAQ page that answers your customers' questions about your services. Your FAQ and pricing pages are useful for prospects in the middle of the funnel.
Meanwhile, prospects at the bottom of the funnel are ready to purchase. Provide useful content for them by publishing tutorial pages with testimonials from satisfied customers.
3. Leverage social media to improve your ranking
While social media engagement isn't a ranking factor, social media can impact factors that contribute to your site's improved ranking.
Having a social media page as a logistics and transportation company can establish your business's presence in a platform your prospects use. Plus, it sends a trust signal that your company is legitimate and established.
Through social media, consider:
Sharing content from your website, like a new post on industry trends
Posting industry news, like new government regulations
Engaging with followers and other industry leaders
Responding to reviews
Similar to your website, social media can also contain valuable information for buyers, like:
Years of experience
Services
Hours
Location
Images of your fleet
Our recommendation is to create a profile on the most popular social media networks, but focus your efforts on the ones used most by your target audience. This approach will optimize your time and allow you to invest yourself in the channels that benefit lead generation or client retention.
Drive traffic to your site with SEO for transportation and logistics
SEO strategies for transportation and logistics companies can boost your site's ranking in SERPs and drive qualified traffic to your site.
By implementing SEO, you're also improving user experience on your site, thus making it engaging for prospects. If your business needs help with SEO, contact the SEO.com team to learn how our services can help you!
Writers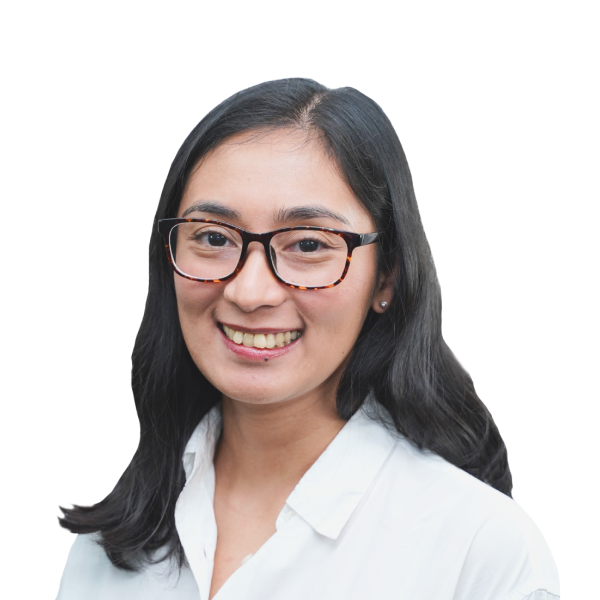 Maria Cecilia Carpena Lo
Emerging Trends & Research Writer