One of the worst things you could possibly do for your manufacturing business is neglect your search engine optimization (SEO) strategy. SEO is not just ideal — it is essential to every business that wants to drive revenue. Without it, almost no one will ever discover your business, much less buy from you.
The question is, though, what does SEO for manufacturing companies look like? How can you improve your manufacturing SEO strategy? Luckily for you, that's just what we're here to discuss.
On this page, we'll go over these six expert tips for boosting your manufacturing company SEO. Keep reading to find out more about each one!
1. Leverage your manufacturing expertise
One of the best SEO tips for manufacturers is actually not related to SEO at all…it's all about your expertise! Manufacturers can use their experience in their area of expertise to create authoritative content on their website, giving them a leg up in their SEO and sales efforts.
Let's say you are a manufacturer of custom concrete molds. Like lots of manufacturing, this is a niche area of expertise which gives you lots of leverage if you are willing to showcase this expertise on your website. Create pages on your site geared towards your most common buyers. Let's say you sell a lot of custom concrete molds for patio companies. Create a page all about what makes your manufacturing process unique and how your molds are perfect for their use cases.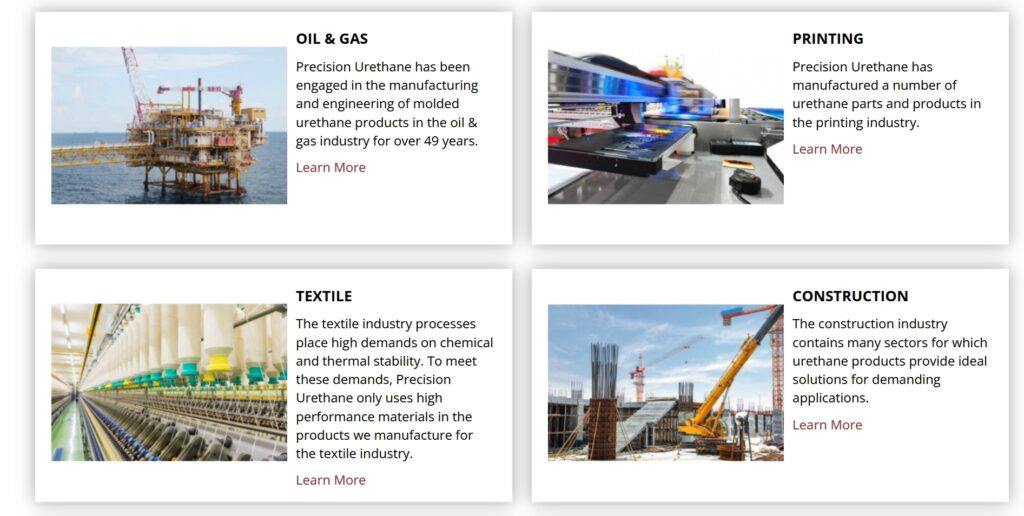 Urethane Industrial Products has a great example of an industries served and use cases page.
You can take this concept further and create videos, showcase unique products you've made, and more. All of this content (when well-optimized) can turn your manufacturing website into an SEO and sales powerhouse because it shows off your unique expertise to your target market.
2. Optimize your content for search intent
Getting this content on your site is a key starting point but as we mentioned, optimizing it is a key next step. Imagine your website filled with high-value content for each of your target markets, in-depth pages about your company history and manufacturing process, and videos showcasing your expertise. All of that is a great start but you need to make sure your content is suitable for search engines.
How? Make sure it's indexable. Make sure your pages are created in a way that search engines can easily crawl the content. Structure your site where you have different content sections…maybe an "industries served" section along with a videos section.
Read through our SEO basics guide to get more helpful tips to get the best out of your content efforts.
3. Use responsive design
You might think that mobile traffic isn't important, and that only traffic from desktop computers is important. But if so, you'd be wrong. Very wrong! Google uses mobile-first indexing, meaning it ranks sites based on their mobile versions.
That's already one good reason to optimize for mobile. But on top of that, failing to make your site mobile-friendly will only lead to you losing a lot of traffic from people on mobile devices.
To optimize your site for mobile, you should use responsive design. That's a type of web design where your site rearranges page elements to fit the screen where they appear. So, your site will look a bit different on desktop than on mobile. Here's an example of a desktop and mobile site: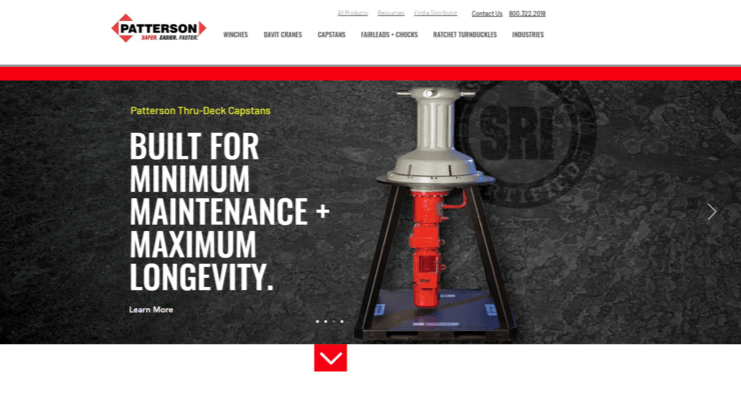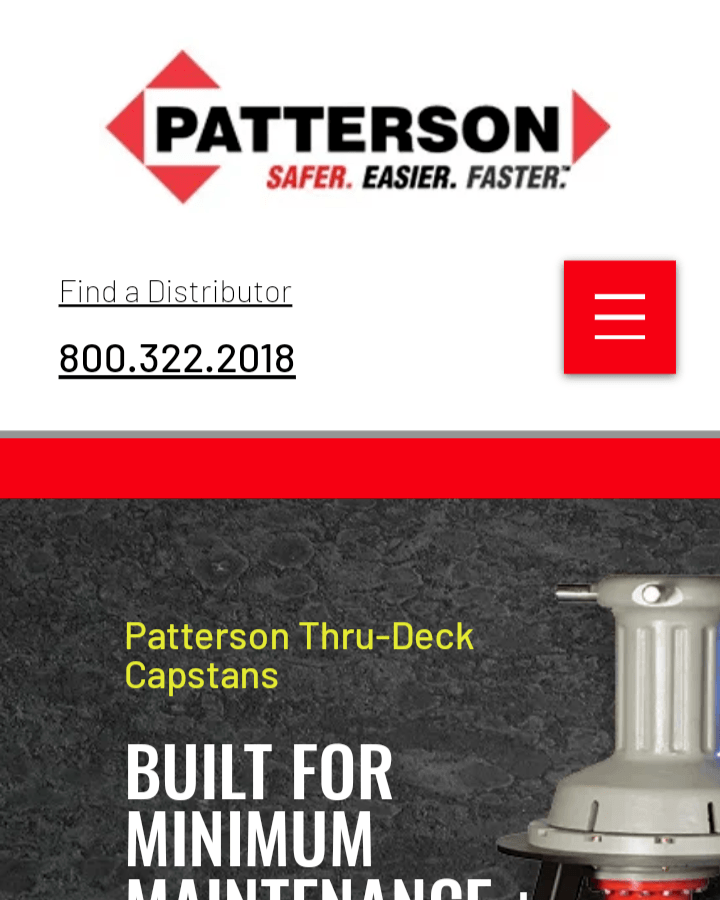 By harnessing responsive design, you can better optimize your site for search results and drive more traffic.
4. Build a custom quote process
With custom quoting powering so much of the manufacturing process, you can improve the business impact of your SEO campaigns by building custom quotes into your website. A proper SEO campaign can drive a lot of traffic to your website but you need to be able to turn that traffic into new leads. A common mistake is to overly focus on generating traffic but having a poorly built website that doesn't turn traffic into leads.
For manufacturers specifically, many visitors are often interested in getting a quote for a custom process. While it is often impossible to provide a truly accurate quote without a series of detailed conversions, having a quote estimate calculator or even some pricing examples on your website makes a huge difference. Your authoritative, expert-driven content can generate traffic and interest in your services but talking openly about pricing is what will prompt these visitors to take action.
Bettinardi, a maker of custom golf putters, has a quiz on their site that provides recommendations for products and specs based on a series of questions. This prompts users to take a specific action and gets them into a sales flow for custom built putters.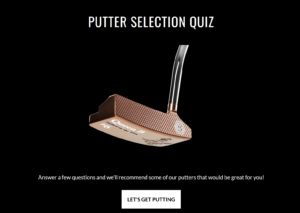 5. Create a Google Business Profile
One thing many businesses want is to get local traffic. After all, for companies that serve their local area, many of their customers are probably local residents. If that's you, local SEO is important. So, how do you gain presence in local search results?
There are multiple answers to that question, but one of the best methods is to create a Google Business Profile. By filling out some basic info about your company and then verifying your ownership of it, you can get your profile out there for people to discover.
The reason this matters is that when people search for local businesses, Google will usually display a local 3-pack at the top of search results, which consists of three matching business profiles.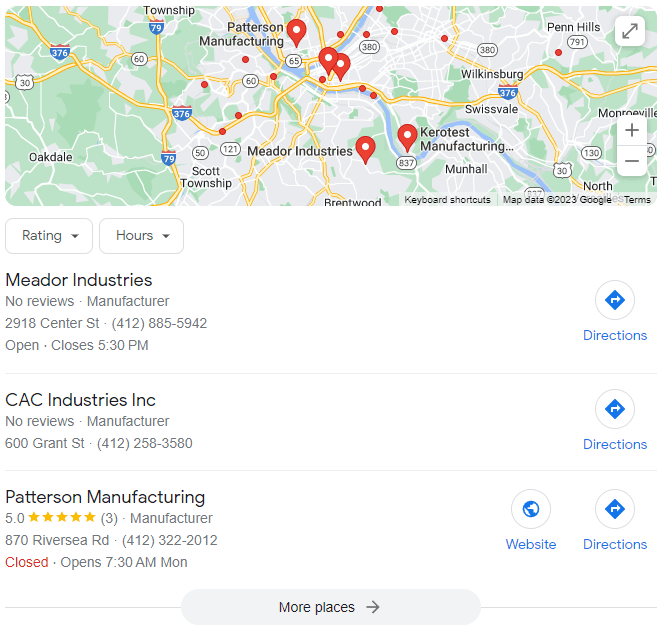 With a Google Business Profile of your own, you can help your business get included in that local 3-pack.
6. Earn valuable backlinks
Finally, you should look for a way to earn backlinks. Backlinks are where third-party websites link to your web content. This is helpful because it can lead new users to your site through the links — but there's more to it than just that.
Backlinks are also great for improving your rankings. That's because if a reputable website links to yours, Google assumes that your site is reputable as well. And since Google favors reputable sites in rankings, you'll rank higher.
To earn backlinks, try scoping out reputable websites in your industry for broken or missing links. Then, contact the site owners to let them know about the linking errors, and when you do, also recommend that they replace those errors with fresh links to your content.
When trying to get new backlinks, keep in mind that quality comes before quantity. It's better for you to have one high-quality backlink than 10 low-quality ones.
Learn more about manufacturing company SEO on SEO.com
Now you know the basics of SEO for manufacturing companies. But there's a lot more to SEO than just the basics. If you're interested in learning more about what it takes to drive SEO for your business, be sure to check out some other helpful content here on SEO.com!
Writers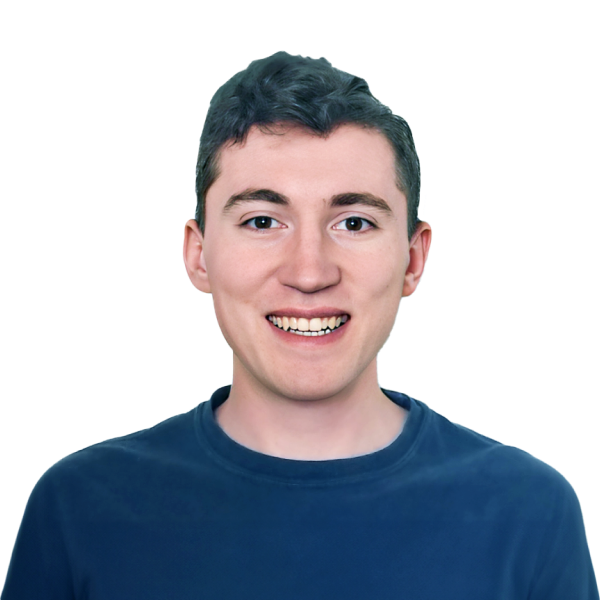 Matthew Gibbons
Lead Data & Tech Writer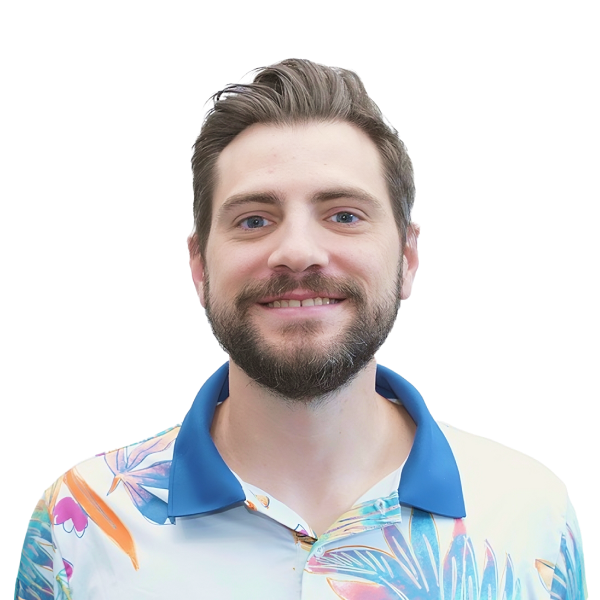 Trevin Shirey
VP of Marketing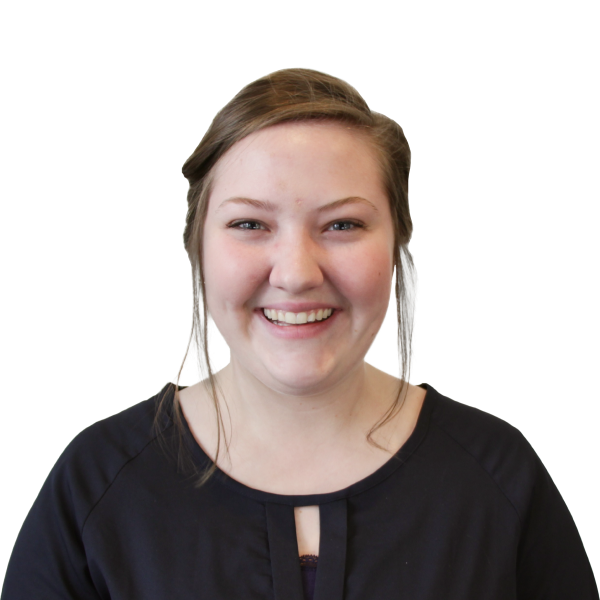 Emily Carter, M.S.
Content Delivery Lead