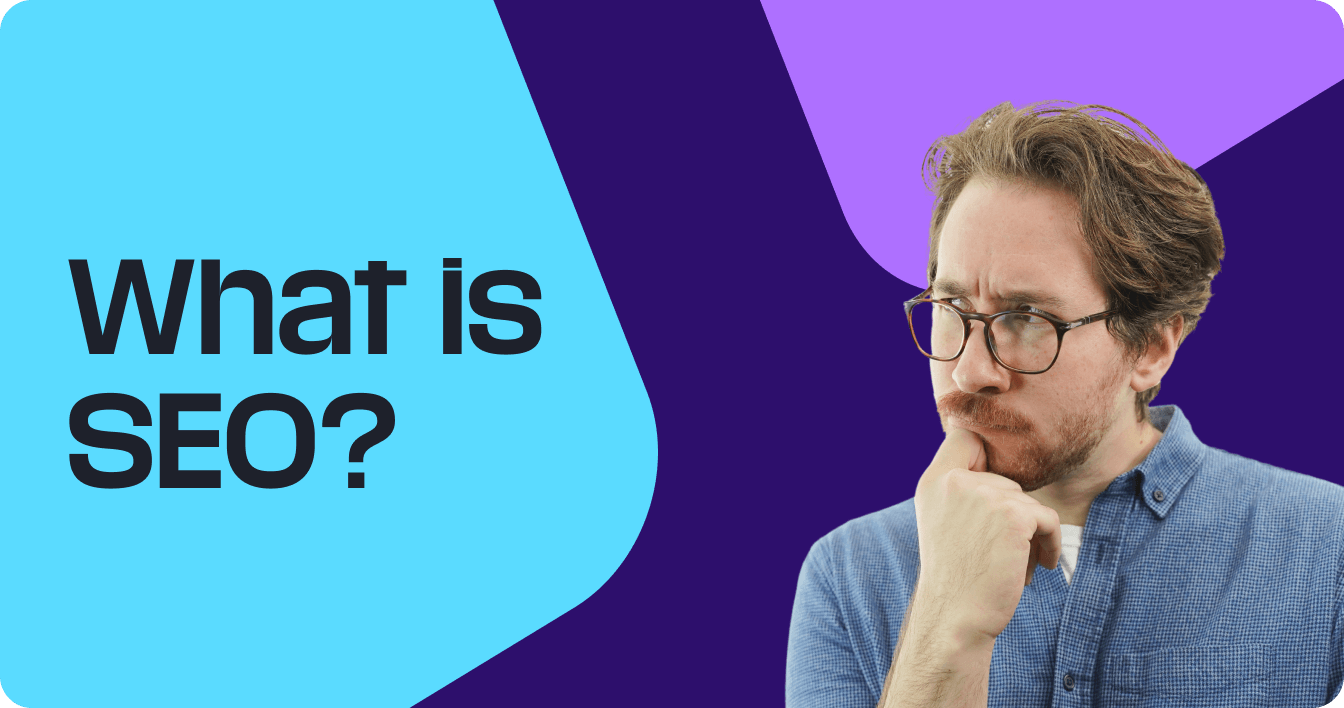 Grow your visibility, traffic, leads, and revenue with search engine optimization (SEO). Learn how to leverage SEO for HVAC companies in this compilation of the seven most effective tips for HVAC SEO, including targeting long-tail keywords, creating passive link-building opportunities, and more!
What is HVAC SEO?
HVAC SEO is optimizing an HVAC company's website to improve its visibility in organic search results. Optimizations include on-page, off-page, and technical SEO improvements, like writing SEO content, attracting reputable backlinks, and improving page speed.
Why is SEO for HVAC companies important?
SEO for HVAC companies offers several benefits, including the following:
Boost your online visibility
HVAC SEO is the perfect way to increase your company's visibility online. With SEO, your website can rank at the top of the search results above your competitors when people search for your heating and cooling services online.
That means more people will discover your HVAC business! Plus, as more people find your company at the top of their search results, they'll begin to recognize your business as a leader in the HVAC field, giving them valuable trust signals that your company can provide the services they need.
Grow your customer base
With search engine optimization, you can reach your specific target market by focusing on keywords relevant to them. For example, you can use keywords with a local search intent, like "hvac company los angeles" vs. general, short-tail keywords like "hvac company."
Through this strategy, you can bring qualified traffic to your site. Since you're attracting qualified traffic, you increase the chances of this traffic converting and becoming a lead for your sales team to nurture and close.
Power your business's long-term growth
An HVAC SEO marketing strategy enables you to maintain high rankings in search engine results pages.
As you maintain those rankings, you'll be able to continuously drive traffic to your site and earn new HVAC leads. And with "do-it-for-me" SEO services from an experienced agency like ours, you can sit back, relax, and watch the revenue roll in.
7 most effective tips for HVAC SEO
Learn how to make HVAC SEO work for your business with the seven most effective tips:
1. Target long-tail keywords
Long-tail keywords help your business reach its target audience by focusing on users who know what they want. They aren't looking for an "hvac company," for example, they're looking for an "emergency hvac company in los angeles."
With a more defined search intent, these users help your business attract qualified traffic to your site.
Get started with targeting long-tail keywords by focusing on searches with three to four words (or more) vs. searches with one to two words. You'll use similar keyword research strategies, like sourcing ideas through internal teams, online forums, and brainstorming sessions.
Keyword research tools like Keywords Everywhere, Ahrefs, and Semrush can help you vet these ideas by sharing valuable metrics like monthly search volume, average cost-per-click (CPC), and competitiveness.
2. Produce helpful content
Helpful content is a critical ranking factor, especially for Google search results.
That's why businesses need to produce helpful content demonstrating the organization's experience, expertise, authority, and trustworthiness. For example, at SEO.com, experienced SEO practitioners are behind our content, sharing their first-hand advice on how to master SEO.
Take a similar approach to your HVAC SEO strategy.
If your team doesn't have the time to write content, they can still serve as a valuable resource while researching a topic. For example, they could provide quotes, guidance, or recommendations on the subject, like the pros and cons of fixing a leaking air duct yourself.
3. Claim local listings
When it comes to HVAC search engine optimization, local listings like Google Business Profile and Bing Places are critical. That's because your business operates locally, and these listings provide search engines and users quick information about your company's hours, services, phone number, and more.
Claim these listings and then optimize them by:
Adding your name, address, phone number, and hours
Uploading your portfolio like with photos of your work
Including your services, prices (if applicable), and website URL
With an optimized local listing, you can appear in the local three-pack, a visual carousel that appears at the type of localized searches. Plus, you'll provide quick access to valuable contact information that users need to solve a problem quickly.
4. Improve page speed
Speed matters, whether it's how soon your team can inspect an issue or how soon your site loads.
As a part of SEO for HVAC contractors and companies, you want to improve your page speed by:
Compressing images
Minifying code
Lazy-loading non-essential code
Using server-side caching
And more
In most cases, you'll need the help of a web developer to improve your page speed. While you can partner with a freelancer or contractor, we recommend partnering with a web developer (or full-service agency) with SEO experience, as they'll better understand your needs and goals.
5. Create passive link-building opportunities
Backlinks are one of the most important ranking factors. For search engines like Google, backlinks are like citations in a research paper — they serve as an endorsement of your website and its quality, trustworthiness, and authority.
Earning backlinks is hard, though. Passive link-building strategies like the following can help, though:
Develop a tool, like a heating and cooling load calculator
Produce an infographic to explain complex concepts
Share original research, like average costs for HVAC systems
Creating original and helpful content can also attract backlinks but may require some outreach.
6. Build a brand presence with social media profiles
Similar to local listings, social media networks can send positive brand signals to search engines and users. While you don't need a social media strategy for HVAC SEO on every network, we recommend at least reserving your username on the following networks:
Facebook
Instagram
LinkedIn
X (formerly Twitter)
On your target audience's favorite networks, you can lean into social media marketing by:
Posting regularly
Responding to user comments and messages
Advertising to build a following
And more
Social media networks can also store reviews, which serve as a powerful trust signal.
7. Optimize internal linking
Internal links provide users and search engines a way to navigate your site. That's why adding relevant internal links to your content is essential. For example, aim to give each URL on your site three to five internal links. You can also place your most important URLs in your navigation and site footer.
Grow your business with SEO for HVAC companies
With search engine optimization, you can attract qualified leads to your business year-round. If you're struggling to find the time to optimize your site, build your SEO knowledge, and monitor your results, a reputable SEO agency like SEO.com can help.
Learn how our award-winning team can scale your HVAC SEO strategy by contacting us today!
---
FAQs about outsourcing HVAC SEO
Learn more about outsourcing HVAC SEO with these FAQs:
What are HVAC SEO services?
HVAC SEO services are one-time or ongoing services for optimizing an HVAC company's website for search engine optimization. Agencies, consultants, and freelancers provide SEO solutions at various rates and intervals, like monthly, hourly, or one-time.
What do HVAC SEO services include?
Typically, HVAC SEO services will include the following:
On-page optimizations
Off-page optimizations
Technical optimizations
Reporting
However, certain SEO plans focus on specialized areas, like technical SEO. In these instances, you'll receive technical optimizations vs. a turnkey solution — which is okay if you want to fill a gap in your strategy.
When should I outsource my HVAC SEO strategy?
In our decades of experience, we've found it most beneficial to outsource HVAC SEO when you're:
Looking to scale search engine optimization efforts
Struggling to find the time to do SEO
Failing to meet SEO expectations
Wanting to fill skill gaps within SEO
Consider partnering with an HVAC SEO service provider if the above sounds familiar.
Writers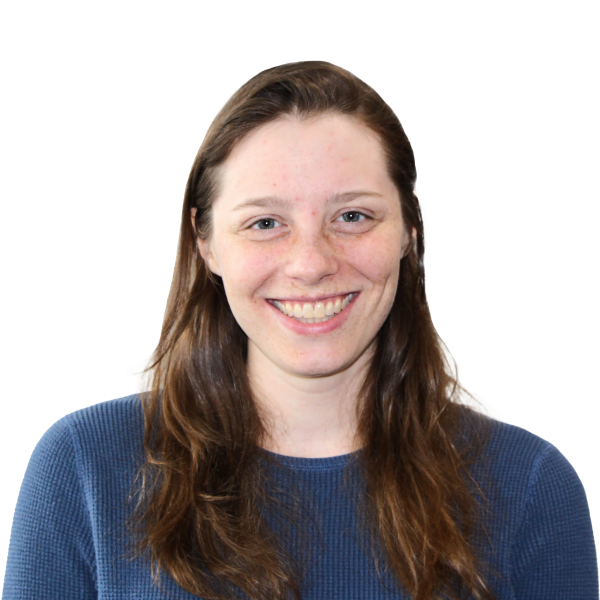 Sarah Berry
SEO Consultant