Artificial intelligence (AI) is taking the Internet by storm and becoming a more prominent part of digital marketing. Many AI tools can help marketers complete tasks more efficiently, from data analysis to customer experience optimization.
That may leave you wondering, "Can I use AI to create content?"
Content creation is a crucial but time-consuming task for SEO. AI tools can generate content for you, but does AI content work for SEO?
It can, but there are caveats to it.
Keep reading to learn everything you need to know about AI content for SEO!
Does AI content work for SEO?
Yes, it can.
Per Google's guidelines:
"Our focus on the quality of content, rather than how content is produced, is a useful guide that has helped us deliver reliable, high quality results to users for years."
Google does not ban or punish your website for having AI-generated content. They accept the use of AI-generated content, as long as it's done ethically.
However, if your AI-generated content isn't optimized for SEO, it will still perform poorly in search results. Furthermore, if you try to use AI content for spam or to game the search results, Google will punish your website.
Is AI-generated content bad for SEO?
The answer to this question is tricky. AI-generated content for SEO can be effective for creating pages that rank, but there are some stipulations to it.
When you create content for search engines, you're creating content for humans. Your content must be helpful, informational, and focused on the user (per a set of guidelines known as E-E-A-T). Google wants to deliver the most relevant and trustworthy information to its audience.
So, how can AI-generated content be bad for SEO? AI-generated content can be bad if it doesn't fit Google's E-E-A-T guidelines.
Here's where AI content for SEO can fall short:
1. The information may not be accurate
One reason AI-generated content can be bad is that it's sometimes not accurate. Even the best AI tools frequently "hallucinate" and make up information such as statistics or sources.
That means it's difficult to trust AI to write your content, considering that you never know which of the info it includes is falsified. Having false information on your site will drive away users and lower your rankings in Google.
Plus, depending on what type of content you're using it for, you could even end up getting sued for including something that qualifies as false advertising or libel!
So, if you rely solely on AI-generated content, you risk delivering inaccurate content that doesn't rank and even poses the threat of possible legal trouble.
2. The content lacks human emotion
With AI content for SEO, one of the drawbacks is that it lacks human emotion. Part of what makes content engaging is the creativity and anecdotes that writers add to them. Content is more engaging when writers add unique examples and have a stylistic way of writing pages.
If you rely just on AI-generated content for SEO, your content may struggle to rank. When people visit a page, you want them to stay on it and increase their dwell time — long dwell times indicate your page is relevant to audiences.
Since AI content lacks the humanistic elements that engage people on pages, website visitors may not stay on your website.
3. The content lacks originality
With AI-generated content for SEO, you run the risk of having unoriginal content.
When you generate content using an AI tool, you're not creating something original. These tools pull information from different pages on the web to create an article for you. That means the content you generate doesn't contain anything new, like unique examples.
As a result, you won't have content that stands out from the competition unless you alter it.
Additionally, you run the risk of having duplicate content. If your competitors use the same AI tools as you and ask about the same topics, they may produce the same (or a similar) article from this tool. You then run the risk of having duplicate content that can hurt your SEO performance.
3 tips for using AI content for SEO
Using AI tools to generate SEO content can be a good idea, if you use them correctly. Here are three tips for using AI to create content:
1. Use AI tools to generate keyword ideas
If you find you spend a lot of time conducting keyword research, using AI tools can help. You can input your core keyword into an AI tool and have it generate supplemental keywords for you.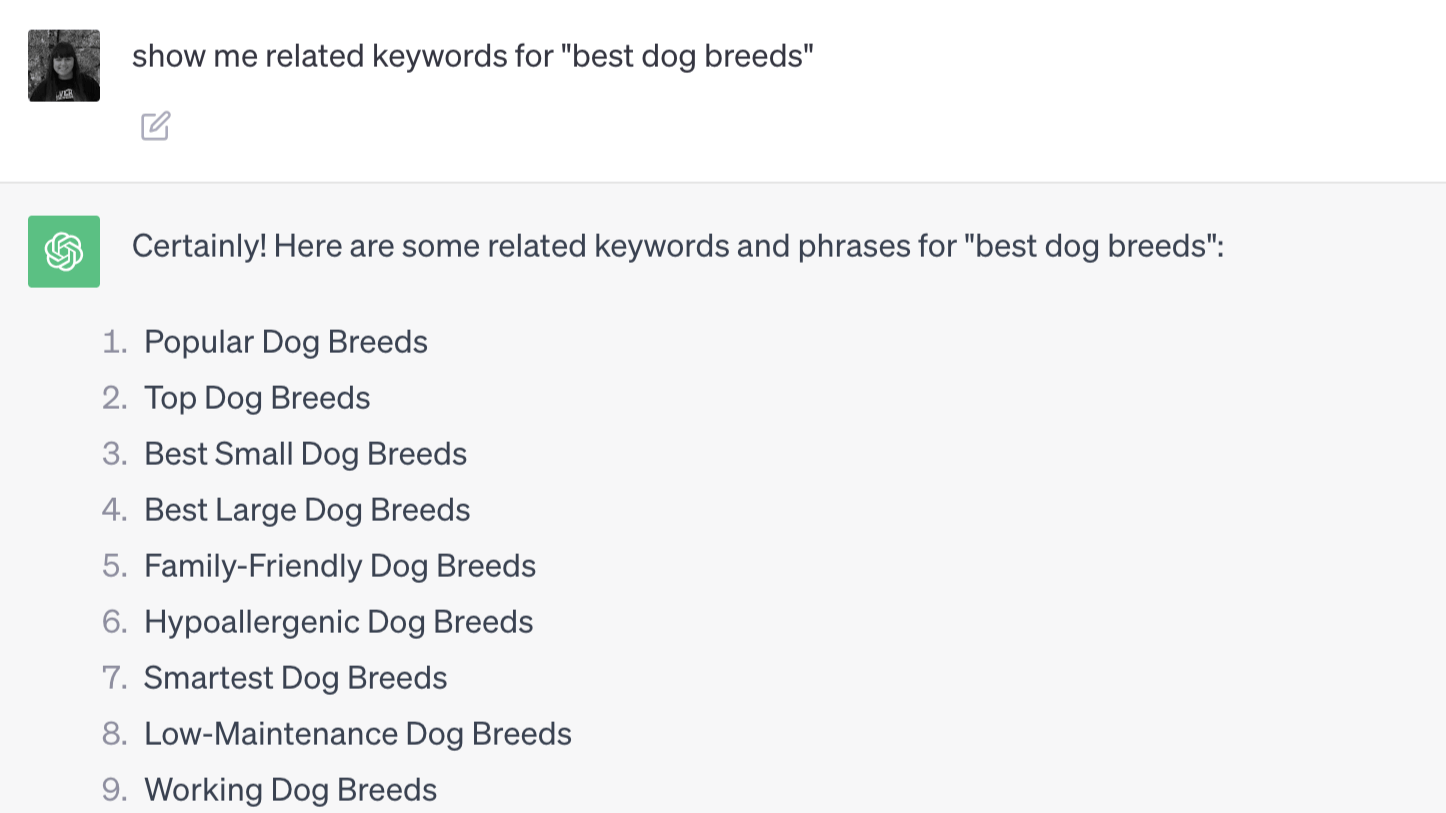 It's a simple and easy way to generate keywords fast so that you can start creating your content
2. Use AI tools for background research
When you create content for your website, you conduct research to find information. It's a time-consuming task to gather all the information you need to write pages.
To help aide in your content creation process, use AI tools to generate background information about a topic.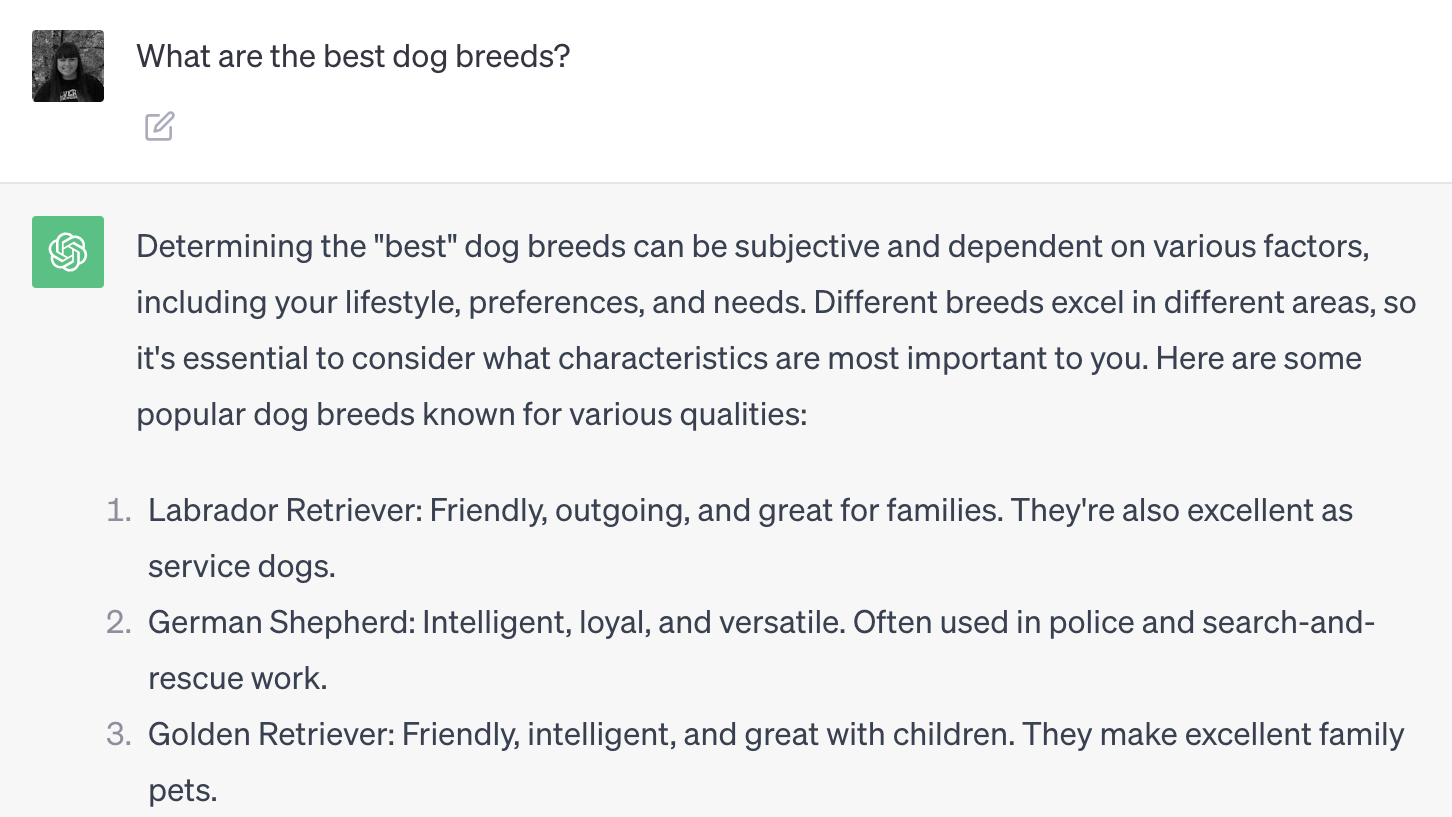 It's a great way for you to save time with getting background information on the topics you write about. However, be careful. As we already noted above, AI tools can sometimes generate inaccurate info, so take what you learn from them with a grain of salt.
3. Use AI tools to create your outline
As we discussed earlier, generative AI tools can be bad if you rely solely on them to create your content. Instead of having these tools generate an entire article, you can instead use them to create an outline for that article.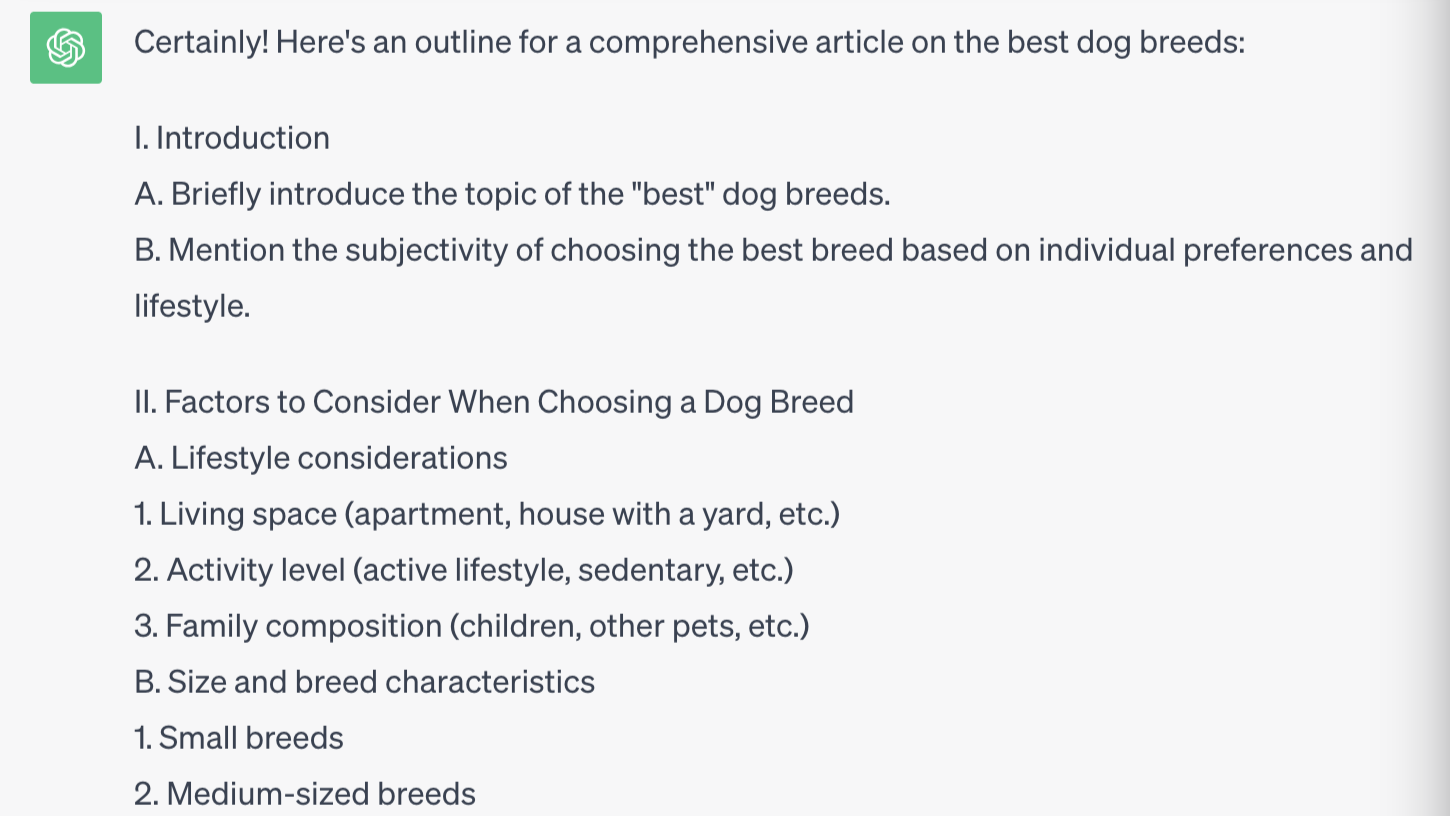 Having these AI tools generate outlines for you will save you the hassle of trying to figure out how to frame your articles. It can also help you figure out what questions to ask your AI tool to get background research.
Level up your content creation
Want to learn more about creating AI content for SEO? Check out our blog to learn more about all things AI in digital marketing!
Need help scaling up your content creation and don't want to take on any SEO risks with AI content creation? Contact us at WebFX, the experts behind seo.com. WebFX has a copy team of 100+ professionals that can help you create quality content that ranks in the search results and drives your business forward.
Learn more about our content marketing services and request a quote to learn more about how we can help you reach your business goals.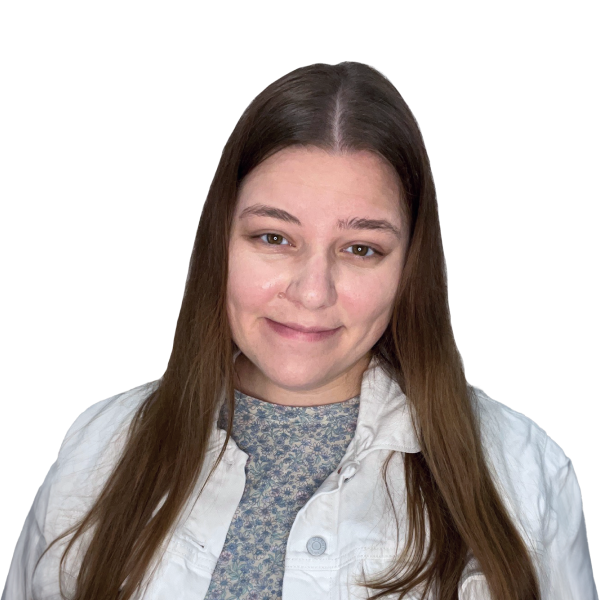 Macy is a marketing writer with over five years of experience creating content for dozens of industries including food and beverage, home services, and education. She also specializes in creating SEO and PPC content. Her work has been featured by Search Engine Journal, HubSpot, Entrepreneur, Clutch, and more. In her free time, Macy enjoys trying new crafts and reading comic books.
What to read next
My Site Isn't Showing Up on Google! Discover 6 Reasons Why Your Site Isn't Ranking
Keep Reading