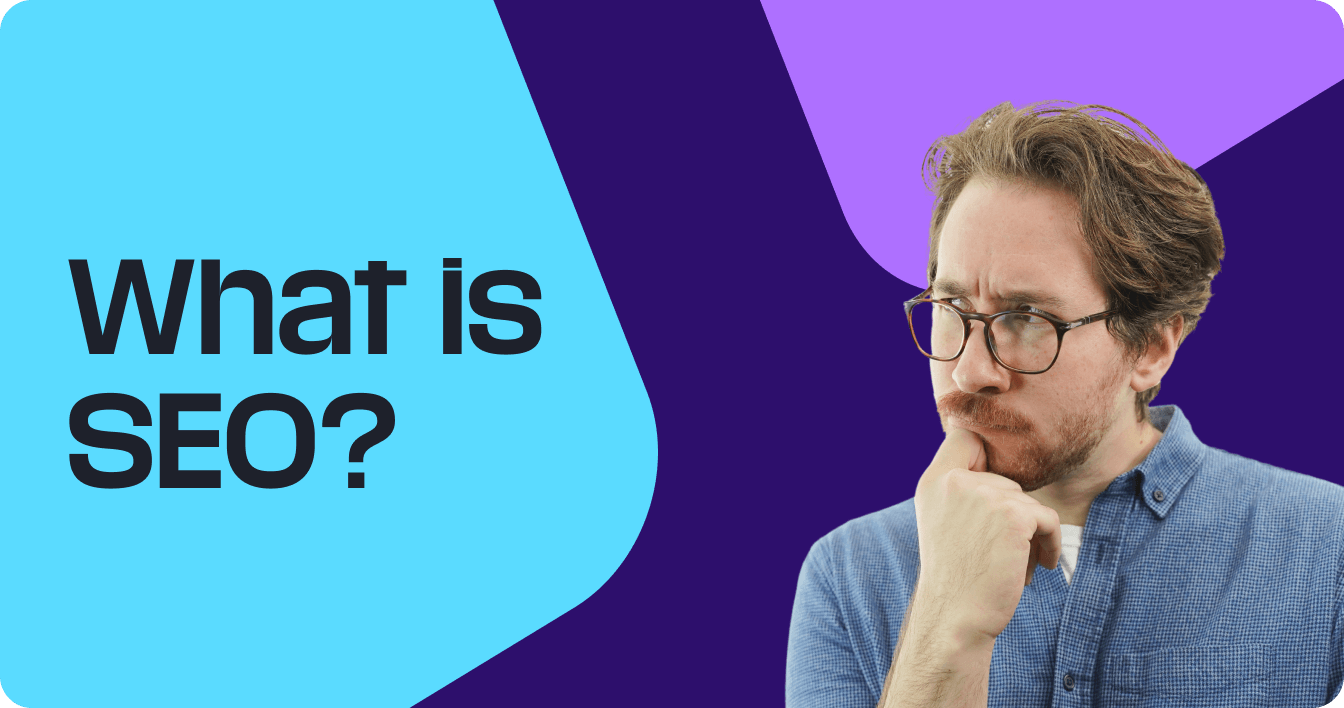 Looking to grow your dental practice with search engine optimization (SEO)? Keep reading because we're exploring SEO for dentists in-depth, from its definition and benefits to its cost and most effective strategies!
What is SEO for dentists?
SEO for dentists is the practice of optimizing a dental website for search engine optimization to improve the site's visibility in relevant organic search results. Dental SEO optimizations include keyword research, content creation, local listing setup, and more.
How does dental SEO work?
How dental SEO works starts with how search engines work:
Crawl: Search engines use web crawlers (also known as spiders) to crawl the Internet.
Index: Crawlers then return what they've crawled for the search engine to index.
Rank: Search engines use their index (like a library) to deliver relevant results to user searches.
Dental search engine optimization overlaps by:
Making optimizations, categorized as on-page, off-page, and technical, to improve your SEO
The optimizations are ongoing and can include strategies like:
Researching keywords (or search queries) relevant to your location
Producing SEO content to target your audience's most common questions
Claiming local listings like Google Business Profile to provide users with more information
Keep reading to learn more about these optimizations (including how to implement them)!
Why is SEO for dentists important?
SEO for dentists is important for a few reasons, including the following:
1. It improves your online visibility
With dental search engine optimization, you can improve your visibility in relevant online search results, like "dentists near me" or "dentist in los angeles." As more users turn to search to find what they need — including medical professionals — it's become critical to build an online presence as a dentist.
2. It Increases your qualified traffic
When you invest in search engine optimization, you'll often focus your dental SEO strategy on attracting qualified traffic because that traffic will most likely contact your practice and become a patient. With keyword targeting in SEO, you can target the phrases your audience is most likely to use in search.
3. It grows your client base
You're looking for more than visibility and traffic with SEO marketing for dentists — you're looking to attract patients and grow your practice. With search engine optimization, you can build a dental SEO strategy that uses keyword targeting, SEO content, and more to turn site visitors into patients.
How much does dental SEO cost?
Dental SEO costs anywhere from $1500 to $5000 per month, $100 to $300 per hour, and $5000 to $30,000 per project on dental search engine optimization on average. How much you spend can depend on several factors, like the size of your dental practice, the scale of your website, and more.
What determines dental SEO pricing?
How much you pay for dental SEO services will depend on factors like:
Ask for a custom quote from a potential service provider for the most accurate pricing.
How to do dental SEO: 5 essential SEO strategies for dentists
Learn how to get started with dental SEO for your practice with the SEO strategies below:
1. Research relevant keywords
Use free and paid keyword research tools like Google Trends, Keywords Everywhere, Ahrefs, and Semrush to discover search queries relevant to your target market and dental practice, which you can then target in your website's content.
With tools like Keywords Everywhere, Ahrefs, and Semrush, you can also evaluate keyword metrics like:
Monthly search volume
Average cost-per-click (CPC)
Competitiveness
Typically, your dental SEO strategy will focus on keywords with higher search volume and lower competitiveness. These are typically long-tail, meaning they contain three to four words and target a more developed search intent.
While you can target short-tail keywords, which are one to two words, they're typically harder to rank at the top of search results for. Plus, these shorter keywords are broader, which can make them less relevant, resulting in lower traffic quality.
2. Produce helpful, unique SEO content
Search engines like Google value helpful content — in Google's case, it's a ranking factor!
Your keyword research will serve as the foundation for your SEO content, as it'll influence your:
While writing your content, offer unique and helpful information based on your experience and expertise. This approach to SEO content helps your writing stand out from the competition and maximize its value to readers.
3. Claim your Google Business Profile listing
Dentists operate through physical, in-person visits, which makes Google Business Profile essential.
A Google Business Profile appears in localized or branded search results and helps people learn a business's phone number, address, and hours. People can also use this listing to read reviews, FAQs, and view photos, services, and more.
Claim your Google Business Profile, and you can share with users:
How to contact you
Where to find you
How you can help
And more
There are other local listings you can claim, too, like Bing Places, to improve your online visibility.
4. Create link acquisition opportunities
A backlink, which describes when one site links to another, is critical in dental search engine optimization. That's why creating link acquisition opportunities is important as a part of your dental SEO strategy.
Dental practices can build these opportunities in a few ways, like through:
Offering tools, like a calculator for dental implants
Producing helpful content, like a user-focused article explaining a new procedure
Sharing original research, like a poll on why people fear the dentist
Brainstorm with your team to compile some ideas for your practice! In some cases, like for an online tool, you'll need the help of a web developer. If you don't have an on-call developer, consider hiring an agency, contractor, or freelancer.
5. Build a user-friendly page experience
Page experience includes several elements. A few examples include:
Readability
Usability
Accessibility
In most cases, you'll need to work with a web designer and web developer to achieve an optimal page experience. If you use a website builder like Squarespace, they'll often include templates pre-optimized for these elements.
However, if you don't use a website builder, consider partnering with an SEO web design agency (SEO.com is one example). Since they have a background in search engine optimization and web design, they can ensure your redesigned site follows critical SEO best practices.
Attract more patients with dental SEO services
SEO for dental practices takes time, whether it's developing your strategy, implementing your tactics, or monitoring your performance. That's where dental SEO services can help! With SEO.com's award-winning SEO solutions, you'll receive a turnkey solution that saves you time while improving your results.
Learn more about how we can help your dental SEO strategy by contacting us today!
---
FAQs about outsourcing dental SEO
Get more information about outsourcing your dental SEO efforts below:
What are dental SEO services?
Dental SEO services are one-time or ongoing services that optimize a dentist's website for search engine optimization. Agencies, consultants, and freelancers provide SEO services for different rates and intervals, like monthly, hourly, or project-based.
What do dental SEO services include?
Typically, dental SEO services include:
On-page optimizations, like keyword research, content creation, title tag writing, and more
Off-page optimizations, like local directory optimizations, link building, and more
Technical optimizations, like page speed optimizations, robots.txt management, and more
Request this information from the SEO service provider for the most accurate deliverables.
Why outsource dental SEO to an agency, consultant, or freelancer?
Practices outside their dental SEO for a few reasons, including the following:
Save time
Optimize internal resources
Fill skill gaps
Improve results
If you notice issues with the above areas, consider outsourcing your dental SEO strategy.
How do I hire a dental SEO service provider?
If you're ready to hire a dental SEO service provider, check out these tips:
Ask for referrals in your professional network
Review ratings and case studies for the top-rated overall or dental SEO companies
Meet with the best providers to ask questions, receive pricing, and more
Check out our in-depth guide on hiring an SEO company for more guidance.
---
FAQs about local SEO for dental practices
Learn the basics of local SEO for dental practices with these FAQs:
What is local SEO for dentists?
Local SEO for dentists is the process of improving a dental practice's online visibility in local search results, which contain countries, cities, states, or the phrase "near me," to help the practice reach more potential patients in their area.
What is the difference between dental SEO and local dental SEO?
The difference between dental SEO and local dental SEO is the types of keywords targeted.
Local SEO focuses on keywords with a local intent, like visiting a nearby restaurant, finding a healthcare practitioner in the area, or planning places to visit on an upcoming trip. In comparison, dental SEO focuses on non-localized keywords, like "how often should you brush your teeth."
Why is local SEO for dentists important?
Local SEO for dentists is important for a few reasons, including the following:
Reach: With local search engine optimization, your practice can reach more people in your area. As more users turn to the web to research where to visit, eat, or go, it's become vital for healthcare providers to have a local search presence. In fact, it's estimated that 30% of all Google mobile searches are location-related.
Relevancy: Search engines aim to deliver the most relevant results, including when people are looking for a dentist. You can reach these users at the right time with local SEO for your dental practice.
Growth: With so many people relying on the web to research their healthcare options, the Internet has become a growth gateway for private practices. You can attract more patients by having a presence in local search results related to your practice's offerings.
While many dentists rely on word-of-mouth to grow their practices, it's becoming impractical for dental providers to make this their sole strategy. Investing in local dental SEO can help people looking for practices like yours find you and become a patient.
How do you do local SEO for dental practices?
Our six favorite strategies for doing local SEO for dental practices include:
1. Claim your Google Business Profile
First, claim your Google Business Profile — check out our walkthrough on how to create a Google Business Profile for getting started.
Your Google Business Profile is critical to local search engine optimization for Google. This profile can appear at the top of localized search results, like "dentist near me," in a carousel called the local SEO 3-pack.
It also provides vital information to searchers, like:
Your address
Your name
Your hours
Your phone number
Your reviews
And more
P.S. Google Business Profile is free, which makes it a fantastic local SEO tool for dentists.
2. Leverage your Google Posts
Once you've claimed and set up your Google Business Profile, start creating Google Posts.
Google Posts appear on your Google Business Profile like a newsfeed so that users can view updates like:
Promotions
Practice-specific news, like welcoming a new dentist to your practice
Upcoming closures, like for a holiday
Industry-specific information, like an upcoming teeth-whitening technology
With Google Posts, you demonstrate your practice is active on Google Business Profile. Plus, you show off your brand too, which can help searchers determine if your dental practice is a good fit for their needs.
3. Grow your local listings
Besides Google Business Profile, there are other local listings you'll want to claim and set up, like:
Bing Places
Yelp
Healthgrades
Angi
Apple Business Connect
In some cases, you can set up these listings by syncing your Google Business Profile.
Dental practices can also invest in local listing management tools, like Moz, to streamline listing management. This kind of software is helpful if your practice operates several brick-and-mortar locations.
4. Sync your NAP information
Your name, address, and phone number are critical to local search engine optimization for dentists. That's why you'll want to sync your NAP information across your local listings and website. If you have differences, you confuse searches and search engines.
5. Manage your online reviews
With your local listings set up, you can start managing your online reviews, which focus on:
Attracting reviews: You can generate reviews for your practice by asking patients to share their reviews online. It's important to mention local listings like Google do not endorse incentivizing reviews because they result in biased reviews.
Responding to reviews: You'll also need to respond to your reviews. While good reviews are often easy to answer, you might have trouble responding to negative ones. Our advice? Acknowledge the reviewer's issue and work to resolve it privately.
For ongoing review management, set aside some time each week to check your reviews.
6. Update your site with localized content
Another dental local search marketing strategy we see success with is localized content.
Localized content is content you create on your website that targets local search terms, like:
"dentist in los angeles"
"pediatric dentist in seattle"
With this strategy, you can help your business rank twice in localized search results through your Google Business Profile and localized content. This repeated exposure can keep your practice top-of-mind for searchers and make a compelling case for choosing your team.
Writers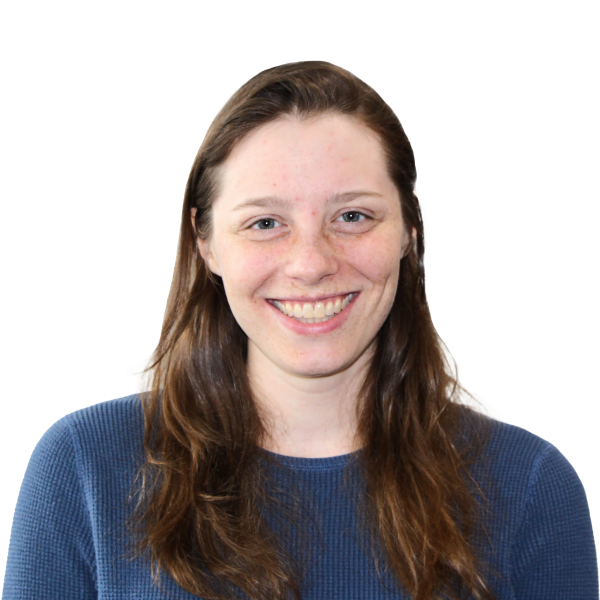 Sarah Berry
SEO Consultant