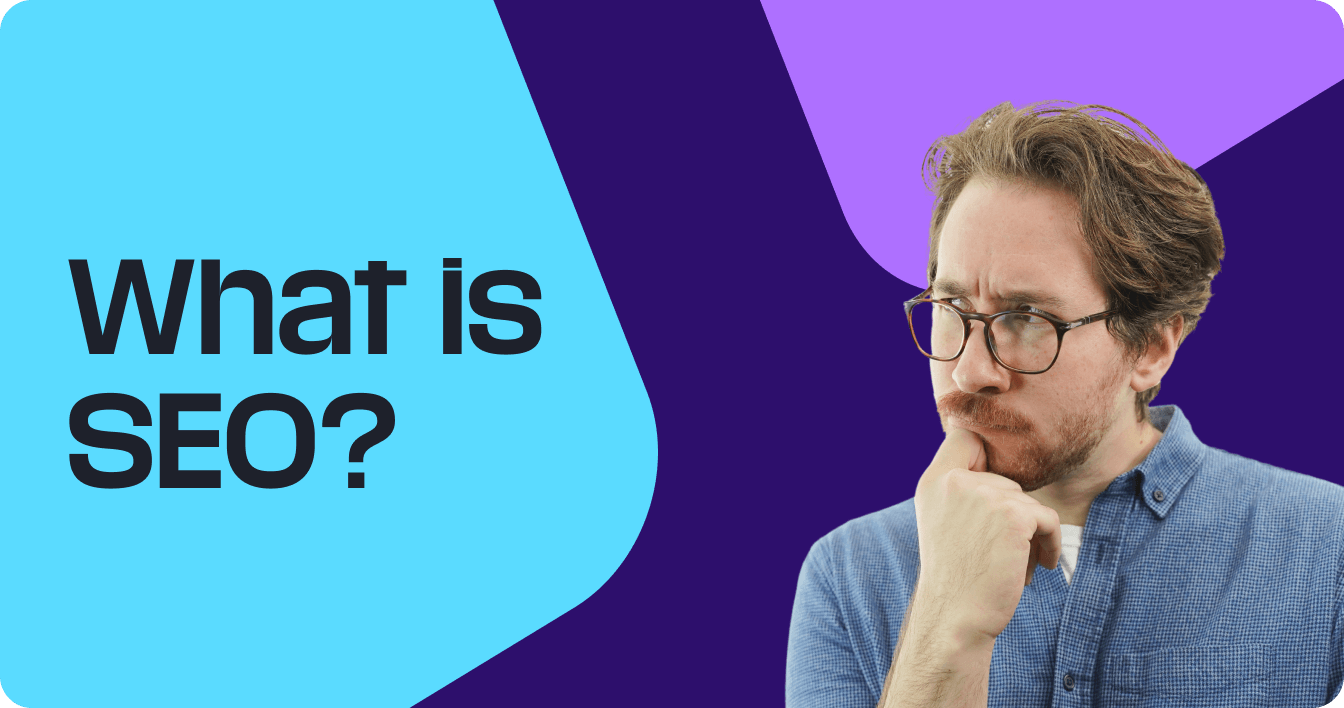 Search engine optimization (SEO) is an essential part of any digital marketing strategy. It's an ongoing process that can help drive valuable organic traffic to your website when regularly optimized and improved.
But how do you determine the success of your SEO campaign, and how do you figure out what elements need improved? You can find the answers to those questions in SEO key performance indicators (KPIs).
Keep reading to learn more about SEO KPIs, including:
What are SEO KPIs?
SEO KPIs are metrics used to evaluate and measure SEO performance. Common SEO KPIs include organic traffic, keyword rankings, organic conversion rates, and more.
Top 5 SEO KPIs you should monitor
If you're not sure where to start with tracking SEO KPIs, we've got you covered. Below are five of the top KPIs you should monitor for SEO that relate to your bottom line:
Keep reading to learn about each KPI in more detail.
1. Organic search traffic
One of the most important SEO metrics to pay attention to when running an SEO campaign is organic search traffic. Organic search traffic refers to the number of people who visit your site after finding it on search results pages.
Organic search traffic is an excellent indicator of how well your SEO efforts perform at attracting users.
Organic search traffic doesn't include all of your website traffic — it excludes site visitors like those who came after clicking a link on another site or clicked on an ad from social media. Because of this, organic search traffic is an excellent indicator of how well your SEO efforts attract users from non-paid methods or channels.
2. Organic click-through rate (CTR)
Organic CTR measures how many people click on your content in search results. More specifically, organic CTR is the total number of clicks you earn relative to your search visibility.
Like organic search traffic, organic CTR gives businesses a better look at how their website performs on search engines in terms of how many users see the site versus actually clicking on it.
3. Bounce rate
Another important SEO KPI to look at is bounce rate. Bounce rate measures the number of users who leave your site immediately after arriving.
Unlike organic search traffic and CTR, bounce rate is a metric you want to stay low.
For example, if 10 people click on your site and six click away immediately, you'd have a bounce rate of 60%. That could mean 60% of people aren't finding what they're looking for on your website and heading back to the search results to find another site.
Bounce rates are a great way to identify weak pages on your website and optimize them to better attract site visitors. Similarly, they're also a great way to help identify page elements that grab users' attention and keep them on your page.
4. Conversion rate
Even more important than traffic and click rates are conversion rates. Your conversion rate is the number of users who complete a specific action on your site, like making a purchase, signing up for newsletters, or another activity that benefits your business.
Conversion rates are a major SEO KPI to pay attention to as they reflect your website's ability to move users through your sales funnel.
Conversion rates are a major SEO KPI to pay attention to as they reflect your website's ability to move users through your sales funnel. This SEO metric also helps businesses identify top-performing pages on their site and use insights from those pages to further improve other pages that may not be performing as well as they could.
5. Site exit points
Site exit points, or exit pages, are self-explanatory — they refer to the last page a user viewed before leaving your site. Site exit points are important SEO KPIs to track because they offer insight into where and why users left your site.
For example, suppose many users leave your site from order or purchase confirmation pages. In that case, you can infer that users are landing on your site and finding exactly what they need, going as far as making a purchase.
On the other hand, say many users leave your site from product pages. This could indicate that your site (or that particular page) isn't doing enough to engage users and get them to take the next step toward converting.
How to track KPIs for SEO
One of the best ways to track KPIs for SEO is through SEO analytics and SEO dashboard tools. SEO analytics is the process of regularly gathering and analyzing SEO data (like the KPIs we listed above) to better understand your website's SEO performance.
SEO dashboards gather data about your website's organic performance and visualize the data through charts, graphs, and tables.
Because analytics can be a lot to juggle when also running a business, investing in SEO dashboards like Google Search Console and GA4 to track your SEO KPIs more efficiently can be a huge help. SEO dashboards gather data about your website's organic performance and visualize the data through charts, graphs, and tables.
Looking to start tracking your SEO KPIs? Check out some of the top SEO dashboards you can start using today to make SEO analytics easier:
Google Analytics 4 (GA4)
Google Search Console
Ahrefs
Semrush
FAQs about SEO KPIs
Learn more about SEO KPIs with these FAQs:
Why are SEO KPIs important?
The importance of SEO KPIs can't be understated. SEO KPIs are windows into the inner workings of your SEO strategy. But when monitoring SEO metrics, it's crucial to look at more than one KPI.
One window can only offer so much insight, but when you have multiple windows, you gain a comprehensive view of the results of your SEO strategy. Looking at various KPIs helps you fully understand the results of each one. One KPI can provide context for the results of another and vice versa.
When monitoring your SEO KPIs, don't limit your view to one window — keep track of all the KPIs that offer valuable insight into your SEO strategy.
What are vanity metrics vs. bottom-line metrics?
When discussing KPIs, the terms "vanity" and "bottom-line" metrics are often used. Vanity and bottom-line metrics refer to two different types of metrics. One can be incredibly helpful, while the other… not so much.
Vanity metrics
Vanity metrics are metrics that make a website look good, but don't actually offer any insight into the health of a website or business. In terms of SEO, vanity metrics provide little to no insight into how your SEO strategy is performing and don't help inform you about future strategies.
Bottom-line metrics
Bottom-line metrics are the complete opposite of vanity metrics. Bottom-line metrics offer valuable insight into the performance of your SEO strategy that can help inform your decisions for future strategies.
Along with giving you a closer look at how your campaign is faring, bottom-line metrics can help you learn more about your audience and how they interact with your business online.
Accelerate your SEO KPI performance
Another surefire way to accurately measure and monitor SEO KPIs is by partnering with an established SEO agency. SEO agencies live and breathe SEO, making them an excellent asset when optimizing your website for search engines.
SEO.com, for example, is a full-service agency with professional SEO strategists and leading SEO technology to help you optimize your site through custom on-page and off-page SEO tactics that suit your business's unique SEO goals.
See how SEO.com can help you accelerate your website's online visibility with professional SEO services by contacting us online today!
Writers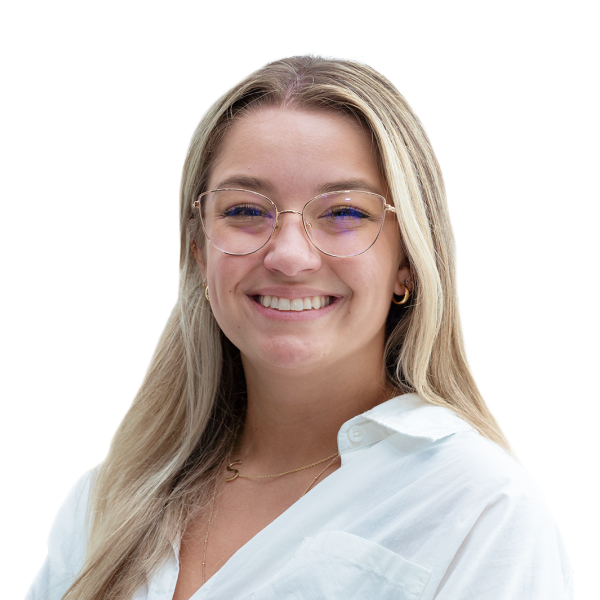 Savannah Swanson
Digital & Social Trends Writer