Conversion Rate Optimization


Services for Accelerating Sales

Capture the sales your business is missing with conversion rate optimization services. Whether you want to improve online sales, leads, or email sign-ups, our award-winning conversion optimization services will deliver the results your company demands. Learn more about our customizable plans below or contact us today to start building yours!
What you can expect
With our conversion rate optimization services, you'll receive a turnkey solution to CRO:
Comprehensive initial CRO audit
Custom conversion rate optimization calendar
User research, A/B testing, and personalization capabilities
Dedicated team of CRO experts to plan, test, and implement
In house design and development team for custom projects
Let's Drive Results
Together
Enter your website to receive your custom proposal and pricing.
Case Study: Driving 131% more leads
Hydroworx, a leading manufacturer of hydrotherapy equipment, took advantage of the full-service partnership we offer by leveraging our SEO services, plus PPC, social media, and web design capabilities to grow their business.
Since partnering together, Hydroworx has seen:
131%
Increase in SEO Contact Forms
236%
Increase in SEO Traffic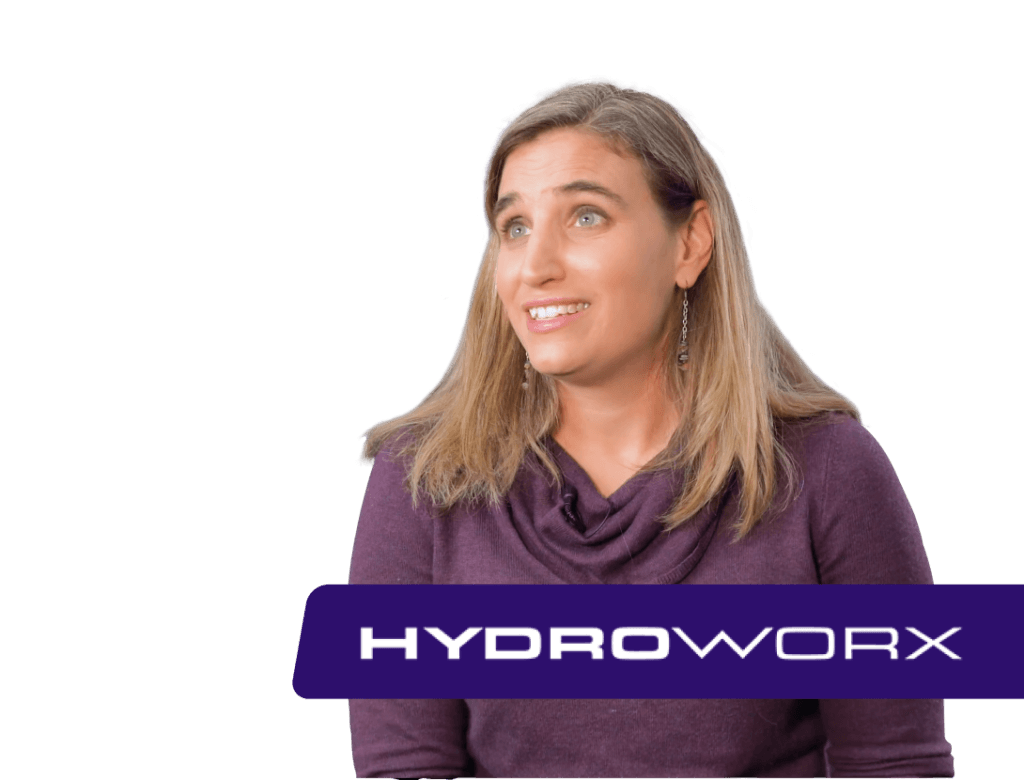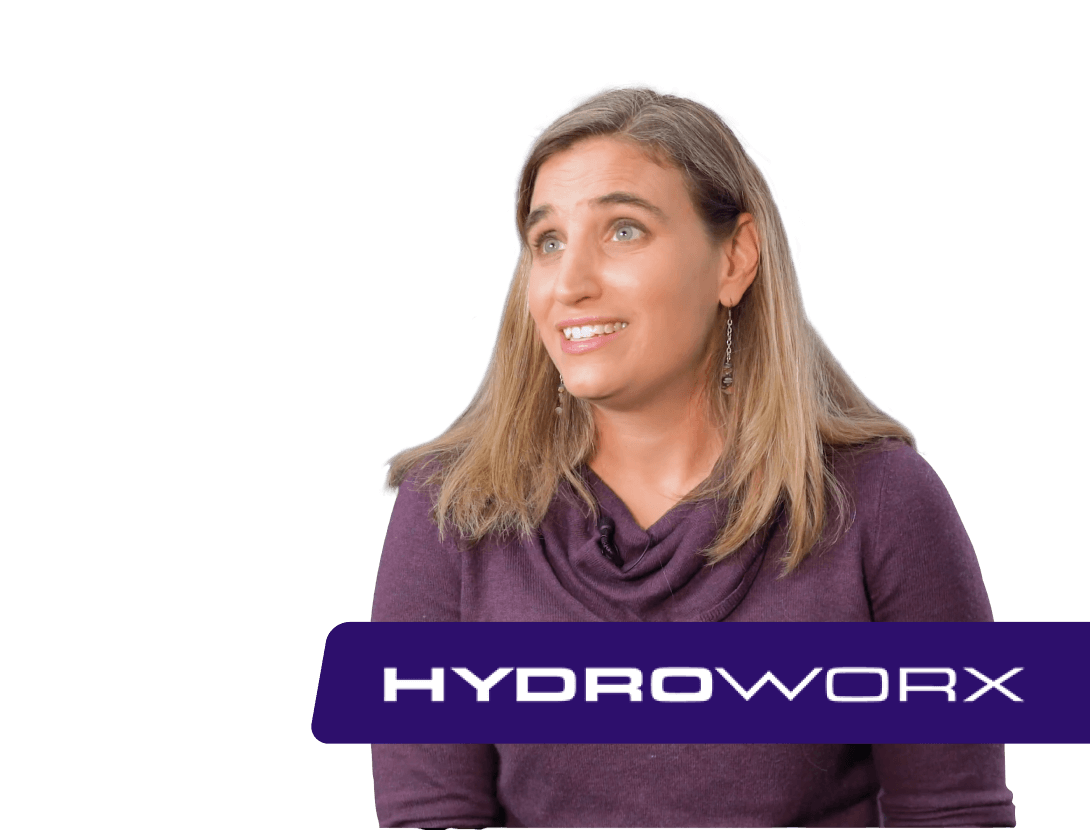 FAQs about CRO services
What do your conversion rate optimization services include?

With our conversion rate optimization services, you'll receive a turnkey solution to CRO:

Dedicated account manager

Meet your dedicated account manager, who will serve as your go-to point of contact (POC). With this step, partnering with an agency like ours to manage your CRO efforts is hassle-free. You have a go-to contact for questions, feedback, ideas, and more vs. nameless phone numbers and support emails.

Industry-specific CRO specialist

Your dedicated conversion rate optimization (CRO) specialist will bring the perfect blend of experience to your campaign with CRO experience and industry experience. With our expansive team and client base, we can provide you with a dedicated expert in CRO and your industry.

Full digital marketing team

Besides your dedicated CRO specialist, you'll also receive access to a whole digital marketing team of:

Digital marketers
Web designers
Web developers
Professional copywriters
Analytics specialists
And more

As a full-service conversion rate optimization agency, we can provide your business with on-demand access to subject matter experts across digital marketing, from social media to web development. In CRO, this allows our team to move fast in developing, implementing, and measuring experiments.

CRO audit

With your digital marketing and CRO team built, we'll proceed with auditing your website for conversion, usability, and user experience opportunities. If you've maintained an in-house CRO program, we'll also meet to discuss your process, past experiences, platforms, and results.

As a part of their audit, your SEO.com team will compile:

Strengths
Weaknesses
Opportunities

They'll also score these areas to prioritize where to focus first on your site, like fixing a high-impact priority usability issue on your contact form before launching an A/B test on your homepage. Of course, they'll share their findings and scores with you and your team.

CRO strategy

As a part of our conversion rate services, we'll develop a recommended CRO strategy based on your:

Industry
CRO goals
Business objectives
Target market
CRO technology
And more

In addition to your strategy, we'll also provide a timeline for implementing this strategy (and achieving your goals), which you can share with internal stakeholders and keep on hand when evaluating the company's overall monthly, quarterly, and annual marketing performance.

CRO testing

With our conversion rate optimization services, we include the following test types:

Redirect tests
A/B tests
Multivariate tests
Personalization tests

The result? You get a full-service solution for conversion rate optimization.

CRO testing assets

Assets are one of the most challenging parts of CRO testing. Whether you're looking to design a new landing page, launch a new form, or tweak existing copy, you'll often encounter several hurdles in development, testing, and implementing these assets.

That's why our conversion rate services create, launch, and manage your CRO assets for you.

With our in-house team of designers, developers, and analytics specialists, we can build what you need without the hassle of hiring a freelancer or working internally to get your in-house team to work on the project.

This setup allows you to move faster and test sooner.

CRO test management

As a part of our CRO website optimization services, we'll also manage your CRO tests by:

Setting up tests
Checking tests
Ending tests
Implementing test results

With this hands-on approach, you can focus your time on the internal projects that need your attention and let our digital marketing and CRO experts handle the rest — which is part of the value of outsourcing your CRO efforts!

Regular reporting

Tracking and monitoring your conversion rate optimization efforts is easy with our conversion optimization services. That's because we provide regular reporting so you can see our efforts (and their impact) on demand.

Your dedicated account manager will meet with you to review your report so you can:

Ask questions
Share ideas
Provide feedback
And more

If you want, you can also invite other stakeholders to the meetup to streamline communication.

Why choose your conversion rate optimization services?

Companies frequently choose our conversion rate optimization services for the following reasons:

Customized strategies
Experienced team
Full-service solution
Transparent reporting
Regular communication
Consistent results
And more

Learn more about why clients love partnering with us by contacting us today!

What are conversion rate optimization services?

Conversion rate optimization services improve a website's conversion rate, like for sales, leads, or sign-ups. Agencies, consultants, and freelancers provide these services. Most conversion optimization services will include A/B, multivariate, and personalization testing.

How much do conversion rate optimization services cost?

Prices for conversion rate optimization services vary and depend on the service frequency, service provider, and test needs. We recommend requesting a custom quote from the service provider for the most accurate CRO pricing.

What metrics can conversion optimization services improve?

Conversion rate optimization services can improve multiple metrics, such as:

Sales
Leads
Micro-conversions, like email sign-ups, resource downloads, and more
Time on page
Bounce rate
And more

Typically, conversion optimization services will focus on improving sales, leads, and micro-conversions.

When should I outsource my conversion rate optimization?

When you outsource your conversion rate optimization efforts will depend heavily on your business.

In our experience, we've seen most companies look for CRO help when they're struggling with:

Skill gaps
Scaling
Time
Results

In these instances, conversion rate optimization agencies can help by providing the skills, resources, and times these businesses need to maintain an active and successful CRO program. If the above reminds you of your organization, it might be time to outsource your CRO.
Maximize your website to drive more revenue
CRO is the perfect complement to any inbound marketing strategy, like SEO. Our proven, objective approach helps businesses understand their audience, test changes based on real user feedback, and maximize the user experience across channels and devices.
If you're looking to incrementally maximize your site to grow your revenue from digital marketing, request a quote from our team today!
Let's Drive Results
Together
$3 billion+
revenue driven for clients