Social Media Marketing Services

That Grow Your Brand
Put social media networks like Facebook, Instagram, and LinkedIn to work for your business with our customizable social media marketing services. Learn what our services include (and why we're a favorite social media marketing company) below, or contact us directly!
What you can expect
Expand your reach, increase your online presence, and build audience relationships that turn into sales and brand loyalty with custom social media marketing services that include:
Award-winning team of social media marketing specialists
Personalized social media marketing strategy
Industry-specific account manager
Custom social media content, posts, and designs
Unique strategies across multiple social media platforms
Targeted and custom-designed social media ads
Regular communication and results reporting
Let's Drive Results
Together
Enter your website to receive your custom social media marketing proposal and pricing.
Case Study: Earning 131% more leads with SEO services
Hydroworx, a leading manufacturer of hydrotherapy equipment, took advantage of the full-service partnership we offer by leveraging our SEO services, plus PPC, social media, and web design capabilities to grow their business.
Since partnering together, Hydroworx has seen:
131%
Increase in SEO Contact Forms
236%
Increase in SEO Traffic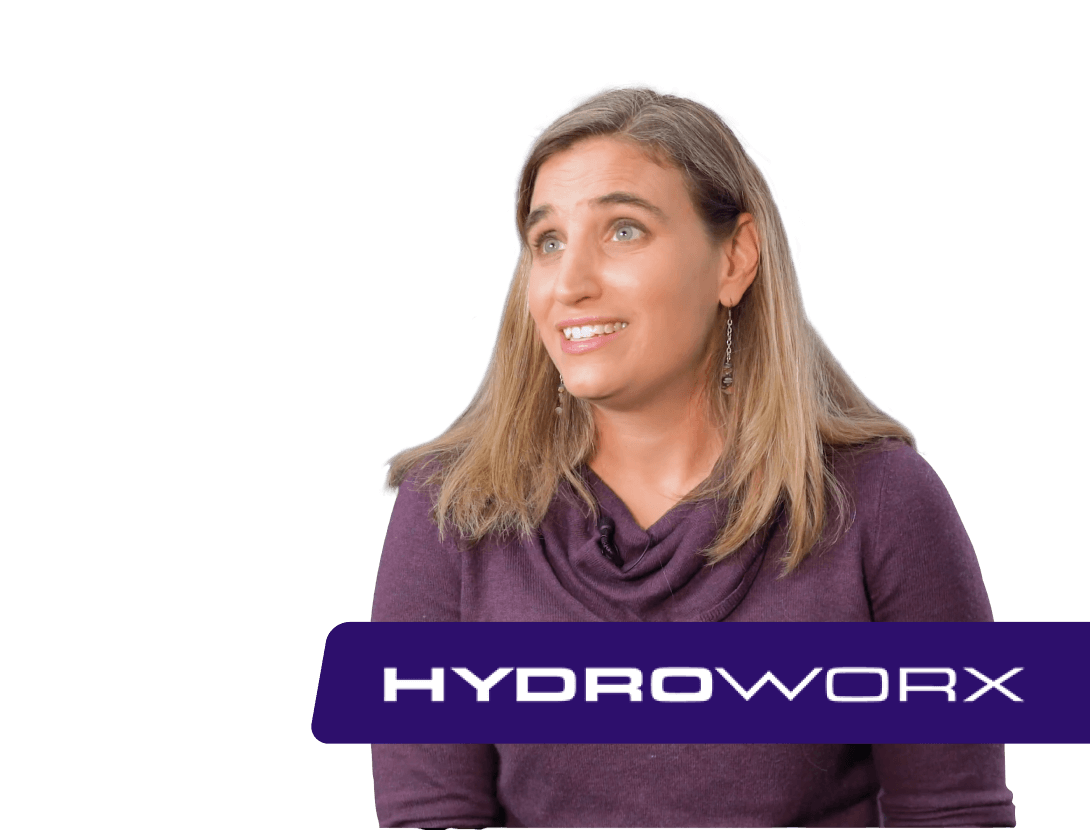 FAQs about social media marketing services
What do your social media marketing services include?

As a part of our social media marketing services, you'll receive the following:

Social media team

You'll receive a complete social media team with knowledge in the following areas:

Social media marketing
Social media advertising
Customer support
Reporting

If needed, you can also access our experts in other digital marketing strategies like:

Digital marketing
Paid advertising
Content marketing
And more

Social media networks

With our team, you can market your business on multiple social media platforms, including:

Facebook
Twitter
Instagram
LinkedIn

Pick and choose the ones you want to focus on, and our team will help you use social media platforms like LinkedIn effectively!

Strategy

Got a social media strategy? If you do, our team will work alongside you to achieve your goals. We'll also review your strategy and provide feedback if we spot opportunities for improving your approach.

If you don't have a pre-existing strategy or prefer a brand-new one, we'll collaborate to create one. Here, we'll take the time to understand your business's goals, workflow, industry, competitors, and more to create an effective strategy.

Your strategy doesn't end there, though.

As your partner for social media marketing, we'll provide actionable recommendations on how to improve your strategy each year (or sooner if needed) to adapt to changes in the market, social media algorithms, and more.

Social media posts

Don't worry about brainstorming, writing, designing, or publishing social media posts with our social media management services. As your agency, we'll handle this process with our dedicated experts in social media, copy, and design.

If you prefer an active role in social media posting, we invite you to join!

Whether you want to have an active role in certain stages, like generating ideas, or throughout the process, we can meet your unique needs. And don't worry, you'll proof all social media content before publishing.

Social media advertising

From our experience, we've found clients find the most success with social media marketing when they also advertise. Due to social media algorithms, it's become a vital strategy for businesses that want to grow their social media reach.

That's why our social media marketing services include boosted posts, a type of social media ad.

If you're not familiar with advertising on social media, no worries. Alongside your account manager, you'll get a seasoned social media advertiser to set up, monitor, and evaluate your paid social media ads to maximize your success.

Reporting

Regular reporting makes it easy to check and share your social media performance.

Based on your provided goals and priorities, your social media team will create a custom report for your business. If you're unsure what to measure, we'll provide recommendations based on your strategy and goals.

Your account manager will also review your report in a recurring meeting, so you can ask questions, brainstorm, and more.

Why use your social media marketing company?

Businesses have chosen our social media marketing company for several reasons, including:

Experience
Customer service
Custom solutions
Performance

If you're curious to learn more about our client experiences, contact us today for client referrals.

What are social media management services?

Social media management services are professional services for managing your business's presence on social media networks like Facebook, Twitter, Instagram, and LinkedIn. Typically, these services occur on an ongoing basis with the aim of increasing a brand's visibility, followers, and engagement.

How much do social media management services cost?

Social media management services cost between $500 to $5000 per month. How much you pay for social media management services will depend on the provider, the scope of work, and the number of networks. Request a quote for the most accurate pricing.

How long do social media management services take to work?

How long social media management services take to work depends on what you define as success. For example, if you're looking to improve followers, you could see results in a month, but if you're looking to increase sales, you might not see results for several months.

When should I use social media management services?

In our experience, we've found most businesses benefit from social media management services when:

They're looking to save time
They're looking to alleviate skill gaps
They're looking to improve results

So, if you're noticing a shift in time, results, or experience, consider the impact a social media marketing agency could make on your team and business.

Why use social media management services?

Social media management services have several benefits, including:

Save time: Having someone else manage your social media will save you an immense amount of time. For example, you'll no longer need to brainstorm, create, and publish posts. Instead, you'll have the freedom to work on other projects.
Optimize resources: Outsourcing social media management optimizes your resources, too. You can put your time and budget towards other areas by leveraging your service provider's resources, like dedicated social media tools.
Get expert advice: A trusted social media marketing company can also be a great resource for your team. With dedicated social media experts, they can provide strategy recommendations and advice during tougher times, like handling a negative review.

These are just some of the most commonly cited benefits of outsourcing social media management.
Improve your brand's reach with our social media marketing agency
From Facebook to LinkedIn to Instagram, we've helped companies use a variety of social media platforms to build visibility, awareness, and reach. If you're looking to do the same with social media, contact our award-winning team today to learn how we can help!
Let's Drive Results
Together
$3 billion+
revenue driven for clients