Click-Worthy


Email Management Services

Keeping your business top-of-mind with leads and customers is crucial to success. With strategic email campaigns, you can maintain a constant, welcome presence in subscribers' inboxes. WebFX offers custom email management services complete with content and design, so you can launch personalized email campaigns that drive conversions.
What you can expect
Nurture leads, close more deals, and build brand loyalty with top-tier email marketing management services that give you access to:
A personalized email marketing strategy
Custom email content and design
Dedicated email marketing expert team
An industry-specific account manager
Our in-house marketing automation suite
Strategic email testing and optimization
Transparent reporting for engagement, conversions, revenue, ROI, and more
Let's Drive Results
Together
Enter your website to receive your custom email marketing proposal and pricing.
Case Study: Earning 131% more leads with SEO services
Hydroworx, a leading manufacturer of hydrotherapy equipment, took advantage of the full-service partnership we offer by leveraging our SEO services, plus PPC, social media, and web design capabilities to grow their business.
Since partnering together, Hydroworx has seen:
131%
Increase in SEO Contact Forms
236%
Increase in SEO Traffic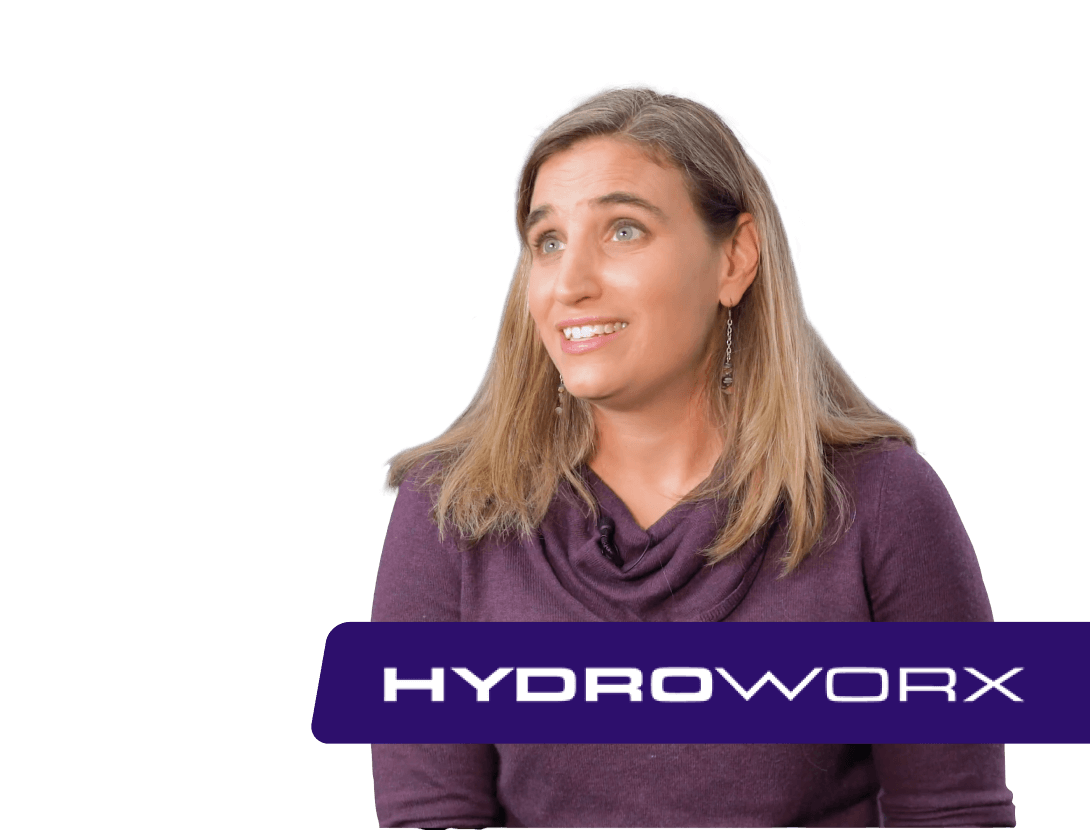 FAQs about email management services
What do you get with our email marketing services?

A lot goes into managing an email marketing campaign. From content planning to evaluating results, you've got a lot on your plate — especially when you're running a business at the same time. SEO.com's email marketing management services include more than cookie-cutter email creation.

At SEO.com, our email management services come with:

Custom content

When you partner with SEO.com for email management services, you can enlist the help of our professional copywriting experts to create email content for you. Instead of worrying about writing up each newsletter, our copywriters will develop custom content that fits your distinct brand voice and speaks to your audience. We'll do the heavy lifting — all you have to do is start watching those conversions roll in.

Email testing

You want your emails to have the highest open and engagement rate possible, and we do too. That's why our email management services include email testing and subject line split testing. Before we send content to your subscriber list, we test your emails to ensure the content layout, subject lines, and everything in between and in your recipients' inboxes and immediately catch their attention. This way, you can send emails confidently, knowing you're engaging subscribers and encouraging conversions.

Landing page creation 

Your subscribers need somewhere to go when they engage with a button or link in your emails. At SEO.com, we'll create and implement landing pages so you don't have to. Whether you want to feature a specific product, service, or contact page, we pay attention to details and work with you to develop custom landing pages that convert your email recipients.

Email layout design

Once someone opens your emails, they should be met with content that's visually appealing and begs attention. No more walls of endless text or wonky photos that disrupt content — at SEO.com, we help you design email layouts that engage your audience and encourage them to act. Whether you want your email to look sleek and professional or want something out of the box and creative, we'll help you develop an email layout that leaves a lasting impression on your audience.

Campaign management

It wouldn't be an email management service without top-notch campaign management from our email marketing specialists. When you choose SEO.com's email management services, you get free online campaign project management. This way, you can continue running your business and connecting with fresh leads while our marketers manage your email campaigns. Still want to have a hand on the wheel? We also offer partial campaign management so you can still be in the thick of it, but have a little extra help from us!

Regular campaign reporting

You deserve to stay in the know about how your email campaigns are performing. Email management services from SEO.com include in-depth monthly lead generation reports to give you a detailed look at what's working for your campaigns. Specifically, our lead generation reports outline the elements of your campaigns that drive significant leads to your business and offer insights on optimizing your campaigns for continued success.

Why choose SEO.com for email management and marketing services?

You might be thinking, "They're called SEO.com. Why should I partner with them for email?" We're glad you asked. We're not just any SEO agency. We're a full-service digital marketing agency with a lot to offer. Take a look at why other businesses choose us for digital marketing services like email management.

Insights from industry experts

SEO.com's team is multi-talented, with experts across all aspects of digital marketing. From SEO to email marketing, our team members bring various skills to the table, along with over 25 years of experience in driving client results. Your dedicated account manager will be by your side to help you, and you'll have a team of email marketing specialists right behind you.

Transparent pricing

When trusting an outside agency with marketing services of any kind, you should know precisely what you're getting and how much you're getting it for. At SEO.com, our email marketing service prices are transparent so that you can plan your budget accordingly. Just like our detailed reporting included in our email marketing services, we're up-front about what you're paying for and what you're getting.

Custom email marketing campaigns

Our email marketing experts don't just work with you to understand the audience you're trying to reach — they work to understand your company as a whole. From your goals to your industry and market, we dive into what makes you stand out from competitors and craft email marketing campaigns that capture your unique brand voice and tone. 

Data-driven strategies

Great marketing strategies are built on data and reliable research. At SEO.com we harness the power of leading marketing technology to understand audience behavior and use those findings to create email campaigns that speak directly to your audience. Along with analyzing customer data, we split test email content before launch to ensure content performs as best as possible.

What are email management services?

Email management services are professional services supplied by an agency that help you manage your email marketing strategy.

At SEO.com, our services include creating your email content, design, and landing pages, as well as continuously monitoring your email performance data to optimize your strategy for the best possible results.

How much do email marketing management services cost?

On average, businesses typically spend anywhere between $300 – $1,200 per month on email management from an agency.

How much you can pay can depend on several factors, like the size of your business and the number of emails you want to send.
Maximize your email strategy today
Ready to start maximizing your email marketing campaigns? WebFX is your go-to partner. With an entire team of dedicated email marketing experts to help you craft campaigns, speak to your audience and regular campaign reporting for continued optimization, WebFX can help you drive results.
Request a custom strategy from WebFX today to learn more!
Let's Drive Results
Together
$3 billion+
revenue driven for clients