Search engine optimization (SEO) is only as effective as your strategy. If you want to get the most leads and revenue from your approach, having all the tips to improve SEO can give you a competitive edge.
This page will cover how to improve SEO with the following 12 strategies:
Keep reading to learn ways to improve SEO that work!
1. Rework existing content with SEO updates
When improving SEO, you should look at what you already have and decide how you can go from there. The best way to do this is with your SEO content. If you already have content that's not ranking well, you can rework it to help improve its results.
Some ways to re-optimize your content include the following:
Removing broken or outdated links
Adding new statistics
Updating the publishing date
Including new information that other companies target
Improving your keyword integration
2. Add new images and videos to your pages
Adding images and videos to your pages can boost your SEO and give you a better chance at ranking. If you have any outdated, slow, or blurry images on your site, replacing them is a must for helping your cause.
Images and videos can fit all kinds of places. If you have product listings, be sure to include solid images of your inventory: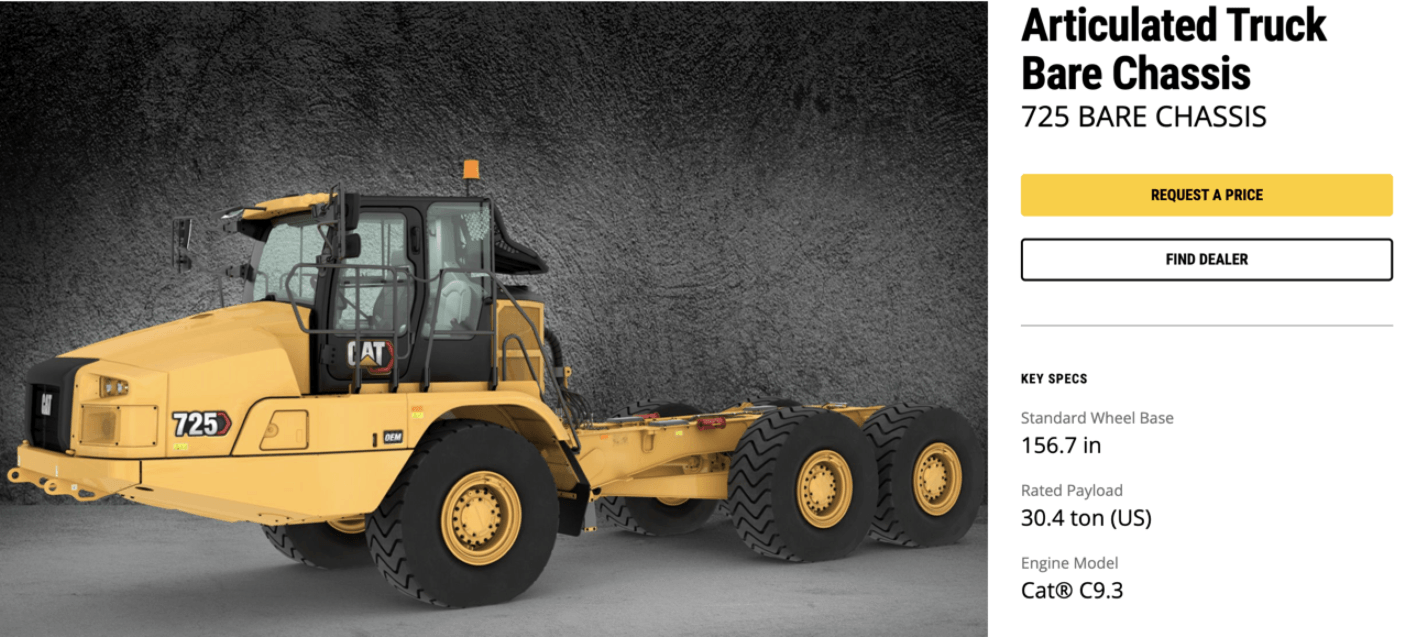 You can also use images with buttons or to break up text in a blog post.
Just follow these best practices when using them:
Compress your images so they load faster
Embed your videos to keep users on the page
Use white space to avoid crowded pages
Only add images when they serve a clear purpose
3. Create new content for long-tail keywords
Long-tail keywords are longer phrases that are more specific to your subject. If you want to improve SEO, you should focus on these keywords as well as your target ones.
For example, let's say you own a cookie business, and you write an article on chocolate chip cookies. Your target keyword could be "chocolate chip cookies," but your long-tail keywords could be something like "chocolate chip cookie ingredients" or "basic chocolate chip cookie recipe."
Targeting these keywords helps you tell Google in more detail what your page is about and push it towards more users. These keywords also have less competition, meaning your chances for ranking for them goes up.
4. Optimize for mobile users
Mobile friendliness affects your SEO. If you have a website that isn't optimized for mobile, you could get penalized and lose rankings over time. Making sure your website loads on mobile devices will help users access it and improve your rankings.
Using a responsive design means that your site will render — or load — to fit the device that it's being viewed on. That way, no matter who views your site, they will have a seamless experience that works with their device.
You can use Google Search Console's Mobile-Friendly Test to see how your site's mobile version looks.
5. Research your target audience
How can you create content if you don't know who will read it?
Researching your target audience is one of the most straightforward ways to improve SEO. By understanding the people who will read and interact with your content, you can make your content better and more targeted.
Creating buyer personas can help you imagine the end user reading your work and help you think of their needs. Your buyer personas should consider the following information:
Age
Gender
Occupation
Income
Education level
Location
And more
6. Look to Google for new updates
Google consistently updates their algorithm and approach. If you haven't been keeping up with the changes, you could be targeting methods that are no longer effective, hurting your SEO. For example, keyword stuffing used to be the best way to rank, but now it's a huge red flag.
You can keep up with Google's updates by checking out the Google Search Status Dashboard and reading other popular search-related sources, like SEO.com!
7. Incorporate new channels
SEO works well with other digital marketing channels and vice versa. If you want to see more results from your SEO campaign, consider launching other marketing channels for well-rounded growth.
You can use social media to create a profile and bring people back to your website: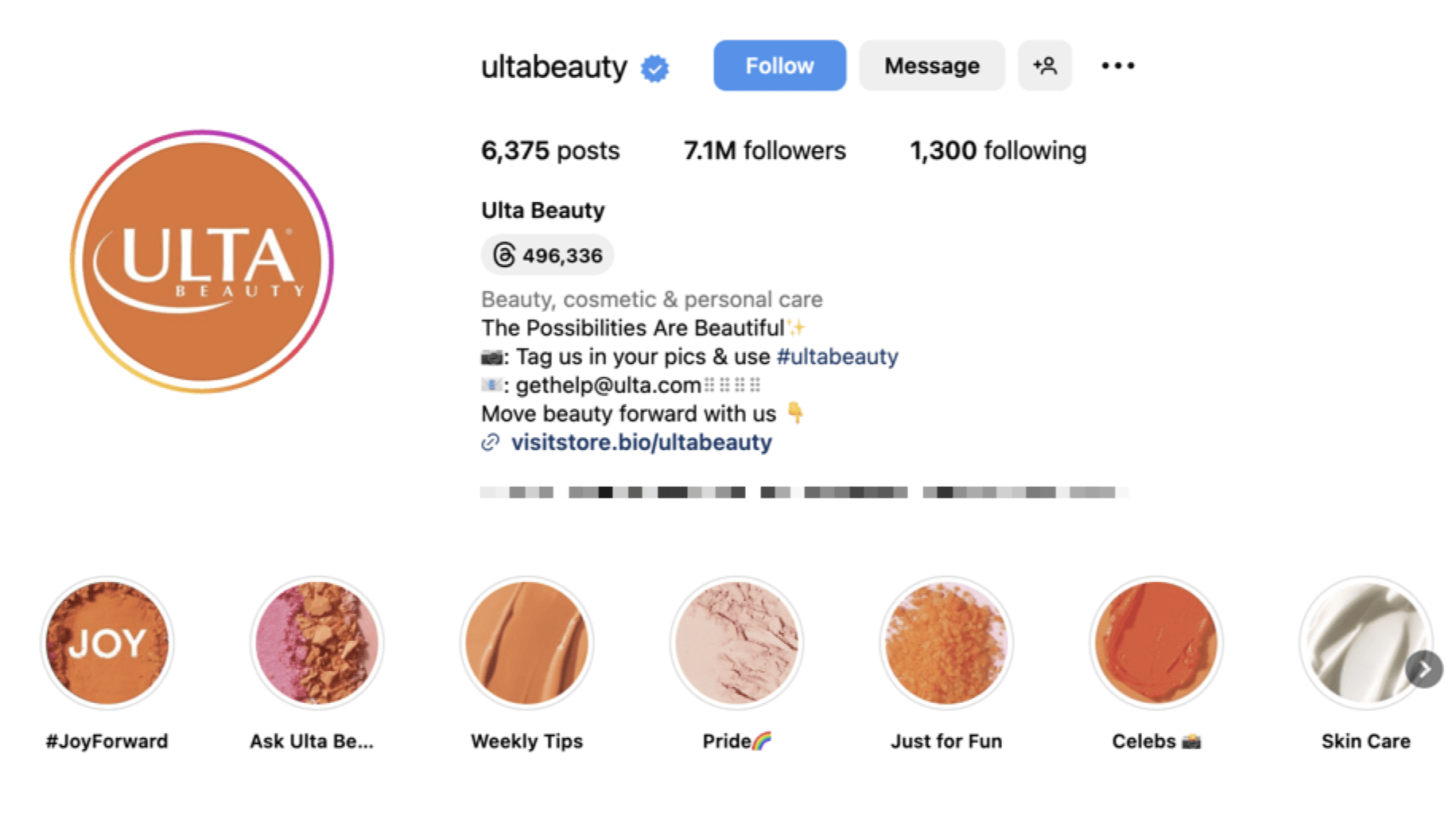 You can also run a PPC campaign to help get more traffic all around: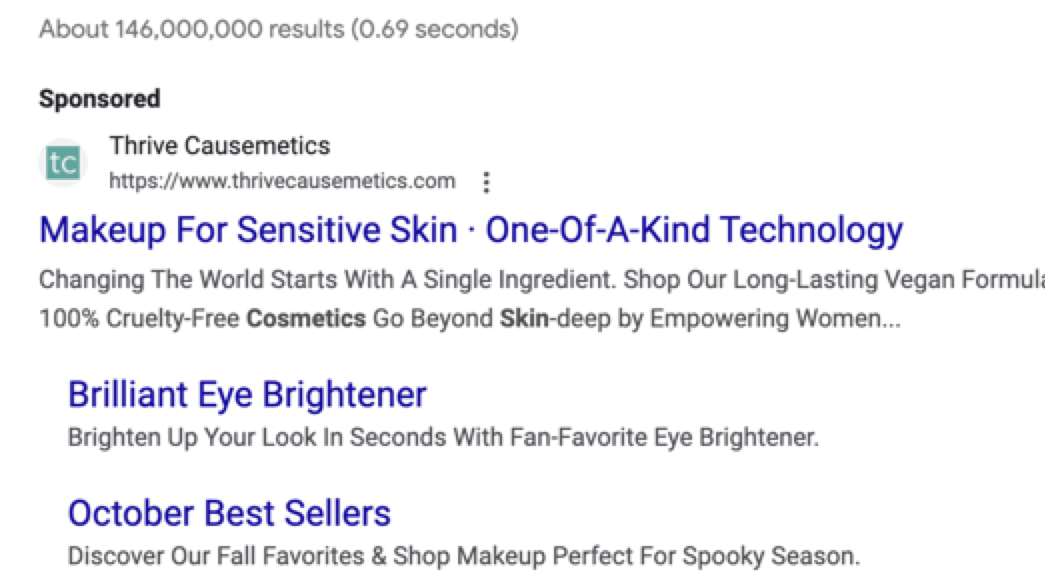 Any combination of channels can boost traffic all around and give you better results.
8. Target featured snippets
Featured snippets, also known as position 0, are a feature on the Google SERPs that are highlighted explanations of questions or topics: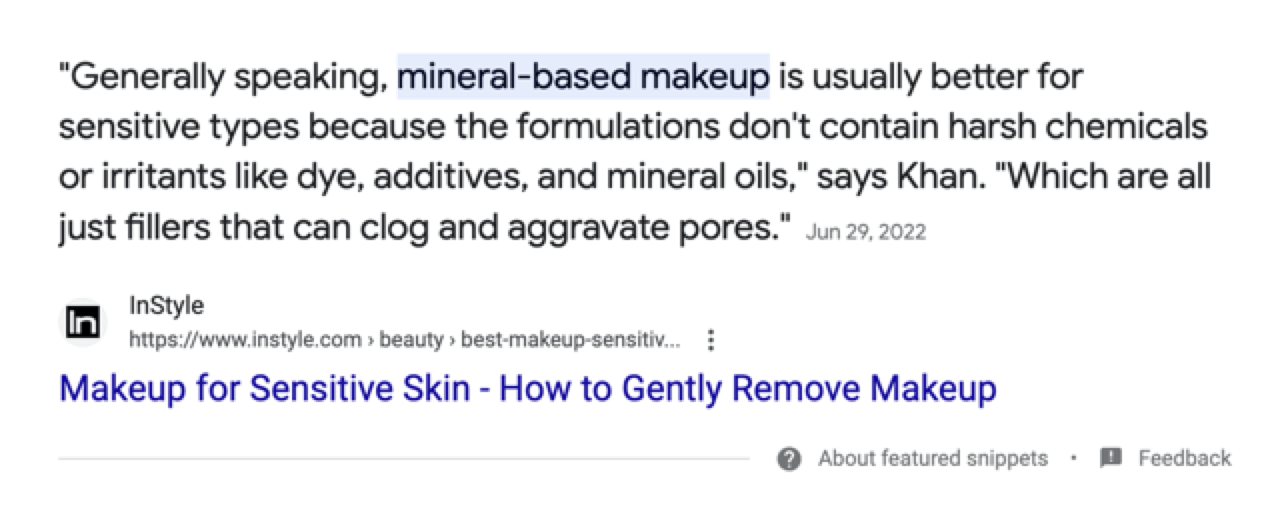 If you target these snippets with question headers and answer them in the body, you give yourself the best chance at reaching the top position of the SERPs. You can also target list-based searches.
For example, if someone searches "tips for washing a car," you could create a list of tips that Google will automatically pull into the SERPs. So, you don't only have to answer a question to target position 0.
9. Track your metrics
Tracking your metrics will make it easier to see what is working in your SEO campaign and where you need to focus more. For example, if you notice an uptick in traffic to pages and then a high bounce rate, you might want to work on that page to increase engagement and encourage people to browse more.
Some metrics to track include:
Traffic
Conversions
Leads
Ranking position
Click-through rate
You can use tools like Google Analytics to track many of these for free.
10. Use internal links
An internal link directs users from one page on your website to another. These links also show search engines how pages are related to one another. They also solidify keywords via anchor text.
Add relevant internal links wherever you can to build your website architecture. This step will help with navigation and point your users to possibly helpful information, pushing them through the sales funnel.
11. Update old information
When you look for something online, you want the most relevant answer. Who wants outdated articles that don't matter anymore?
All of your statistics, data, and information should be current to offer users the most value. Every year or so, make sure that you have the most updated figures to keep your pages relevant. If you don't, Google could notice, and users will click away to find updated information.
12. Use meta tags in your content
Finally, the last tip to improve SEO is adding meta tags to your content. Meta tags are bits of code that tell Google more information about your page. With meta tags, you can help Google find your page and pull it for only related queries.
These descriptions also tell users what your page is about, so they know what to expect when they click. This could be the difference between someone clicking on your page or a competitor's!
Learn more about how to improve SEO for your site
The tips above are great no matter how much time you have invested into your site already. Whether you are still learning the intricacies of SEO or have years in the process, you can take these tips and use them to grow your site.
If you want to learn more ways to improve SEO, you can find more articles here on SEO.com that can help you get started!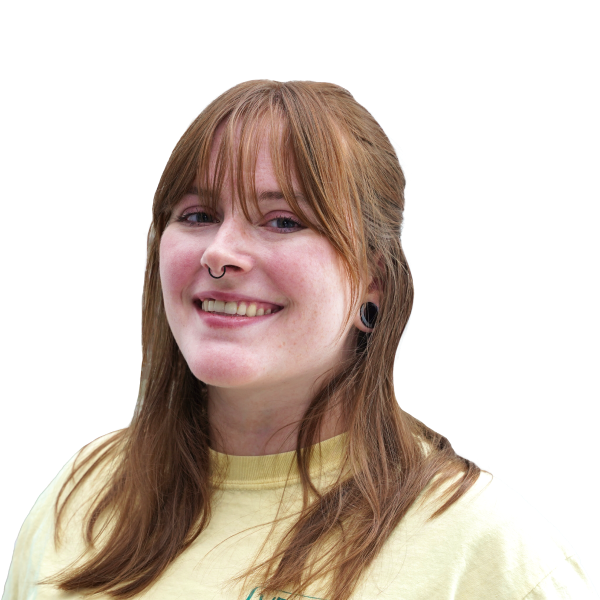 Abbey is a digital marketer, copywriter, and lead editor. She has worked on over 200 client campaigns and WebFX, and she specializes in marketing strategy analysis and industry-specific digital marketing plans. Outside of writing and editing, you'll likely find her taking pictures of her cat, making a new playlist, or tending to her houseplants.
What to read next
My Site Isn't Showing Up on Google! Discover 6 Reasons Why Your Site Isn't Ranking
Keep Reading