The Google Local Pack can help your business find local customers and promote your offerings online. Understanding how to rank in the Google Local Pack makes all the difference, especially if you want to target a specific service area.
Keep reading to learn more about the Google Local Pack's meaning, uses, and more!
What is Google Local Pack?
Google Local Pack is a group of three local listings that Google displays in response to queries. Google Local pack results are pulled directly from Google My Business profiles that answer the query and match the region.
What is an example of a Google Local Pack?
Say a user searches for "coffee shops in Harrisburg, PA." The Local Pack will pop up immediately: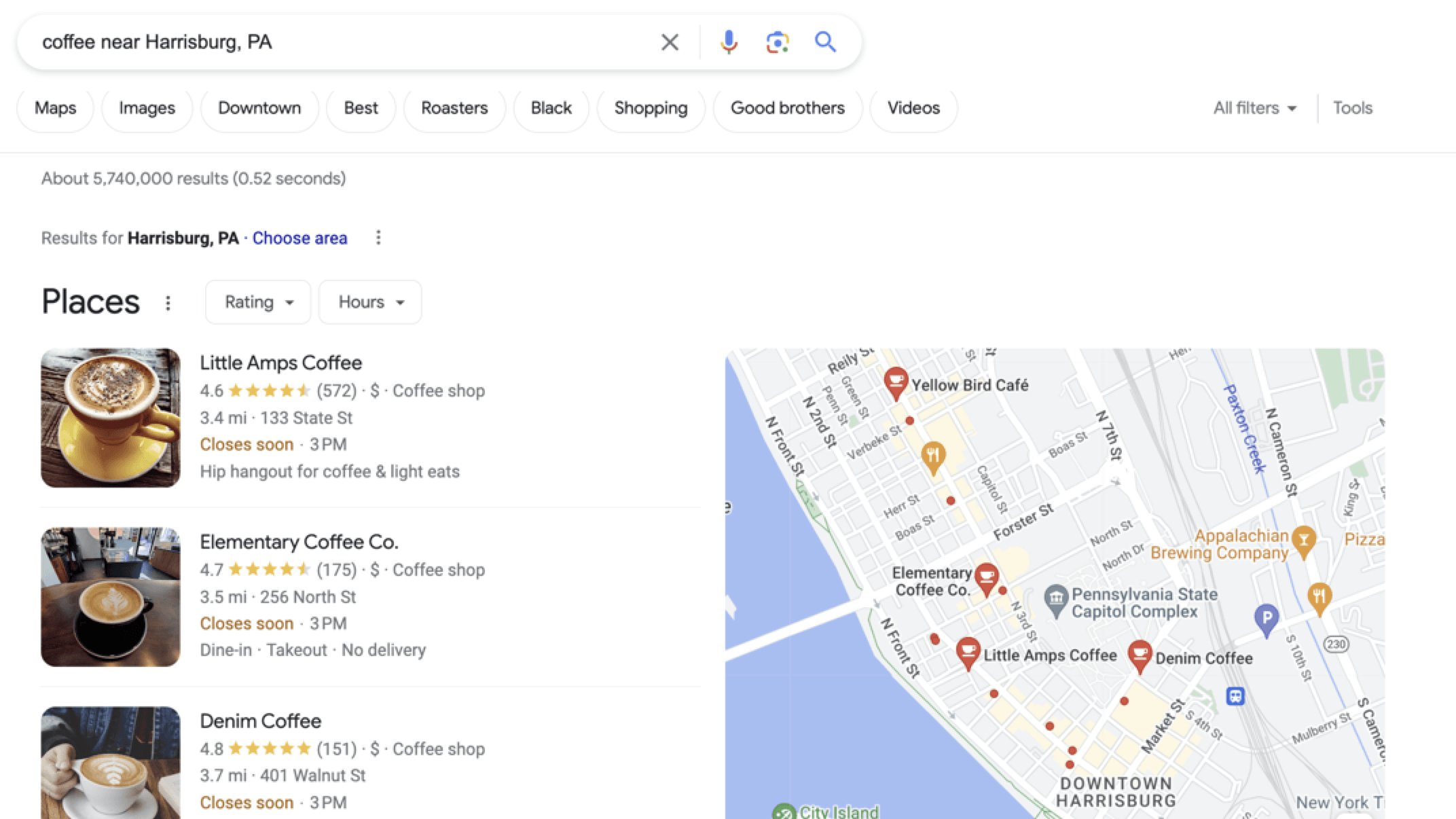 You can then expand to more results by clicking the drop-down arrow, but the top three best matches are listed first.
Why does Google Local Pack matter?
The Google Local Pack ensures that customers in your area find you. When you optimize for local SERPs, you can:
Generate more qualified your leads: If you don't specify your location, you could end up appearing for users who are outside your service area. The Local Pack will only appear for users in your service area, so they are more likely to stop by or investigate your company.
Help with search engine optimization (SEO): Local search is part of any SEO strategy, especially if you aren't a national company. You can help Google pull your site and company for relevant results across the board.
Earn more revenue: In general, the companies who end up in the Local Pack get more clicks. Those clicks can turn into conversions and earn more money for your business over time.
If you want to make an impression in the SERPs, you must optimize your listing for the Local Pack.
How to rank for Google local listings
So, how can you make sure you rank in the Google Local Pack? Here are a few different tips to make sure you appear in the top three slots:
Create a Google Business Profile
Enter all your information
Use local keywords
Upload photos of your business
Earn and answer reviews
Let's dive in!
1. Create a Google Business Profile
The first way to ensure you end up in local SERPs is by creating a Google Business Profile (GBP). Google pulls businesses from available GBPs straight to the Local Pack, so if you don't have one, you're missing out on an opportunity.
GBP also makes it easy to:
Tell Google information about your business
Upload and change information as needed
Create listings for multiple service areas, if needed
2. Enter all your information
Google lets you add plenty of information to your listing, from your website and menus to your hours of operation and your location: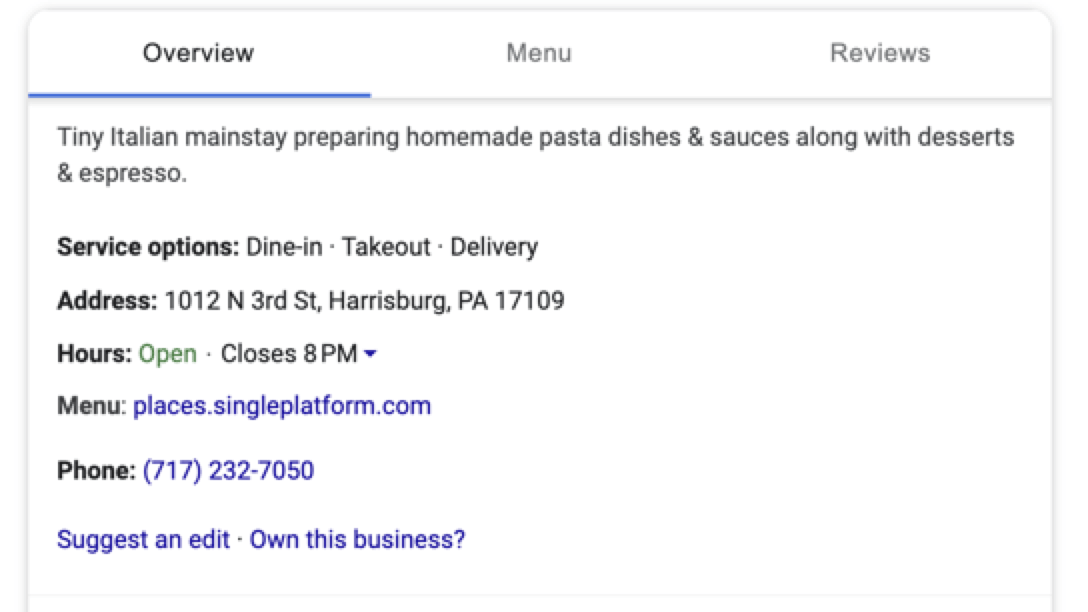 If there is a section available to add information, fill it out.
Be as thorough as possible with the data you include for customers. The more details you give them, the easier it will be for them to find the info they need and the easier it will be for Google to pull your listing for relevant results.
In that same vein, be sure to remove any outdated or incorrect information. If you update your store hours or move locations, update your listing to avoid frustrated prospects.
3. Use local keywords
Keywords are the terms users search for when looking for businesses like yours. You should include relevant keywords in your business description to tell Google's algorithm more about yourself.
For example, if you run an Italian restaurant, you could include the phrase "local Italian restaurant" in your description to help match search intent and appeal to users searching online.
Also, be sure to include keywords throughout your website — not just your GBP!
4. Upload photos of your business
If someone hasn't been to your business before, your photos will be the first impression they have. When people see your offerings, they will have a better idea of what to expect and be more likely to convert.
You can upload photos directly to your GBP so they appear in your listing: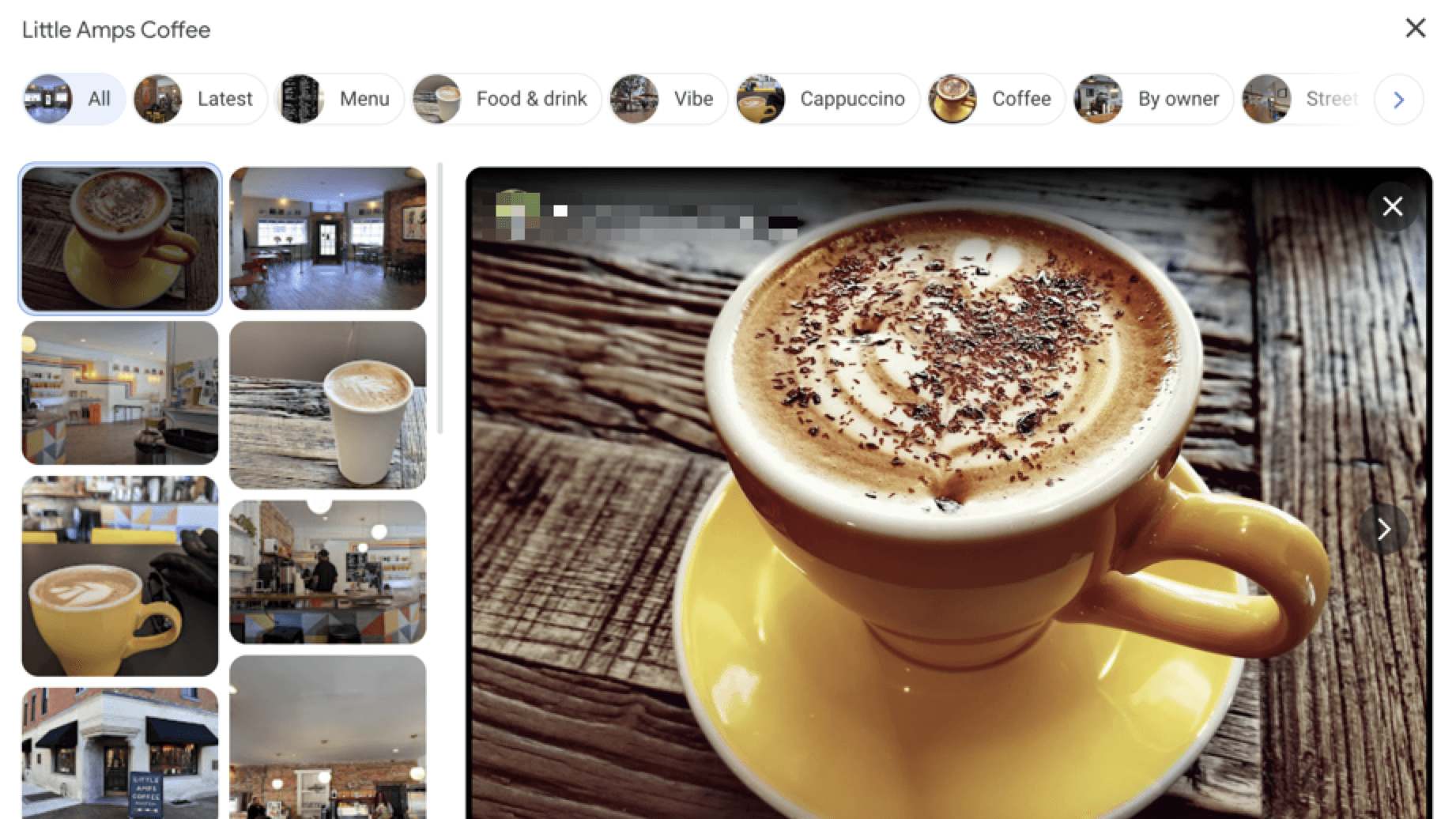 Some ideas for what to post include:
Your products
Photos of your business's interior and exterior
Before and after photos
Menus, food, and beverages
5. Earn and answer reviews
Reviews are key to convincing users — and Google — that people have a positive experience with your brand. By earning more reviews, you can improve word of mouth and show people what they can expect by visiting your business: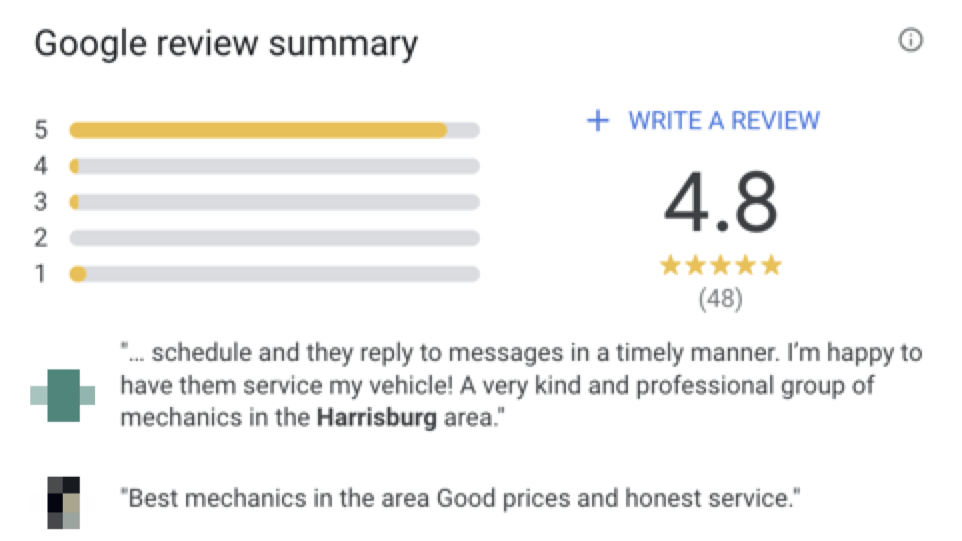 And when you respond to reviews, you prove that you care about peoples' experiences with your business and you want to improve upon any negative experiences.
Optimize for Local Pack with help from SEO.com
Creating the ideal listing for the Local Pack can make all the difference in your SEO campaign and bottom line. If you want to start investing in your search visibility, we have plenty of resources to help you get started.
Read more SEO articles here on our website, or contact us online to chat with a strategist about SEO today!
Don't fail your website's
most important test
Get an SEO scorecard of your website for free in less than 30 seconds.