You could spend hours pulling together a list of the different types of marketers. And when you think you've finished the list, you can spend even more hours figuring out the characteristics of marketers on your list.
Since you probably have more pressing tasks on your mind than list-making, we've outlined seven types of marketers that you'll likely find on a successful marketing team.
7 marketers (and marketing traits) you'll find on a great team
1. The visionary
Every great campaign starts with a vision. And where does the vision come from? The visionary, of course!
In many situations, the visionary is the person leading the team. They come up with ideas and lean on the team's talents to bring them to life.
That's not to say that the visionary doesn't do any of the work. Their job also includes offering guidance and advice for everyone working on their projects.
They may view their projects as their "babies" and require approval from everyone through each stage of the process, but the final result contains input from every type of marketer.
2. The planner
The planner knows what it takes to bring an idea to life and, well, plans accordingly. They are the master of timelines and delegation, creating detailed action plans without hesitation.
They likely know who to pull in for assistance, how long each stage of a project should take (roughly), and they may even dabble in budgeting.
With a schedule made and a budget laid out, the planner makes sure everyone knows the next steps to success.
3. The coordinator
While a planner adds more context to the calendar, the coordinator makes sure the team sticks to the calendar and keeps things moving.
They are proud multitaskers and even prouder communicators, making sure everyone knows their goals, their responsibilities, and their deadlines. They are not, however, micromanagers.
They set up important meetings, handle the day-to-day questions, and do whatever else is needed to make sure everything runs smoothly. They are the oil to the marketing machine.
4. The creative
Is the creative the most organized of the types of marketers on this list? Probably not.
Do they still produce amazing, thought-provoking content? Absolutely.
The creative may produce engaging videos, write captivating copy, or create dazzling designs. They may specialize in one area of content production, or they may work in several different areas.
They hold their place as content creation royalty, ready to capture the public's attention and represent your brand at a moment's notice.
5. The analyst
What's the point of having all of these marketing traits if you don't review your performance? That's where the analyst comes in.
This marketer loves data — and for good reason. The data gathered from your digital marketing campaigns helps guide everyone on the team and leads to more informed marketing decisions.
Your campaign data tells you what's working, what needs help, and what you should pull back from.
The analyst dives into the piles of data from your campaigns and surfaces with valuable insights that make everyone better marketers. They use one or more digital marketing tools to access this data and may even be capable of getting your tools to talk to each other.
The analyst may launch tests to determine the best course of action for the team and create reports for each area of your overall strategy.
6. The machine
The machine is not actually a machine. But they are good with all things electronic.
Computer misbehaving? Ask the machine.
Wondering if you can use an Excel formula to make your life easier? Ask the machine.
Want two tools to pass data back and forth? Ask the machine.
If it's technical and complex, the machine likely understands how it works. Or they can Google it and figure it out.
7. The multitool
Finally, every team needs a multitool (which some may call a 'generalist'). These types of marketers can do a little bit of everything, and they're invaluable to any marketing team — especially one with limited resources.
They can hop into an ad platform to set up a new campaign, fix a problem with data reporting, optimize an old page for search engines, create a quick social media graphic, and do many things in between.
A multitool team member can offer assistance in many different areas of your marketing. And just like the machine, anything they do not know they can Google.
Which marketing traits do you have?
Some people may identify with several of these types of marketers. They may be creative but also have the skills of the multitool. The visionary may also be the machine, and vice versa.
One team can have several people with the same characteristics as the marketers mentioned in this list. There are likely many different traits not covered in this blog post that would apply to marketers across the globe.
One thing remains clear: every marketer, regardless of the category they relate to, needs to be an ongoing learner.
Marketing changes at what feels like the speed of light, so everyone in the field must be on their toes and ready to pivot at any moment.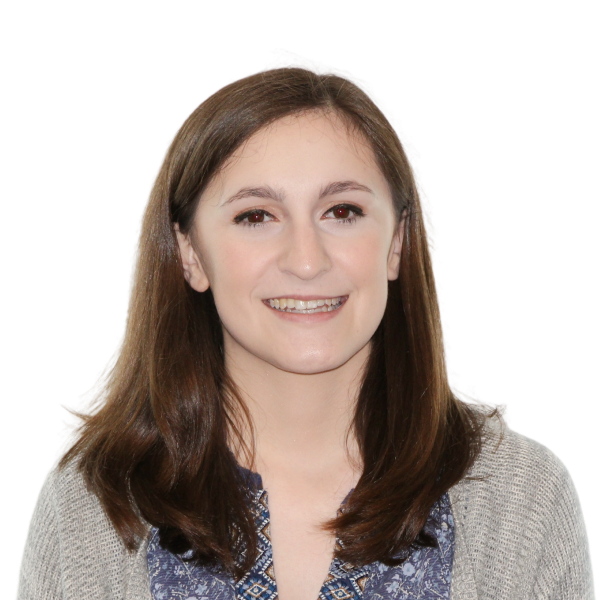 Jessica is a Google Analytics certified Digital Video Analyst at WebFX. She has created over 100 videos for the WebFX YouTube channel (youtube.com/webfx) in the last two years. Jessica specializes in video marketing and also loves content marketing, SEO, social media marketing, and many other aspects of digital marketing. When she's not creating videos, Jessica enjoys listening to music, reading, writing, and watching movies.