Like most digital marketing strategies, email marketing looks different for every business. There are, however, several email marketing principles that you should find in email marketing programs. Below, we're sharing the seven most valuable principles of email marketing.
What is email marketing?
Email marketing is using email by businesses to engage, educate, and convert subscribers into customers. Companies practicing search engine optimization (SEO) will often use email marketing to continue their relationship with website visitors that came from search.
7 principles of email marketing
The most valuable principles of email marketing include the following:
1. Focus on quality, not quantity
Too many businesses measure email marketing's success by the number of subscribers. While having many email subscribers is great, it's not the most effective metric for measuring email marketing's performance.
That's why the most important email marketing principle is focusing on quality, not quantity.
There is immense value in having an active and engaged email subscriber list. Besides sending a positive signal to email service providers, it also improves other important email metrics, like open rate, clicks, and conversions.
Keep your email list high-quality by cleaning your list of inactive subscribers regularly.
2. Build a relationship with subscribers
Creating a relationship with your readers is another critical email marketing principle.
In most cases, people opt-in to newsletters because the company made a compelling offer, like helping the user stay updated on industry news or providing the user with new monthly meal prep recipes. Businesses often forget this, though, and instead focus on what they want: Making a sale.
Your email marketing efforts should stem from your promise or offer to subscribers.
Does your latest email marketing idea contribute or detract from that promise? Are you writing the email more for you or more for them? The more you take a subscriber-first approach, the more likely you will see results supporting your business's objectives, like reducing customer churn with email.
3. Create email workflows
With email workflows, you continue to take a subscriber-first approach with your email marketing.
This email marketing principle focuses on creating tailored experiences based on the subscriber's:
Demographic data, like location
Brand interactions, like viewing a specific URL
Purchases, like which products they've bought
History, like how long they've been a customer or subscriber
When you create workflows, you make subscribers feel noticed.
As an example, take Chewy. If you have pets and shop at Chewy, you likely receive emails that wish your pet a happy birthday. While probably an easy workflow to implement, it has a big impact on pet owners, making them feel special that someone recognizes their pet's big day.
The takeaway? Whether simple or complex, email workflows can create memorable moments.
4. Optimize for readability
Of course, all your hard work will get missed if people can't read your emails. That's why readability is another valuable principle of email marketing. There are plenty of ways to create an easy-to-read email for your subscribers.
Here are our favorite tips:
Use a tool like Grammarly to edit your content
Limit paragraphs to 1-3 lines to improve skimming
Add text formatting, like bold, italics, or

underlining

, to emphasize important words or phrases
Incorporate media, like images or videos, to break up text
If you look at some of your favorite emails, you'll likely notice they use these techniques.
5. Fulfill the subject line's promise
Nothing sets an email up for failure more than a subject line that doesn't keep its promise.
Marketers often feel the temptation to write a click-bait subject line to improve open rates. While people will open your email, they will not be happy when they find out what's inside — and empty promise. That's why ensuring your email fulfills your subject line's promise is critical.
If you're looking for feedback, show the email to a co-worker, friend, or family member.
6. Create clear, concise calls-to-action
Like website content, every email should include a call-to-action (CTA).
Your CTA asks readers to take an action, whether it's forwarding your email to a friend or visiting your website to shop a seasonal sale. Which CTA you choose will depend on the email's topic, long-term goals, and subscriber list.
No matter which CTA you choose, make it clear, concise, and easy to follow (or, in the words of Geico, "So easy a caveman could do it").
7. Embrace failure
Our favorite principle of email marketing is to embrace failure.
Whether sending an email with a typo or missing the team's quarterly email goals, you will fail. Our take is how you respond to this failure is what matters most. What did you learn? How will you incorporate that learning into your processes, best practices, and strategy?
Take the approach of failing forward — learn and grow from your failures.
Drive results from email
Now that you've learned the most important email marketing principles, are you ready to bring them to your email marketing strategy? If you need help, the experts behind SEO.com are here! With a specialized email marketing team, we can develop, implement, and manage your email marketing for you. Contact us today to get a custom strategy and quote for your business!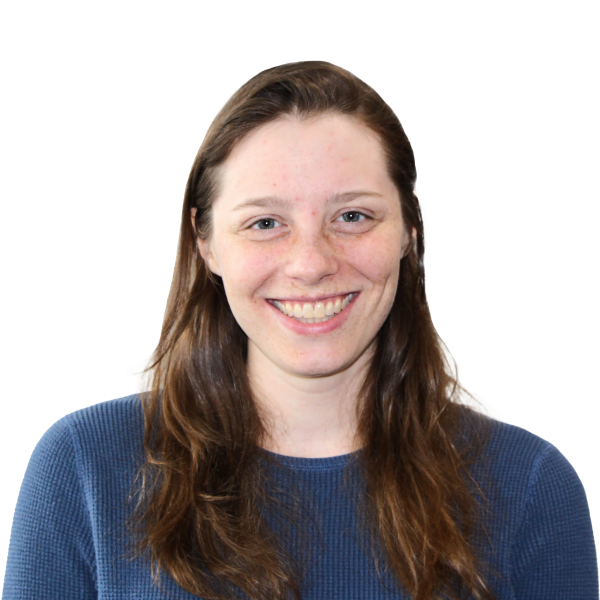 Sarah Berry is an SEO Consultant at one of the largest SEO agencies in the USA — WebFX. With more than 10,000 hours of SEO experience, she offers practical insights and strategies you can use to grow your rankings, traffic, and revenue from search.
What to read next
My Site Isn't Showing Up on Google! Discover 6 Reasons Why Your Site Isn't Ranking
Keep Reading