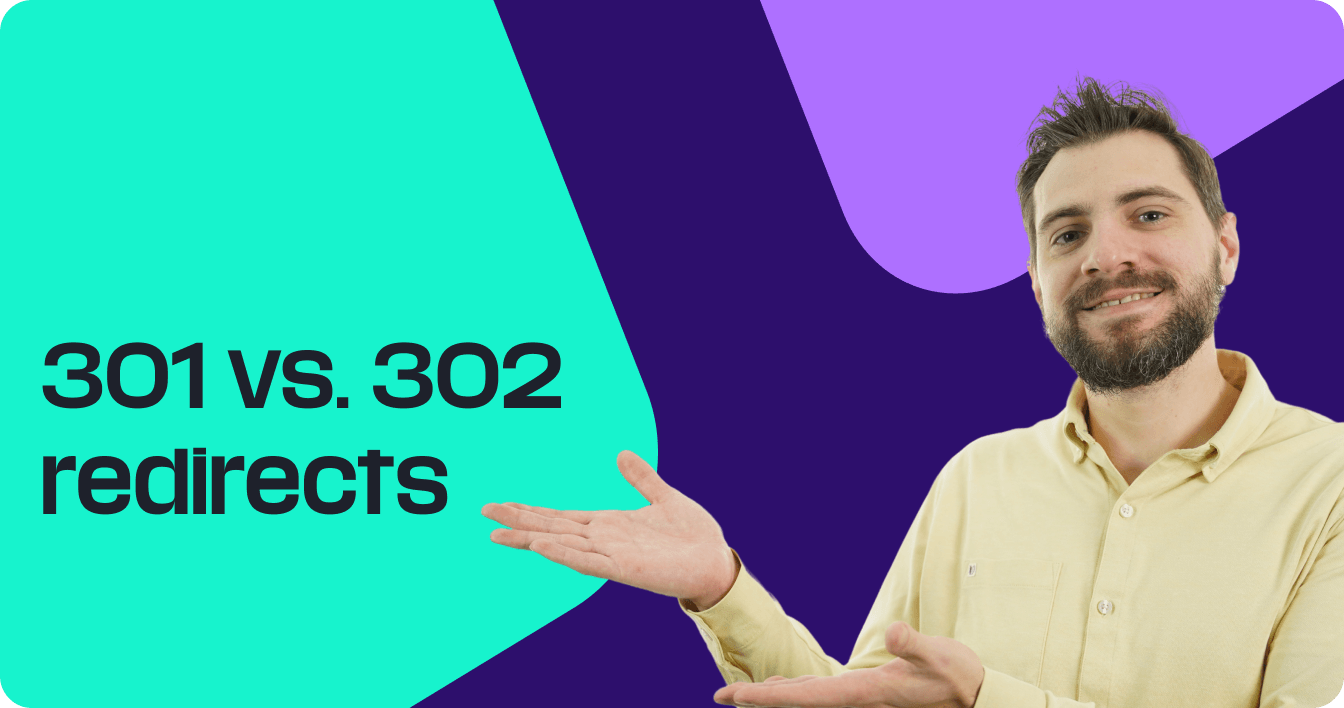 If you do search engine optimization (SEO) for your website, you know it takes time to build the domain authority and value of your pages. But what happens if you restructure your website or change a URL? Is all that value lost? Thanks to redirects, no.
What is a 301 redirect?
A 301 redirect is a permanent redirection from one URL to another. This redirection passes the link equity and value from the old URL to the new URL. If a user requests to visit an old URL, web servers will automatically direct them to the new URL.
What is the difference between a 301 vs. 302 redirect
The difference between 301 and 302 redirects is permanence. While 301 redirects are permanent, 302 redirects are temporary. If you intend to put a page back under the original URL, you'll use a 302 to temporarily move it — if you're moving the URL forever, you'll use a 301 redirect.
Why do 301 redirects matter?
Now that you know what a 301 redirect is, you may wonder why they matter. Why do you need to implement a 301 redirect?
Permanent redirects are crucial for keeping your SEO efforts intact. When you implement a 301 redirect, you ensure that search engine crawlers and users go to the right page on your website.
Additionally, 301 redirects for SEO are vital because they pass the SEO power to the new URL. If you spent time building up the value of that page, you don't want to lose it because you have a new URL. The 301 redirects put all the link equity onto the new URL so you can maintain your rankings.
When should I use a 301 redirect?
So, do you need to implement 301 redirects? Here are some scenarios where you'll need to worry about implementing permanent redirects:
You're moving a page to a new URL
If you change your URL, you'll need to implement a 301 redirect. If you decided to restructure or refine some old URLs to match your new format, you'd use a 301 redirect to the new URL.

Example
bakingwebsite.com/blog/how-to-make-cake-in-5-steps
redirects to
bakingwebsite.com/blog/cake-making-steps
You're restructuring your website
If you do a complete website overhaul, you must implement 301 redirects for your web pages. It helps direct people and search engines to the new URL structure on your website.
Example
bakingwebsite.com/information/blogs/blog-posts/baking/5-easy-steps-on-how-to-bake-a-cake
redirects to
bakingwebsite.com/blog/baking/how-to-bake-cake
You're deleting a page
If you remove a page from your website, it's good practice to implement a 301 redirect to a new page on your site.
Many companies will use a 404 error page to indicate the page no longer exists. The issue with these pages is that the user isn't redirected to an alternative page, which can cause them to bounce from your website.
To prevent people from bouncing from deleted pages and negatively impacting your SEO, use permanent redirects to direct them to a similar page.
Example
bakingwebsite.com/recipes/ooey-gooey-brownies
redirects to
bakingwebsite.com/recipes/fudgy-brownies
Other instances where you'll use a 301 redirect
You'll also want to implement a permanent redirect if you:
Change your website's domain name
Merge two or more domains together
Switch from HTTP to HTTPS
Add trailing slashes to your website
Change words in the URL from upper case to lower case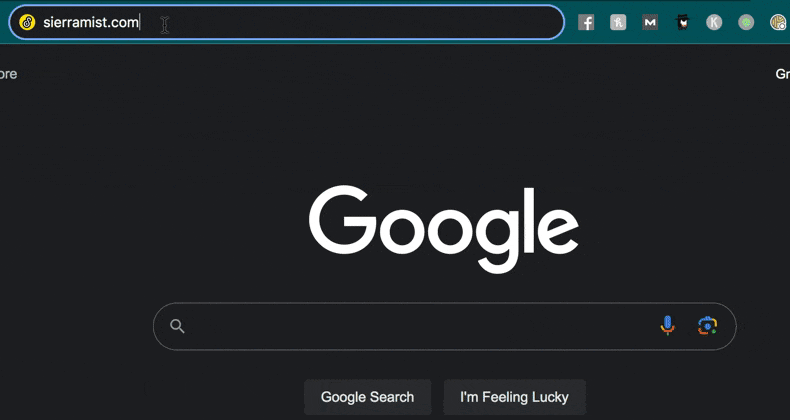 3 quick tips on how to implement permanent redirects successfully
Creating a 301 redirect for SEO is a delicate task — you must ensure you do it correctly so you don't lose the value of your pages. Here are three quick tips to help you create redirects successfully:
1. Research how to implement redirects for your platform
Where you host your website will impact how you create 301 redirects. Before you make any changes and redirect pages, research how to do it on your website's hosting platform.
Every website platform is different. WordPress, for example, enables you to use a plugin to create your redirects. Others may require having to apply the redirect directly to the server.
You must research your platform thoroughly before embarking on making changes. And if you don't feel confident, you can always partner with an SEO agency, like WebFX, to have a team of professionals help you with your redirects.
2. Create your redirect before creating the new page
Before you start moving and redirecting content, create the redirect first. One of the biggest mistakes companies make is moving their content to the new pages before creating a redirect. As a result, they lose traffic and hurt their SEO.
To ensure you avoid this mistake, make your redirect first before you move your content to the new URL. It ensures that all the value goes to the new page, so you don't lose anything in the process.
3. Organize your page structure to match your redirections
To ensure you implement your permanent redirects successfully, organize your page structure first. You want to ensure that you redirect your old URLs to the correct pages. You wouldn't want a page on baking cookies to redirect to a page on baking brownies.
Organizing your page structure and planning out your redirects ensures you're directing people to the right pages so they stay engaged with your website.
Want to learn about more SEO topics?
Curious about topics beyond 301 directs? Check out our SEO blog to get the latest information on all things SEO!
Don't fail your website's
most important test
Get an SEO scorecard of your website for free in less than 30 seconds.