Do you remember the ancient times when phone books were still widely used? And by "ancient times," I mean the 2000s. Back then, it was entirely common for people to pull out the Yellow Pages if they were trying to find a business in their area.
Today, physical phone books are out of print. In their place, we have directory sites. There aren't just one or two sites out there — there are many different sites where you can list your business website. But why bother? Do directories help your SEO in some way? And if it does, which sites should you use?
Those are the questions we're here to answer. On this page, we'll cover:
Keep reading to learn more about site directories for SEO.
What are directory sites?
Directory sites are websites that provide lists of businesses to help people find the products or services they need. For example, if someone is looking for a pest control company in their area, a directory would list several options and contact information.
Sometimes, these listing sites are limited to a specific industry. Other times, they can help you find a wide variety of companies. So, in the above example, you might use a directory site specifically for pest control, or you might use a more general one.
Why should you use site listings for SEO?
Let's get this out of the way — getting your business listed on a directory site won't impact your Google search rankings that much. So, what is the benefit of site directories for SEO?
People use these websites to find businesses. So, if your site is listed in even one of these directories, your business will appear in front of many of the people using that website. Someone will come search for businesses in your industry, and yours will show up in front of them.
That leads to more traffic on your site — which is the goal of SEO. Plus, sites that get more traffic also tend to rank better in search results, so your rankings could still see some improvement as a result. For that reason, you should definitely take advantage of site listings for SEO.
5 business listing sites you can use
So, we've explored what directory sites are and why they matter. But now the question still remains: Which listing sites should you try to get your business on?
If you want to maximize your SEO, you want to get listed on a wide variety of sites to get your business in front of as many people as possible. Having said that, here are five specific directory websites you could shoot for:
Read on to find out a bit more about each one!
1. Google Business Profile
Google Business Profile — formerly called Google My Business — isn't exactly a directory website, but it accomplishes the same purpose. When you set up a Google Business Profile for your company, it's one of the best things you can do for your SEO — specifically local SEO.
Let's say you run an accounting firm. If someone in your city searches on Google for "accounting firms near me," one of the first results Google will return is a "local 3-pack" — that is, a list of three local accounting Google Business Profiles in your city.
By creating a profile, you have a shot at being one of those three.
To create a profile, just visit https://www.google.com/business/ and click "Manage Now."
2. Bing Places
While it's true that Google is the most popular search engine, it's not the only one. There are people who use Bing, especially since it's the default search engine for Microsoft Edge. That's why, in addition to getting your company a Google Business Profile, you should also get it onto Bing Places.
Bing Places is more or less Bing's equivalent of Google Business Profile. You can put in similar information about your business — your location, your website, your phone number, and more — and, like with Google, your profile has a shot at showing up directly in local search results.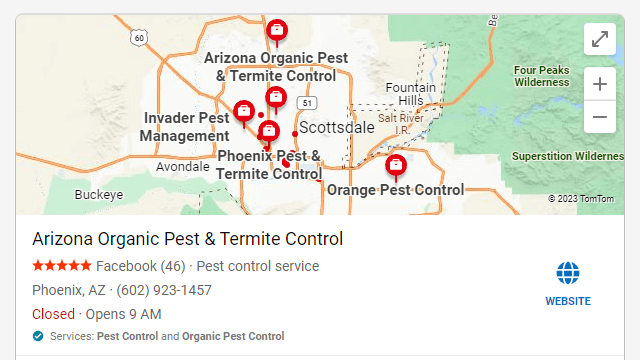 To create a profile, just visit https://www.bingplaces.com/ and click "New user."
3. Yelp
Yelp is one of the biggest names out there when it comes to directory sites. Yelp's biggest focal point is its reviews, which users can leave for businesses in their area. People frequently use Yelp to find local business options and see how those businesses are rated.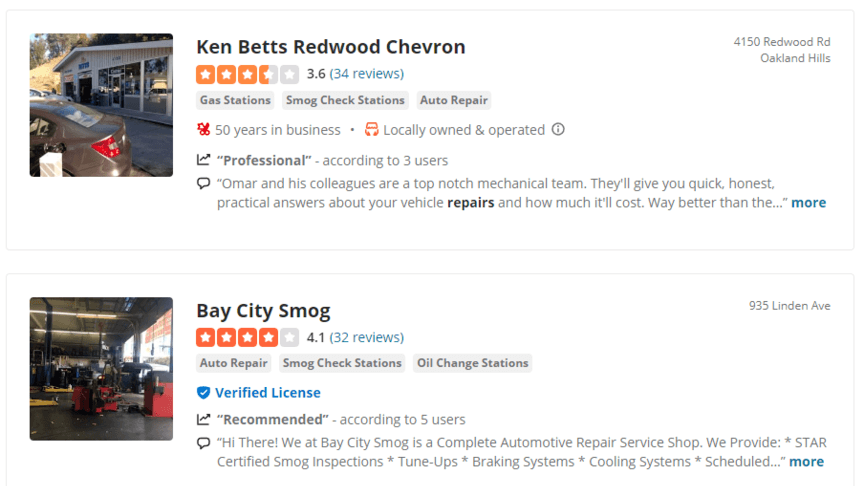 That means it's an important site for your business to be listed on. Of course, if you want to succeed on Yelp, you also need to make sure you can maintain good reviews from your customers.
To create a profile, visit https://biz.yelp.com/claim and walk through the process.
4. Better Business Bureau
The Better Business Bureau (BBB) is one of the most trusted listing sites out there. It's where people turn not only to find businesses, but also to verify if certain companies are trustworthy. Being listed on BBB's website is not only helpful for reaching new users — it's also a bragging point that you can include on your own site.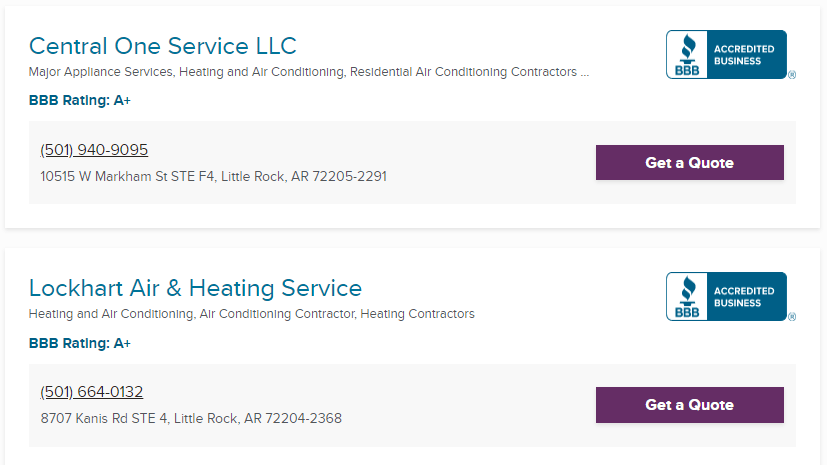 To get listed on the BBB site, you'll need to apply for accreditation. That's basically where the BBB verifies that you are, in fact, a valid and trustworthy business. Once that process is through, though, you'll be on your way to increasing trust with your target audience.
To get the accreditation process started, just visit https://www.bbb.org/get-accredited and follow the directions.
5. Yellow Pages
That's right — the Yellow Pages might not be putting out physical phone books anymore, but they're still alive and kicking on the Internet. As one of the oldest and most well-known business directories out there, the Yellow Pages is one of the best sites to list your business on.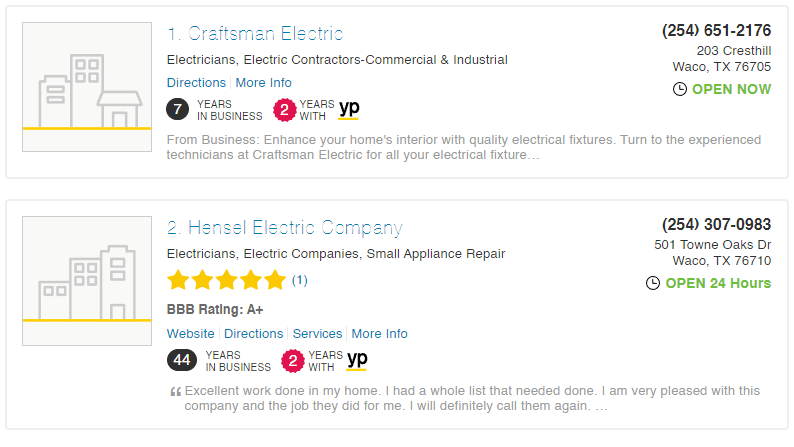 One cool thing about the Yellow Pages is that they regularly post blog content on their website to bring in fresh traffic. That means this is a great website for getting your business name in front of people.
To claim your business listing, visit https://marketing.yellowpages.com/en/claim-your-listing and follow the steps.
Learn more SEO tips and tricks on SEO.com
Using any (or all) of the above site directories for SEO is a good start. But there are a lot of other SEO tactics you can implement, too. To learn more about how to improve your SEO strategy, check out some other helpful articles right here on SEO.com!