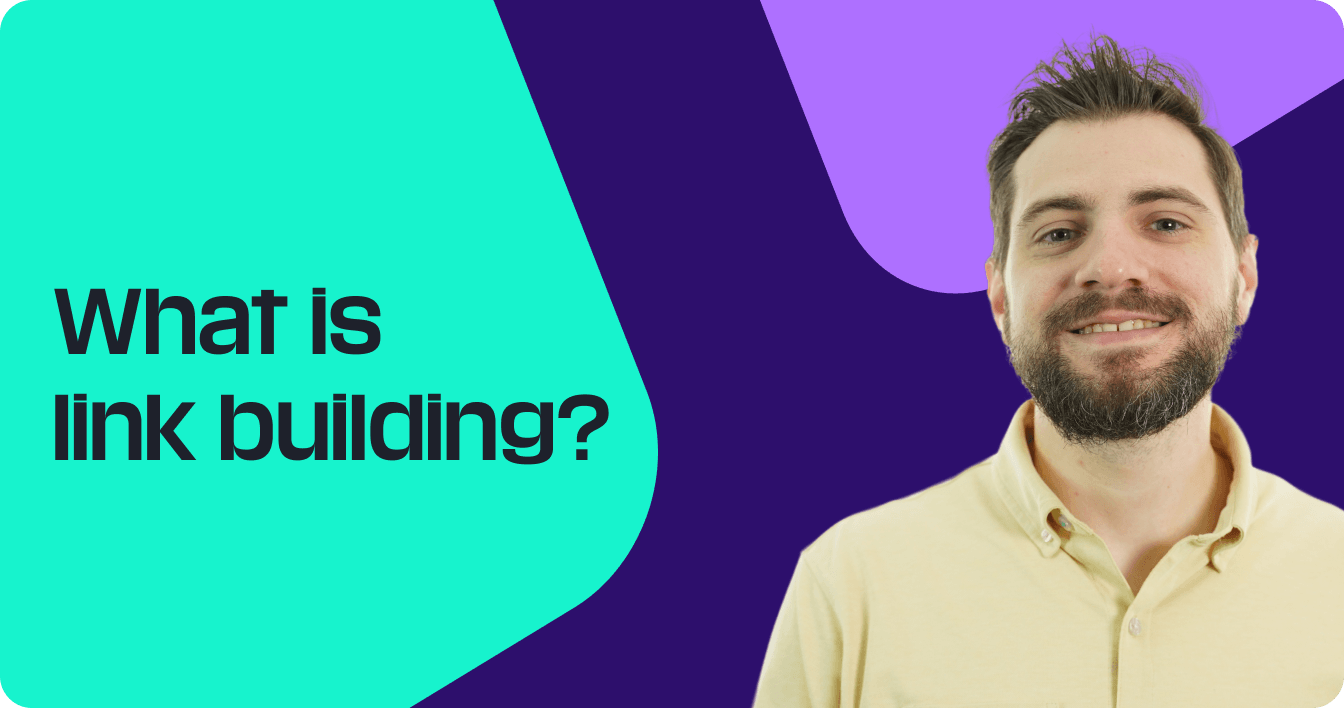 If you've spent time learning about search engine optimization (SEO), you might have heard about the importance of link building. Here, we'll provide a link building guide, exploring its definition, benefits, and strategies for attracting backlinks that grow your online authority, reputation, and rankings!
What is link building?
Link building is the process of intentionally building links from one site to another to build the receiving site's authority and reputation online. Common link building tactics include outreaching to prospective sites, creating interactive content, and more.
What is the difference between internal and external links?
The difference between internal and external links is internal links link to other pages on the same domain, while external links link to other pages on a separate domain. While external links (better known as backlinks) help build trust and authority, internal links help search engine crawlers and users explore your site.
Why are backlinks important for SEO?
Backlinks are important because they improve credibility and rankings for SEO.
Expert Insights From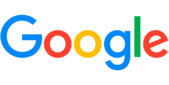 "We have various systems that understand how pages link to each other as a way to determine what pages are about and which might be most helpful in response to a query. Among these is PageRank, one of our core ranking systems used when Google first launched."
To some extent, backlinks are significant for the same reason that internal links are — these links lead people to your website. That alone is a good reason to seek out backlinks. But it's also more than that. Backlinks strongly affect your Google rankings, therefore impacting your SEO.
PageRank is one of Google's more important systems for ranking content. This system uses backlinks to understand a website's reputation, helpfulness, and trustworthiness. Sites with a stronger reputation tend to rank higher than other sites.
How to obtain backlinks
Now the question is, how can you obtain backlinks for your website? There must be some way of getting them, you might be saying — and you're right. In fact, there are several:
Buying backlinks
Adding backlinks
Requesting backlinks
Earning backlinks
You can also use handy link building tools to help you obtain backlinks. We'll go over each of them below.
Buying backlinks
The first method for obtaining backlinks is to buy them, like through link farms. The process is pretty much what it sounds like — you pay a website to feature links to your content somewhere on their site.
This might be the quick and easy option, but it's also the worst one.
This might be the quick and easy option, but it's also the worst one. It's a form of black-hat SEO, which is both unethical and likely to get you penalized in rankings when Google gets wind of it.
Plus, the only sites that will let you buy backlinks from them probably aren't that reputable to begin with, so the money will be wasted anyway.
In short, please don't buy your backlinks.
Adding backlinks
Another method of getting backlinks is to add them yourself on places like social media or business directory sites.
Unlike buying backlinks, there's nothing inherently wrong with this method.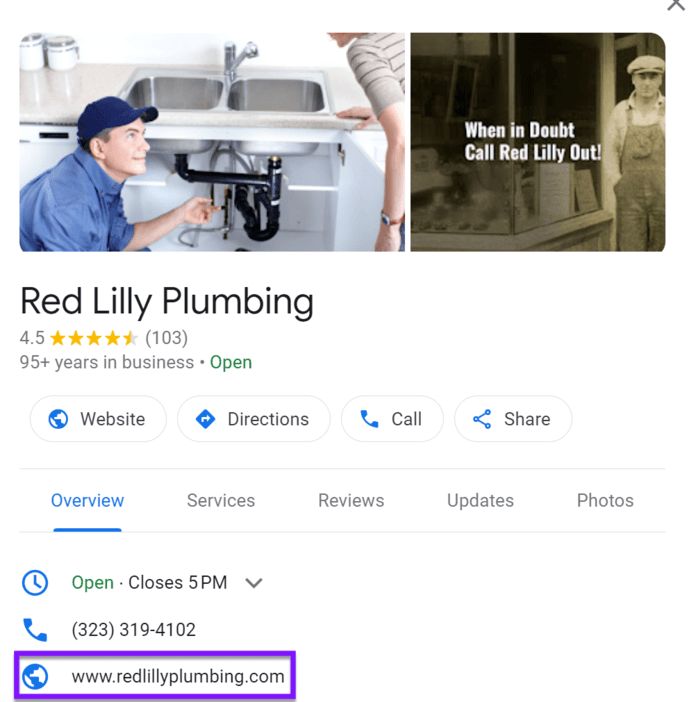 However, it's not as effective as other link building strategies. By all means, add links to your site on your social media profiles and online directories — but don't expect those backlinks to supercharge your authority among search engines.
Instead, these backlinks will help establish your reputation with search engines and users.
For example, if someone searches for your brand online, your profiles on third-party sites (think Google Business Profile, Angi, and Bing Places) will likely appear with an overview of your business, products or services, and reviews.
These profiles give users and search engines serve as almost a resume for your brand, and help search engines bridge the connection between your brand and website through the backlink to your site. So, use this link building strategy, but don't make it your only strategy for attracting links.
Requesting backlinks
A third tactic you can use to get backlinks is to simply ask for them. This is the most reliable way to get new backlinks. It's also the most difficult. Whether you receive a link through outreach depends on several factors, including:
Your outreach email
Your suggested content for receiving the links
Your outreach point-of-contact
You'll need to conduct outreach to grow your backlink profile, though, so get started by:
Researching authoritative sites and publishers in your industry
Evaluating your existing content (or generating new content ideas) to outreach for
Preparing outreach emails (which should offer value vs. asking for a favor)
Another link building tactic focuses on targeting broken links.
If you have content that would serve as an excellent replacement (or even offers good value), you can reach out to the publisher and mention your content as a possible alternative.
For instance, maybe you find a broken link on a page about common lawn weeds. You can point that out to the publisher, and then add, "We actually broke down the most common lawn weeds and how to manage them in our recent guide."
No matter how you approach requesting backlinks, prepare to hear "no" (or nothing at all) more than "yes."
Earning backlinks
Finally, you can obtain backlinks by earning them organically. When you earn backlinks, it means you didn't actively do anything to get them — a website simply saw your content and thought it was worth linking to.
This is the most desirable way to get high-quality backlinks, because it eliminates the time-consuming process of manual outreach. However, it's also the least reliable method, since it has to happen organically — you can't do anything to influence it outside simply producing good content.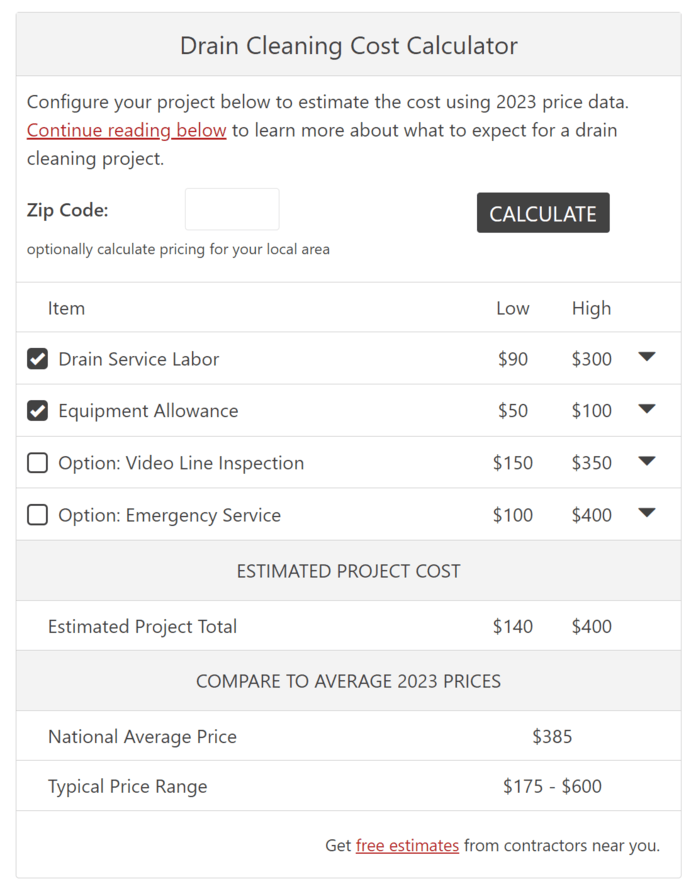 For that reason, you should aim to earn backlinks by producing high-quality content, like:
Longform guides
Interactive content, like tools, quizzes, and more
Research studies
Producing this level of content is an investment, but can pay dividends in growing your backlink profile.
3 link building tips
Now that we've discussed how you can earn backlinks, let's conclude this overview of SEO link building basics by going over three link building tips for your site.
Aim for quality over quantity
Prioritize "follow" links
Analyze your competitors' links
Read on to learn more.
1. Aim for quality over quantity
As we've noted, the whole point of backlinks is to get a boost from reputable websites. That means that backlinks from non-reputable sites aren't worth much. So, why waste your time and resources chasing after those links?
Instead of trying to get 20 different low-quality backlinks, aim for high-quality ones, even if it's only two or three. One high-quality backlink is worth more than 10 low-quality ones.
2. Prioritize "follow" links
There are two types of links out there:
"follow" links
"nofollow" links
"Nofollow" links are those where the site containing the link indicates to Google that they don't want to give an endorsement to the page they're linking to by instructing search crawlers to not follow the link. Google therefore puts far less weight on "nofollow" links.
That's not to say "nofollow" links are worthless, but "follow" links are better to have. So, to what small extent you have control over the backlinks you earn, be sure to prioritize "follow" links. Those are the best ones to target.
3. Analyze your competitors' links
Last on our list of link building tips is this: Be sure to check out what your competitors are doing. This is a good rule of thumb for digital marketing as a whole, but it includes backlinks. You'll want to keep an eye on what sorts of backlinks they're getting and — if possible — how they're getting them.
This will give you an idea of what you need to do to keep ahead of those competitors and outperform their SEO with your own backlink strategy.
Find out about more SEO strategies on SEO.com
Using the above SEO link building basics, you can do a lot to boost your SEO strategy via backlinks. But there's still more to learn about SEO. If you're interested in finding out more helpful tactics your business can use, be sure to check out our SEO blog!