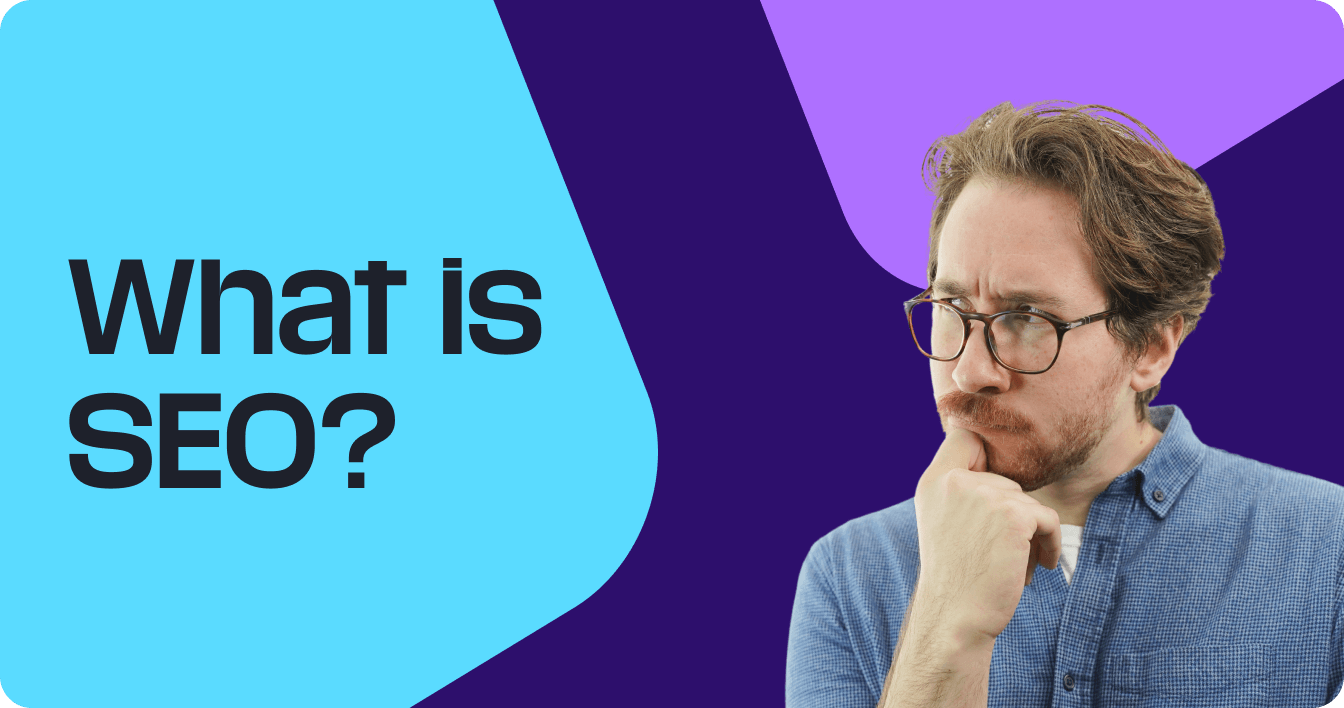 You need people to visit your website for them to learn about your company and your products. But no one will visit your website if they don't realize it exists. Search engine optimization (SEO) exists to get your website in front of people by helping you rank in relevant Google search results.
The question is: How can you do that? What does it take for your retail company website to achieve high search result rankings? That's what we'll explore on this page. Keep reading to learn more about SEO for retail companies!
What is SEO for retail?
SEO for retail is a digital marketing strategy that involves optimizing several elements of your website to increase your site's rankings in search engine result pages (SERPs). Optimizations you can make include creating custom content, targeting long-tail keywords, and improving your page load speed.
How to do SEO for retail companies: 6 essential tips
We'll cover six essential retail company SEO tips that you can use to improve your strategy:
1. Target long-tail keywords
One of the most effective ways to improve your SEO is to use keywords on your website. By integrating keywords into your written web content, you signal to Google that your content should be ranking for those keywords.
You should target keywords relevant to your products.
But on top of targeting relevant keywords, you should also aim for long-tail keywords over short-tail keywords — that is, keywords that are several words long. The reason for this is that long-tail keywords are more specific and have less competition in search results.
For example, instead of targeting the keyword "retail stores near me," you could target something like "clothing retail stores near me." If your business also operates an ecommerce store, you'll want to target non-local keywords, too.
Optimize your site for a keyword by targeting the keyword in a page's:
Title tag
Meta description
Header tags (H1, H2s, H3s, and so on)
Content
Focus on readability when integrating your keyword. Too much, and you'll create keyword stuffing, which sends a negative signal to Google and doesn't benefit readers — for many, it'll affect how they perceive your business and how much they trust it.
2. Create local content
Retail companies often rely on local, in-store customers to drive most of their sales. For that reason, it would benefit your retail SEO strategy to focus on creating local content on your website.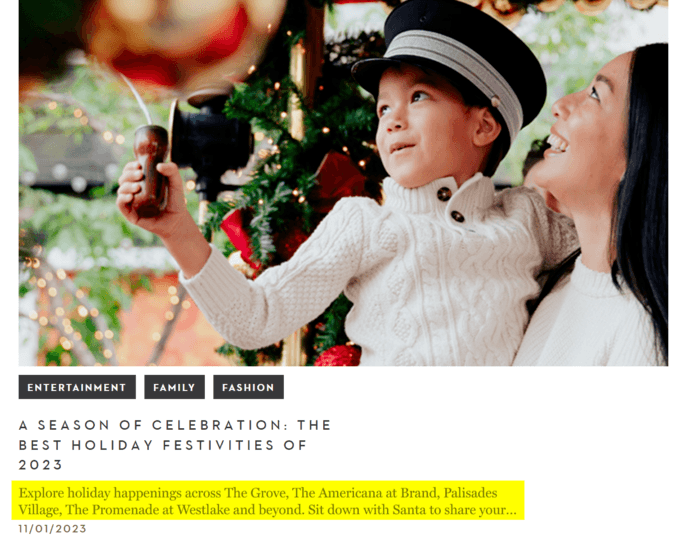 What does that mean? For one thing, it means building content that specifically targets your local community. In online articles, you can play up the local angle, targeting local keywords to show up in the right search results.
Your content should convey how local customers can benefit from your products. By highlighting your ties to your community, you successfully attract a local audience and deepen their trust in your business by helping them feel more connected with you.
3. Earn high-quality backlinks
One factor that Google considers when ranking websites is how reputable each site is. When Google views a site as authoritative (some SEOs describe this as domain authority), it tends to rank it higher.
So, how do you get Google to view your site as authoritative? One method is to earn backlinks. Backlinks are where third-party websites link to your company's content. When a reputable website links to you, that tells Google that you're reputable as well.
You can obtain backlinks by visiting reputable websites in your industry and looking for broken or missing links. When you find some, you can recommend to the site owners that they replace those linking errors with fresh links to your content.
Importantly, you should prioritize quality over quantity when it comes to backlinks — one high-quality backlink is better than 10 low-quality ones.
4. Partner with local organizations
As we've already mentioned, playing up the local angle of your business is a valuable SEO strategy. So, you may want to consider partnering with some local organizations. Maybe that means donating to a local charity or sponsoring a local sports team.
Whatever it is, this partnership will once again help people in your community feel a deeper connection with your business. On top of that, it's a good way to get some free press and spread brand awareness within the community. That press may even bring in some backlinks from local news organizations.
5. Make your site mobile-friendly
One of the most important retail SEO factors is mobile-friendliness.
Google uses mobile-first indexing, which means it ranks sites based on their mobile versions — not the desktop ones. For that reason, it's essential that your site have a well-optimized mobile version. Plus, it's just a good way to avoid driving away mobile traffic.
The best way to make your site more mobile-friendly is to use responsive design, a type of web design that rearranges your page elements to fit whatever screen they appear on. That means a page will look slightly different on mobile than it will on desktop.
Here is the same Best Buy website on desktop and mobile screens: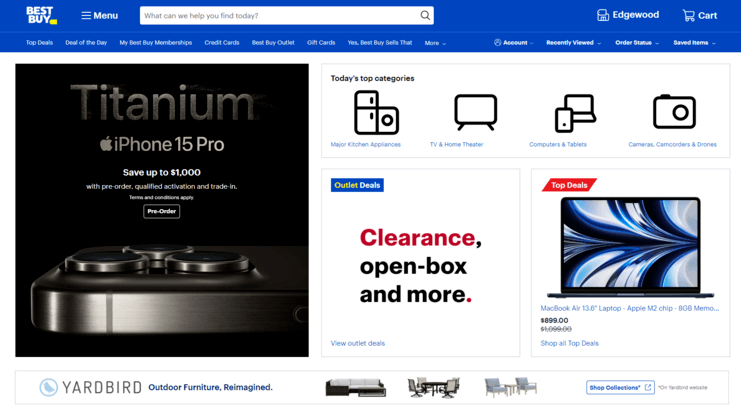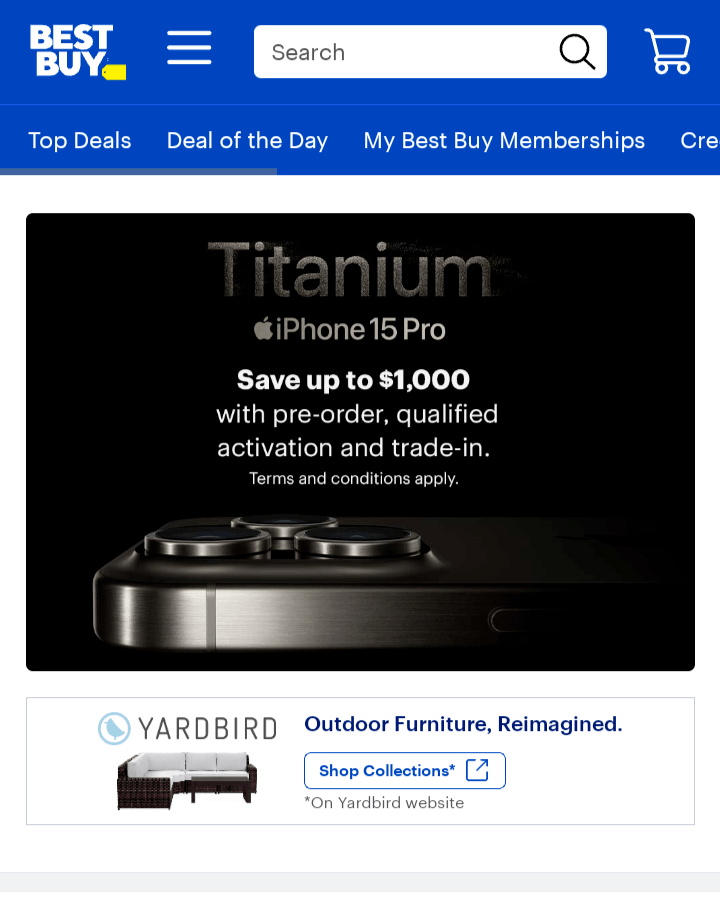 By using responsive design, you'll bring in tons of traffic on desktop and mobile devices — plus, you'll rank a lot higher in search results, so more people will find you to begin with.
6. Optimize your page speeds
Finally, you should make a point of optimizing your website's page load speeds. If someone visits your website and it takes forever to load, that's bad news — they'll probably hit the back button. Plus, Google will likely rank your site lower if it takes too long to load. It's a big ranking factor.
To address this, you can take the following steps:
Cache your web pages
Limit redirects
Minify code
Compress images
By doing these things, you can help your pages load faster. Ideally, they'll load within three seconds (only one or two, ideally). That way, you'll rank higher and be more successful at retaining traffic.
Learn more about how to harness SEO for retail companies
The tips listed above are some of the best ways to improve SEO for retail companies like yours. Using them, you can do a lot to generate more leads and revenue.
But there's more to retail company SEO than just those six tips. If you want to learn more about retail SEO, be sure to check out some other content here on SEO.com!
Writers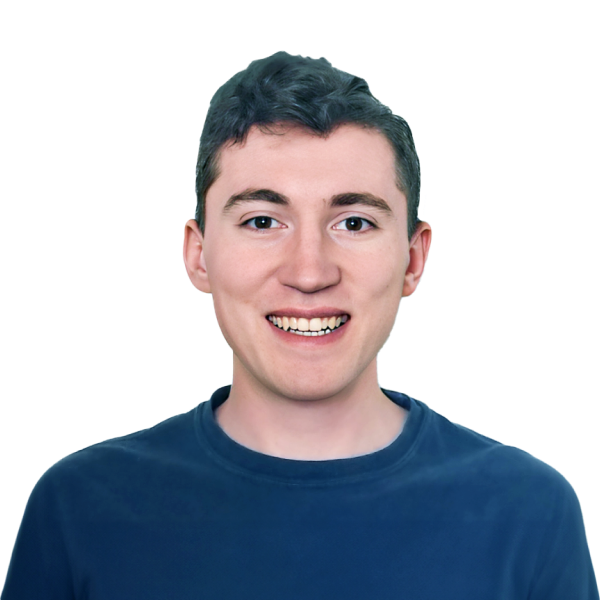 Matthew Gibbons
Lead Data & Tech Writer