No matter which marketing channels you use, search engine optimization (SEO) is an important strategy to maintain. SEO places your web content in front of your target audience to introduce them to your business and help them trust your brand.
While we usually talk about SEO in the context of Google search results, Google isn't the only site where SEO is important. If you publish videos on YouTube, you must consider SEO there, too. Without it, people won't discover your videos on the site.
So, how does YouTube SEO work? And how can you optimize it to get your videos in front of the right people? That's what we're going to answer on this page, so keep reading to find out more!
Why YouTube is a valuable channel for SEO
Before we start talking about how to optimize your YouTube SEO strategy, let's discuss what makes YouTube valuable for SEO and marketing in the first place.
Ultimately, the main thing is that tons of people are on YouTube — almost 3 billion, to be precise. In fact, YouTube is the second-biggest search engine in the world, with only Google surpassing it. That means it's pretty much the second-best place to find your target audience online.
It also helps that since Google owns YouTube, it regularly pulls YouTube videos into search results. That means that YouTube SEO can help your Google SEO, too.
So, when you're looking for good marketing channels to take advantage of, YouTube is one of the first ones you should go for. Of course, to do that successfully, you need a killer YouTube SEO strategy.
How SEO on YouTube works
So, how exactly does SEO on YouTube work?
YouTube SEO works through two major avenues. On one hand, you have YouTube's search algorithm, which is similar to how it works in Google — someone actively searches for a keyword, and YouTube displays relevant search results.
But YouTube also has an algorithm for recommending specific videos to specific users on their homepage, which is something that you don't see with Google. This algorithm doesn't require people to search for anything — they just open YouTube, and boom, there are the recommendations.
That means you'll want to go beyond just inserting keywords (although that's an important step) and find additional methods of optimizing your videos for the YouTube algorithm. That's what we'll cover on the rest of this page.
5 tips for improving your YouTube SEO strategy
Now we get to the crucial question: How can you improve SEO for YouTube? How can you optimize your videos?
There are a lot of steps you can take, but on this page, we'll cover five of the most important ones. Those steps include:
Keep reading to learn more about each one!
1. Optimize your video title and thumbnail
When your video appears in users' recommendations or in search results, there are two elements that they'll see: The title and the thumbnail. To get people to click on your video, you must optimize these two elements.
To optimize your title, start by making sure to include the main keyword you're targeting with your video. Then make sure your title is compelling enough for people to click on it.
If your video includes a list, you can indicate that in the title (e.g., "4 steps to…"). Or, if it's a how-to video, begin the title with the words "how to":

For your thumbnail, be sure to use something that accurately conveys what your video is about. If your video features a person speaking to the camera for most of the runtime, feature that person in the thumbnail. You should also use an attractive color scheme and maybe even add some text to the image.
2. Add a CTA to your video and description
One thing every one of your videos should have is a call to action (CTA).
A CTA is where you tell viewers what action you want them to take after watching the video. For some videos, that action might be something like a purchase. But for others, it may be a request for viewers to like the video or subscribe to your channel.
Whatever the CTA is, include it somewhere. If you don't tell users what you want from them, they aren't as likely to do it. To really help you get this point across, you can add your CTA both to the video itself and to the description.
This boosts your SEO because it allows you to direct users toward SEO-specific actions like visiting your site, watching more videos, or subscribing to your channel to boost your ranking on YouTube.
3. Add closed captions with an SRT file
When you publish written content on your website, Google can tell what the page is about by crawling the text. But what about a video? Google and YouTube can't "read" a video, can they?
Well, the answer is both yes and no. On the one hand, it's true that YouTube can't read the video itself. But you know what it can read? A transcript of that video. By creating a transcript via a SubRip subtitle (SRT) file and using it to add closed captions to the video, you give YouTube something it can read.
That means that there's still a good reason to include keywords in your video, because YouTube will be able to read them via the transcript. Plus, it's always good to have closed captions for accessibility purposes.
4. Keep up with your YouTube analytics
Just like with regular SEO, analytics are important. Optimizing SEO for YouTube requires you to monitor what kinds of results you're already driving — what's working, what's not, which users you're reaching, and more.
Some of the YouTube metrics you can track include:
Viewer demographics
Subscriber growth
Watch time
Audience retention
Traffic sources
And more!
Tracking these metrics can help you discover patterns in your video engagement, audience, and more that may lead you to upgrade your YouTube SEO strategy in different ways.
5. Optimize your channel page
Finally, you can improve your SEO across all your videos by optimizing your channel page.
While users will typically discover you through an individual video, there's always a chance that your channel itself will come up in search results. If this happens, you want users to click on it and be satisfied with what they find.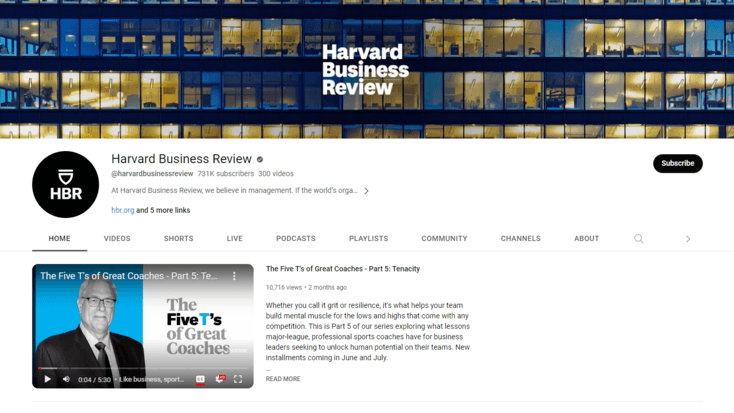 So, how exactly can you optimize your channel page? One way is to fill out your "About" section with a professional description that includes valuable keywords that apply to your business. You can also set up a featured video to play on your channel page when people visit it.
Learn more ways to improve your YouTube SEO strategy on SEO.com
Now that you know how to improve SEO for YouTube, you can start building out your YouTube strategy. But there are still other ways you can boost your SEO, both on YouTube and on your website. If you're interested in learning more helpful SEO tactics, check out some other content here on SEO.com!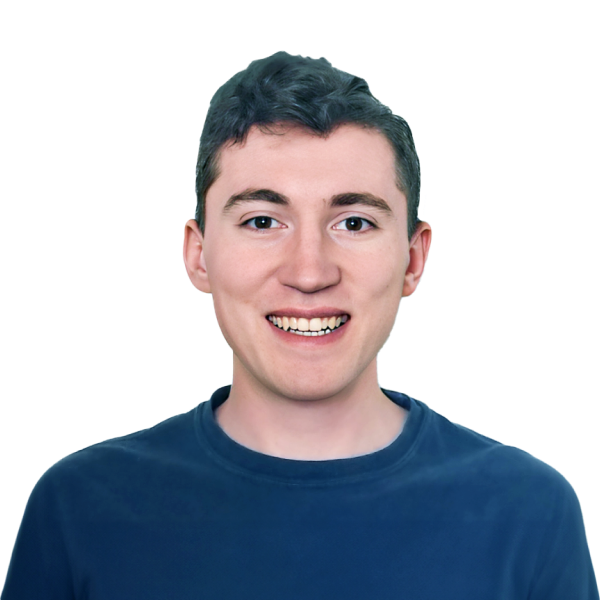 Matthew is a marketing expert focusing on the SEO & martech spaces. He has written over 500 marketing guides and video scripts for the WebFX YouTube channel. When he's not striving to put out some fresh blog posts and articles, he's usually fueling his Tolkien obsession or working on miscellaneous creative projects.
What to read next
My Site Isn't Showing Up on Google! Discover 6 Reasons Why Your Site Isn't Ranking
Keep Reading