Search engine optimization (SEO) best practices for videos increase your content's visibility and help you reach your target audience. Not sure how to get started? Let this list of video SEO best practices guide you. This article discusses SEO tips for videos and answers frequently asked questions about video SEO.
7 SEO best practices you must employ to reach your target audience
Google can index videos from YouTube and other websites to serve them to searchers. Here are some ideas for optimizing videos for SEO:
Let's discuss all these video SEO tips:
1. Do your keyword research
First things first: Perform your keyword research.
Most SEO campaigns start with keyword research, video SEO included. Keyword research tools like KeywordsFX enable you to find relevant keywords that your prospects use when searching for your products or competitors.
When you search for your primary keywords on YouTube, you also get an idea of the other relevant topic searches.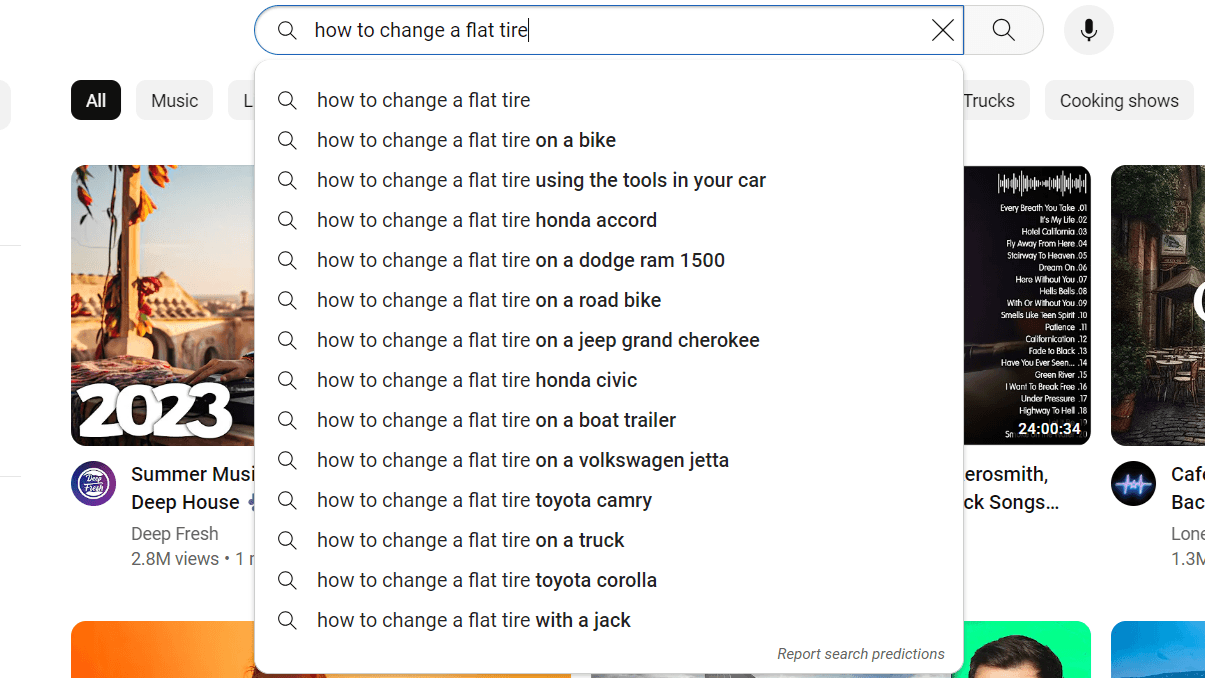 Use your primary keywords and two or three relevant, long-tail keywords in your video's title and description to optimize it for search. You can even use keywords within the video itself.
Since YouTube can transcribe your video, having your primary keywords spoken in the video enables Google to see them from your transcript.
Mentioning your primary keywords in your video also tells your audience they've come to the right video!
You can also try using audience research tools to better understand your target market and what they're searching for online.
2. Create helpful and high-quality video content
Make your video stand out from others by crafting a video that your target audience will find helpful, entertaining, and appealing.
How does high-quality content affect SEO? Creating unique, quality content makes your video stand out in Google SERPs and YouTube search results, thus increasing your click-through rates.
Here are a couple of SEO tips for videos to make them enticing to searchers:
Use a custom thumbnail for each of your videos to clearly communicate what they're about.
Add tags to your YouTube videos. These video tags help YouTube understand a video's context so your videos can appear in relevant searches.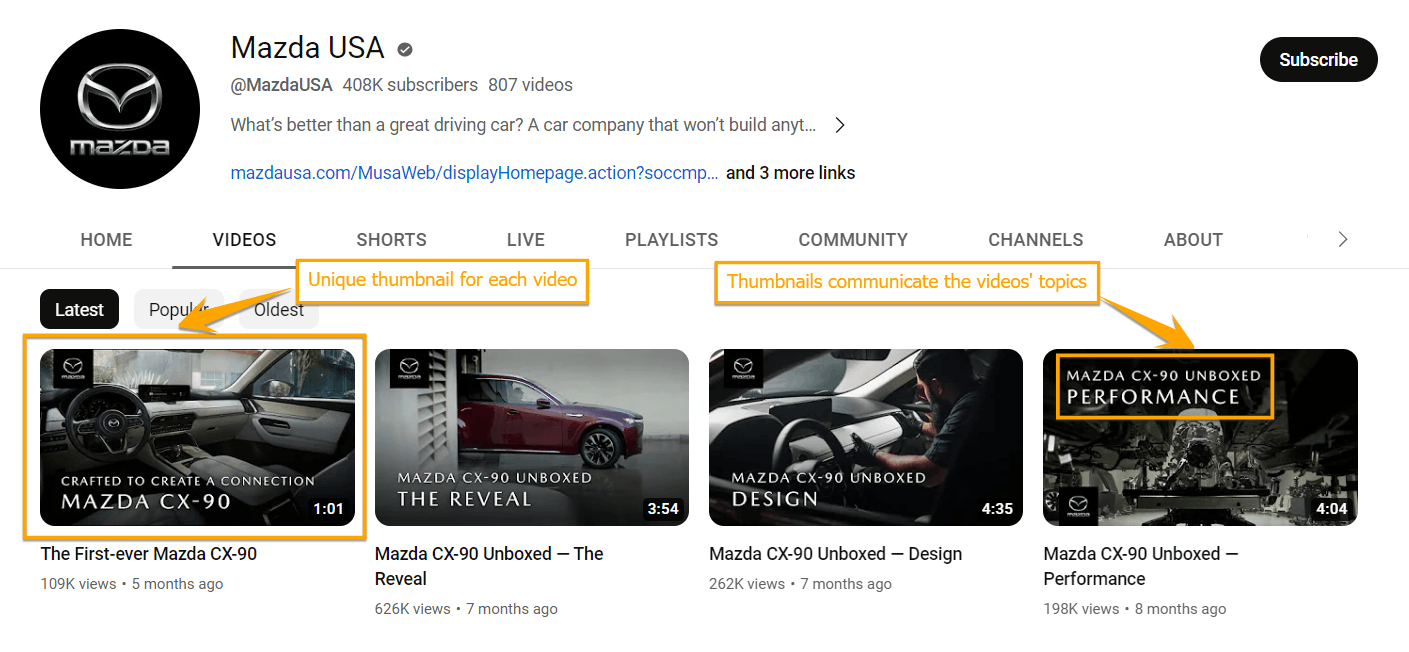 3. Enable YouTube elements and structured data
Optimizing videos for SEO involves helping search engines find and understand your video content. The Key Moments feature and the Live Badge help search engines index your video, and they help users get to the content that matches their search intent.
Adding structured data is also one of the SEO best practices for videos. Structured data is a description for your pages to make it easier for search engines to understand the page's content.
Let's briefly go over each of the YouTube elements we just mentioned:
Key Moments: Divide your videos into key sections
The Key Moments feature breaks your videos into different sections. According to Google's documentation, the search engine tries to detect the different segments of your video automatically. However, it will prioritize the key moments you set through structured data or YouTube.
Is your video posted on YouTube? Add timestamps and labels in the video description to tell YouTube and Google your video's Key Moments, like in the example below. You can also check out Google's best practices for marking timestamps on YouTube.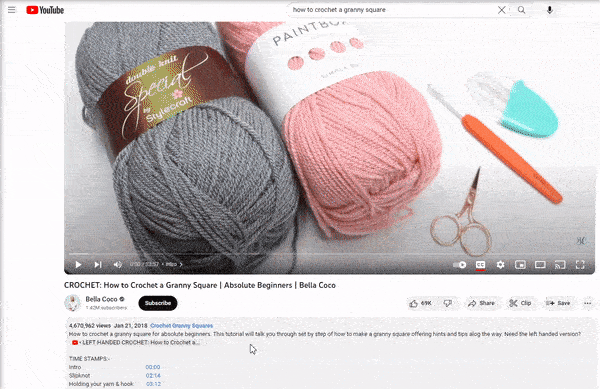 Live Badge: Let viewers know it's a broadcast event
The Live Badge is a red badge that appears in search results to indicate that a video is currently livestreaming. To add one to your video, use BroadcastEvent structured data and the indexing API. Follow Google's Live Badge guidelines to make sure you follow best practices!
Structured data: Help Google find your video and show it to relevant searches
Use structured data that describes your video. Doing so helps Google understand and include the video content in relevant search results. Ensure that the structured data you provide is consistent with your video content.
4. Let Google fetch your video files
You've enabled Key Moments in your videos and added thumbnails. Now, to ensure that Google can index your video page and show it on SERPs, you must allow the search engine to fetch your video files to understand your videos' content.
Granting Google permission to fetch your video files also enables video previews and other features like Key Moments.
Granting Google permission to fetch your video files also enables video previews and other features like Key Moments. A video preview in SERPs is an excerpt from your video — a moving preview that allows users to understand your content better. You can set the maximum duration of your video previews.
5. Publish a transcript of your video
Another video SEO best practice is publishing your video's transcript on your website. Embed your video on a page so that readers also have the option to watch the video.
Video transcripts are full of keyword-rich text that helps Google index your videos. In addition, transcripts are excellent pages you can link to from other relevant pages on your site, spreading "link juice"!
Pro tip
Ensure your video is available on a public web page — whether on your site or publicly published on video platforms like YouTube. This helps Google find and index your video. Make sure you don't have a robots.txt or noindex robots meta tag blocking these pages!
6. Add internal links to and from your videos
Internal links help guide users across your site, moving from one page to another. It also helps search engine crawlers index your videos.
You can add links leading to your video's transcript pages from other, relevant pages on your site. If your videos are posted on YouTube, provide links to relevant pages on your site in the video description to lead viewers and search engine bots to your site!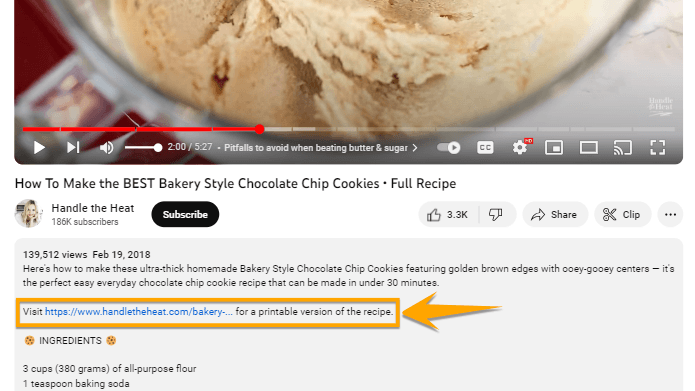 7. Create a video sitemap
Let Google easily find your videos by creating a video sitemap for each one and submitting it to the search engine. A video sitemap helps search engines index your videos so they can appear in searches.
The best sitemap formats for videos are XML, RSS, mRSS, and Atom 1.0.
There are different sitemap formats. Google's guidelines on sitemaps indicate that the best sitemap formats for videos are XML, RSS, mRSS, and Atom 1.0.
Video SEO FAQs
Now that we've discussed each item in our video SEO best practices checklist, let's answer your burning questions about video SEO:
What is video SEO?
Video SEO is the process of optimizing your video content to rank in relevant queries in search engines like Google and Bing.
Why is video SEO important?
It's no secret that videos can boost your marketing efforts. In fact, 90% of customers said that videos helped them make a purchase decision.
For that reason, you want your audience to discover your video content when they search for it. Video SEO tips can help you rank in SERPs to boost brand awareness and increase your videos' discoverability!
What are the benefits of video SEO?
Implementing SEO best practices for videos can:
Increase your site's click-through rates in SERPs: Pages in SERPs with a video thumbnail draw more attention from searchers than text-based pages.
Increases your page's engagement: Embedding a video into your pages as part of your video SEO efforts encourages site visitors to engage with your page and watch it.
Increase backlinks from other websites: Backlinks are an important part of an SEO strategy, as they are ranking factors. By earning backlinks from other authoritative sites to your videos and pages, you reach a wider audience. It also signals search engines that you're a credible and authoritative source on the topic!
Reach your target audience with SEO best practices for videos
Now that you have your video SEO best practices checklist, start employing these video SEO tips to let your prospects find your content and start engaging with your business!