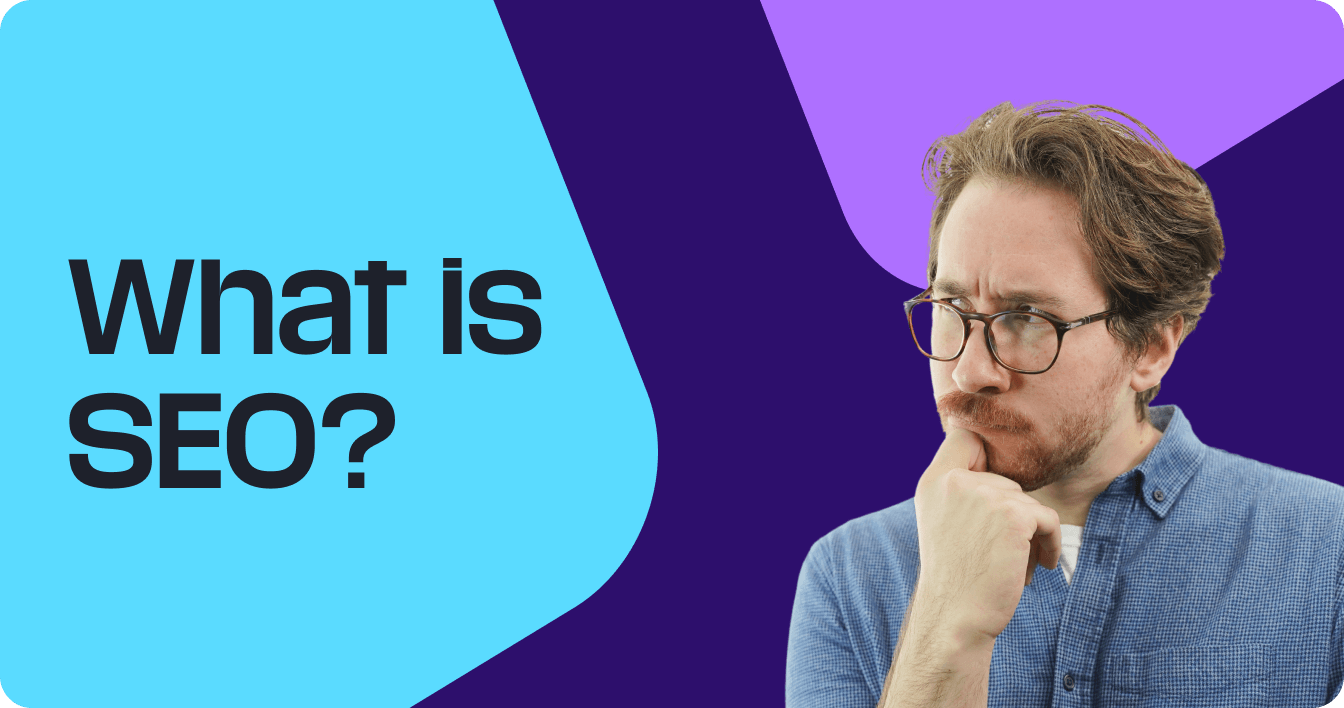 Search engine optimization (SEO) is a familiar concept for many businesses in the tech industry. However, while you're trying to get people interested in your software as a service (SaaS) or other products, you might be lacking in your own website's development.
SEO for tech companies can help you earn more leads while conveying a professional, seamless experience for users. We will break down tech SEO in the following sections:
Understanding the ins and outs of SEO can help you improve your website and build a positive reputation. Learn more about SEO for the tech industry below!
What is SEO for tech companies?
SEO for tech companies is the process of improving your website to make it easier for your audience and search engines to find it. More specifically, tech SEO focuses on companies within the industry who want to stand out and earn more organic traffic.
Some prime examples of tech companies who need SEO include:
SaaS companies
Tech consulting businesses
Technology manufacturers and distributors
Web designers and developers
Information technology (IT) companies
Why use tech SEO?
The tech industry is home to many different companies offering similar, useful products. So, how can you show your customers that you differ from the rest?
SEO can help. By optimizing your website, you can enjoy the following benefits:
You earn more conversions: When people find your site at the top of search engine results pages, they're more likely to visit your website. From there, you can encourage them down the sales funnel and boost your conversions organically.
You improve user experience (UX): Part of optimizing your site is making it better for users, not just search engine algorithms. With that, you can create a UX for SEO that leaves people with a positive impression of your company and services.
You stay competitive: Many of your competitors are already using SEO, but that's no cause for worry. You can build on what they've done already and show how you're an industry source and trustworthy company.
Above all, SEO is here to help you put yourself above others while maximizing resources.
Examples of SEO for tech industry
To better understand what SEO looks like in the tech industry, let's look at a couple examples of what other tech and SaaS sites do to help with rankings.
Keyword usage
Keywords are a crucial part of SEO, as they essentially control the SERPs. Keywords are the phrases people enter into the SERPs when looking for products and services.
For example, the term "email marketing software" brings up the following organic results: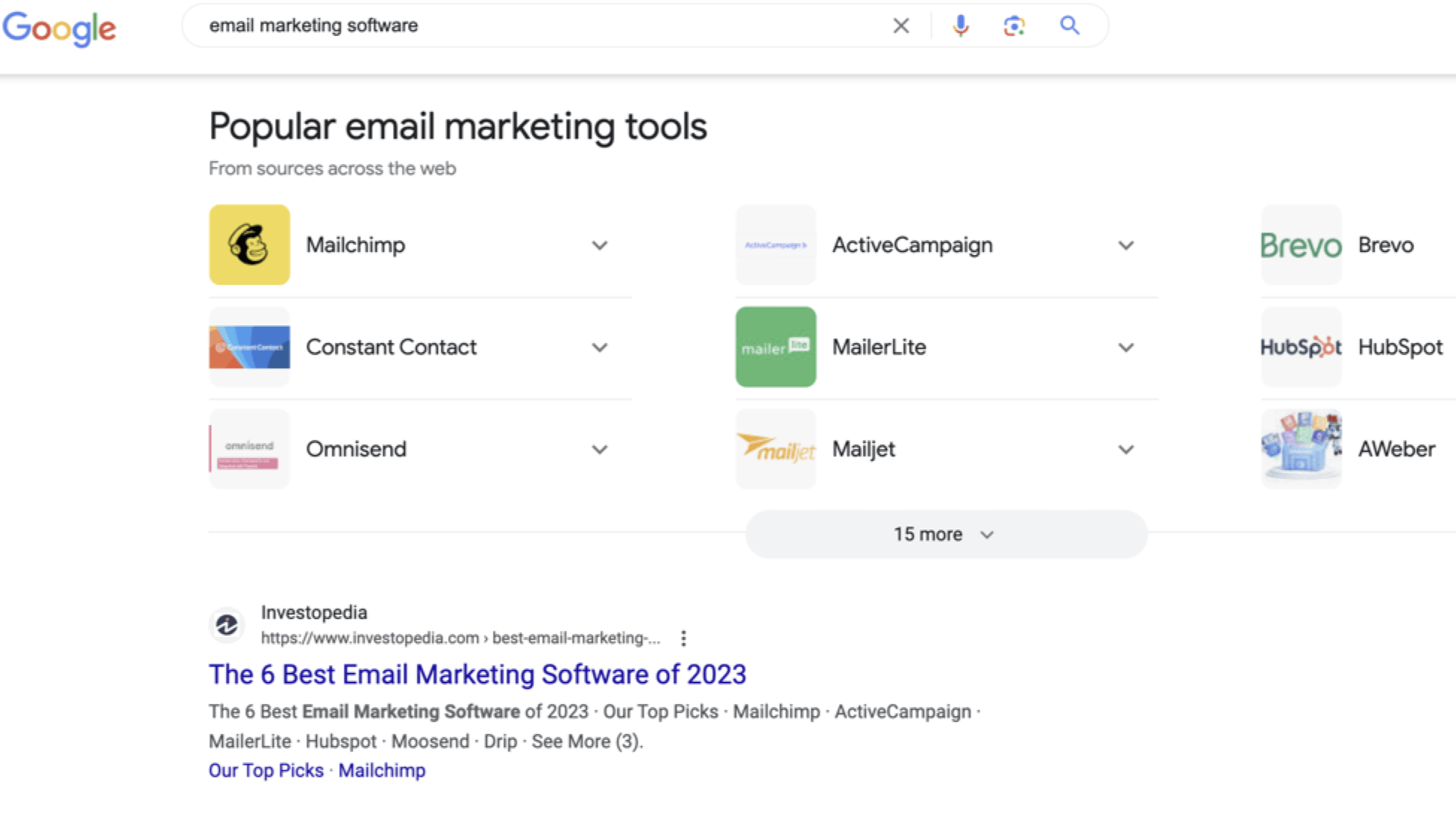 You should have a target keyword and a few related ones for each page that you write, whether it's a product page, blog post, or other copy. As you can see, the results above have done an excellent job with SEO, because Google pulls them directly from the SERPs.
You should use your target keyword in the following areas:
Page title
Meta description
The page URL
Body text
Headings
Web design
Web design also impacts SEO for tech companies. Images, links, and text all play a role in how people and search engines interact with your website. Plus, who wants to look at a crowded or boring website?
This example from BookingTimes — a medical scheduling software company — includes a clear navigation bar, balanced graphics and text, and appropriate links: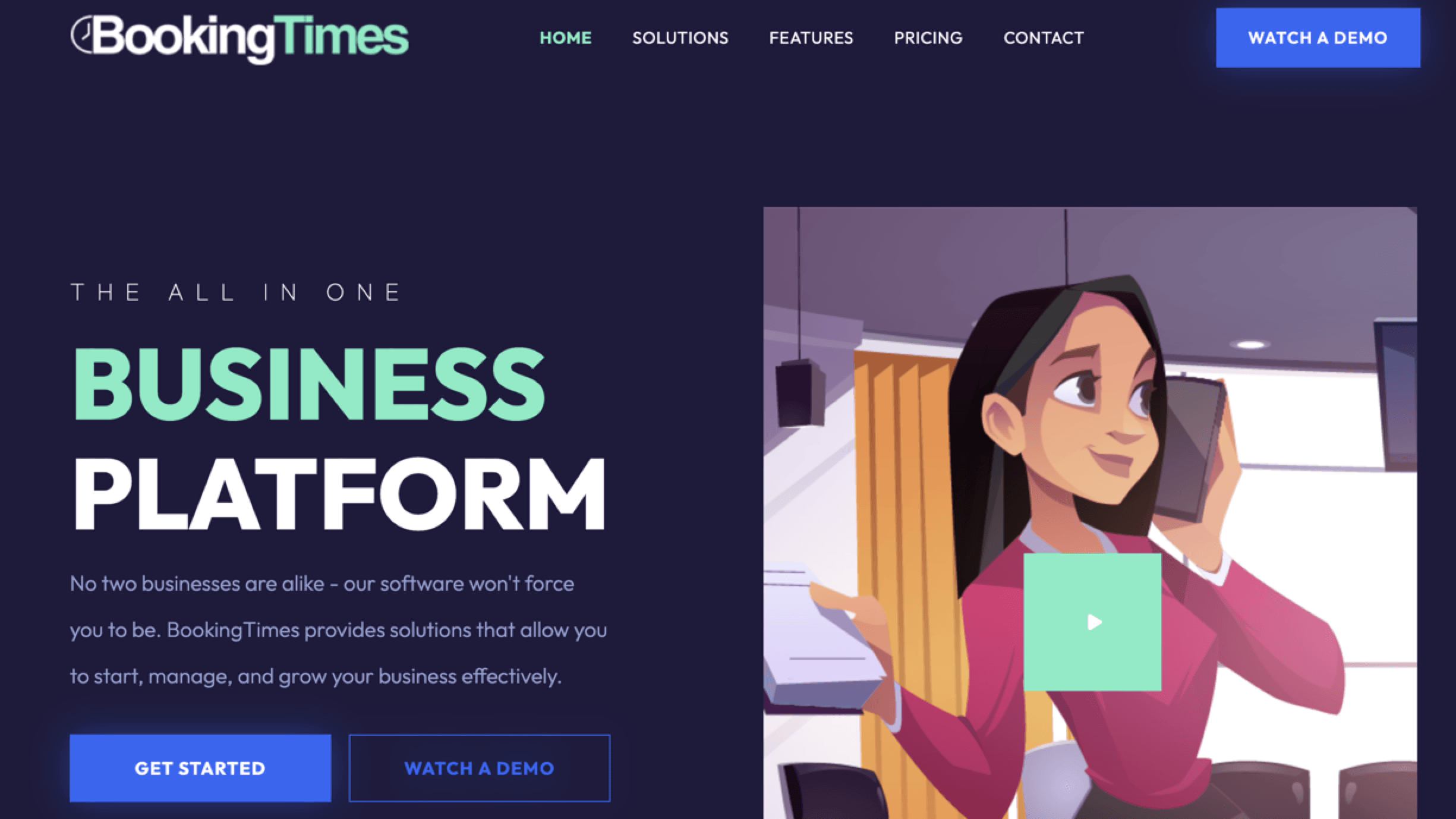 Your design should represent your company while also making it easier for users and search engines to access every page they need.
Content
Content is the backbone of SEO. It's where you will integrate keywords, help users find information, and pitch your products and services. However, you should be sure to integrate your keywords and break up each piece so it's easy to read.
This content from Salesforce has a neat layout with seamless integration in the header: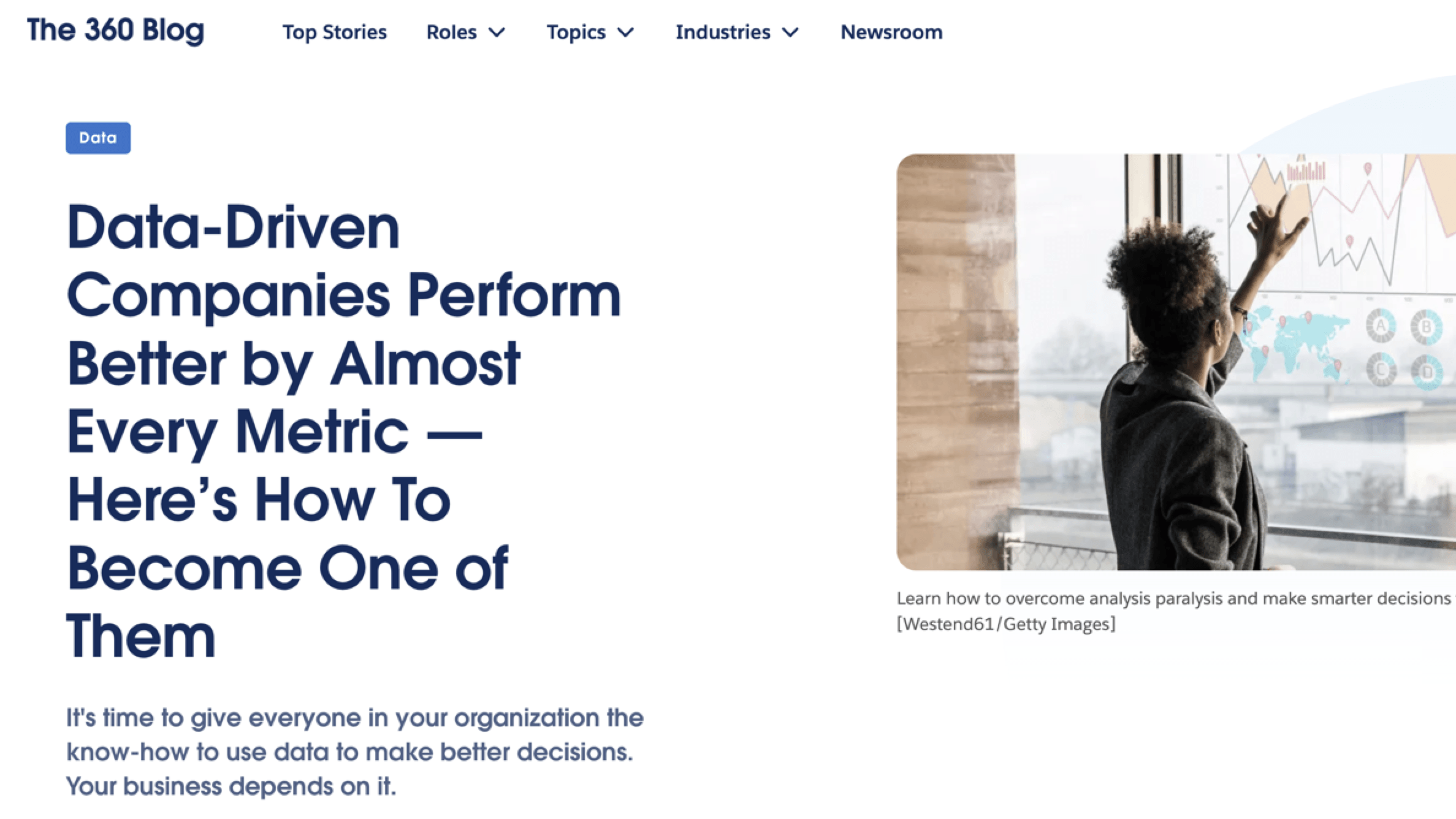 They also include alt text for their images and an estimated length. Their actual body content is easy to skim, with plenty of heading breakdowns and bullet points: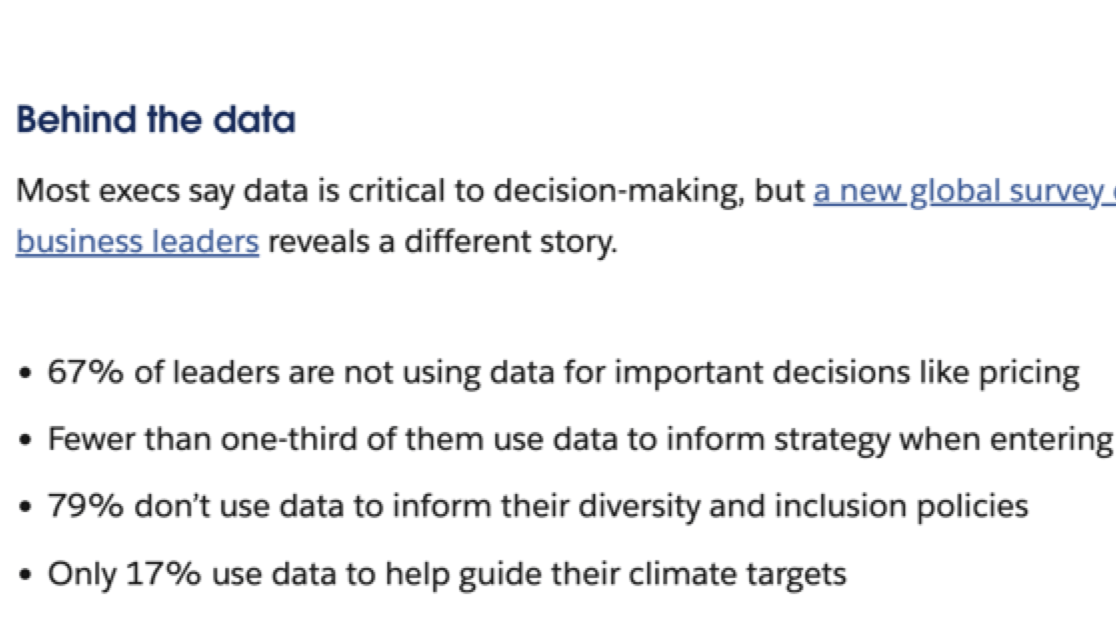 3 tips for successful SEO
Getting started with SEO is much easier when you have all the inside tricks and tips.
Let's cover a few to help you master SEO for tech companies:
Target the right audience
Explain benefits and features
Use effective calls to action (CTAs)
1. Target the right audience
Before you begin changing your website and overhauling the design, you need to outline your target audience. For tech companies, this will likely be other businesses or users who need your software. The specifics will vary depending on your company.
Creating buyer personas is one way to help you aim your content at the right users. Buyer personas are representations of your end user and point of contact — the person who will be interacting with your content. To create a persona, include the following information:
Age
Job title
Industry
Location
Budget
This step will give you a start at earning more leads through your content.
2. Explain benefits and features
Benefits and features might seem like the same thing, but they represent different aspects of your product. Explaining them both will give customers all the details they need while persuading them to purchase.
Features are hard descriptions of parts of your product. Benefits, however, are the ways that your product will help the user. For example, if you sell email marketing software your features might be things like:
Automated email storage
Scheduling abilities
Templates and
Your benefits could include:
Saving time on writing and sending emails
Better access to customer interactions and responses
Reduced funds on multiple email tools
In terms of SEO, explaining benefits and features helps you create well-rounded, useful content that helps users and search engines. Google can also use these explanations to pull your product for relevant queries, which boosts SEO.
Above all, Google wants to give users relevant results, so if more people view and convert from your pages, you will be more likely to rank.
3. Use effective CTAs
The last tip on our list is to use effective CTAs on all your pages. These should be easy, actionable items that tell users what they can do next: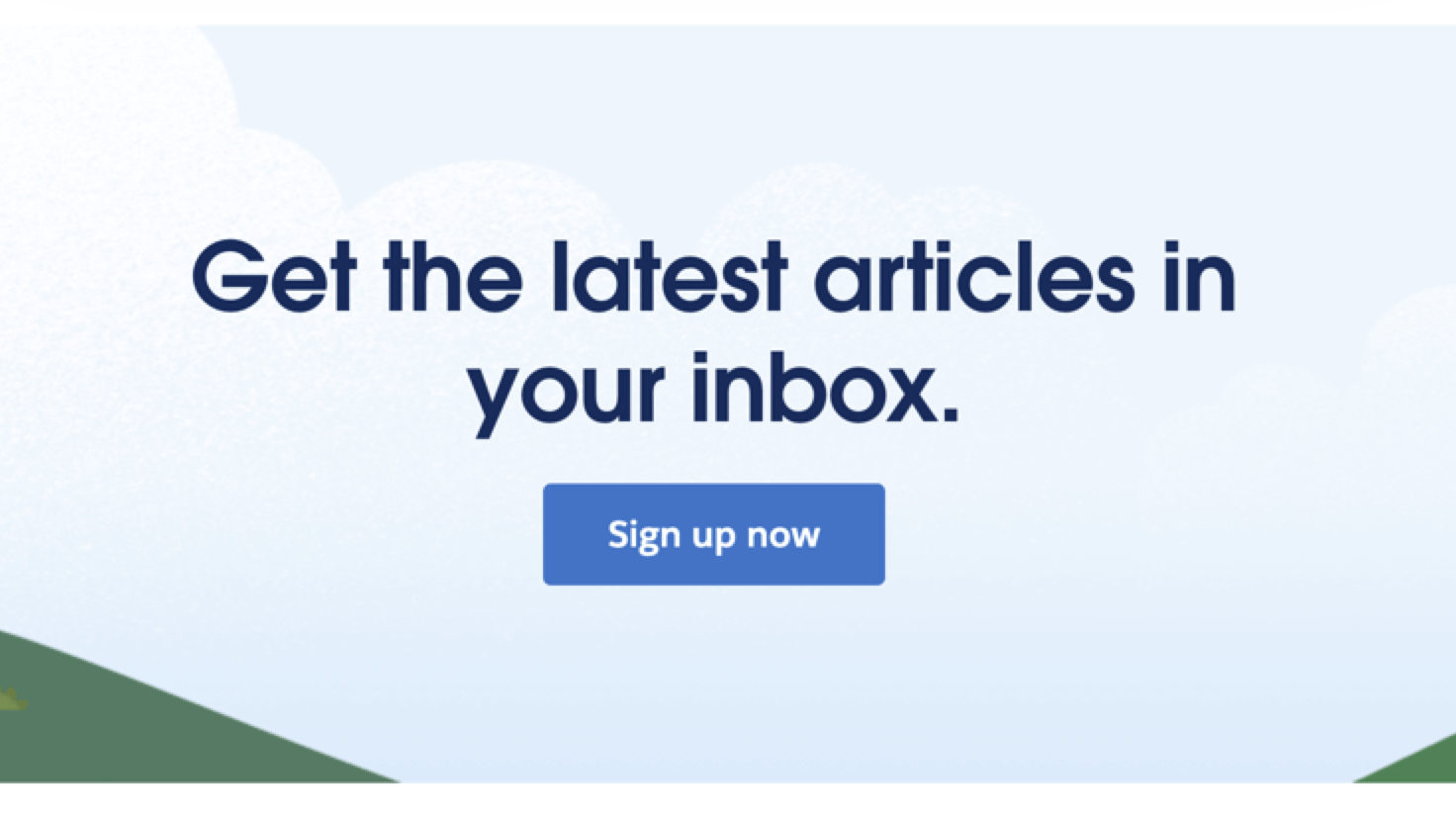 After putting in all that work on your website, the last thing you want is for users to click away before converting. CTAs tell users the next step, so they don't have to guess. By adding CTAs, you can make sure your SEO works from the top of the funnel to the bottom.
Improve SEO for tech companies on SEO.com
Now that you have a start on tech SEO, it's time to start planning your approach. If you want help, you can access dozens of articles here on SEO.com to help you research and create an SEO plan.
Or, if you want more information, you can contact us online to get started!
Writers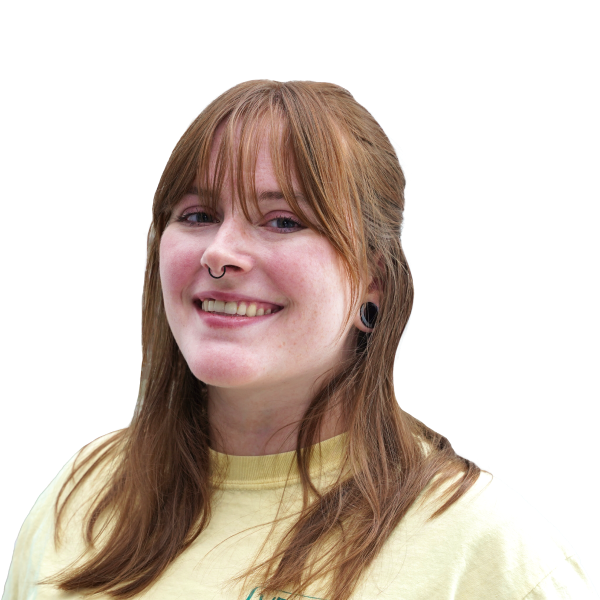 Abbey Stephan
Lead Editor