User experience (UX) describes how users feel while engaging with a website or application. It includes various elements, including customer satisfaction overall, website design, loading speed, and navigation ease.
Popular search engines like Google favor websites that offer a satisfying user experience. They aim to highlight the best content for consumers, such as user-friendly, attractive websites that simplify UX.
Therefore, enhancing UX components can significantly boost your search engine optimization (SEO) efforts. But where do you even begin?
On this page, we're diving into how to optimize UX for SEO to answer that question!
Let's get started!
How to optimize UX for SEO
Here's how to optimize UX for SEO in seven simple steps:
Conduct a comprehensive audit of your website's current SEO performance
Optimize images and reduce server response time to improve site speed
Implement a responsive design to enhance mobile friendliness
Create user-friendly URLs that are descriptive, concise, and easy to read
Create keyword-targeted meta tags, including the meta title and meta description
Create unique and compelling content
Regularly monitor and analyze your website's performance
Let's take a closer look at each step below!
1. Conduct a comprehensive audit of your website's current SEO performance
Conduct a thorough website SEO audit to discover areas that require improvement and ascertain whether SEO strategies are successful. Be mindful of site structure, meta descriptions, and keyword optimization.
A thorough audit can help you identify your website's pros and cons so you can decide how best to improve it for search engines. Ensure your website is mobile-responsive and offers a smooth surfing experience on various devices.
The standard and applicability of your website's content and overall user experience are other factors to consider during a website audit. Ensure your content is captivating, informative, and optimized for search engines.
Assessing your site's speed and performance is critical since slow loading times may negatively impact user experience and search engine results. Check your website's navigation and design to ensure they are easy to use.
2. Optimize images and reduce server response time to improve site speed
Start image optimization to increase site performance and user experience. Large picture files cause loading times to lag, frustrating users and driving them away from your website. You can reduce file sizes without compromising picture quality by compressing photos and using the proper file formats.
Additionally, reducing server response time is essential for ensuring fast page loading. You can achieve this by:
Optimizing your website's code: Reducing the size of CSS and JavaScript files, deleting unwanted plugins or themes, and cleaning up can speed up loading and decrease the time a server takes to respond to a request.
Utilizing caching mechanisms: Server-side caching and browser caching can substantially speed up subsequent page loads by keeping static resources like pictures, CSS, and JavaScript files in the cache.
Enabling compression: Compressing your website's files before delivering them to users' browsers may significantly reduce file sizes and speed up loading. By compressing resources like HTML, CSS, and JavaScript, you can lower bandwidth use and boost the functionality of a website.
Investing in a reliable hosting provider: A dependable hosting company will reduce downtime and increase site performance since they have solid servers and infrastructure. Furthermore, they will provide options like content delivery networks (CDNs), which can improve website performance by dispersing material across several servers worldwide.
By prioritizing site speed, you can create a seamless browsing experience that keeps users interested and satisfied.
3. Implement a responsive design to enhance mobile friendliness
Establish a responsive design to ensure your website is straightforward and available on smartphones and tablets. The following measures can help you achieve this:
Use fluid layouts that adapt to various screen sizes and resolutions.
Incorporate touch-friendly navigation features, such as larger buttons and swipe gestures.
Test your website on mobile devices and browsers to ensure consistent performance.
Consider using a mobile-first approach, designing the website for mobile devices first, then scaling up for desktop screens.
Regularly update your responsive design to adapt to new devices and technologies.
You can provide mobile consumers with a fluid browsing experience by customizing your website's appearance and content for various screen sizes, eventually increasing engagement and satisfaction.
Additionally, responsive design can improve your rankings, as search engines prefer mobile-friendly websites in their results pages.
4. Create user-friendly URLs that are descriptive and memorable
Set up user-friendly URLs to enhance the overall user experience and increase your website's click-through rates. Use keywords that appropriately reflect the page's content when generating URLs to make it simpler for visitors and search engines to comprehend the page.
Most experts recommend concise, shorter, or more intricate URLs since they are more aesthetically pleasing and simpler to remember. Additionally, employing hyphens to separate words in the URL helps improve readability and guarantees that each term is distinct.
You can significantly increase your website's exposure and search engine rankings by optimizing your URLs to be user-friendly and keyword-rich. Additionally, including pertinent keywords in the URL helps draw more qualified visitors to your site, improving the possibility of conversions and engagement.
5. Create keyword-targeted meta tags
Create keyword-targeted meta tags for each page of your website. Meta tags are text snippets that inform search engines about your web page content. Add pertinent keywords to your title tag and meta description to assist search engines in determining how relevant your site content is to a user's search query. This approach can make your website more visible in search engine results and boost the possibility of getting organic visitors.
Make sure to precisely and briefly explain the content of each page in your meta tags and organically work in your target keywords. Avoid keyword stuffing or incorporating unrelated content to improve your website's rating.
Instead, focus on writing meta descriptions that are useful and interesting and persuade readers to visit your website. Writing excellent meta descriptions can significantly contribute to your website's SEO efforts and increase organic traffic.
6. Create unique and compelling content
Produce captivating, original content that speaks to the needs and requirements of your intended audience. You may position yourself as an authority in your field and draw a greater audience to your website by offering insightful data and exciting tales. Some of the top techniques for producing distinctive and captivating content include the following:
Conducting market research to understand your target audience's needs and interests.
Performing keyword research to find pertinent topics and make your content search engine-friendly.
Use relevant keywords strategically throughout your content to improve its visibility in search results.
Writing enlightening, well-researched content that benefits your readers.
Enhancing the engagement of your content with visual elements — images, infographics, or videos.
Utilizing storytelling techniques to increase the relatability and interest of your content.
Maintaining your content's relevance and currentness requires frequent updates and refreshes.
These strategies will help you create high-quality content that ranks and appeals to your target audience.
7. Regularly monitor and analyze your website's performance
Ensure your content reaches your audience successfully by regularly monitoring and analyzing your website's performance to find areas for improvement. Track data with analytics software, including:
Page visits
Bounce
Conversion rates
This information can offer insight into what connects with your readers and what needs to be changed.
Additionally, remaining current with SEO developments and algorithms will help you improve your content's visibility and search engine optimization. You can continually enhance and fine-tune your content strategy by keeping track of and assessing the success of your website.
3 Examples of sites that provide great UX
To give you some inspiration, here are the top three websites that excel at providing a fantastic user experience:
Amazon
Airbnb
Spotify
1. Amazon
Amazon's intuitive interface and personalized product recommendations provide customers with a seamless shopping experience. Fluid browsing and intuitive features like one-click purchases add to the website's excellent user experience.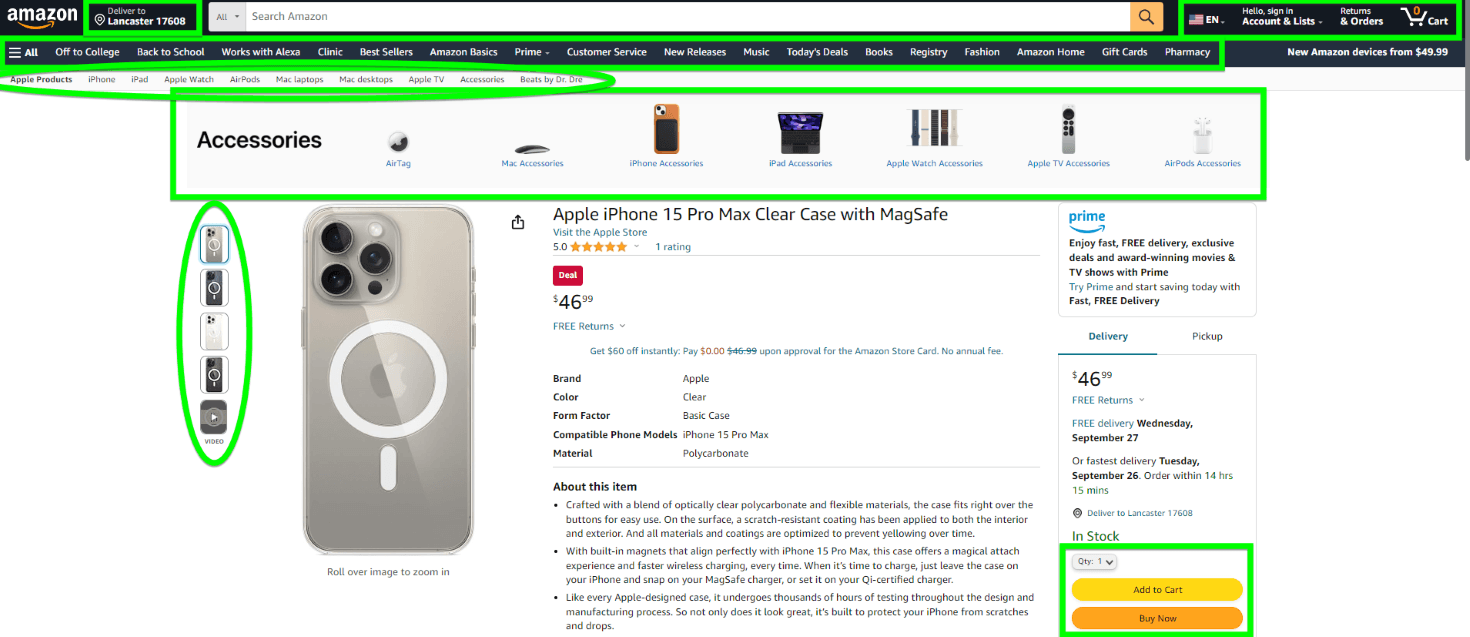 Amazon's customer reviews and rating system assists consumers in making educated purchase selections, while its speedy and dependable shipping service assures a seamless transaction procedure. The website's comprehensive search feature and easy-to-navigate sections make it simple for consumers to locate what they're searching for.
2. Airbnb
Airbnb offers a user-friendly and visually appealing design, which enables customers to search for and book lodgings effortlessly. The site provides extensive listings, high-quality photographs, and trustworthy ratings, giving customers confidence in their decisions.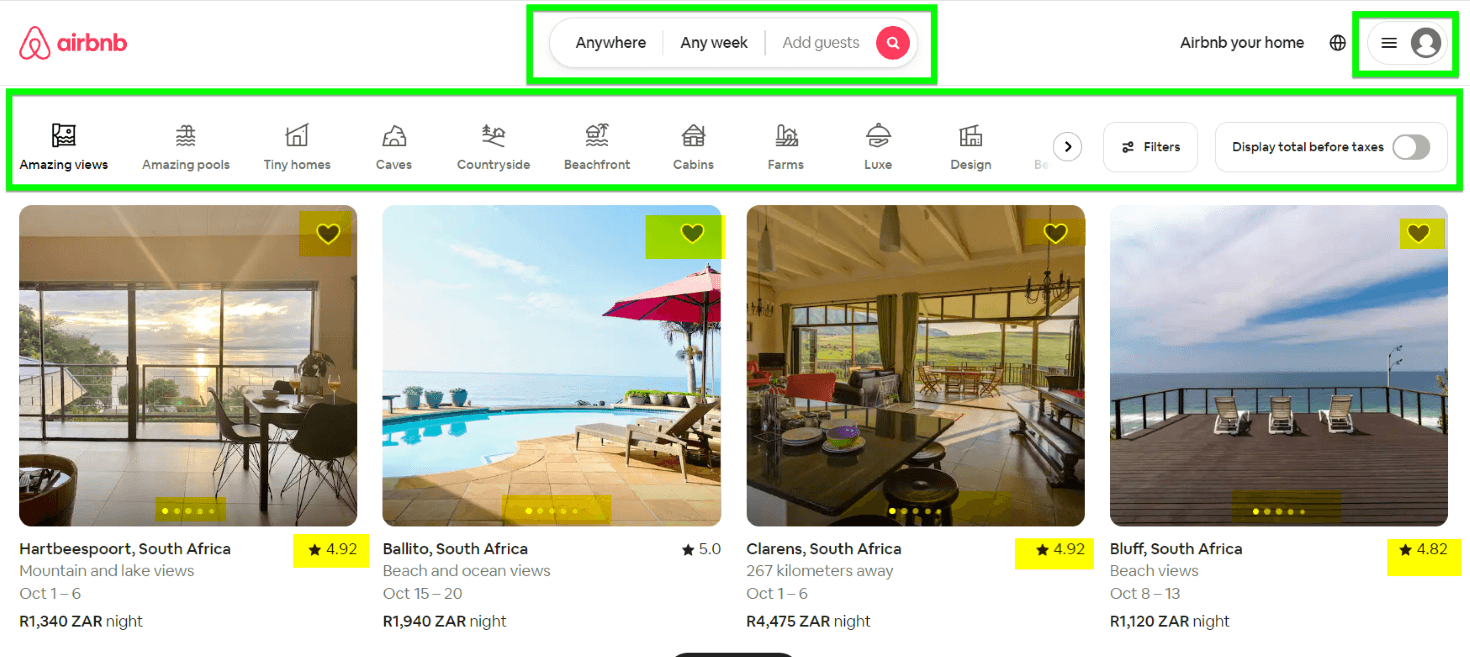 Airbnb's rapid customer service improves the overall user experience. The company offers assistance for any issues or challenges arising during a visit 24 hours a day, seven days a week. Since these services increase customer comfort and security, visitors from all over the world frequently choose Airbnb.
Spotify
Spotify offers a seamless and personalized music streaming experience. Users can easily navigate through their favorite music, playlists, and podcasts because of the interface's simplicity and cleanliness. The platform's sophisticated algorithms for playlist curation and song suggestions guarantee that customers always have a personalized and delightful listening experience.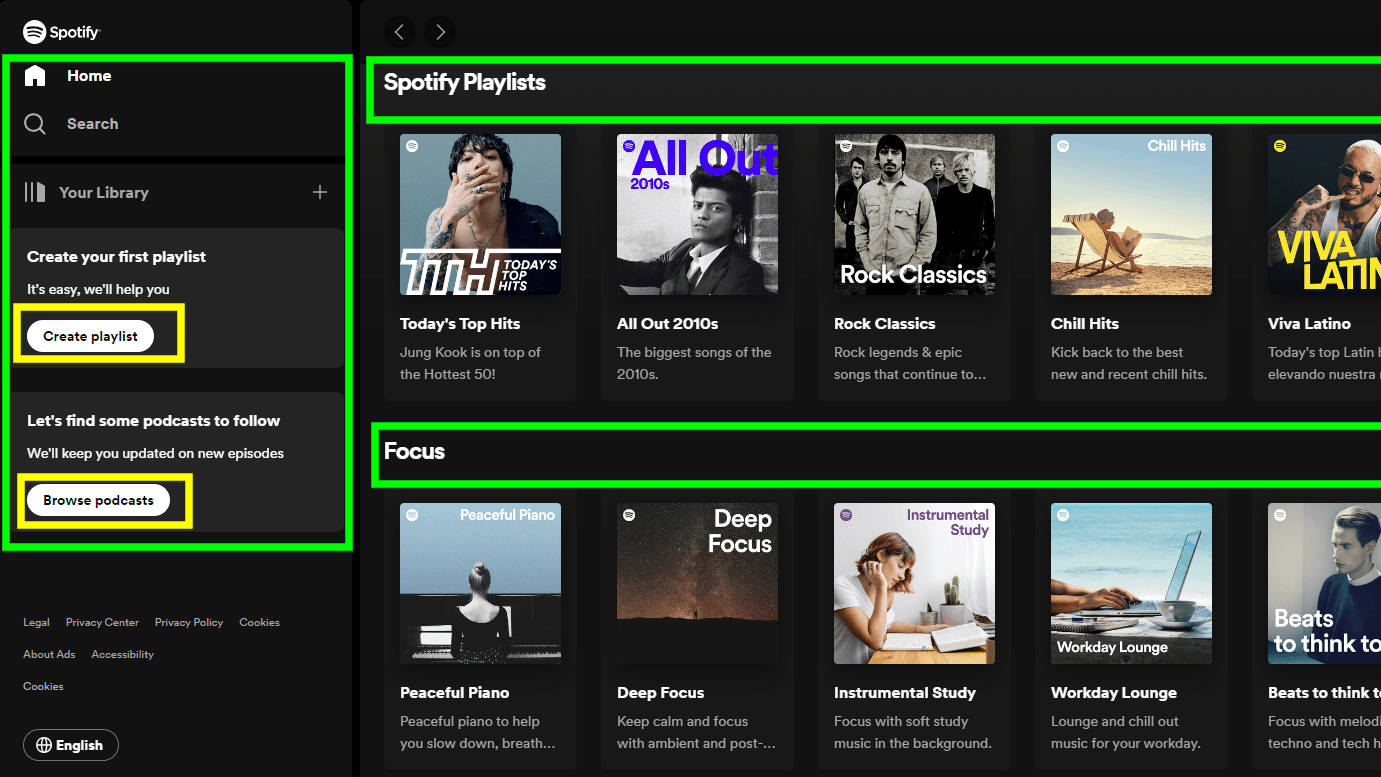 Additionally, Spotify allows users to discover new music through its "Discover Weekly" and "Release Radar" playlists — personalized based on individual listening habits and preferences. Spotify ensures that customers can enjoy their favorite songs whenever and wherever they choose with offline listening features and cross-platform compatibility.
Frequently asked questions (FAQs)
Learn more about optimizing UX for SEO with these FAQs:
What is UX in SEO?
UX in SEO refers to improving a website's or webpage's elements to make it easier for users to navigate and increase its visibility and ranking on search engine results pages (SERPs). It considers several things, including navigation, content relevancy, mobile adaptability, website design, and site performance.
Why does UX matter to SEO?
UX is important for SEO because Google prioritizes websites with a good user experience. Users will likely stay on a website longer, engage with the material, and eventually become consumers or clients when it is simple to browse, loads quickly, and offers relevant and quality content.
Additionally, a positive user experience increases click-through rates and decreases bounce rates, which are significant ranking considerations for search engines. So, enhancing the user experience boosts a website's exposure and rating on SERPs and its overall performance.
How to optimize UX for SEO
Here are seven steps to optimize UX for SEO:
Conduct a comprehensive audit of your website's current SEO performance
Perform image optimization and reduce server response time to improve site speed
Implement a responsive design to enhance mobile friendliness
Create user-friendly URLs that are descriptive, concise, and easy to read
Create keyword-targeted meta tags, including the meta title and meta description
Create unique and compelling content
Regularly monitor and analyze your website's performance
Learn more about each step above!
How can designers and SEO professionals work together?
Designers and SEO specialists can collaborate by cooperating on the execution of a responsive design that improves mobile friendliness. This collaboration entails producing a design that is aesthetically pleasing but also practical and simple to use on mobile devices.
Additionally, designers and SEO experts may collaborate closely to develop informative, concise, and simple URLs, enhancing the user experience considerably. SEO experts can also advise how to write meta tags with specific keywords in mind, such as the meta description and meta title, to help websites appear more prominently on search engine results pages.
Optimize your website's UX for SEO with SEO.com
At SEO.com, we optimize websites for both SEO and user experience. Our experts know how crucial it is to design successful websites in aesthetic and search engine optimization aspects.
We work directly with designers to ensure that every element of your website is aesthetically pleasing and straightforward to use on mobile devices. Plus, our team creates concise, easy-to-understand URLs, which enhance user experience.
Contact us today to learn how our website design and SEO services can boost your online visibility and increase site traffic.