A search engine optimization (SEO) strategy is an essential part of any digital marketing campaign. Even more important is monitoring the success of your SEO strategies through metrics and key performance indicators (KPIs).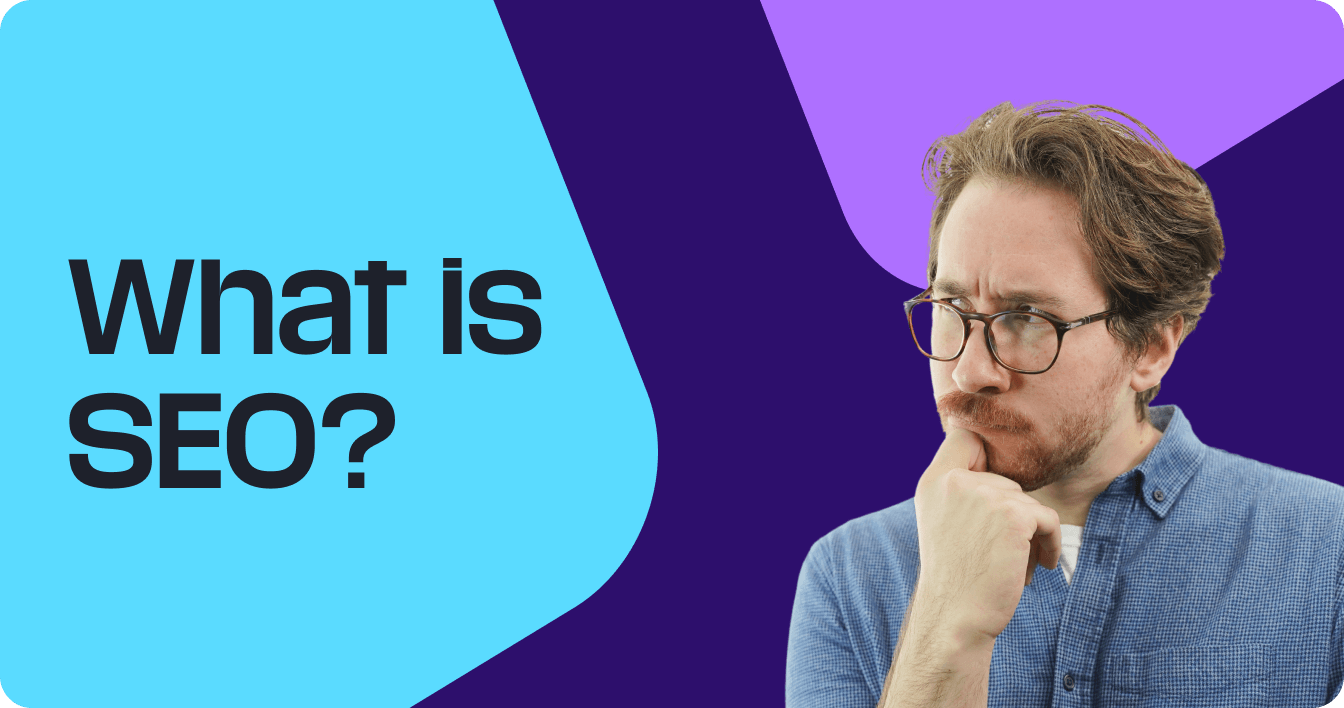 With the help of an SEO dashboard, you can streamline your analytics process and get a comprehensive overview of your most important SEO KPIs.
Keep reading to learn more about SEO dashboards, including:
What is an SEO dashboard?
An SEO dashboard serves as an overview of your most important SEO metrics. SEO analytics dashboards are constantly updated with your latest SEO data and display that information through different tables, graphs, and charts, so users can quickly and easily pull insights from that data to inform their SEO strategy.
How does an SEO dashboard work?
We know what an SEO dashboard is, but how does it work?
SEO dashboards start with you, the user. With the help of pre-made reporting widgets and your SEO goals, you can decide how you set up your dashboard, including what data you want to display and where you want to show it.
Once you've set up your SEO analytics dashboard, each widget gathers data about your website and its search engine performance. From there, you can view your dashboard for the latest insights on your most important metrics.
SEO dashboards vs. SEO reports
SEO dashboards often get confused with SEO reports, but the two differ in one significant way. SEO reports are more comprehensive and detailed, focusing on specific metrics, whereas dashboards give users a quick (but still detailed) overview of various SEO KPIs.
Think of an SEO dashboard as a car dashboard and an SEO report as the report you receive after getting your car serviced.
Think of an SEO dashboard as a car dashboard. It's not meant to overwhelm you with information — it merely gives you quick insights into the inner workings of your car, like mileage and fuel levels. When you get your car serviced, you get a more detailed report of your vehicle, like tire conditions, engine health, and more in-depth information about your vehicle's performance.
Benefits of using an SEO dashboard
SEO KPI dashboards do more than just provide insight into your SEO strategy's performance. SEO dashboards bring a host of benefits to your team, such as:
Data-driven decision-making: With detailed insights — including SEO's return on investment, your team can confidently make data-driven decisions about your current and future SEO campaigns.
Opportunities for further optimization: SEO analytics dashboards help users identify site pages performing well and those that aren't. Users can optimize weaker pages by studying SEO elements on high-performing pages.
Competitor insights: Businesses can use SEO dashboards to understand how their website performs on search engines compared to competitors by analyzing information like site and keyword rankings, allowing you to identify areas where you can optimize your site.
Audience insights: KPIs on SEO dashboards like organic traffic, exit pages, and page session duration help users better understand audience behavior on their site. This information allows businesses to optimize their site to attract more web traffic.
Better SEO strategies: SEO analytics dashboards help businesses create more robust SEO campaigns. With up-to-date data on hand 24/7, SEO dashboards give businesses the power to optimize their sites for search engines using SEO tactics proven to work for their business.
SEO dashboard tools
SEO dashboard tools, or SEO reporting tools, help businesses track and analyze SEO KPIs on one platform. They streamline the data collection process and visually display SEO metrics through charts, graphs, and tables, making them easy to analyze and draw insights from.
Below are some top SEO dashboard tools used by marketers and business leaders today:
While SEO reporting tools often come with pre-made reports and widgets, it's common for users to customize their dashboards to display the KPIs that matter to their unique SEO goals.
6 metrics to include in your SEO dashboard
Ready to start building your own SEO dashboard but aren't sure of where to start? Below are six common SEO metrics businesses monitor with their SEO dashboards to gather valuable insights about their site's online performance.
Organic traffic
Organic click-through rate (CTR)
Conversion rate
Keyword rankings
Bounce rate
Average session duration
1. Organic traffic
Organic traffic measures the number of users who visit your website after finding it in search results. It's a critical SEO KPI to track because it helps you understand what traffic is being generated by your SEO efforts. Your organic traffic does not include traffic generated from paid search tactics.
2. Organic click-through rate (CTR)
Your organic click-through rate (CTR) is another important metric that reflects how well your website performs on search engines. Organic CTR measures how many users click on your website in search results in relation to the number of people who viewed your site. This SEO metric helps businesses understand how well their SEO efforts attract site visitors.
3. Conversion rate
Conversion rate refers to the number of users who complete a specific action on your site in relation to those who viewed it. These actions can be something like making a purchase, signing up for a newsletter, or anything else you specify.
Conversion rates help businesses understand how well their SEO strategies turn site visitors into paying customers.
4. Keyword rankings
Keyword rankings refer to how well your site ranks in search results for specific keywords. They're a great indicator of how visible your site is on search engines.
If you only look at keyword rankings and ignore metrics like CTR and organic traffic, you won't get a complete picture of your SEO performance.
Keyword rankings are often referred to as vanity metrics, or metrics that don't offer valuable insight into the health of an SEO campaign or website. This is true to an extent.
When businesses only look at keyword rankings and ignore metrics like organic traffic and CTR, they won't get much insight into their online performance.
However, when businesses monitor keyword rankings and look at other SEO KPIs, they can identify new keywords to target and incorporate them into their site to attract more users.
5. Bounce rate
Bounce rate is another important metric to include in your SEO dashboard.
Bounce rate measures the number of users who click away from your site after only viewing one page. A high bounce rate usually indicates users left because of something on that page, whether the title was misleading, the site speed was slow, or they simply didn't find what they were looking for.
Look at the URL, though, before jumping to conclusions.
In some cases, you can expect a high bounce rate, like if the URL serves as a dictionary. In that case, your URL is likely performing as intended. You could try to reduce the bounce rate, however, by adding relevant internal links that offer users more information on the topic.
6. Average session duration
Also important to monitor on your SEO dashboard is the average session duration.
As the name suggests, average session duration refers to the average amount of time a user spends on a page. Tracking session duration helps businesses better understand what pages keep users on their site longer and how to optimize other pages with shorter sessions.
Start building an SEO dashboard with SEO.com
What's better than having an SEO dashboard to help you interpret SEO results? Having an SEO agency by your side to help you optimize your campaign.
SEO.com is one of the best SEO companies in the world, with custom SEO services that help businesses of all sizes increase their search engine visibility and drive organic traffic to their site. Whether you're looking for local SEO assistance or want to improve your site with an SEO audit, we've got you covered.
Contact us online to learn more about our SEO services!
Writers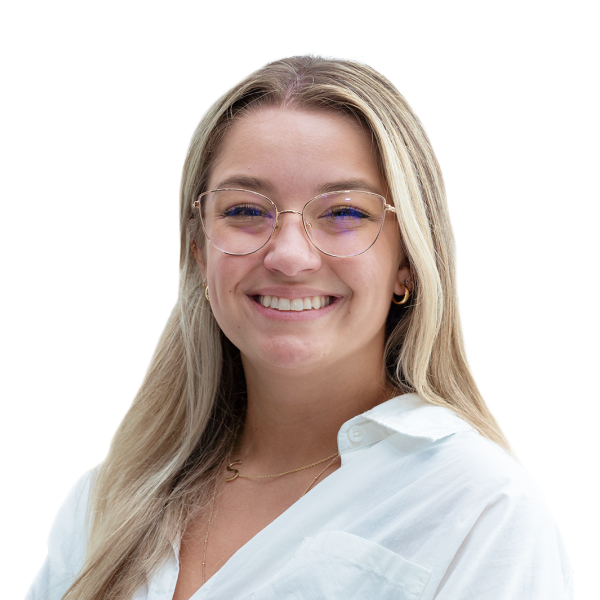 Savannah Swanson
Digital & Social Trends Writer