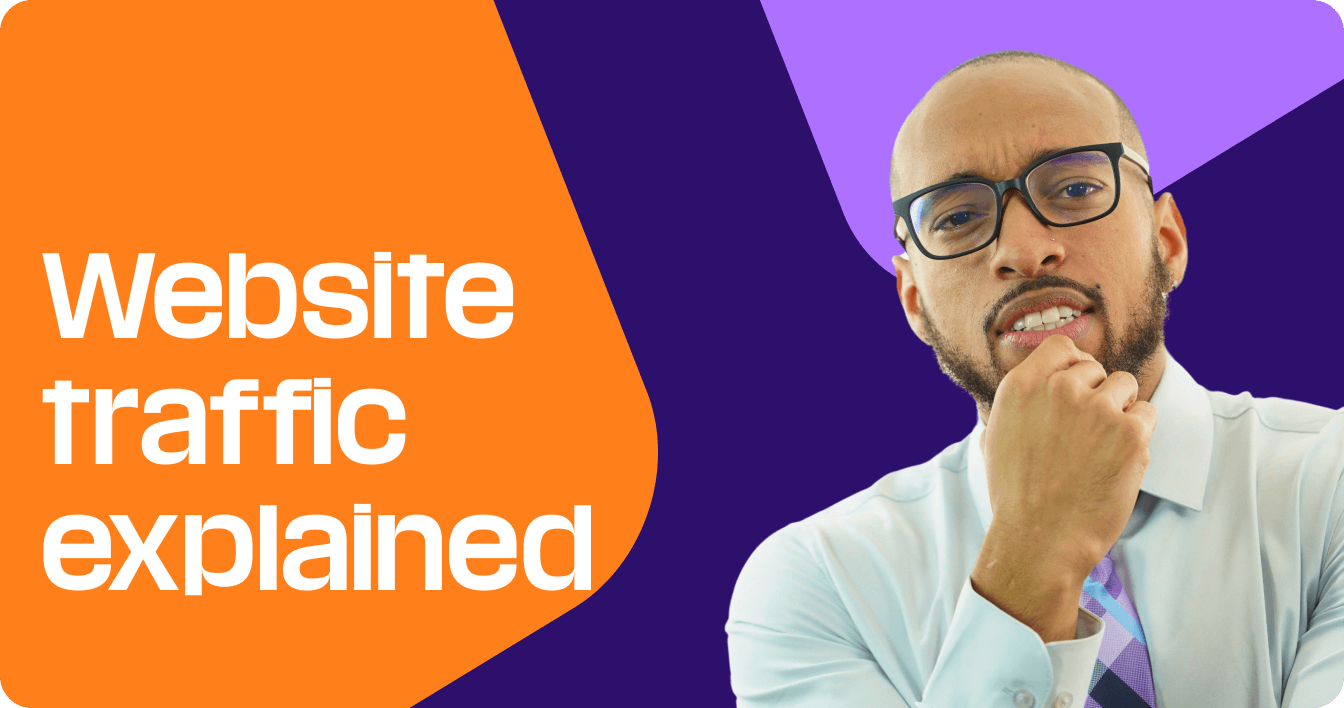 The goal of having a site is to get people to look at it. As you spend time optimizing and improving your website, you want to see more website traffic coming in — specifically, traffic that turns into conversions and leads.
Let's look deeper at website traffic through the following sections to give your business an edge:
What is website traffic?
Website traffic is the volume of users on a site over a set time. Traffic is usually measured in web visits, sometimes called "sessions." For example, if your site gets 100 users every day, your traffic after a week would be 700 users.
Types of website traffic
Not all traffic is the same. There are a few different types of website traffic, which typically describe where the users on your site originated.
To track website traffic accurately, you need to understand what to look for. Here are a couple of important types of traffic to know when tracking:
Organic: This traffic is unpaid traffic that usually comes from search engine results pages (SERPs). Say someone searches a term, and your website pops up. If they click on your result, that's an example of organic traffic.
Paid: Paid traffic comes from advertisements across the Internet, specifically search engines. If you run a pay-per-click (PPC) ad campaign, anyone who comes to your site from that ad would be considered paid traffic.
Direct: This traffic occurs when someone bypasses the search engine altogether and enters your website into the search bar. They go directly to your site instead of looking for other options first.
Referral: Referral traffic occurs when another website links to your site. If a user clicks on a link to your site from another site, they get referred to your site. This traffic comes from backlinks exclusively.
You can also earn traffic from other sources, like email marketing or social media.
What is good website traffic?
There is no one number for how much website traffic you should get every month. Your website traffic will vary depending on your industry, company size, website size, and more.
If you don't want to track website traffic exclusively, you can break it down into other metrics that tell you more about your website health. For example, you can ask yourself:
How many users are converting?
How many visitors look at multiple pages?
What is our bounce rate?
How many repeat visitors do we have each month?
Why does traffic matter?
Website traffic is important for multiple reasons, including the following:
Traffic leads to conversions: The more people visit your website, the higher your chance of converting them. More traffic and visibility help you earn more revenue from your site.
Traffic helps rankings: Google notices when your pages do well in terms of traffic. Since their goal is to give users high-quality results, they will be more likely to rank your pages higher.
Traffic provides other metrics: As mentioned above, you can use traffic to look at other site metrics, like bounce rate, conversions, and click-through rate. Even low traffic can help you learn more about your site and make changes.
How to improve website traffic
So, how can you improve your traffic to reap the benefits? There are a few steps you can take, including:
Use keywords effectively
Try out new marketing channels
Focus on link building
Target local search engine optimization (SEO)
Learn more below!
1. Use keywords effectively
Keywords are the bread and butter of search engine marketing. If you are creating content for your website, you need to use your keywords effectively to get it ranking. People won't be able to come to your site if they can't find it!
Here are a few keyword tips to help:
Pick one target and 3-4 related keywords per page
Add your target keyword to the title, meta data, URL, and content
Don't use your keywords as anchor text
Make sure you match search intent for each keyword
Keywords tell users and Google what your page is about. Using them in your content boosts your chances of ranking and earning quality traffic.
2. Try out new marketing channels
Using other marketing channels can help you get more website traffic. Like we mentioned above, you can use email or social media accounts to encourage people to visit your website.
You can send out email discounts, for example, to encourage people to visit and shop: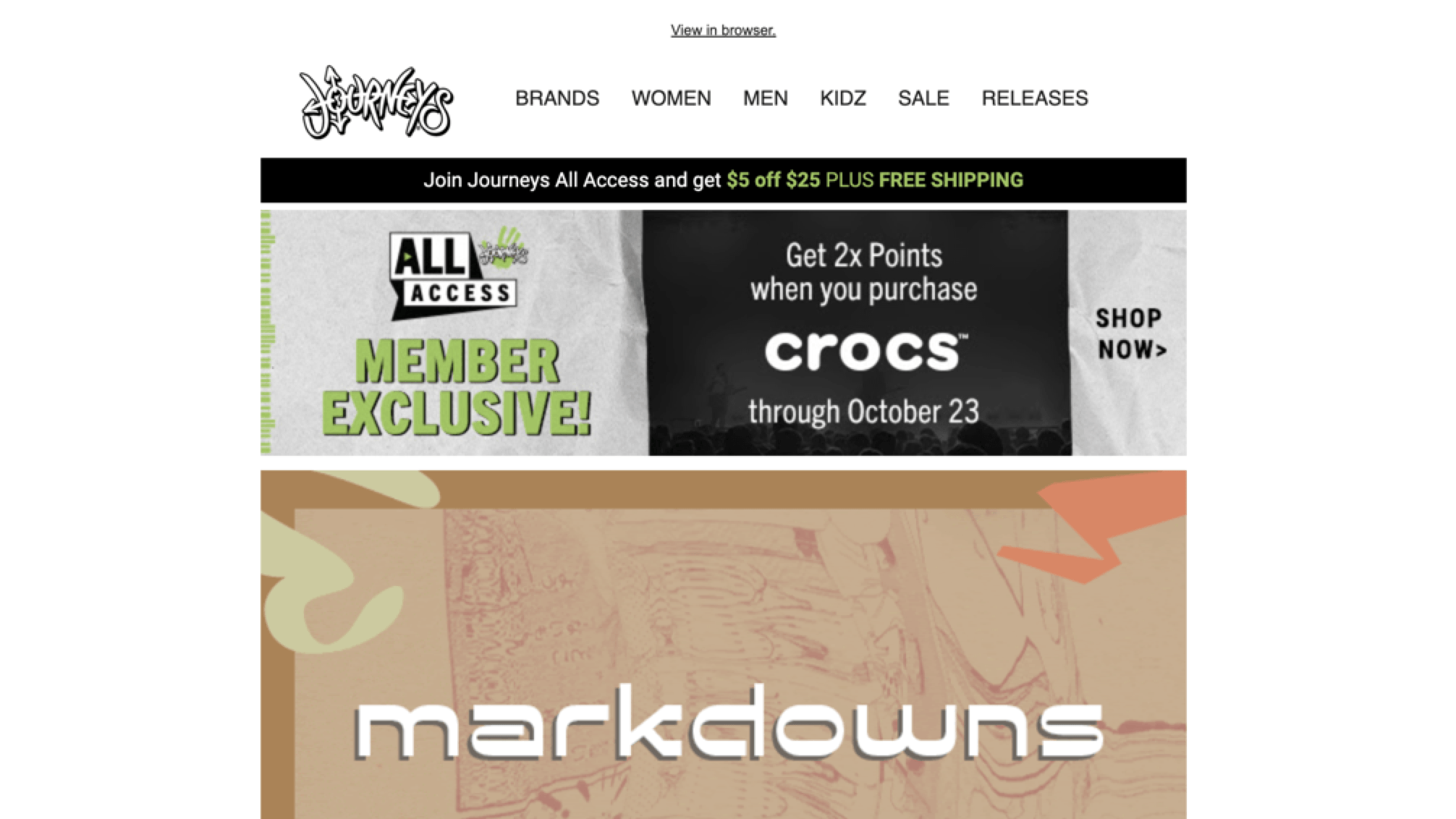 Traffic across the board will help you build your brand and improve rankings.
3. Focus on link building
Link building is the process of earning qualified links from sites outside your own. The more links you have from reputable sites, the better — Google uses those links as a ranking factor to show that other sites think you're worth linking to.
Some ways to earn more backlinks include:
Write link-worthy content
Write guest content on other sites
Find broken links on other sites and ask them to replace them with one to your site
This tip can also earn you more referral traffic as people click on the links on other sites.
4. Target local SEO
Finally, if you want to earn more qualified traffic, target local search as well. Local SEO can help you reach users in your area and prevent you from losing traffic. Plus, if you create a Google Business Profile, you can end up in the Local Pack: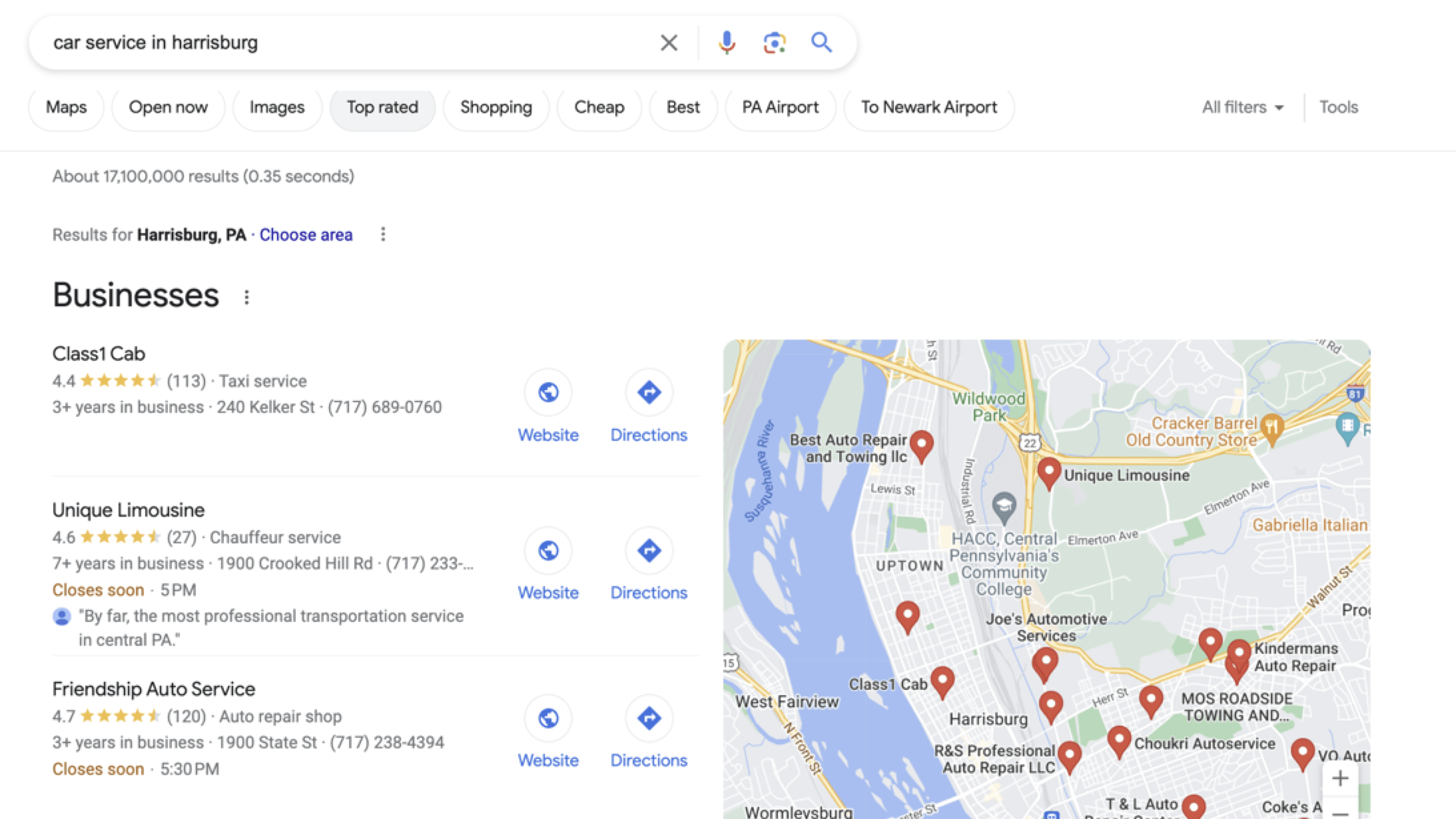 This step will also ensure you aren't finding people outside your service area.
Learn how to grow your traffic naturally
If you want to start seeing more traffic on your site, you must research different SEO techniques to get started. SEO.com has tons of articles available to help you get started. Or, if you want to chat about SEO and traffic growth, you can contact us online!
Don't fail your website's
most important test
Get an SEO scorecard of your website for free in less than 30 seconds.