Expert insights from

For heavy equipment companies to compete online this year, they need to fully understand their marketing data and the prospects they are targeting.
First, complete lead data should be collected and used in marketing decisions, including phone calls — which should be analyzed and categorized by new equipment leads, part leads, service work leads, etc.
Second, connect your CRM to marketing efforts to measure the real impact of different channels on revenue. The better you can truly understand your target audience, where they are online, and when is the best time to reach them, the more revenue you can generate from your marketing efforts.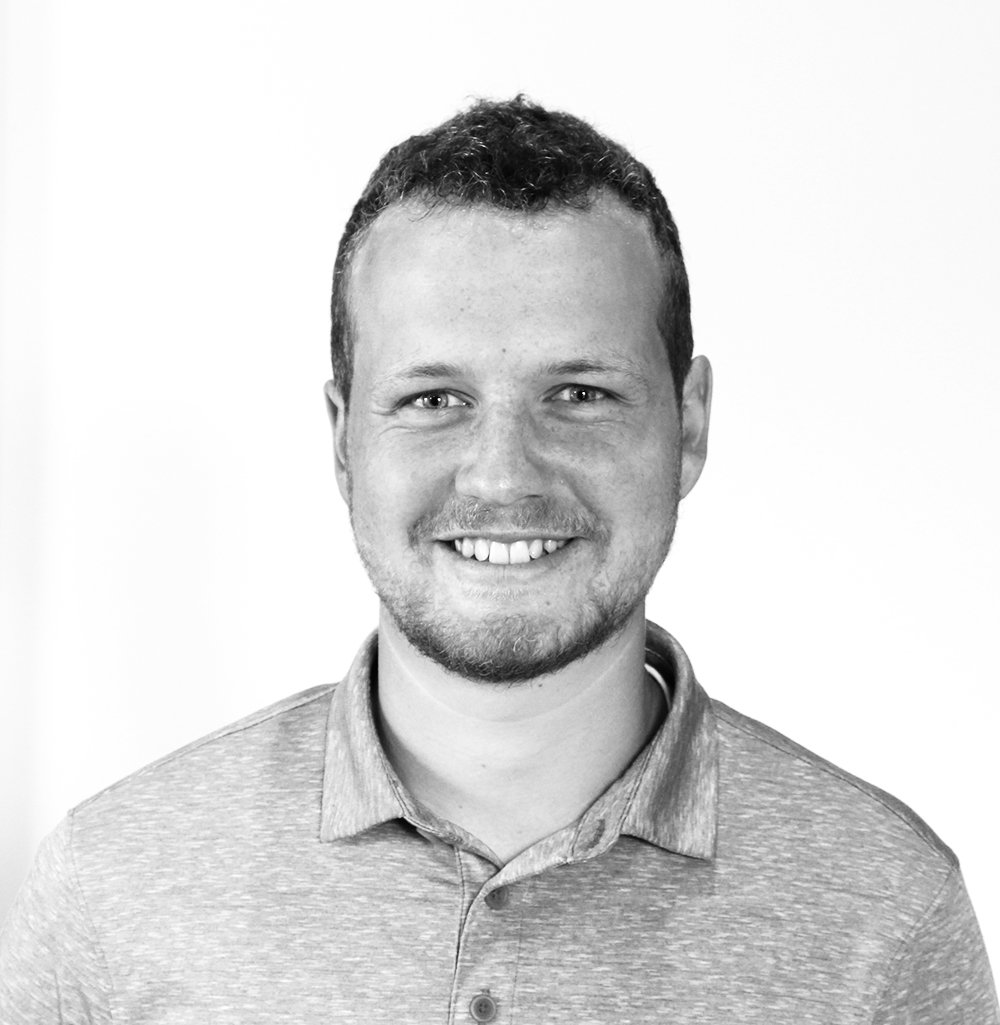 No matter what kind of heavy equipment your business sells, you won't sell very much without enticing the right audience. To do that, you need to have a strong search engine optimization (SEO) campaign. That's where you optimize your web content to appear in relevant Google search results so people can discover your business.
So, how does that work? How can you build a compelling heavy equipment SEO strategy? The answer is, there are several different things you can do.
On this page, we'll go over seven tips for improving SEO for heavy equipment companies like yours. Those tips include:
Keep reading to find out more about SEO for heavy equipment companies!
1. Focus content on customer challenges
When you create content on your website, it can be tempting to craft that content around your products. And it's fine to do that in some cases. After all, if you allow people to make purchases on your site, you'll need product pages.
But when it comes to more informational content, don't go that route.
Instead of focusing solely on product pages, focus on the problems that lead people to buy from you in the first place. After all, most people won't be thinking "I need XYZ crane," they'll be thinking "I need to find a way to demolish this building."
That means you should write content addressing those challenges and concerns. Focus the content around answering the problem, and then in the process of providing that answer, present the appropriate heavy equipment products as potential solutions.
2. Create helpful buying guides
Another type of content to consider creating is buying guides.
Heavy equipment tends to be very expensive, which means that buying cycles are usually longer than with other types of products. People will want to be very careful about deciding which products to purchase. You can address that fact by putting out guides that help prospects make the right decision.
For example, maybe you publish a blog post guiding buyers on which criteria to consider when purchasing a bulldozer. Since they'll already be on your website to get help from your guide, there's a good chance they'll end up buying from your company.
3. Optimize your page speeds
One of the most essential aspects of a solid heavy equipment company SEO strategy is page speed optimization.
When your pages take too long to load, it creates two problems. Firstly, people will get impatient and hit the "back" button rather than sticking around. And secondly, Google will rank your site lower in search results since page speed is a major ranking factor.
Both problems are very damaging to your heavy equipment SEO. To rectify each issue, you should be sure to get your pages to load as quickly as possible — ideally, in three seconds or less. To do that, you can take the following steps:
Compress images
Cache web pages
Minify code
Limit redirects
4. Feature video content across your site
Not all your content has to be written. In fact, it shouldn't be! Especially for heavy equipment companies, it's important to have a strong visual element on your site. For that reason, you should strongly consider leaning into video content.
In these videos, you can show off all the best features of your products. If possible, you can even get footage of those products in action — for example, if you sell backhoes, you could show some of those backhoes in use on a construction site.
This helps users see exactly what they're getting from your company and what those products can do for them. It's one thing to say, "This product will help you transport materials across your site" — it's another thing altogether to let prospects see those words brought to life in a video.
5. Use responsive design
When Google ranks pages in search results, did you know that it's ranking those pages based on their mobile versions? Even if you're using a desktop computer to perform the search and visit the pages, the rankings are still based on mobile. That's called mobile-first indexing, and it's a big part of SEO.
Since Google prioritizes the mobile versions of websites, those without mobile-friendly websites won't rank well at all. For that reason, it's imperative that you have a mobile-friendly site. And really, you should do that anyway, since otherwise you'll be turning away tons of potential mobile traffic.
The best way to optimize for mobile is to use responsive design, a type of web design that rearranges the elements on a page to fit whatever screen it appears on. That means the mobile and desktop versions of a page may look slightly different, as seen below: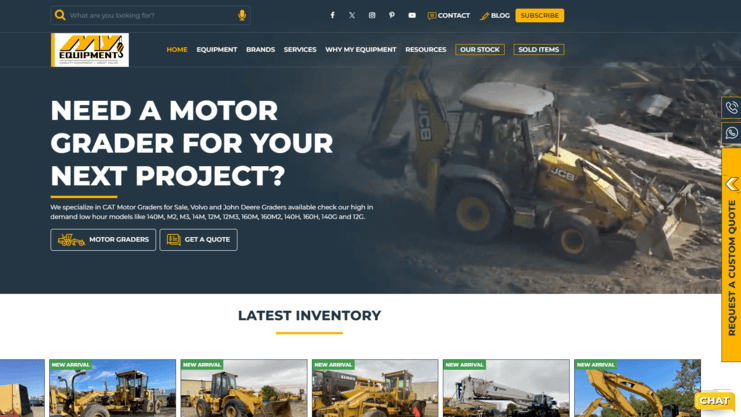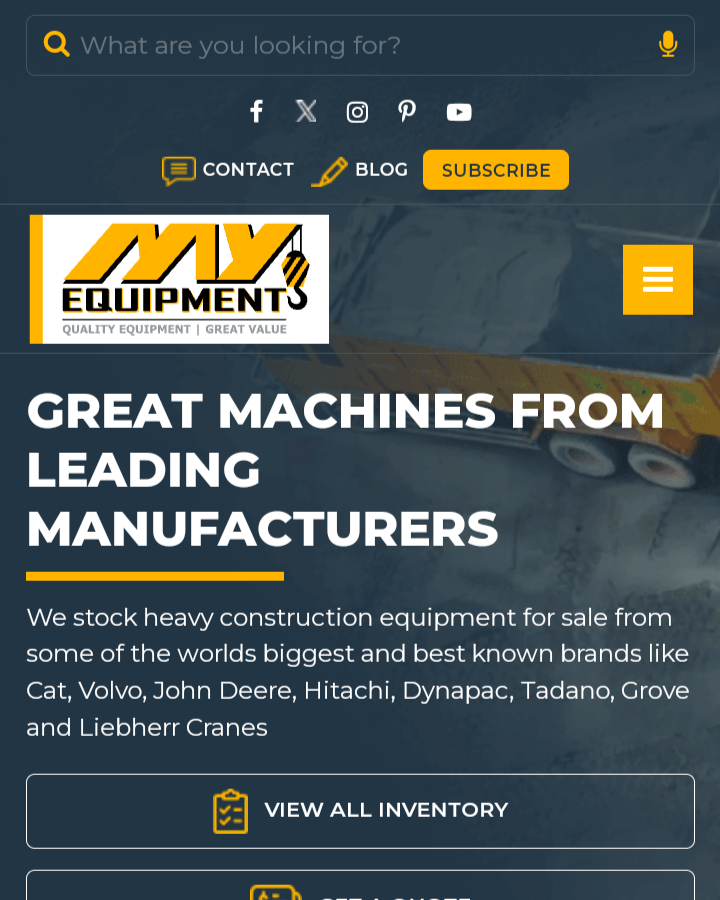 By using responsive design, you can give a huge boost to your heavy equipment company SEO.
6. Earn reputable backlinks
Another excellent way to boost SEO for heavy equipment companies is to earn backlinks. Backlinks are links that lead from a third-party website to your own.
What makes backlinks so beneficial? Well, when Google ranks websites, it favors sites that it views as reputable. So, if a reputable website links to your site, that tells Google that your site must be reputable as well. That means it ranks you higher in search results.
For this reason, it's important to prioritize reputable backlinks. One backlink from a relevant, reputable website is better than 10 backlinks from shady or irrelevant sites.
So, how do you earn backlinks? You can visit reputable sites in the heavy equipment industry and look for broken or missing links on those sites. When you find some, you can alert the site owners and recommend that they replace the faulty links with fresh ones to relevant content on your site.
7. Set up a Google Business Profile
Finally, your heavy equipment SEO can benefit immensely from having a Google Business Profile. That's a profile containing basic information about your business, like your company name, location, contact info, and more.
The reason for setting up this profile is that it gives you a shot at appearing in a local 3-pack. What's a local 3-pack, you ask? That's where Google displays a group of three local business profiles in response to searches for local companies.
So, if someone in your area searches for "heavy equipment companies near me," Google will show something like this: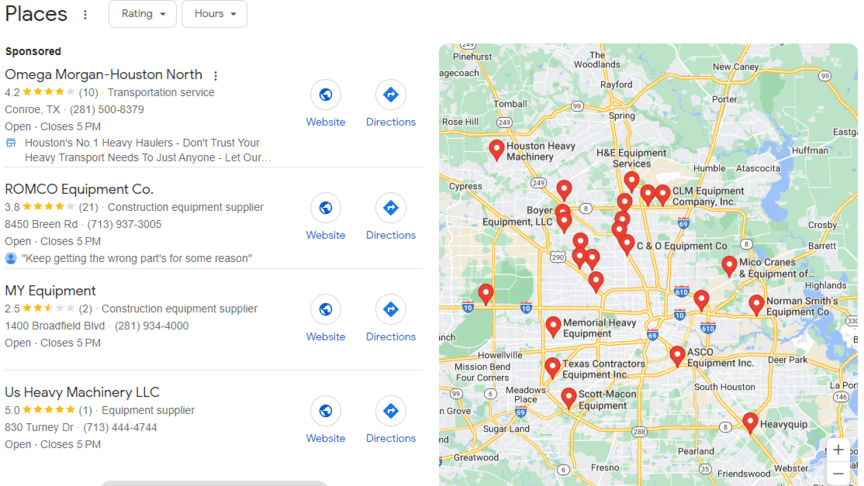 If you want to have a shot at showing up in that 3-pack, you need to claim your Google Business Profile. You also need to optimize it, which you can do by filling out as much info about your business as you can.
Learn more about SEO for heavy equipment companies on SEO.com
Interested in finding out more about what you can do to improve your heavy equipment company SEO efforts? You're already in the right place. Just check out some more helpful content right here on SEO.com!
Writers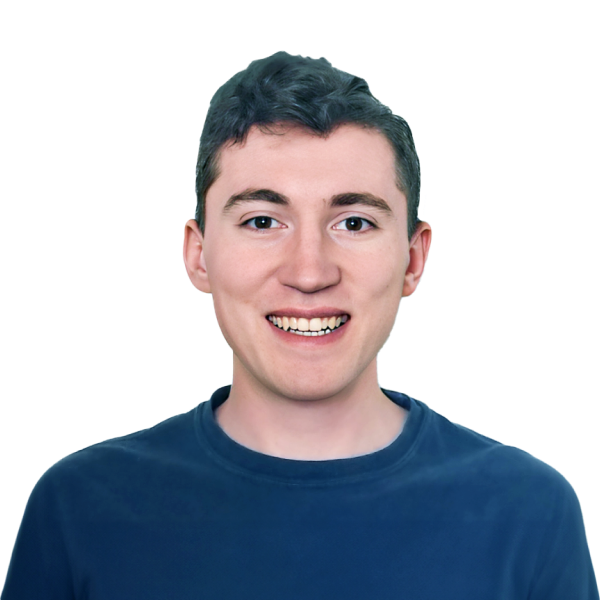 Matthew Gibbons
Lead Data & Tech Writer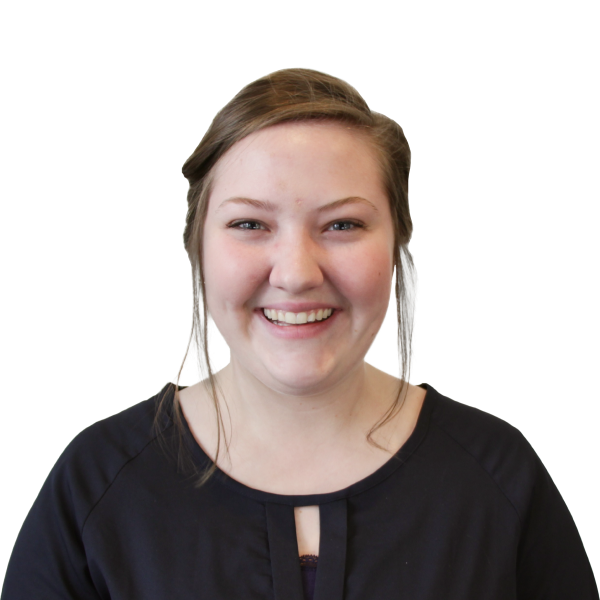 Emily Carter, M.S.
Content Delivery Lead