If you don't use search engine optimization (SEO) on your website, you'll have an unbelievably difficult time driving any conversions. That's a simple fact of the digital marketing world, so you absolutely cannot afford to neglect SEO on your Squarespace website.
Maybe you know you need SEO and you're not sure how to optimize for it on your site. You might not even be certain if Squarespace is a good content management system (CMS) for SEO, much less what kind of SEO features it offers.
On this page, we'll be going over the answers to those questions. We'll cover the following sections:
Keep reading to find out more!
Is Squarespace SEO-friendly?
To sum it up, yes — Squarespace is very SEO-friendly.
That's not to say SEO in Squarespace is flawless. There are weak points, and you'll still have to put in some effort to get your site where you want it in Google rankings. But Squarespace doesn't make it unnecessarily difficult, and even offers a handful of different features designed to help with SEO (which we'll cover momentarily).
In other words, if you're trying to avoid picking a CMS that will be bad for your SEO, Squarespace is a perfectly good option.
Who is Squarespace good for?
Squarespace is an ideal CMS for businesses that are heavily focused on design. That's because Squarespace has a lot of features that make it easy to create a visually compelling website to draw in new users and further propel conversions.
However, that's not to say that those businesses are the only ones it's for —Squarespace is an excellent CMS across the board. It checks all the right boxes and can really work for just about any business out there, across any industry.
So, no matter what your business is, it's a viable option for you.
Squarespace features that promote SEO
There are several different features in Squarespace for SEO. Some of the best such features include:
Keyword analytics for targeting appropriate keywords and matching intent
SSL encryption for creating a safe website
Canonical tags for combating duplicate content issues
Mobile-friendliness for increasing rankings and attracting mobile traffic
301 redirects for dealing with links to deleted or migrated pages
And more!
All those features are very helpful for improving your site's ranking in Google search results and earning you more traffic and conversions.
5 SEO best practices for Squarespace
While there's already a lot of optimization features in Squarespace for SEO, that doesn't mean it can handle it all for you. You still must put in the effort to get your site where it needs to be in search results. To that end, here are five SEO best practices for Squarespace:
Keep reading to find out more about each one!
1. Set up a custom domain for your site
By default, Squarespace sites come with a domain that will look something like: examplesite.squarespace.com.
But to better optimize Squarespace for SEO, you'll want to get a custom domain to replace that default one. A custom domain allows you to clean up your URLs and make them better branded to your business.
If you're okay with Squarespace hosting your domain, you can register a new domain directly through them.
To start this process, go to the Domains panel in your Squarespace account and click "Get a domain."
2. Customize your URLs
On the topic of domains, another vital Squarespace SEO tactic is to ensure your URLs are SEO-friendly. An SEO-friendly URL is:
Descriptive

Easy to read

Concise
Your URLs are important because they're one of the first things users will see when deciding whether to click on your site.
To customize your Squarespace URLs, you'll want to complete two steps:
Customize the URL format for your blog posts.

Ensure your pages have descriptive, readable URL slugs.
To customize your default URL format for blog posts, go to the Blog preferences panel and edit the Post URL format. From here, you can add variables to your URLs that will dynamically pull in the information from each post.
While Squarespace typically sets the URL slug for each page using its title, you might sometimes run into issues if you save a page without a title. In this case, Squarespace will randomize the URL slug, so you'll want to go back in after giving the page a title to ensure the slug is more readable and descriptive.
You can check and update your URL slugs for each page by going to that page's settings.
3. Check your site's security settings
A critical element of SEO for any site is ensuring it has SSL enabled. An SSL certification is a foundational aspect of site security that has become necessary for all sites.
All Squarespace domains include an SSL certificate, but you'll want to double-check that it's enabled. In the SSL panel, look for an Active certificate status and select the Security preference option for Secure and HSTS Secure.
4. Create a Squarespace blog
Your SEO in Squarespace will only ever be successful if you can rank in search results — but that won't happen unless you have web content for Google to rank. For that reason, make sure you create some content for your website.
One of the best ways to create helpful content for your site is through a blog. Squarespace includes blogging functionality for all sites by default, so take advantage of it.
While planning your posts, think strategically about the kinds of keywords your target audience will search for and incorporate them into your content.
The goal is for users to be drawn to your site to learn more about your industry, with the hope being that many of them will stick around to become customers afterward.
5. Make your site accessible
Finally, it's crucial that your site be accessible. On the one hand, this means simple things like optimizing your site navigation so people can easily find their way around. But in a more specific sense, it refers to optimizing your site for people with disabilities like visual impairment.
Not only is accessibility good for expanding your audience and keeping people on your site, but it's also something that can significantly impact your ranking in Google. For that reason, be sure to implement the following steps:
Using good color contrast across your site
Making the text on your site accessible to screen readers
Avoiding stuffing your image alt text with keywords
Learn more about search engine optimization on SEO.com
Using the above tips, you can significantly boost the quality of your SEO performance in Squarespace. If you're interested in learning more about helpful SEO tactics, just be sure to check out some other pages right here on SEO.com!
Writers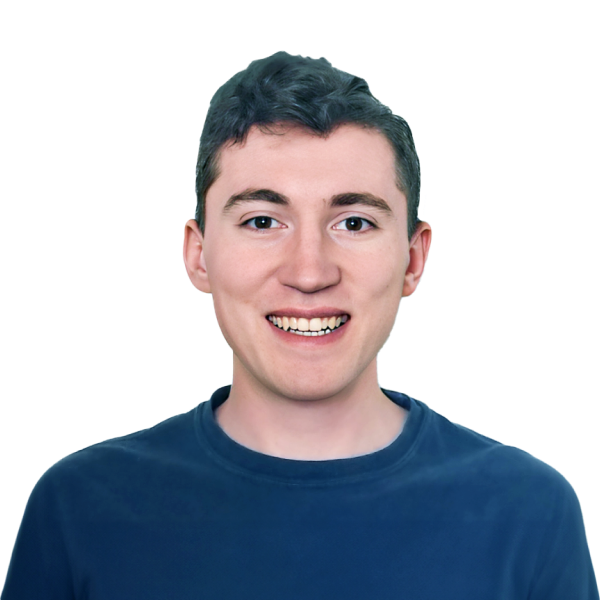 Matthew Gibbons
Lead Data & Tech Writer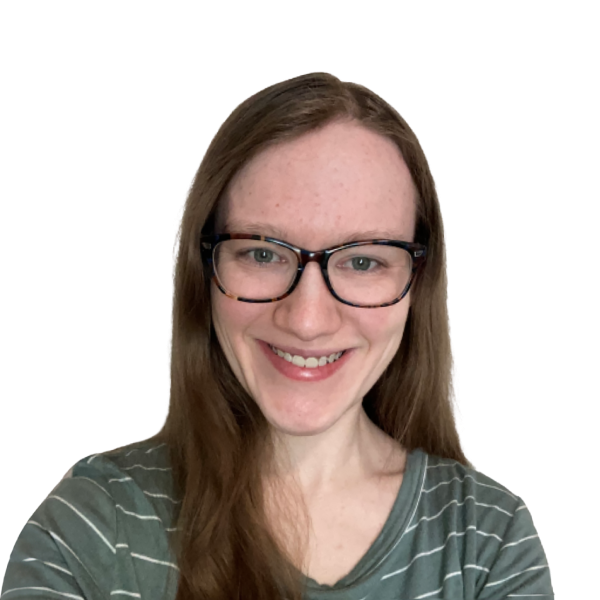 Kayla Johansen
Digital Marketing Specialist