While the underdog of social media networks, Quora is an effective tool for search engine optimization (SEO). With Quora, your business can tackle on- and off-page optimizations, like link acquisition, keyword research, E-E-A-T, and more. Keep reading to learn more about how to use Quora for SEO!
Why use Quora for SEO?
Using Quora for SEO is a savvy strategy because Quora features an interactive community in broad and niche areas. Plus, it's question-driven, which can help SEOs surface topics, demonstrate thought leadership, and publish user-focused SEO content.
3 applications for using Quora for SEO
If you're interested in using Quora for SEO, it can help in a few key areas, including:
Keyword research
Link building or link acquisition
Content research
Below, we'll explore how you can use Quora in those areas.
How to use Quora for SEO
Learn how to use Quora for SEO below:
1. Build authority
Quora is a social media platform built on people asking and answering questions.
Becoming an active community member can help you build your online authority by answering questions related to your industry. For example, if your business offers plumbing services, you could use Quora to find homeowners, renters, and apartment complex owners looking for plumbing advice.
While you won't generate leads from this practice, you will build authority online.
Authority is valuable in search engine optimization, especially with Google's E-E-A-T ranking factor emphasizing experience, expertise, authority, and trustworthiness. Building yours can help Google better understand your authority in the plumbing space and your ability to speak on plumbing topics.
2. Surface content topic ideas
Another way to use Quora for SEO is for surfacing content topic ideas.
What we love about this idea is you can use it for brainstorming new content or improving existing content. For example, if you see lots of questions related to replacing the toilet seat as a renter, you could draft a new piece of content or address that question in existing content.
Of course, you'll want to verify these ideas relate to your business and its target audience.
3. Find content gaps
Companies can also use Quora to find content gaps.
Paid SEO platforms like Ahrefs and Semrush have built-in content gap features. Enter your domain name plus the Quora domain name, and you can surface a tremendous amount of content ideas. Again, you'll need to confirm they're relevant to your business and its target audience.
P.S. You can also use the content gap tool to find relevant threads for your team to answer!
4. Uncover industry experts
Quora features a diverse community of experts, and with some outreach, you can work with them!
Companies like this strategy because if they're looking to build E-E-A-T, they can create a publishing community of experts in specialized areas. Plus, they can leverage the reputation these experts have already built online by posting on different sites.
You'll want to research the most popular or active responders on relevant Quora threads for this strategy. In some cases, these responders might be your competitors, so axe them from your list. Eventually, you should find some without conflicting associations.
Once you do, reach out and see if they're interested in a publishing relationship.
5. Build SEO content briefs
Another way to use Quora for SEO is to build SEO content briefs.
Content briefs include more than keywords and outlines. They also include specific information or requests, so professional copywriters know who is reading their content and what questions that audience has about the topic.
With Quora, you can search for threads related to your topic and add depth to your brief.
This tactic is especially useful if you plan to produce content that takes the opposing, less popular view. Based on your Quora research, you can compile the most common reasons for the popular opinion and then present your evidence for disagreeing.
6. Attract backlinks
Businesses will also use Quora to attract backlinks, which are one of the most important ranking factors.
This way of using Quora for SEO has varied success. Your experience with it will depend on your execution — if you're too focused on what you want (a backlink), you'll often find failure. Focus on adding value, though, and you'll have a higher chance of success.
With this approach, you use an SEO tool like Ahrefs to find broken backlinks on Quora. Then, via a comment, you present a backlink to your website as a suitable alternative (it's often helpful if your page offers more value than the previous page).
Start using Quora for your SEO
Congrats! You're ready to start using Quora for your SEO strategy. If you're feeling pressed for time and resources, though, consider asking for help from a trusted SEO agency like SEO.com. Contact us now to speak with our award-winning team about our SEO services!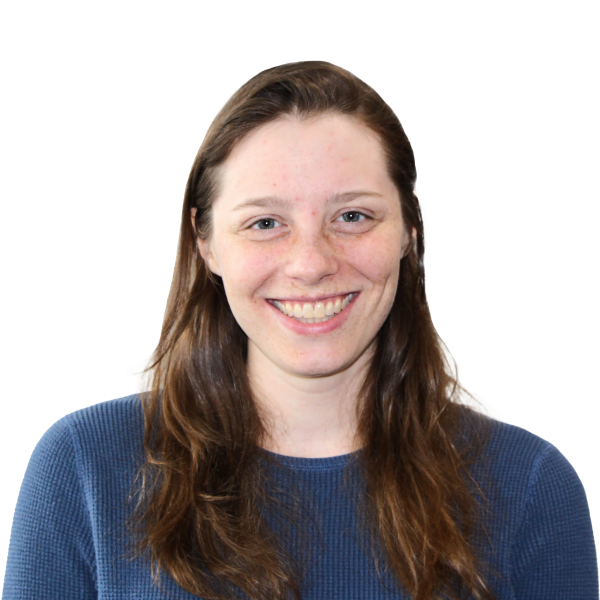 Sarah Berry is an SEO Consultant at one of the largest SEO agencies in the USA — WebFX. With more than 10,000 hours of SEO experience, she offers practical insights and strategies you can use to grow your rankings, traffic, and revenue from search.