Search engine optimization (SEO) can help your site rank better and drive conversions. A key component to your SEO success is your blog. You must invest time into optimizing your blog and making sure the content you write ranks well and captures visitors' attention.
This page will cover SEO best practices for blogs to help you crush the results pages. Here's a quick breakdown of what we'll discuss:
Read on to learn more and start improving your blog SEO!
How do blogs impact SEO and rankings
Blogs position your site as a relevant source of information to search engine queries. The more informative and valuable content you publish, the better your chances are at ranking high on the search engine results pages (SERPs).
Here are a few other ways that blogs impact SEO and rankings:
Improving click-through rate (CTR): As you rank higher in search engines, more people will find your pages and land on your site. Your CTR will improve over time as people find your blog naturally.
Growing your index: Your index is a complete list of all the pages on your site and how they connect. More pages on your site (and connections between them) shows Google that your site is a relevant, authoritative source.
Earning more backlinks: Backlinks are links from outside sources that lead to your page. Google rewards websites with more backlinks, so it should be a goal to write authoritative content that people want to link to and share.
How to optimize blog content: 10 tips for blog SEO
Knowing how to do SEO for blogs is the first step to being successful. Below are 10 tips for blog SEO to help you get started:
Let's dive into each below.
1. Create SEO personas
The first step to writing effective blog posts is to know your audience. Creating personas can help you imagine a reader and direct your content to their needs while you write.
So, what is a persona? An SEO or buyer persona is a fictional profile of your business's typical customer, based on different market factors. Your persona should consider attributes like:
Age
Gender
Job title
Income
Industry
Education
If you sell beauty products, your persona might be a 25-year-old woman with a college education.
Audience research tools can help you better define your target market and create personas. Creating content toward this demographic will help you nail sales and earn more traffic.
2. Select target keywords
Every page you write needs a target keyword. This term helps you structure your content. Plus, your target keyword tells Google what your page is about and helps the algorithm pull it for relevant searches.
Let's say that you write a page on top makeup brands in the current year. If you don't target a keyword, Google won't know what your page is about right away, and it won't make it to the top of the SERPs.

Your target keyword could be something like "top makeup brands," and you would want to use it naturally in your title, headings, and content. This step makes it easy for Google to categorize and select pages for users.
You can use keyword research tools like Google Keyword Planner to help identify the best keywords to target for your blog as well as blog idea generators to brainstorm engaging topics for posts.
3. Add headings and lists
While you might want users to read every word you write, they're more likely to skim your pages. To help them find what they want from your page, be sure to use headings and lists.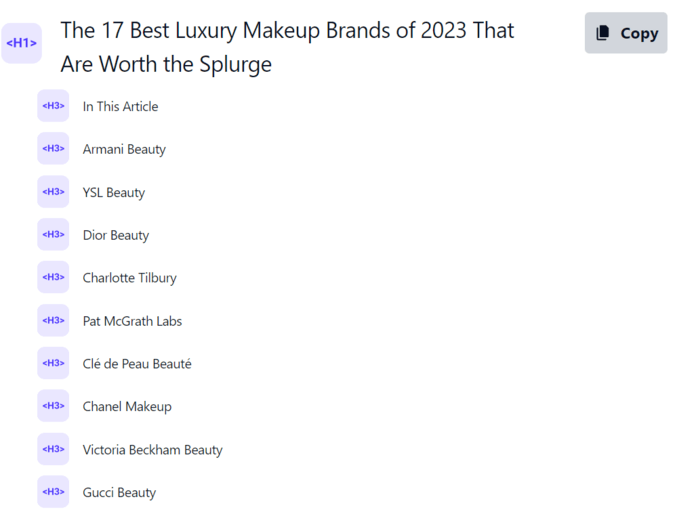 You could write paragraphs about your topic, including the benefits, uses, and tips. Or you could break down each section with a header, and then list the benefits, uses, and tips with bullets and examples.
This step is crucial for helping users get the information they want from your page.
4. Write evergreen content
Since it can be a lot of work to constantly refresh your content, you want to make your posts as relevant as long as possible. That's where evergreen content comes into play!
Evergreen content refers to SEO content that is continually relevant and fresh to users over a longer period. Evergreen content will help you drive leads for longer and make sure that you get the most results out of every post.
Your images, phrasing, and statistics should all be relevant for time to come, whether you write an FAQ or tutorial post.
5. Use long-tail keywords
Long-tail keywords are 3–4-word phrases with lower competition. While using short-tail keywords can help you tell Google and users what your page is about, long-tail keywords help you drive more qualified traffic because the key terms are more specific.

Here are some examples of long-tail keywords you might use for a page:
Family attorney services in [city]
How to change a tire tutorial
Digital marketing service examples
6. Update outdated content
Part of creating content is making sure it stays relevant. If you have outdated content on your site, you don't have to scrap it — re-optimize it to make it like-new again.
Re-ops can help improve page rank and drive more traffic. Some steps for re-optimizing include:
Optimizing the meta description and title tags to generate clicks
Including new images to make content more engaging
Adding or changing links to prevent broken links, redirects, and outdated information
Looking at the SERPs and looking at search intent to match it better
Answering questions at the beginning of the page to improve user experience (UX)
Adding headers and new sections when needed
7. Add optimized images and videos
Blog content is about more than just text — images and videos are crucial to your posts. Images and videos help improve UX and rankings.

Include images where they fit within the text and make sure to compress them so they load quickly. Embed your videos to let users play them directly within the post. Don't force images and videos, either — only add them to exemplify or enhance a point.
8. Link to relevant site content
Internal links are links that direct users to another page on your site.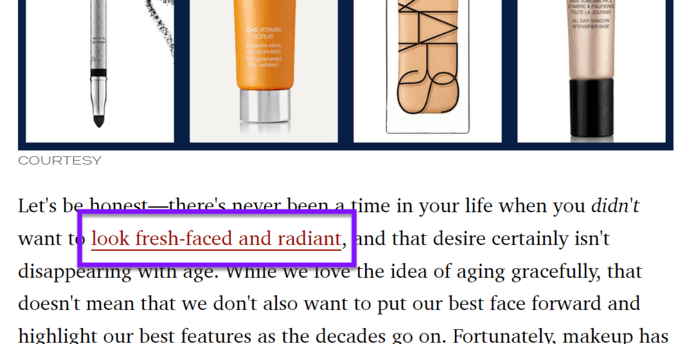 Building your internal link profile can help users jump from page to page and boost their session time. Internal links also help Google index your pages and see how they are related on your site. Regardless, you should include internal links on your pages when appropriate.
Let's say you run an auto sales company. You might write a blog post on finding the best tires for your vehicle. You could link to the tires you mention on your website and help users stay on your site longer.
9. Optimize for featured snippets
Featured snippets are clipped sections at the top of the SERPs. They usually answer a question in the SERPs to save users time from clicking on a result and finding an answer.
You should optimize your content for featured snippets to have the best chance at appearing for them. Use question keywords in your headers and include the answer immediately. Use lists where possible for step and example-based queries.
Even if users don't click on your post, they will still read your name, and know you are a reliable source for information.
10. Include meta descriptions
Meta descriptions are meta tags that appear in search engines with 160-character summary of what the page is about.

If you don't include a meta description, Google will automatically generate one or show the beginning of your article — which won't be as effective.
Add your own meta descriptions to your pages to tell users what your page covers in your own words and enables you to insert your target keyword.
5 examples of SEO-optimized blogs
Now that you know some SEO best practices for blogs, let's look at some SEO examples of how other companies follow these tips for their websites. Below are five SEO-optimized blogs from different companies to inspire you:
Anthropologie
BarkBox
Starbucks
Etsy
Salesforce
1. Anthropologie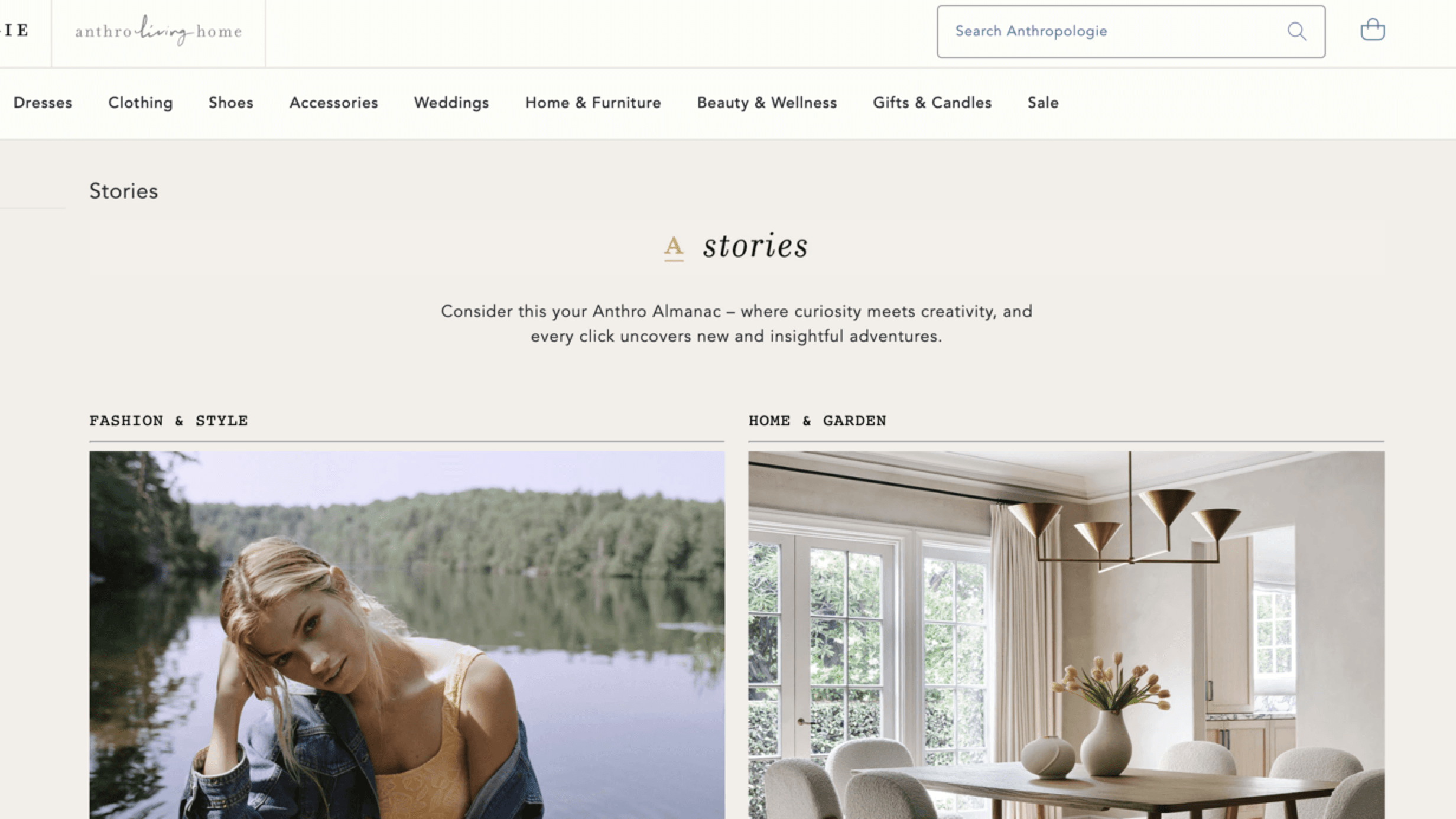 Starting off our list is Anthropologies' blog, which focuses on fashion, design, lifestyle, and other related topics. This blog matches the chic, effortless style of Anthropologie products. The photos on the page grab your attention and encourage you to click and read more: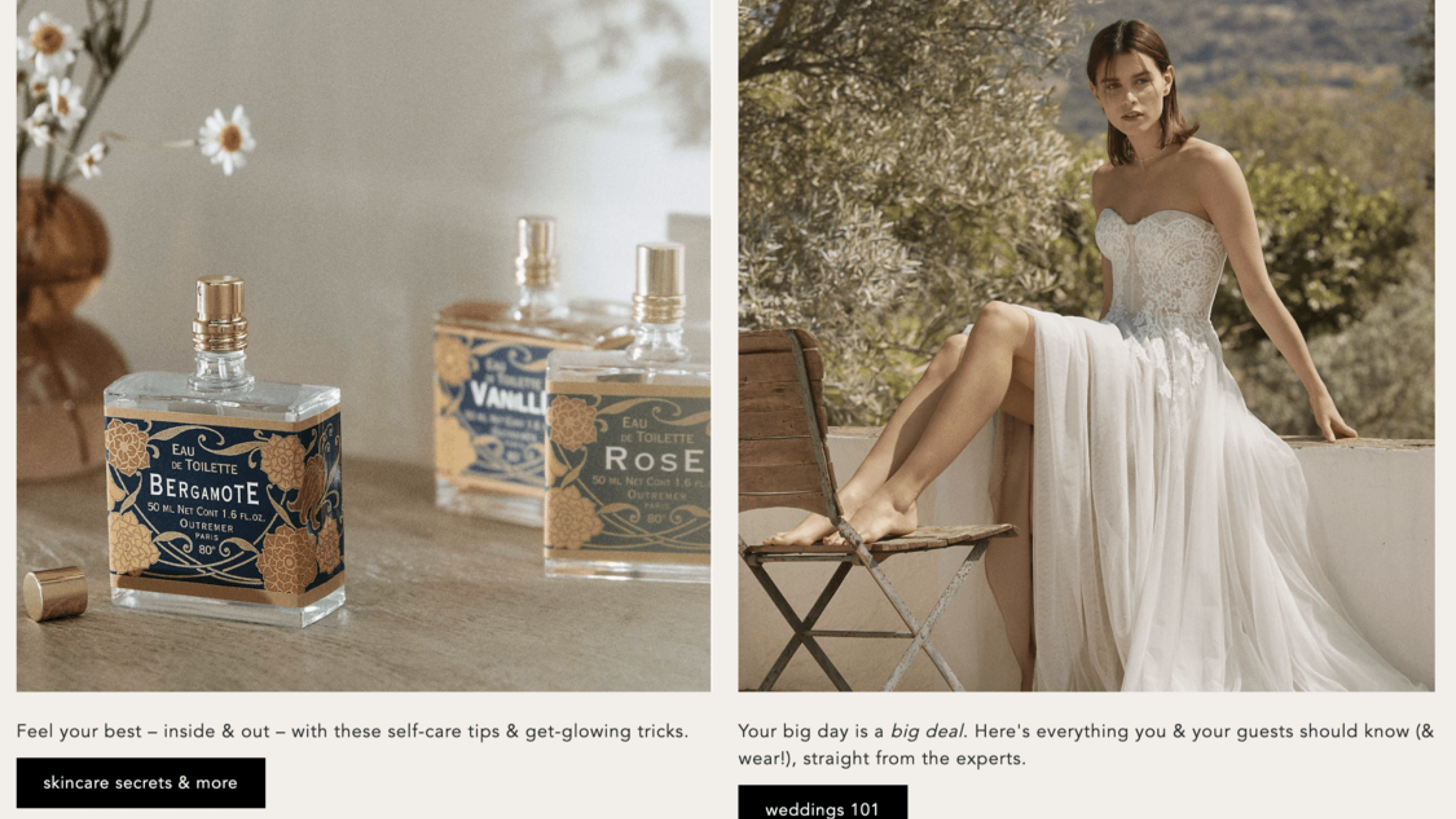 The sidebar makes this page easy to navigate and encourages users to click and find their favorite topics and articles:

With the attractive design and intuitive navigation, this blog has the features that Google wants to offer users.
2. BarkBox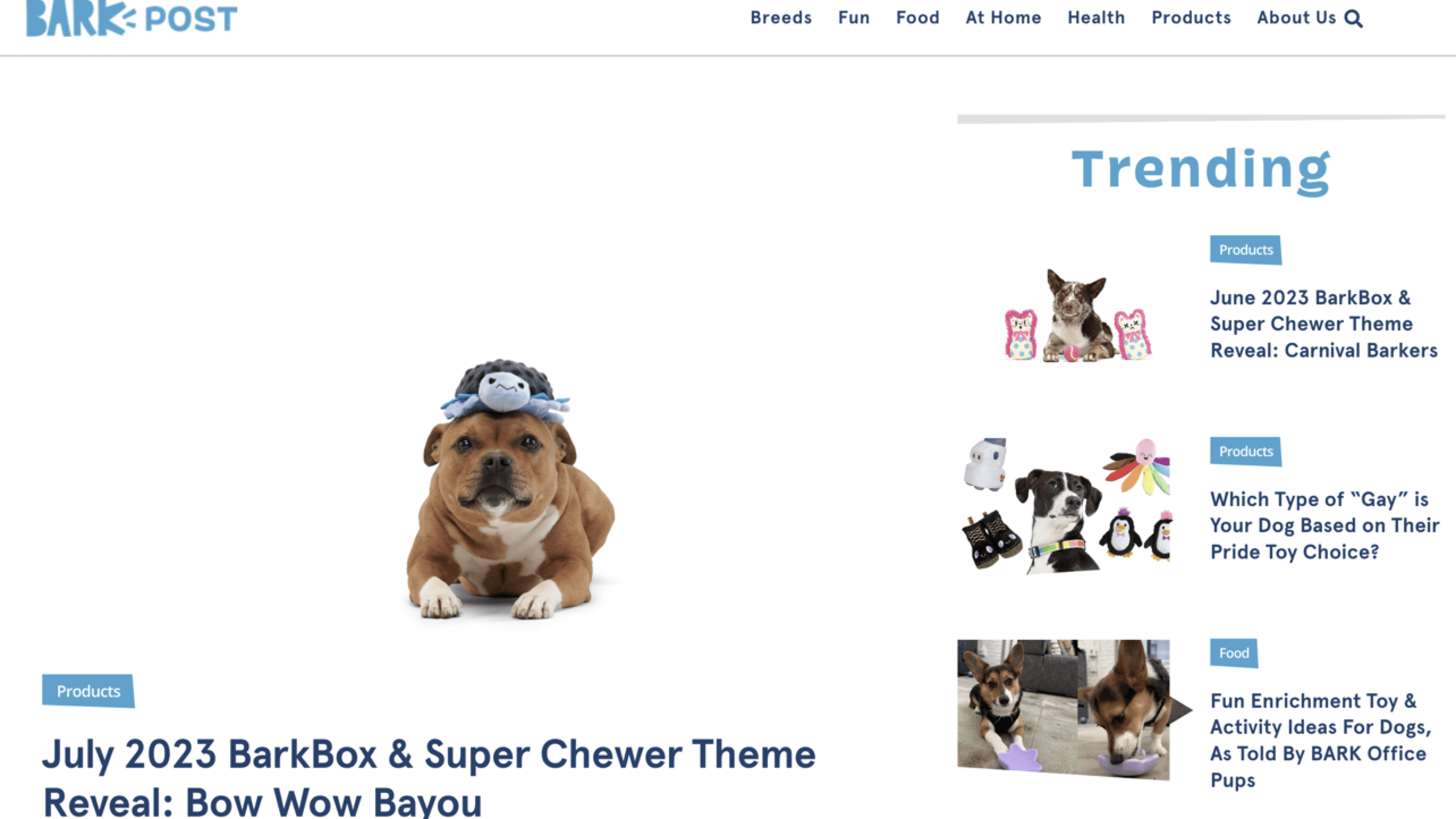 Next up we have BarkPost, the blog from BarkBox. This blog covers a range of pup-related topics that tie into their products and services. Some of their posts cover their company news and product updates, while other are strictly informational for pet owners.
They use images that draw people in and showcase the topic: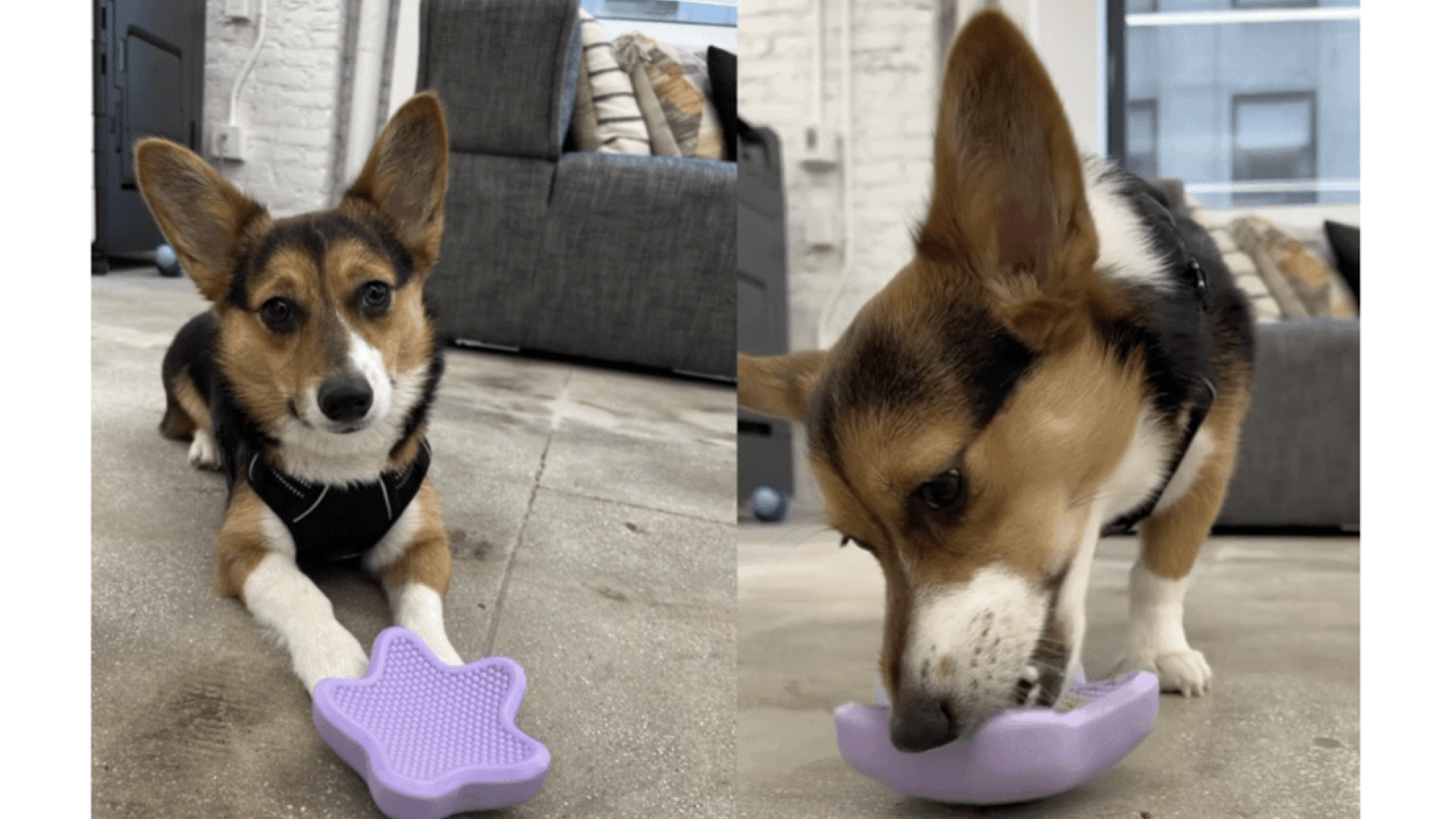 They also incorporate headers and listicle-style articles that are easy to skim: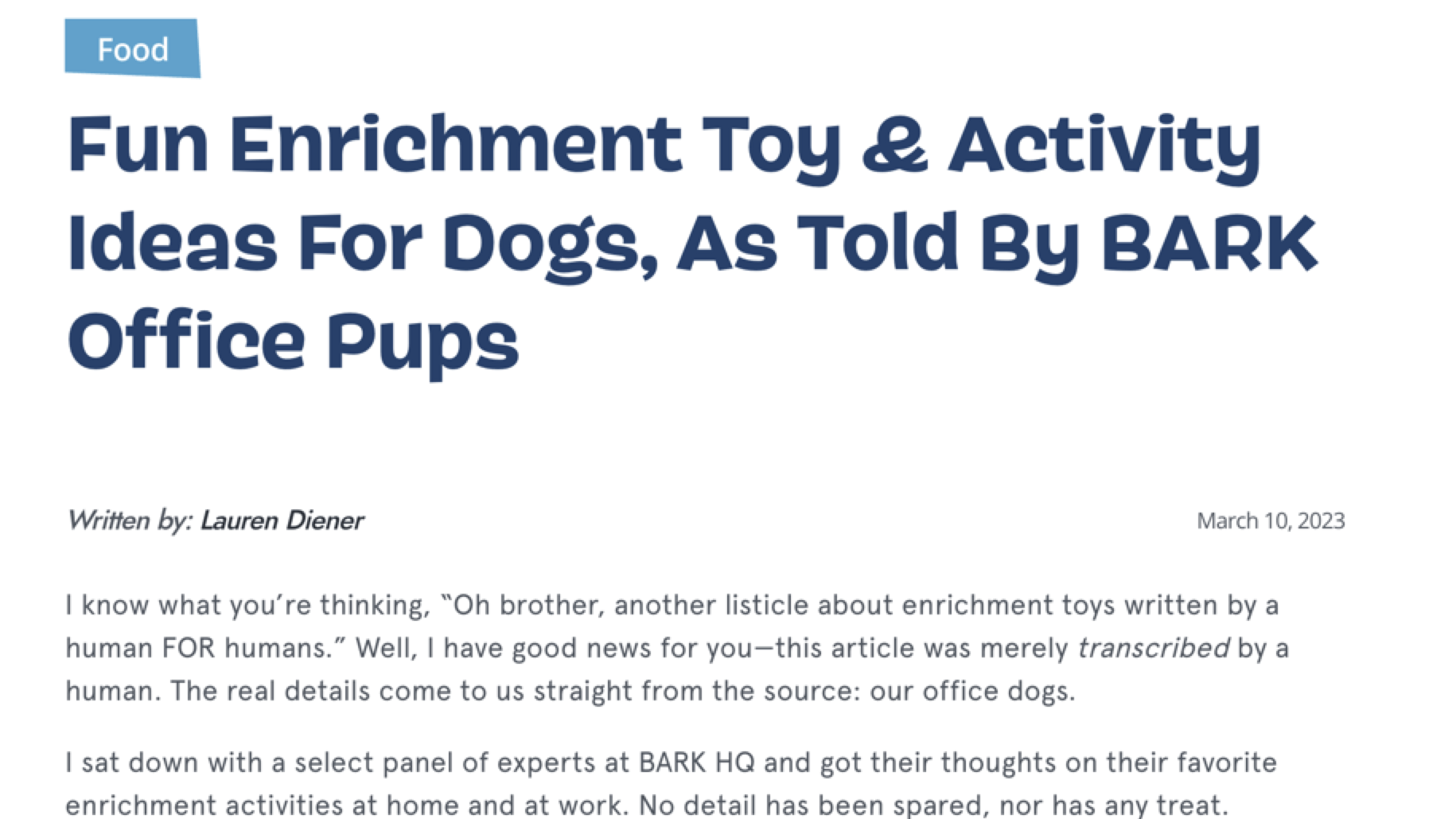 BarkPost shows how you can take a simple market and expand on it within your blog, all while making SEO choices that help users find your articles.
3. Starbucks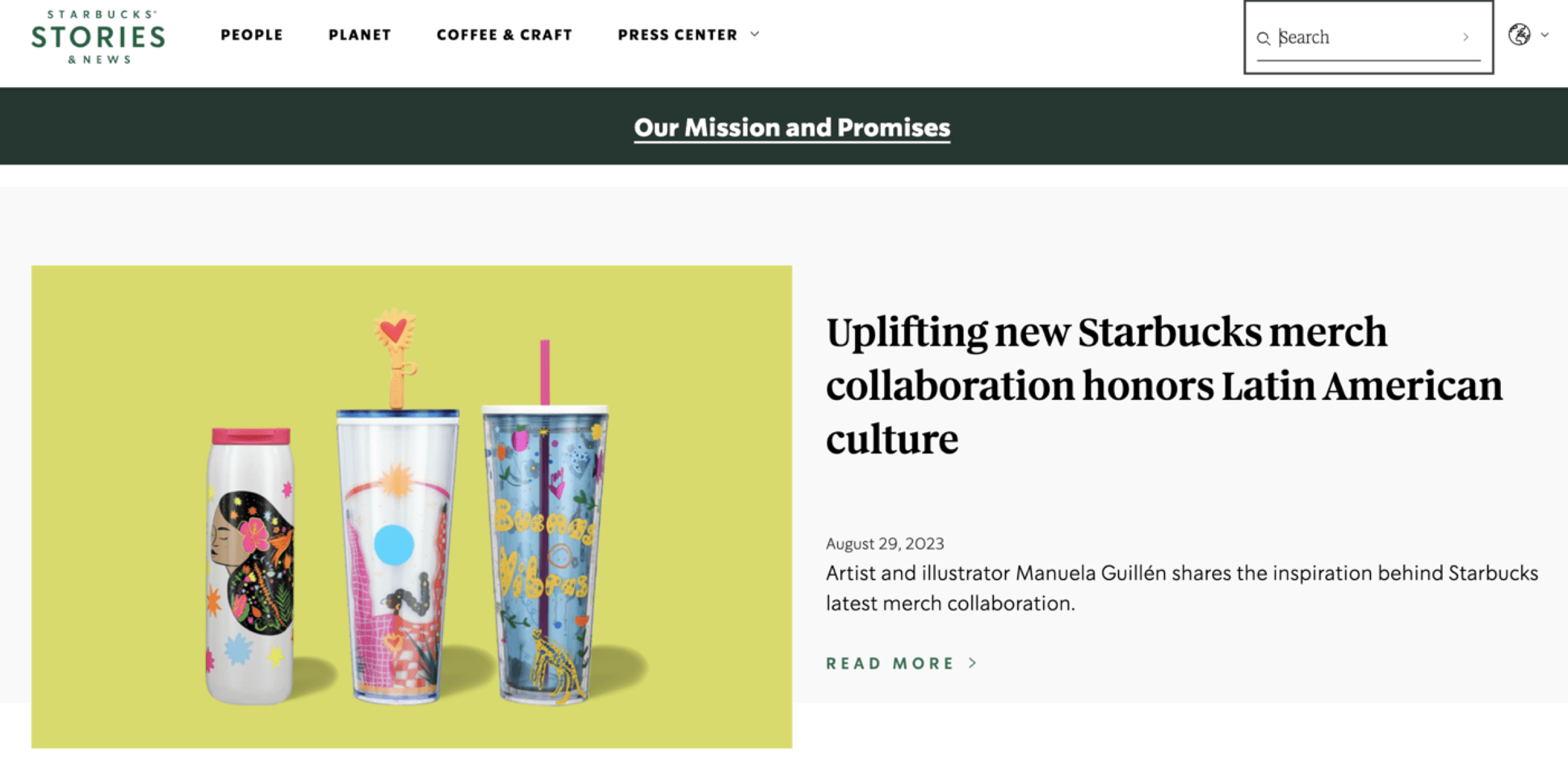 Starbucks Stories gives users more insight into the corporation behind their cup of coffee. The Starbucks blog is bright, fun, and people-focused, much like rest of their marketing. They use images and graphics to show their impact and story, all while bringing it back to the drinks: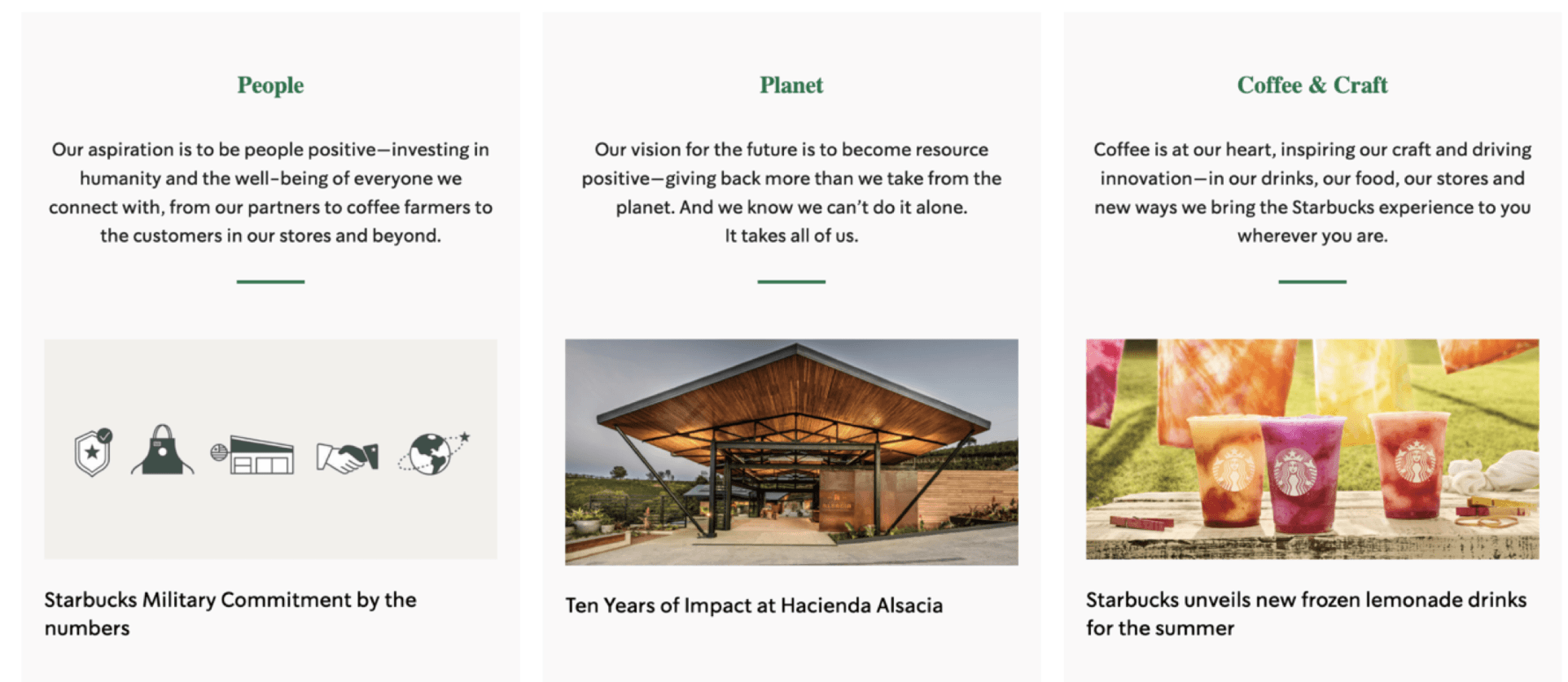 If you want a way to tell people more about your company, take note from Starbucks, who has mastered the art of promoting their wins.
4. Etsy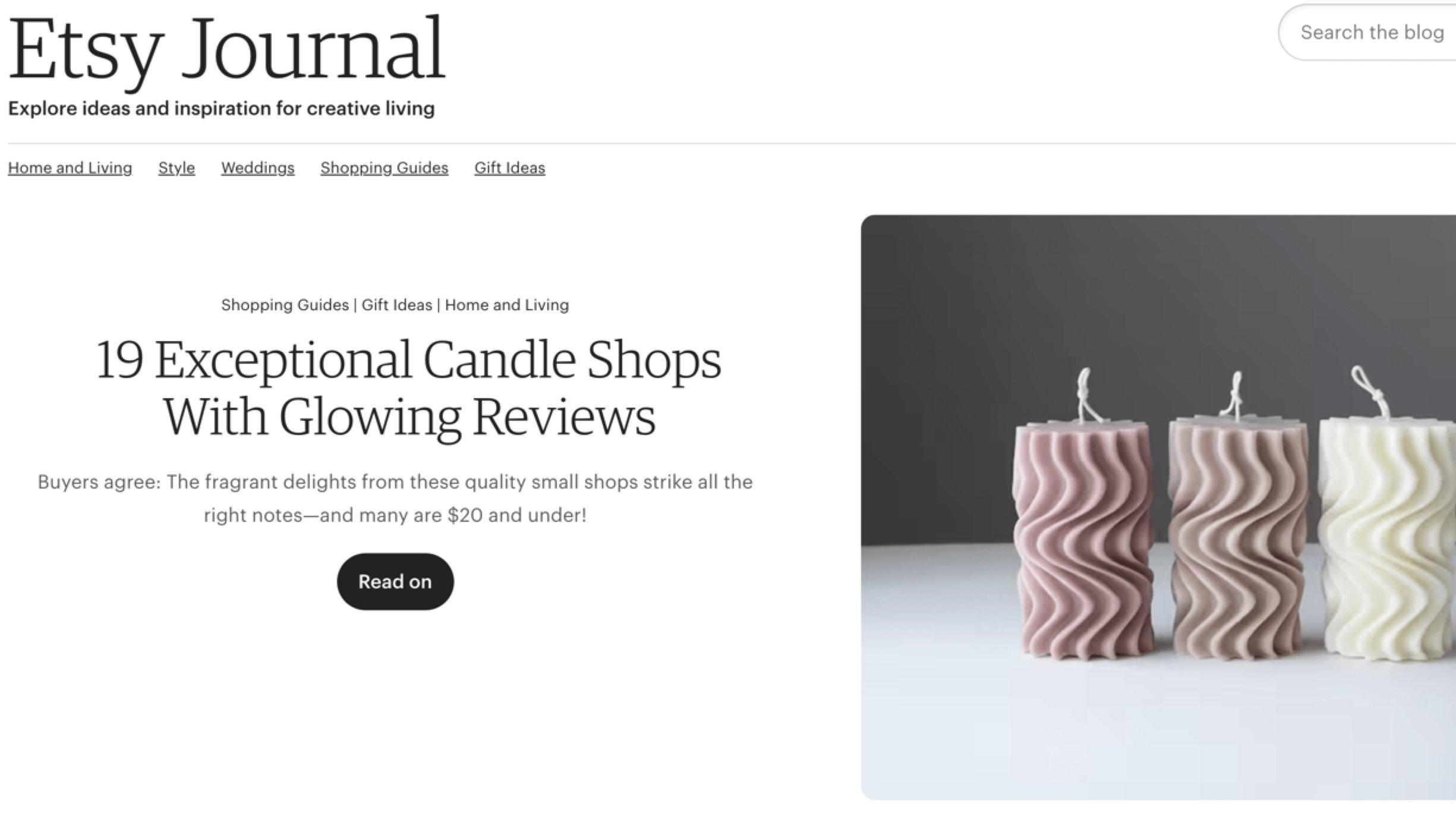 The Etsy blog is the perfect spot to find gift and shopping inspiration. Their blog is also optimized for SEO, from listicle articles to artful images and videos.
Inserting keywords is half the battle when writing content. Look to their headings and URLs for premium keyword targeting: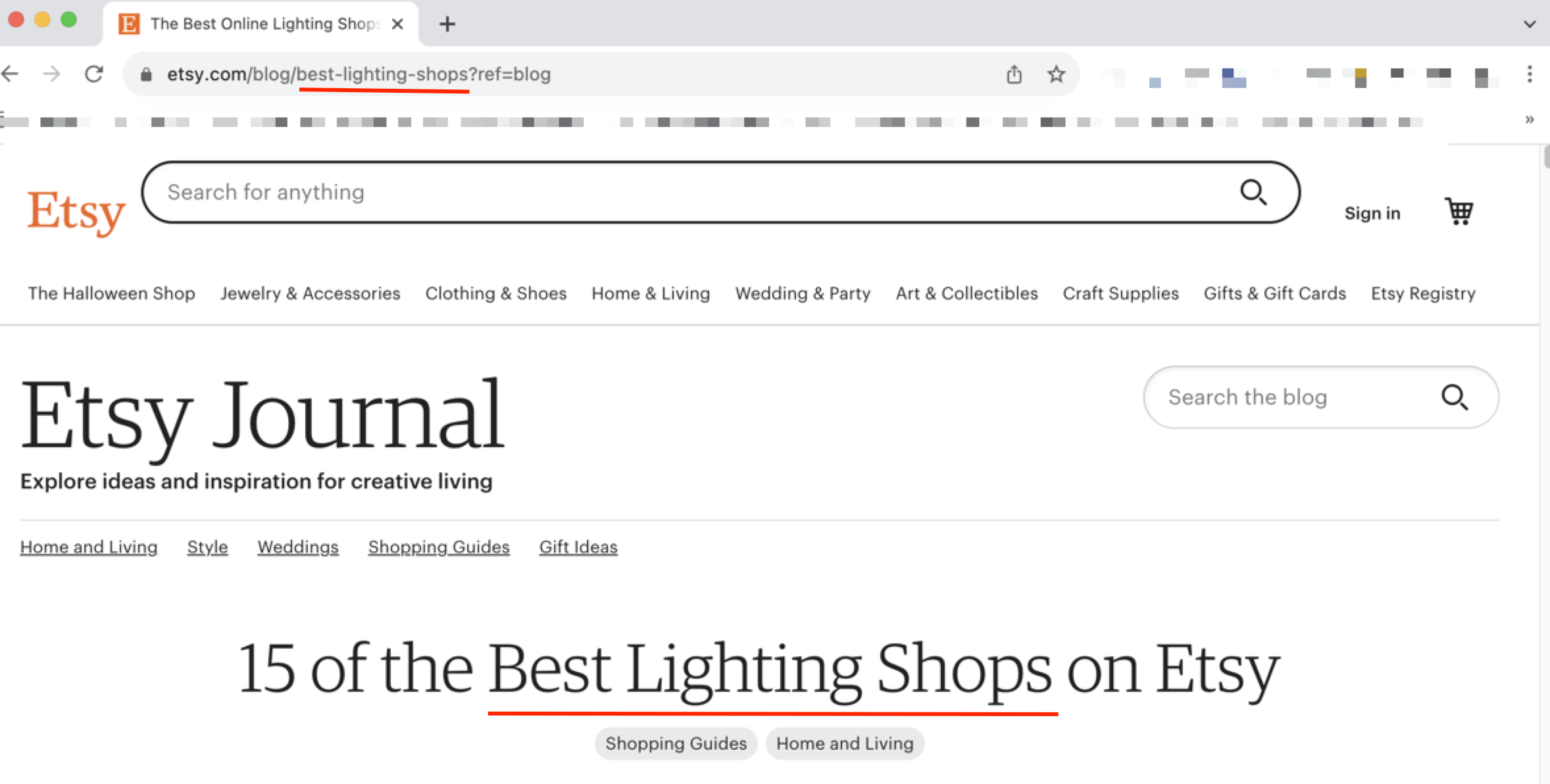 They also incorporate simple, effective CTAs into their content that help build internal linking and direct their users to relevant pages:

5. Salesforce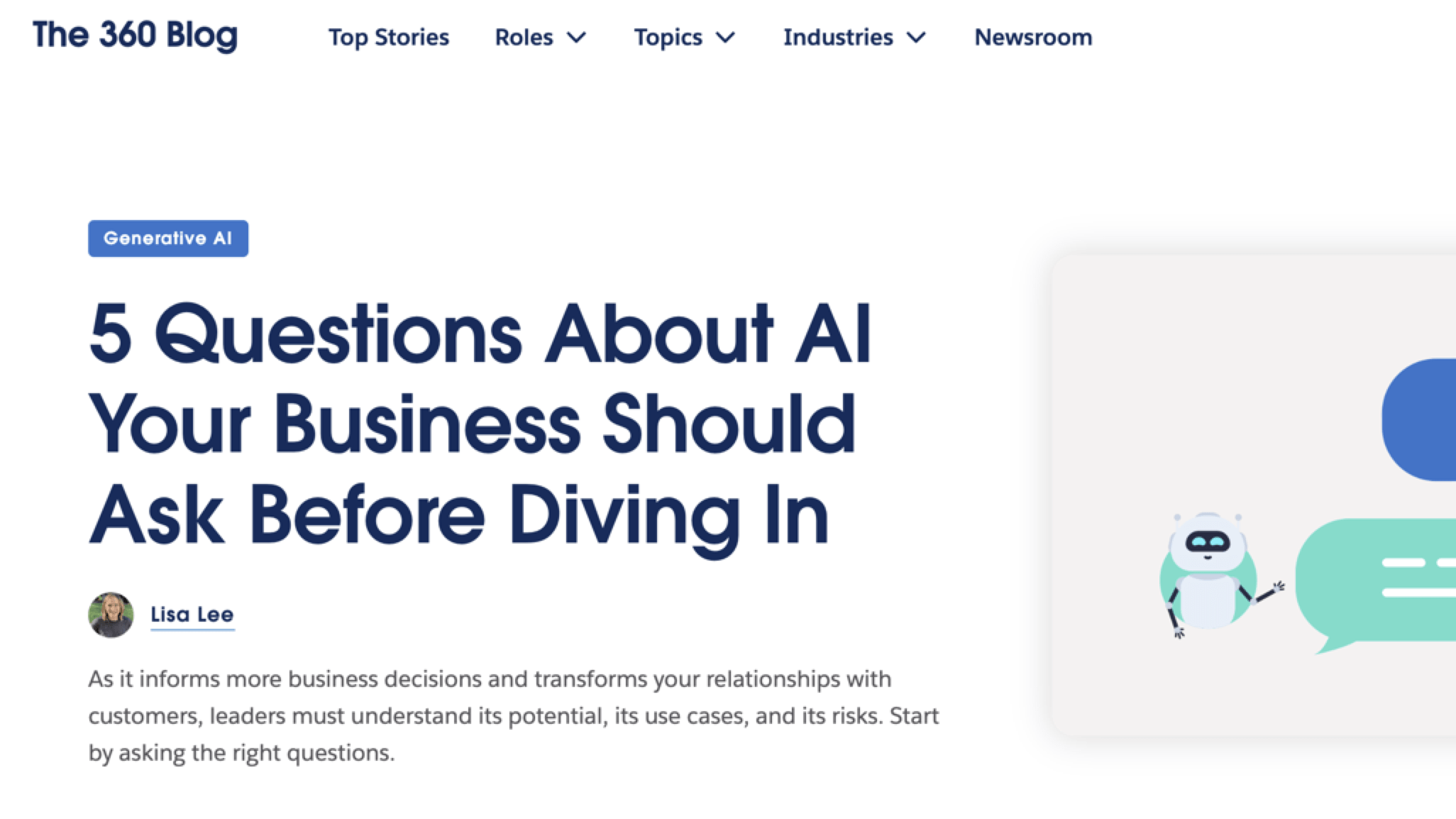 Salesforce has a blog covering a wide range of topics within the marketing, sales, and advertising industries:

While they have a stake in the game with their software, they also serve as a key information source for those looking to learn more — including other businesses. They also incorporate all the helpful SEO steps, like adding headers, images, and links to other posts.
Blog SEO — The key to good web writing
Your blog's SEO is about more than ranking — it helps you create content that people want to read and build your brand. While the technical features can help you rank, your dedication to content and formatting will help users everywhere find the information they need and learn.
Keeping up with your blog and investing in SEO will help your company earn more sales and become a leader in your industry and beyond.
Implementing a revenue-driving SEO strategy for your blog can certainly be a journey. If you need assistance achieving your SEO goals for your website, don't hesitate to reach out – contact us to get started!