Since 2008, Google Chrome has garnered more than 3.2 billion internet users and holds about 64% of browser market share as of April 2023.
As digital marketers, most of our days are spent in our browsers- researching keywords and competition, optimizing ad campaigns, and editing our websites. Productivity is of the utmost importance for agencies and in-house marketers alike. After all, time is money.
In this post, we're sharing 5 of our team's favorite Google Chrome extensions to help digital marketing professionals like you work smarter.
5 Chrome Extensions for Digital Marketers
1. Keywords Everywhere – Keyword Tool
Versions: Free, Paid
Although most of the features come with a subscription, Keywords Everywhere is a valuable extension for those serious about growing their digital marketing traffic.
With one Google search, this extension fills up the search results with keyword metrics like monthly search volume, CPC, competition, trend data, and more. Users are also equipped with top-ranking URL data such as Moz DA and the number of referring domains.
For digital marketers beyond SEO, the extension extends its functionality to YouTube, providing valuable data on search insights, SERP metrics, video performance, and YouTube tags.
From competitor analysis to on-page content assessment, Keywords Everywhere is a versatile extension that covers various aspects of digital marketing.
2. Redirect Path
Versions: Free
Image Source: https://www.ayima.com/insights/redirect-checker.html
Another great extension for your digital marketing toolbelt is Redirect Path by Ayima. With one click, this extension shows you every URL that your browser hits on the way to the current URL so that you can debug HTTP issues or check your website security.
This tool is especially useful for digital marketers working through a domain unification as it allows you to check for redirect loops and confirm that all www, non-www, https, and http versions of the website redirect to the same domain.
3. Lighthouse
Versions: Free

Google Lighthouse is a free Chrome extension that aids in optimizing webpage quality.
This open-source tool performs audits across five key optimization categories, including performance, accessibility, best practices, SEO, and Progressive Web App (PWA) compliance. It assesses aspects like loading speed, user accessibility, modern web standards adherence, SEO technicalities, and PWA capabilities.
Digital marketers can use the insights from Lighthouse reports for activities like technical SEO, competitor analysis, reporting, and client education. Google Lighthouse is a versatile tool that enables digital marketers to ensure their websites are user-friendly, high-performing, and optimized for search engines.
💡 Bonus Tip – Did your site get a low SEO score? SEO auditing tools can help you dig deeper into your technical SEO foundations to set your website up for organic success.
4. WAVE
Versions: Free
Image sourced from Chrome Web Store
Speaking of accessibility, most digital marketers know that not complying with ADA guidelines for accessibility can result in fines ranging from $55,000-$150,000.
WAVE is a web accessibility evaluation tool that allows users to analyze their page(s) for potential web accessibility issues. The WAVE extension helps digital marketers take an objective and manual approach to web accessibility by "looking under the hood" at web designs, links, and formats that may make it harder for users with disabilities to navigate.
Extensions like WAVE and Silktide can be hugely valuable for digital marketers considering ADA accessibility and WCAG guidelines for their websites.
5. SimilarSites
Versions: Free
SimilarSites is a sister tool to the well-known extension SimilarWeb (which has 2K reviews & counting). SimilarSites allows users to scan a website to find comparable websites based on over 20 similarity factors including content, keywords, topic, user ratings, and websites-also-visited browsing data.
Digital marketers can use SimilarSites to make activities like keyword research, competitor research, and sales prospecting much more efficient.
Since this tool evaluates so many different sources and components, digital marketers might also use this tool to get a feel for how a website might be categorized and perceived by search engines. By knowing what websites are similar to your domain, you might find opportunities to build up a stronger, more relevant domain for your industry.
Final Thoughts
The best way to decide what Chrome extensions will be best for your digital marketing efforts is to evaluate what activities you are spending most of your time on, and then look for an extension that can help automate those tasks.
For example, an SEO might need a different set of Chrome extensions than a web designer. Digital marketers that test a lot of forms might find value in an extension as simple as Form Filler which auto-fills forms with dummy data. Other digital marketers might need extensions more complex like BuiltWith which identifies all technologies used in the establishment of a page.
It's also important to note that no digital marketing tool or extension is paramount to strategic decision-making. Digital marketing requires a level of expertise and knowledge that only humans can pilot, for now.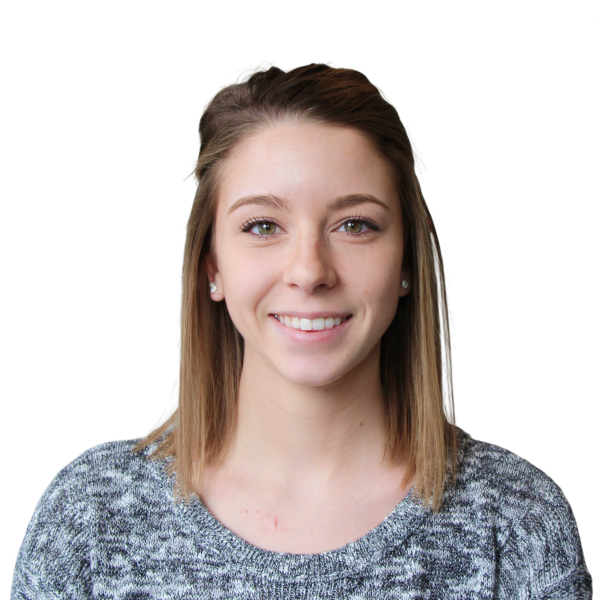 Jackie is an Internet Marketing Analyst and Conversion + UX Specialist at WebFX. With over 2,500 hours dedicated to our client's website growth, Jackie became an in-house subject matter expert in Conversion + UX and is one of three founders of our CRO team. When she's not educating our clients on effective digital marketing & CRO, she is likely off hiking with her dog Pepper or coaching Ultimate Frisbee at a local university.