Considering paid advertising? Consider Google Ads, one of the largest and most effective ad platforms. Some of the biggest benefits of Google Ads include its reach, cost-effectiveness, and turnaround time for results.
Top Google Ads benefits
Learn more about why businesses use Google Ads for digital advertising below:
What is Google Ads?
Google Ads — formerly Google AdWords — is an online advertising platform that allows people to promote their brand, products, or services on Google, YouTube, and affiliate websites. One of the advantages of Google Ads is it operates on a cost-per-click (CPC) business model, meaning advertisers only pay when someone clicks on their ad.
7+ best benefits of Google Ads
Some of the best benefits of Google Ads for businesses — big and small — include the following:
1. Get your company results fast
Google Ads works fast — and we mean fast.
Launch an ad campaign and you can see results the next day. Of course, how soon you see results depends on your ad setup, targeting, bidding, and more. However, this advantage of Google Ads is mentioned most often by companies, especially smaller brands.
Brands will sometimes use this Google Ads perk while setting up search engine optimization (SEO).
2. Reach your target audience
Another reason businesses use Google Ads is because of its targeting capabilities, which include:
Demographics, like for reaching users based on their location
Psychographics, like for reaching users based on their interests
Remarketing, like for reaching past website visitors
Customer lists, like for reaching former customers or active leads
The only factor limiting your targeting is your audience size — you have to have a certain size for your ads to run. As long as you have the audience, though, you can get hyper-targeted with your ad campaigns.
Plus, Google is the most used search engine in the world, holding 83% of the desktop search engine market share worldwide, meaning it's not difficult to use Google Ads to reach tons of potential customers for your business.
3. Control your ad costs
Large and small companies alike love this benefit of advertising online with Google Ads.
With Google Ads, you have full control over your ad costs. For example, you determine your monthly budget and bids. You can also change these at any time based on your needs, too. For example, if you need to respond to trending interest in your products, you could increase your monthly budget.
4. Change your strategy instantly
Next, you can adapt your strategy instantly with Google Ads.
Unlike traditional advertising, which locks your business in for a set period (think a billboard) or requires upfront payment (think a print ad), you can change how you advertise on Google Ads at any time.
For example, many companies will launch multiple ad groups, measure their performance, and then adapt which ad groups receive a budget based on their performance. This flexibility isn't available in traditional advertising and emphasizes the importance of Google Ads in advertising.
5. Measure your performance
Tracking, measuring, and evaluating your performance is easy with Google Ads.
The platform features a built-in, customizable dashboard for evaluating metrics like:
Cost per click
Clicks
Impressions
Cost
You can also analyze these metrics by campaign, date, and more. If you have Google Analytics set up (which you should), your Google Ads data will import to Google Analytics, and you can evaluate its performance from there.
6. Improve your brand awareness
Another reason businesses use Google Ads is its ability to improve brand awareness. Whether you're an enterprise looking to grow market share or a small business looking to get noticed, Google Ads can help.
Some common strategies for growing brand awareness with Google Ads include:
Targeting competitor brand names
Remarketing to previous website visitors
Using Google's Display Network
By default, we recommend a Google Ads campaign targeting your brand name.
7. Increase your sales
Businesses most often invest in Google Ads to generate sales. With Google Ads' built-in measurement system, it's easy to track whether your advertisements drove a sale — and how much that sale was worth.
Typically, companies will take the following approach to generate revenue with Google Ads:
Target transactional keywords
Launch remarketing campaigns to reach previous website visitors
Advertise promotions, like a discount code or seasonal sale
The above are just a few of the most common strategies. There are plenty more!
8. Accelerate your website traffic
Companies love this advantage of Google Ads — traffic generation.
With Google Ads, you can target informational or top-of-the-funnel keywords to attract some qualified traffic to your site. For many businesses, this is a common strategy when getting started with SEO since SEO takes a few months to work.
Reap the advantages of Google Ads
Now that you know more about the importance of Google Ads, are you ready to start taking advantage of its benefits? Start by creating your Google Ads account today, or contact us to get industry-leading pay-per-click (PPC) experts working on your Google Ads strategy!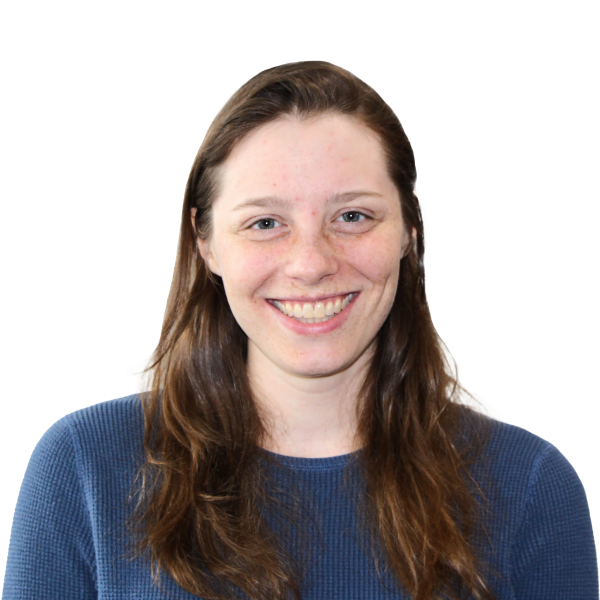 Sarah Berry is an SEO Consultant at one of the largest SEO agencies in the USA — WebFX. With more than 10,000 hours of SEO experience, she offers practical insights and strategies you can use to grow your rankings, traffic, and revenue from search.
What to read next
My Site Isn't Showing Up on Google! Discover 6 Reasons Why Your Site Isn't Ranking
Keep Reading