When we talk about search engine optimization (SEO), Google is often at the heart of the conversation. Though there are other search engines out there, Google is by far the biggest and most widely used, so a good SEO strategy usually comes down to what will help you rank in Google.
Given that fact, it's probably no surprise that one of the best ways to rank higher in Google is to take advantage of a resource offered by Google itself — Google Business Profile (GBP). There's a good chance that your business already has a profile out there, in which case all you'll need to do is claim it. And if not, you can just create one.
But your SEO isn't automatically good to go once you claim your profile. Then comes the hard part — optimizing that profile. But what does that look like? And how does having a Google Business Profile benefit your SEO to begin with?
That's just what we'll discuss on this page. Keep reading for an explanation of how to optimize your Google Business Profile for SEO!
Why is a Google Business Profile important for local SEO?
We've established already that having a Google Business Profile can majorly boost your SEO. But how, exactly?
The answer comes down mostly to the Local Pack. When someone searches for businesses in their area, Google will display a collection of three local Google Business Profiles that match the search query: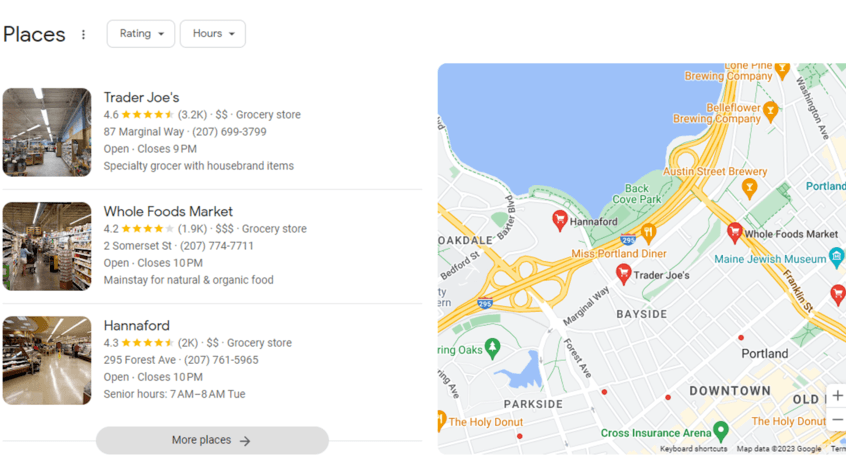 That means that if someone in your area searches for businesses in your industry, you could have a shot at appearing in the 3-pack.
Even aside from 3-packs, users might still find your profile when they use Google Maps or even look up your business by name. But nothing will happen if you don't first claim and optimize your profile to give it the best shot at appearing in searches.
6 tips on how to optimize your Google Business Profile for SEO
Now that we've covered the value of Google Business Profile SEO, let's talk about how to optimize your profile. Below are six tips for optimizing a Google Business Profile:
Keep reading to learn more about each one!
1. Fill out every section of your profile
Arguably the most effective method of optimizing a Google Business Profile is to fill it out thoroughly. That means that you shouldn't stop at the basics, like filling out your business name and phone number. You should go through and fill out all the available fields, including:
Business address
Hours of operation
Description
Images
And more!
By providing all these things, you give users (and Google) more information to work with when it comes to discovering and ranking your profile.
2. Use the full, official name of your business
Some businesses often go by a shorter version of their business name and use that name in their Google Business Profile. Others opt to include additional keywords alongside their business name to game rankings.
Maybe you're thinking about doing something similar. But believe us, that's not a good idea. Instead, you should use your full, official business name — nothing more, nothing less.
Using a nickname for your company could cause confusion if other places on the Internet use your full business name. If Google sees conflicting names for your company, it won't know what's legitimate, and you'll likely end up lower in rankings.
Trying to keyword-stuff your business name is even worse — Google directly penalizes businesses that do that. Avoid both of those mistakes by simply putting your company's official name.
3. Choose primary and secondary categories
If you want your company to appear in any local 3-packs, it's important that Google knows what type of business you are. You won't show up in a search for "auto repair shops near me" if Google doesn't even know you are an auto repair shop!
To indicate your industry on your profile, you can use categories. You can choose a primary category to indicate the main industry you represent, as well as secondary categories to cover anything else you offer.
For example, you might select the "Grocery store" category as your primary, and then add "Pharmacy" as a secondary category if your store contains a pharmacy.
However, be aware that secondary categories don't appear to users. They're only visible to you and Google. The primary category is the only one people will see.
4. Check off any applicable attributes
In addition to selecting categories for your company, you should select any applicable attributes. Attributes are basically features of your business. Google offers a ton of attribute options that span a wide range of areas. Just a few examples of attributes include:
Drive-through
Pets welcome
Delivery
Veteran-led
Cash-only
Reservations required
That's just a small sample — Google offers hundreds of attributes that you can choose from.

Be sure to add several of these to your profile (where applicable) to help inform Google and users about what your business offers. Attributes are helpful when people search for things like, "restaurants with drive-throughs near me."
5. Answer questions in the Q&A section
One section you can include in your Google Business Profile is a Q&A section. In this section, users can ask questions and get answers from you. You should take advantage of this section to boost your GBP SEO.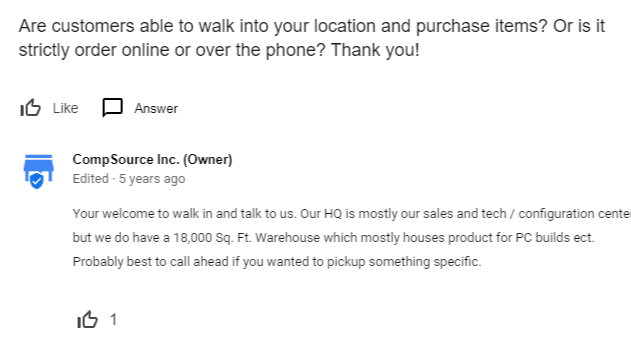 Kick things off by submitting some questions yourself, and then answering them. That's a good idea in case of any common questions you want to go ahead and address, or if there's some info about your company that you want to convey but couldn't do so anywhere else in the profile.
From there, you should keep an eye on the Q&A section to watch for when actual users submit questions. Be sure to answer those questions as soon as possible. This will make you look better to both your audience and Google, earning you better visibility.
6. Earn reviews from your customers
Finally, your Google Business Profile is one of the most important places on the Internet to earn good reviews. The more positive reviews you have on your profile, the better your overall Google Business Profile SEO will be.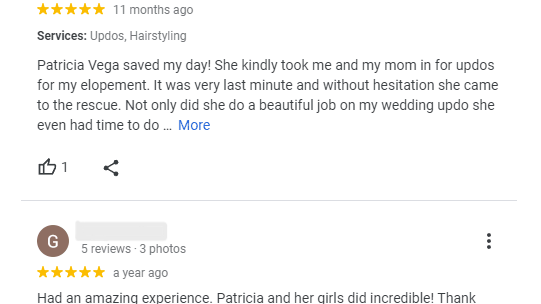 When you have lots of good reviews, you're more likely to make it into local 3-packs. Plus, when users look at local 3-packs and decide which business to click on, many of them are probably motivated in part by those companies' ratings, so you want your own rating to be as high as possible.
To earn positive reviews, the main thing you should do is simply provide high-quality products or services. In the process of doing that, though, you can be sure to make your customers aware of your Google Business Profile so they can stop by and leave reviews there.
Learn more ways to improve your GBP SEO on SEO.com
Optimizing a Google Business Profile takes time and effort, but it's well worth it if you can get your company in front of more people and improve your Google Business Profile SEO, earning more revenue in the long run.
If you want to learn about other ways you can optimize your SEO — both your GBP SEO and your on-site SEO — be sure to check out some other helpful content here on SEO.com!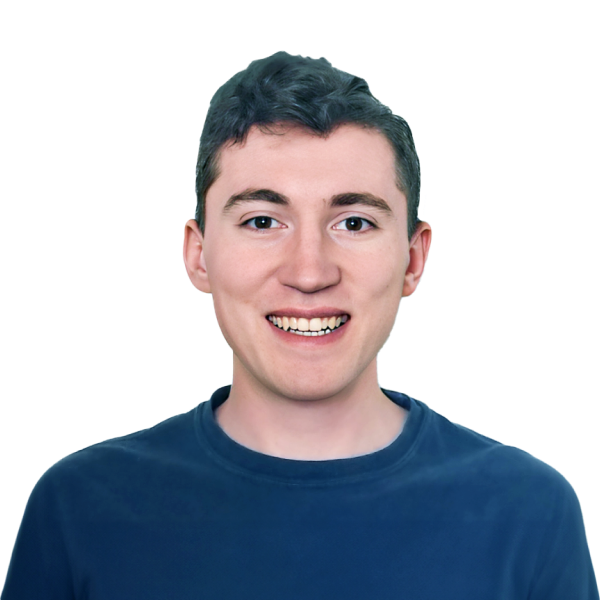 Matthew is a marketing expert focusing on the SEO & martech spaces. He has written over 500 marketing guides and video scripts for the WebFX YouTube channel. When he's not striving to put out some fresh blog posts and articles, he's usually fueling his Tolkien obsession or working on miscellaneous creative projects.