Every company needs search engine optimization (SEO). There's really no getting around that fact. And energy companies like yours are no exception. You need to market yourself online to get your brand in front of the right prospects, and showing up in search results is one of the best ways to do that.
The question is, how does that work? Maybe you know a few SEO basics, or maybe you're new to the whole thing. Either way, you may be unsure which tactics you can use to improve energy company SEO.
If that's you, you're in the right place. On this page, we'll cover six helpful tips for boosting the effectiveness of SEO for energy companies. Those tips include:
Keep reading to learn more about each one!
1. Target long-tail keywords
Keywords are, well, key to SEO for energy companies. By integrating keywords into your web content, you can signal to Google which searches that content should rank for. But you shouldn't just target any keywords. For one thing, you should be sure to target keywords that are relevant to the actual content.
On top of that, though, you should target long-tail keywords, or keywords that are several words long. You don't want to only target single-word keywords because not only are those too vague to reach your particular audience, but they also have way more competition in search results.
Long-tail keywords, on the other hand, are more specific. That means they reach a more precise audience and come with less competition.
2. Hone in on your specific sector
You can also improve your audience targeting by honing in all your SEO efforts on the specific sector(s) you sell to. For example, if you only sell to commercial clients, you should focus your marketing on them. The same goes for if you only target government clients. Or, maybe you target multiple sectors, in which case you can direct separate campaigns to each of them.
Whichever sector(s) you target, just make sure your content and overall SEO strategy are optimized for that audience. If you target the wrong sectors, or don't target a specific sector at all, you can end up with campaigns that are too vague and don't bring in leads like they should.
3. Optimize your page speeds
Page speed optimization is another important aspect of energy company SEO. Consider this — if you visit a website and sit there for 10 seconds waiting on it to load, how will you feel? In all likelihood, you won't even wait that long — you'll hit the "back" button.
Your website visitors feel the same way. And it doesn't take 10 seconds to drive them away — your page load speeds should be three seconds or less if you want to retain traffic. Plus, Google considers page speeds when it ranks websites, so a slow site will get you ranked much lower.
To speed up your pages, you can take the following steps:
Cache web pages
Minify code
Compress images
Limit redirects
4. Use responsive design
Speaking of ranking factors, another way that Google ranks websites is by using a mobile-first index. That means it ranks sites based on their mobile versions, not their desktop versions. So, in order to have a shot at ranking well in search results to begin with, you need a mobile-friendly website.
The best way to make your site mobile-friendly is to use responsive design. That's a form of web design that rearranges the elements on a page to fit the screen where they appear. So, a site will look slightly different on mobile than it will on a computer.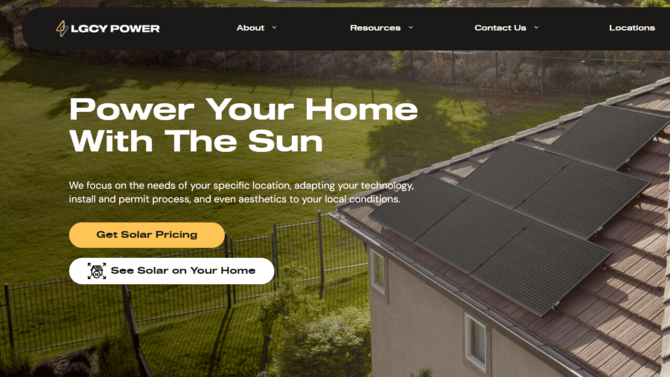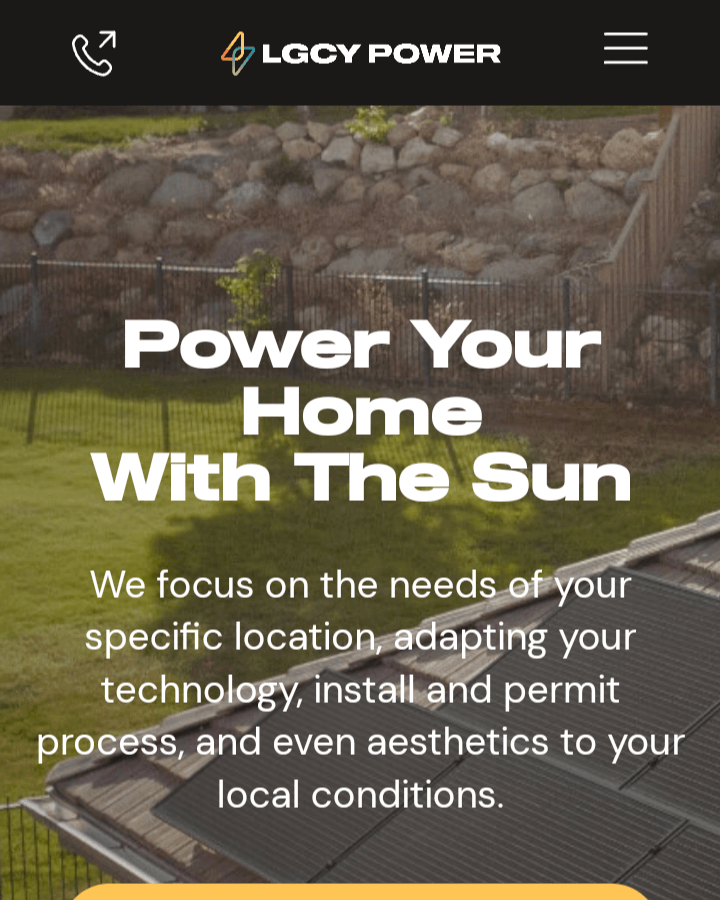 On top of improving your Google rankings, a mobile-friendly site will also help you retain more traffic. Sites without mobile versions end up driving away tons of traffic from people who try to access the site on their phones, so you don't want that to be you.
5. Earn valuable backlinks
One of the most elusive (but also most valuable) energy SEO strategies is backlinking. A backlink is a link that leads from a third-party website to your web content. Backlinks are valuable because if a reputable website links to your site, Google will assume your site is reputable as well, and it will rank you higher.
The best way to earn backlinks is to simply produce high-quality content on your site since that will attract genuine links from other sites. However, to take a more active role, you can search reputable sites in your industry for broken or missing links and then recommend that they replace those errors with fresh links to your site.
A good rule of thumb when pursuing backlinks is "quality over quantity." One high-quality backlink is better than 10 low-quality ones, so don't get caught up in how many backlinks you have. Instead, focus on earning links from reputable websites.
6. Set up a Google Business Profile
Our final recommendation for your energy company SEO strategy is that you set up a Google Business Profile. This will help massively with your local SEO. That's because when someone searches online for businesses in their area, Google typically returns a local 3-pack — that is, a collection of three local business profiles that match the query.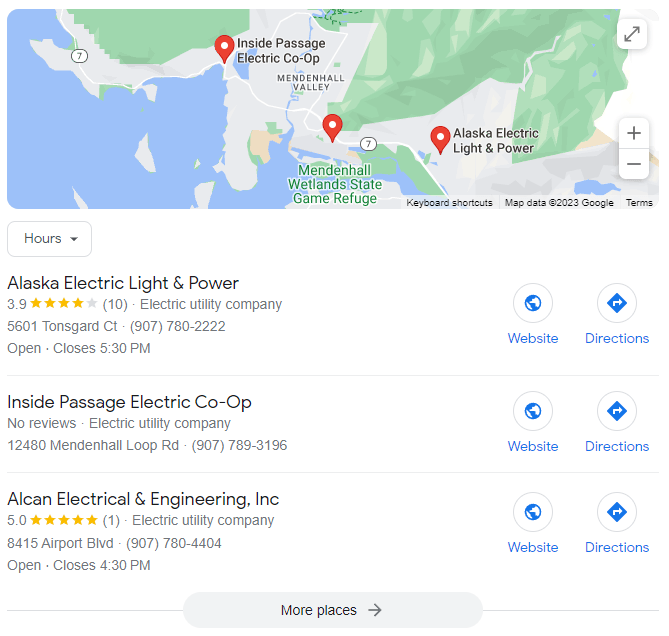 The goal is for your business to appear in those local packs whenever people search for energy companies in your area. Local 3-packs show up above all the regular search results, so they're often the first result people see on the page. That makes them a very covetable position.
Learn more about SEO for energy companies on SEO.com
With the six energy SEO strategies listed above, you can start optimizing your campaigns to reach a wider audience and drive more traffic for your website. But there are plenty of other ways you can improve your SEO as well, and it would be a good idea to implement those, too.
If you're interested in learning about other ways to boost your energy SEO, you can check out some other helpful content right here on SEO.com!
Writers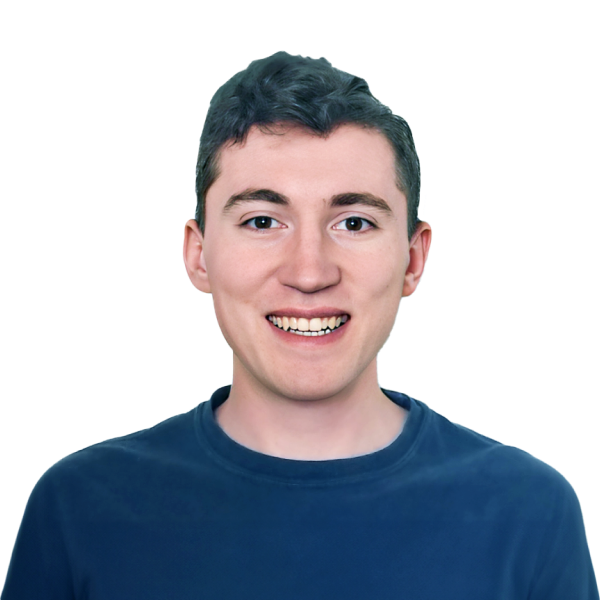 Matthew Gibbons
Lead Data & Tech Writer