When you host guests at your home, you may lead them to where they can sit down and ask if they're comfortable. You may offer them a glass of water or some refreshments. All of this, and more, plays a role in how positive or negative of an experience they have at your house. If they have a positive experience, they'll come back! If they had a negative experience, well, you'll have to go to their house next time.
Imagine that your website is your brand's house. The experience that prospective customers have on your website determines their willingness to kick up their feet, or leave and never come back.
So, what is user experience (UX) exactly? And how can you make sure each user has a pleasant experience on your site? That's what we are here to answer!
We'll dive into topics like:
Let's get started!
What is UX?
UX in digital marketing often describes all facets of a user's interaction with a brand, website, or interface. Essentially, it's the entire encounter a user has with your website, including how they act, what they feel, and what they do.
UX vs. UI
User experience (UX) and user interface (UI) are independent but related terms. While UX refers to the complete user interaction with a website or medium, UI represents the actual elements that the user interacts with.
So, for example, let's say you own a banking website. The UI would include things like the buttons on the website, or the text, links, and videos on the pages. The UX on the other hand would be more like the seamless navigation or consistent business-oriented voice that instills trust and authority.
Why does UX matter?
UX matters for many reasons. The most important one being that it ensures that people enjoy visiting your website. It also helps you make the best impression on new and recurring visitors.
Some other benefits of UX include:
Increase credibility: If people have a pleasant UX, they will trust your brand more, and be more likely to purchase from you or return to the site.
Increase ROI from other channels: Search engine marketing, advertising, and even social media can all benefit from a strong website with good UX. If you are investing in other channels to drive people to your website, a focus on UX will help maximize your traffic and increase your ROI from each marketing channel.
Improving customer loyalty: Offering your current or prospective customers a seamless experience with your brand, including your website, can help keep them from turning to a competitor. This is especially important if you have a website that facilitates customer sign in or repeat purchases.
Above all, you want people to enjoy engaging with your brand. A positive UX helps you do just that.
3 successful UX examples to know
So, what does good UX look like? Let's break down a few examples from successful companies!
1. Spotify
First up on our list of examples is Spotify. Spotify focuses heavily on UX, with their user-generated content and custom playlist features.
Spotify creates personalized music based on the user: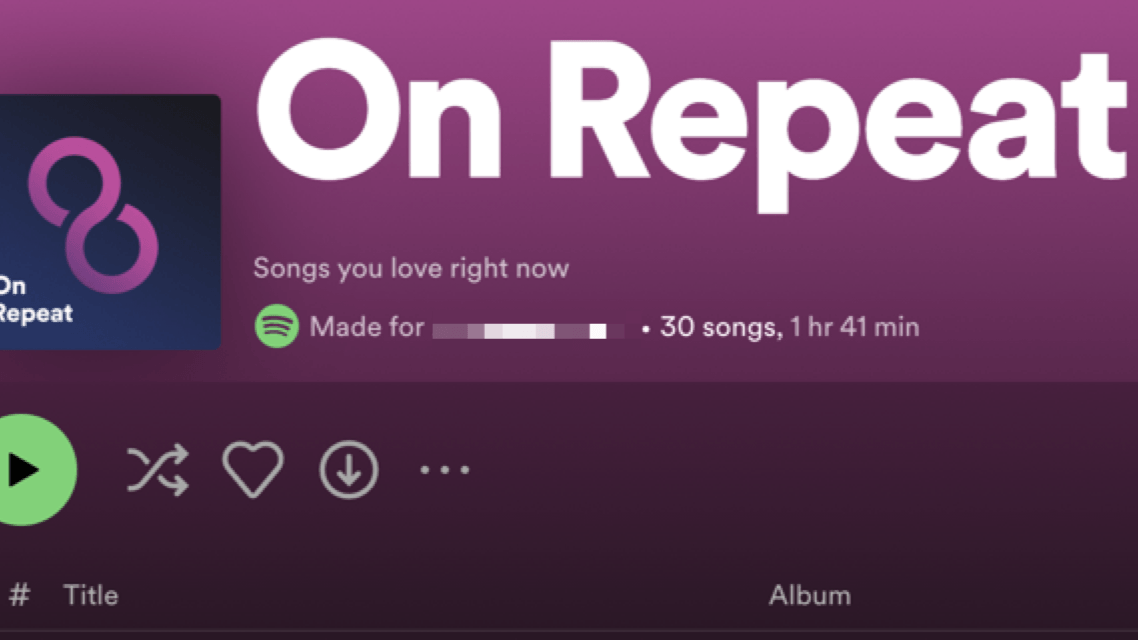 They also have an easy-to-use search function that incorporates playlists, moods, lyrics, and more. These features give every user a custom experience that encourages them to find new music, while still getting their favorite songs.
2. Ulta
Up next we have Ulta, a beauty store that helps users find their favorite brands all in one place. Their navigation and clean aesthetic create a seamless experience for users: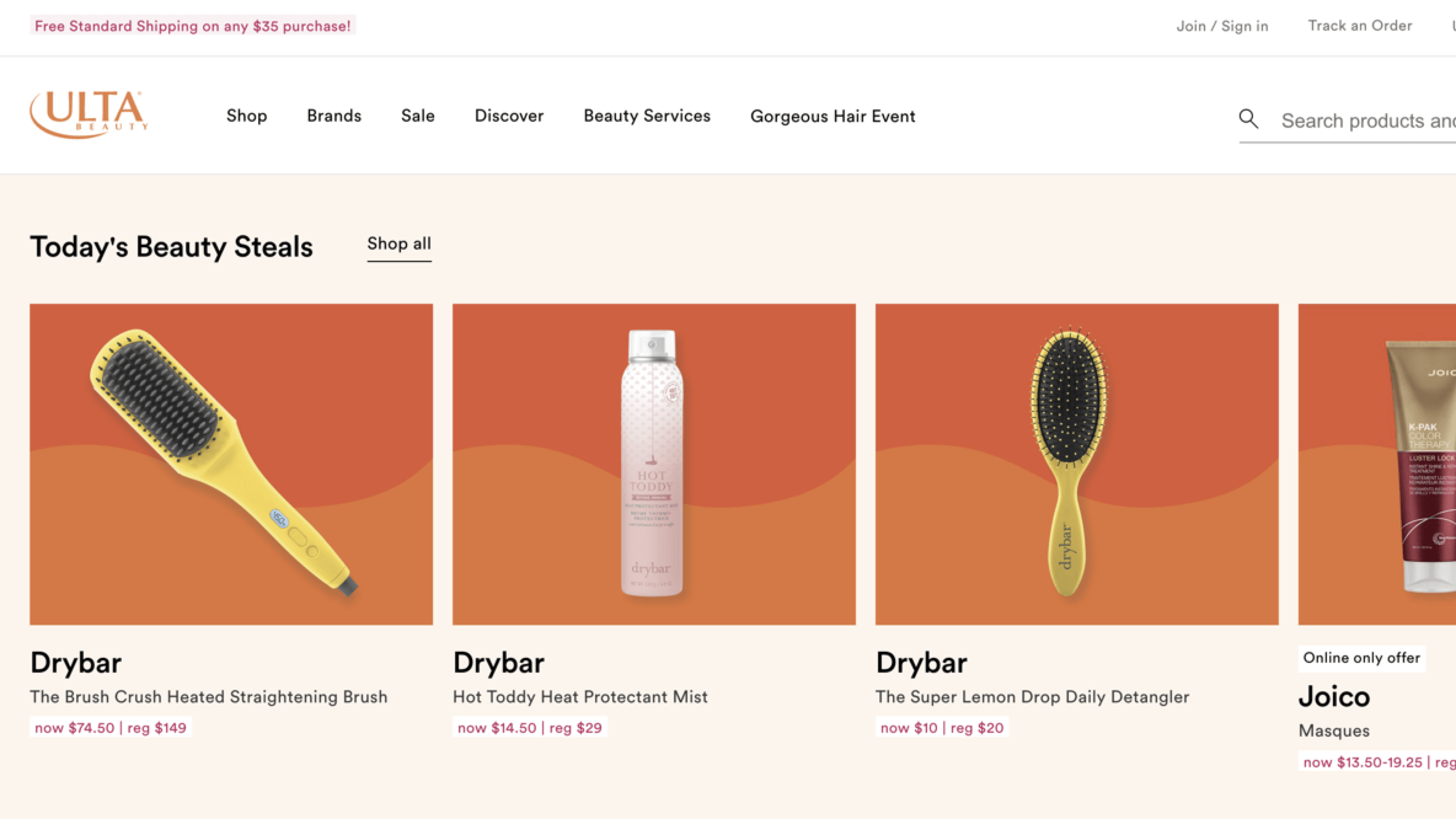 They also have a neatly organized website, despite having hundreds of products.
Ulta enables users to create an account and save their information for a faster checkout process. On top of that, their reward program treats repeat shoppers to discounts over time.
Ulta makes online shopping easy and encourages users to return time and time again.
3. Apple
Finally, we have Apple as our last example of good UX.
On Apple's website, you can get as much detail on their products as you want, but they offer it in a chic package: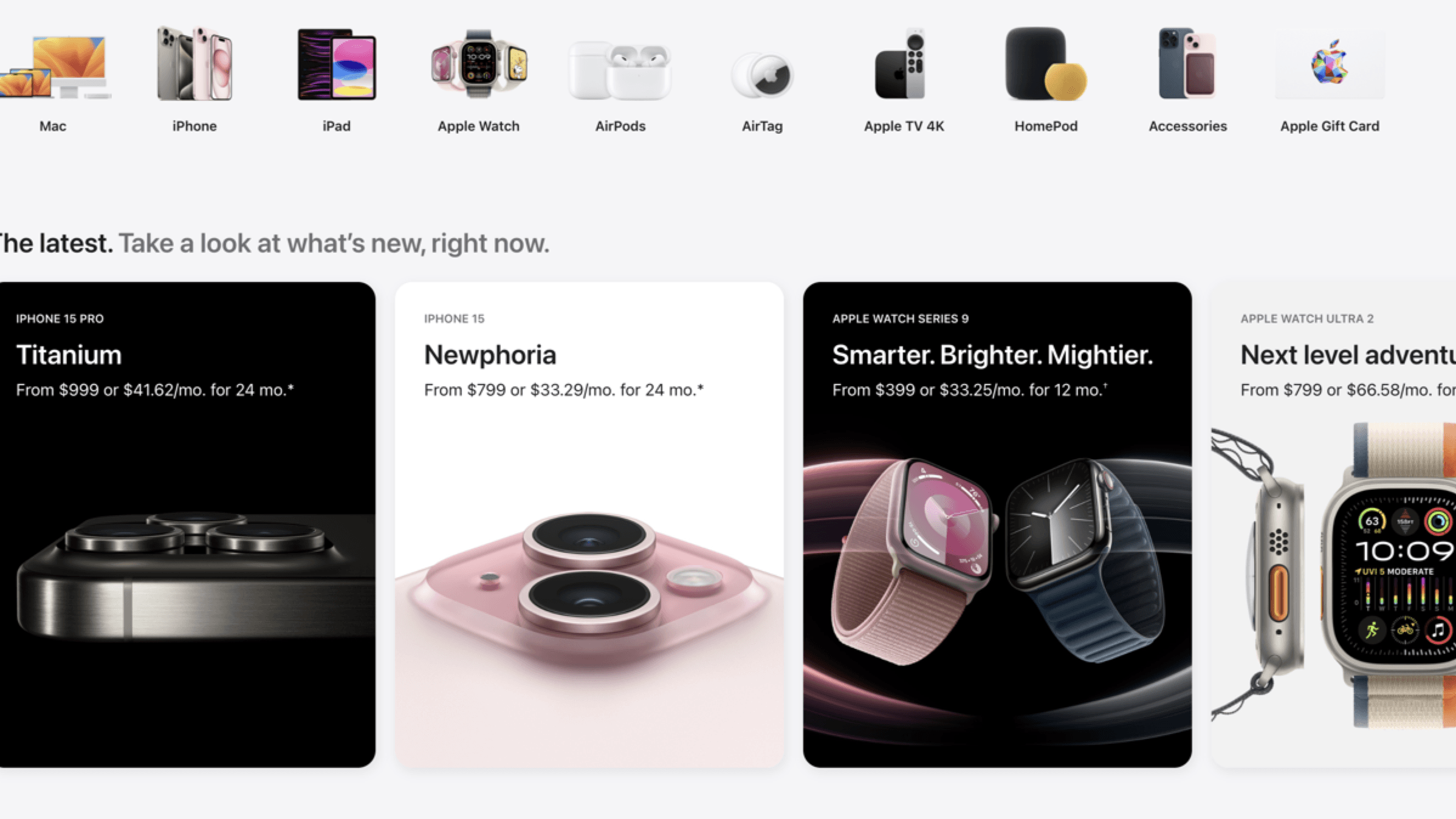 Their website is highly intuitive, just like their products. You can navigate to each page easily, and the images and text are balanced for all users to see clearly. Apple's marketing focuses on the individual, immersive experience, and you can get that feel just from their website.
4 tips to improve UX
We've covered the basics of UX, but now you're likely thinking about your own site's usability. To help you start improving UX, here are a few tips:
1. Implement navigation systems
Navigation is critical to UX. Without easy navigation, users will get frustrated and bounce from your website.
Your site should have a simple setup for navigation, whether that's a heading at the top or a series of dropdown menus along the side:

This setup will encourage users to browse and make it easy for them to find what they want.
2. Use consistent branding
Your branding also plays a part in the UX. Use colors, language, and imagery consistently across your site. As users move through your website, they will learn more about your company and get a sense of who you are. If they like what they see, they'll be more inclined to purchase.
Not only that, but eclectic colors, irregular fonts, and confusing language can be distracting from your product or service. Develop a brand style to help create an enjoyable experience for all users.
3. Focus on accessibility
UX applies to all users, after all, so being inclusive in your UX design can help you attract more customers. Here are some tips for making your site more accessible:
Use alt text for all images
Make sure text color has a high enough contrast to it's background so that colorblind users can still read your content
Include images only when necessary, and don't block any important elements with decorative imagery
Link text can be understood out of context (i.e. avoid "click here")
Optimize for all devices, including mobile
4. Ask for feedback
It's near impossible to take an objective look at your site when you're in the weeds of it day after day. Asking users for their feedback can not only give you new ideas for your website, it can also give you insight into what your users care about on your site!
The best way to get user feedback without a fancy user testing tool would be to send out a survey. Make sure to keep the survey short, and offer a small incentive if needed and appropriate!
Plus, using customer feedback and thanking them for it shows that you care about their opinions and builds trust.
Create a seamless user experience with expert guidance
Learning about UX and implementing it are two different things. Now that you understand why it matters, it's time to start working on your site.
SEO.com has a wealth of knowledge about UX and SEO that's written and approved by the experts over at WebFX. Connect with our team to get a free quote for your digital marketing needs, today!
Don't fail your website's
most important test
Get an SEO scorecard of your website for free in less than 30 seconds.
Writers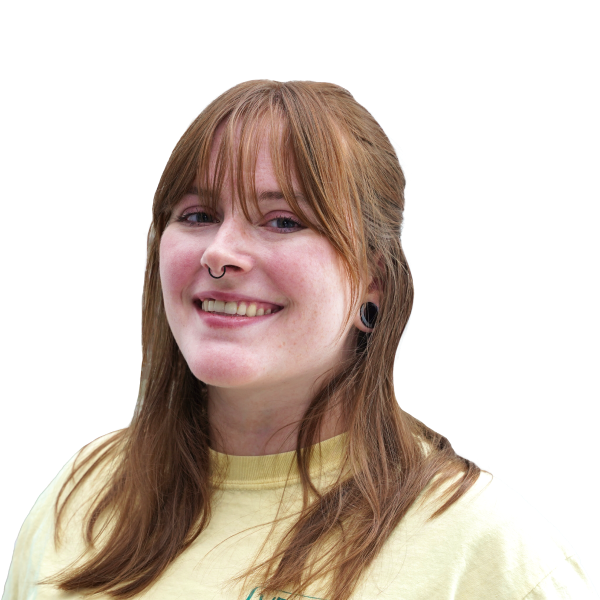 Abbey Stephan
Lead Editor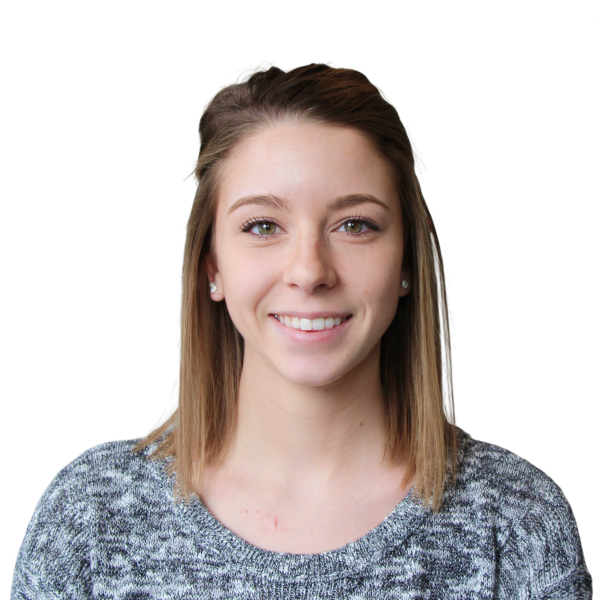 Jackie Rabedeau
Content Writer