What is a meta description?
A meta description is a brief summary of web page that displays under the page's title in search engine result pages (SERPs). Meta descriptions help users better understand what content they can expect to find on the page.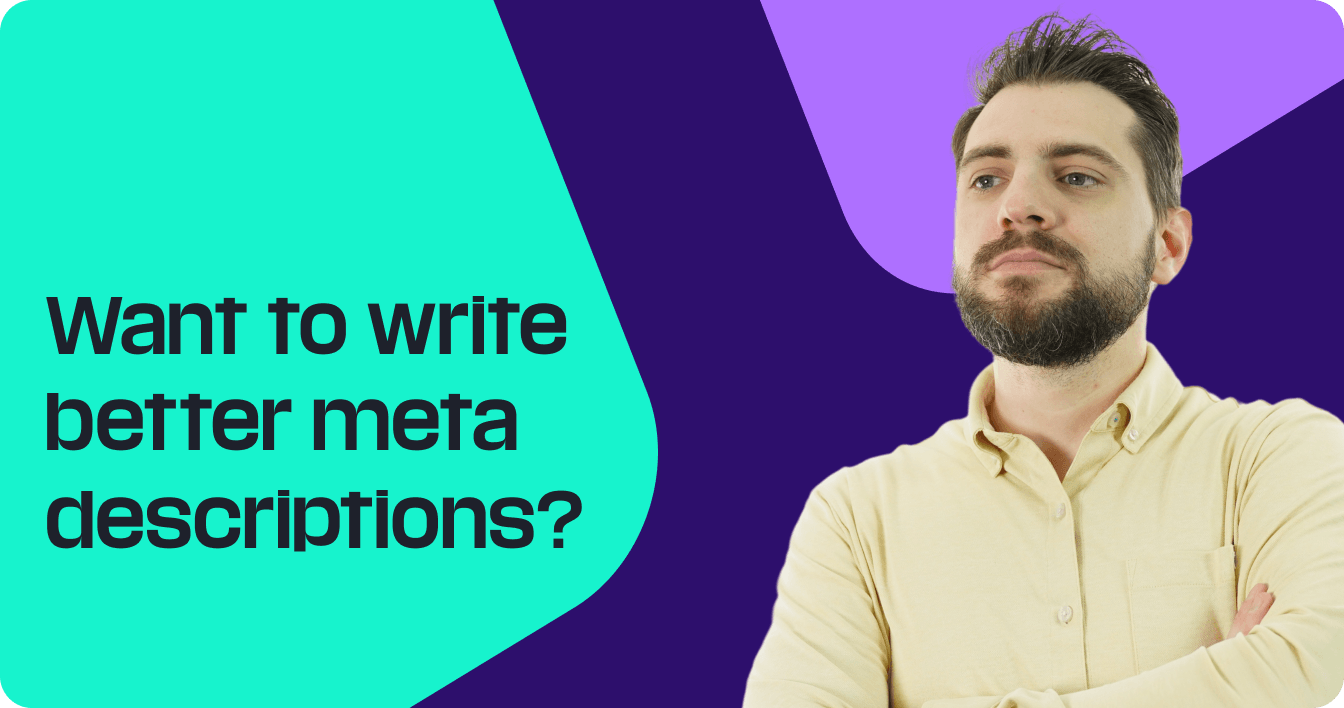 Meta descriptions are one of the most critical elements of a search engine optimization (SEO) strategy.
They're the first snippets of text from your webpage that users read when scrolling through search results. At only 160 characters long, meta descriptions can influence your page's SEO performance despite not being a ranking factor.
That said, it's crucial you know what meta descriptions are and how to make the most of limited characters and write a great meta description that attracts web traffic. This article covers the basics of meta descriptions, including:
What are meta descriptions?

Meta description example

Why are meta descriptions important for SEO?

5 best practices for writing meta descriptions (+ examples!)
Read on to dive into the importance of meta descriptions, or contact your friends at SEO.com to learn how we can help you revamp your site's meta descriptions.
What are meta descriptions?
Meta descriptions are a 160-character summary of the content on a page. A meta description is the first pieces of text a user sees for your page before they even make it to your website, found just below your page's title on search results pages.
Meta description example
Below is an example of a meta description in Google's search results.

Your meta descriptions should be unique for each website page, offering a summary of the content users find on that page. Besides being brief, meta descriptions should entice users to click on your page to learn more.
Why are meta descriptions important for SEO?
While meta descriptions aren't a high-impact ranking factor, Google does use them in search results.
Expert Insights From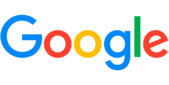 "Meta description tags are important because Google might use them as snippets for your pages in Google Search results."
You'll want to optimize your meta descriptions for SEO for these reasons:
They influence click-through rate (CTR)
Meta descriptions can influence SEO rankings by improving your CTR.
When looking through search results, meta descriptions are the first pieces of text that give users a taste of what's on your page. Users look at them when deciding whether to click on your page. The more enticing your meta description, the more likely you are to attract valuable traffic to your site.
They help you rank for keywords
Finally, meta descriptions can affect your SEO performance by offering another way to optimize for keywords on search engines.
By integrating keywords into your meta description, you help Google better understand your page's context and index it under the appropriate keywords and search terms.
Also, users rely on keywords and key phrases to guide their search. So, when they see meta descriptions with those keywords, they're more likely to interact with that page.
How to write meta descriptions: 5 best practices [+ Examples!]
Explore five meta description best practices to help boost your SEO performance.
1. Make each meta description unique
Meta descriptions should be unique to each site page, providing information related to what the page is about and what users can expect to see when they visit it.
Generic meta descriptions are harder to pin down in terms of the exact context of the page. As a result, Google may favor a similar page with a more descriptive and unique meta over your generic one.
The more specific you make your meta description to your page, the better the chance of Google indexing it properly. Check out these examples of generic and unique meta descriptions for a news article page.
Bad meta description:

In the above example, the meta is a generic description used for every news article, offering little information about the actual news piece.
Good meta description:

Here, we have a unique meta description that details a snippet from the news article specific to that page, offering users insight into what users can expect to see upon clicking the link.
2. Use your meta description to answer search intent
Another meta description best practice is to answer user search intent. People turn to search engines to find answers to questions, and they rely on meta descriptions to help them determine if a page holds the answers.
By answering search intent in your meta description, you can show users that your page fulfills that user's needs. For example, look at the difference between a meta description that ignores search intent and one that answers it.
Bad meta description:

This meta description does nothing to answer user search intent (learn a potato stew recipe), focusing on the chef's love for potatoes instead. While wholesome, it doesn't help users looking for a potato stew recipe.
Good meta description:

Here, the meta description addresses search intent by showing users exactly what they want.
3. Include target keywords in your meta description
This next meta description best practice is essential to your page's SEO performance. When writing your meta description, incorporate the page's target keyword to ensure it appears on the appropriate search results page.
Search engines like Google bold keywords that appear in meta descriptions, capturing users' attention while scrolling through search results. For example, notice how results stand out when they use the search query's keywords in their meta descriptions: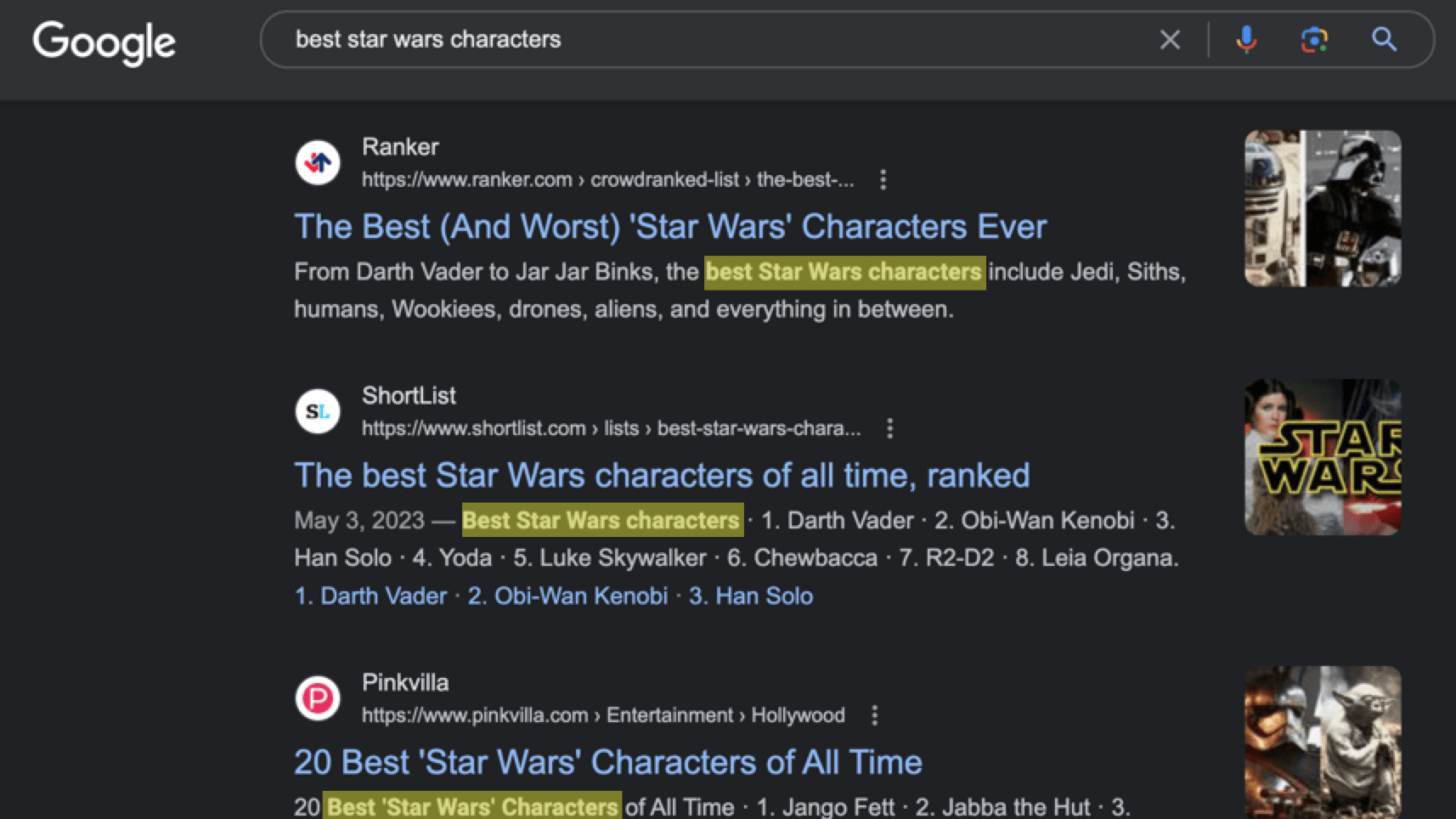 4. Prompt users to click with a CTA
Along with getting users' attention, your meta description should inspire them to take action. To do this, you can include a CTA in your meta description.
For example, if you've created a list of the best places in your area to buy local produce, you may include a CTA that says, "Visit these local produce vendors in [Location]."
CTAs give users a clear next step to follow and urge them to complete an action that benefits your business. In this case, it's getting users to visit your website. See how much of a difference a CTA can make in a meta description by reading the following two examples.
Bad meta description:

In this example, the meta description is missing a CTA, leaving no clear next step for users.
Good meta description:

In this example, users are urged to learn more about different vacation destinations.
5. Use a meta preview tool to monitor character count
Finally, when learning how to write great meta descriptions, use a meta preview tool to help you stay within character count. Remember, after 160 characters, Google may cut off part of your meta description, so it's a good idea to use preview tools to ensure your writing won't get cut off on Google.
Meta preview tools show you how your meta description will look on Google's search results once published. For example, WebFX's Google Preview Tool lets users preview their page's meta, title tags, and site URLs to get an accurate picture of how it'll look on Google's results pages once published.
While going over 160 characters may not seem like a big deal, even just one or two additional characters can affect how your meta description appears on Google.
Bad meta description: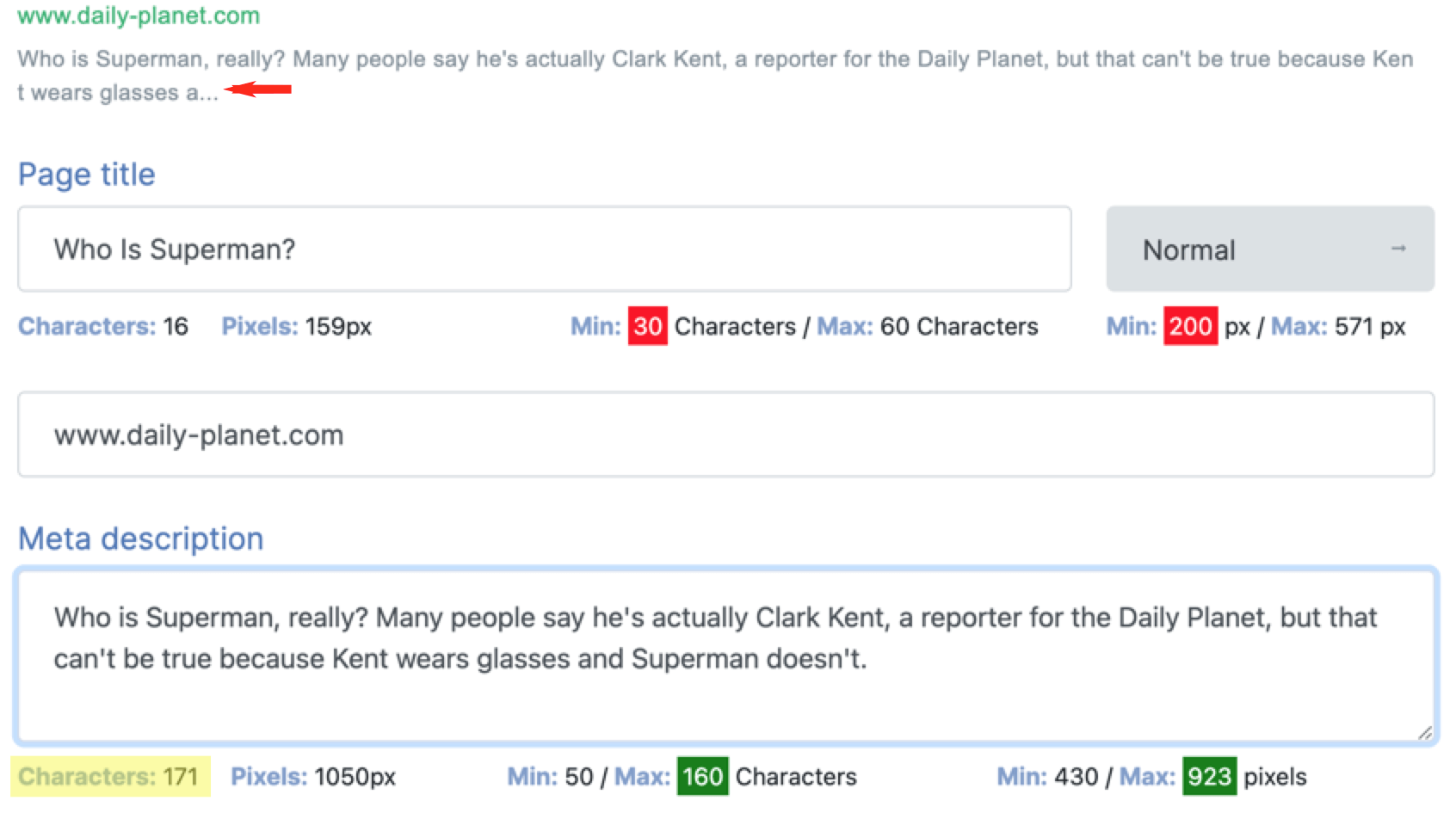 Though this meta description example is so many characters over 160, some words at the end are cut off in the preview.
Good meta description: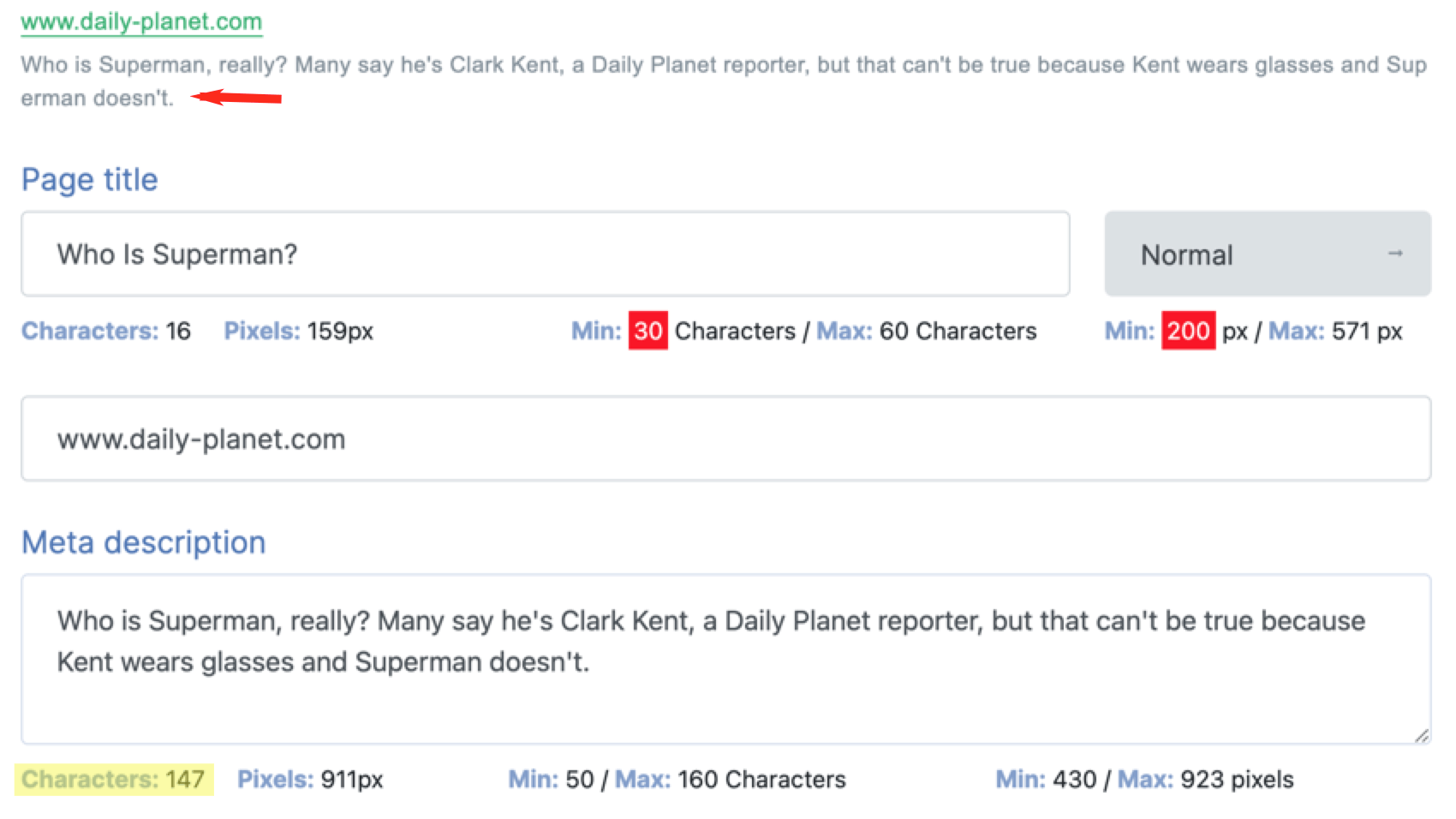 Safely within the 160-character limit, this meta description is displayed in the preview.
Craft attention-grabbing meta descriptions with SEO.com
At SEO.com, we have over 25 years of experience helping clients accelerate their SEO campaigns with on- and off-page and technical optimization services, SEO audits, and more.
See how our team of SEO professionals can help you write great meta descriptions that help improve your SEO performance by contacting us online today.