Google uses hundreds of ranking factors to generate search results, including your website's user experience (UX). With advances in artificial intelligence (AI), businesses have found new ways to leverage AI SEO to improve UX — and we're sharing our favorites. Keep reading to get started!
What is AI SEO?
AI SEO, also known as artificial intelligence SEO, is using AI to improve search engine optimization. AI use cases for SEO include brainstorming title tags, optimizing website code, creating images, and more.
How to use AI SEO to improve UX
Some of the most effective ideas for using AI in SEO for UX include the following:
Data analysis
Data overload is a common problem. No matter the website's size or traffic, businesses have dozens of data points related to user experience through analytics platforms like Google Analytics 4, Microsoft Clarity, and others.
With AI platforms like ChatGPT's Code Interpreter and Claude, you can analyze these data sets for:
Trends
Opportunities
Changes
And more
In seconds, these tools can analyze data that would take you hours. You can also direct these AI assistants to focus on certain site areas, like your service or product pages, or specific metrics, like bounce rate, time on page, and more.
From their analysis, you can compile opportunities for how to improve your site's UX.
Navigation optimization
Users rely on your website navigation to navigate your site, reset their site visit, and determine your most important offerings. For most businesses, the navigation menu is an untapped resource with potential for improvement.
Improving this UX area can help your company streamline its user journey, which can lead to:
Faster user journeys
Increased conversion rates
Use an AI tool like ChatGPT to improve your navigation with the following steps:
List your must-have navigation URLs
Define your target market
Upload your entire URL list
Assign your AI a role, like UX and SEO expert
Prompt your AI to provide an optimized navigation based on the above information
You'll likely want to refine the above steps to improve ChatGPT's or your AI tool's output. Based on the AI's initial output, you can also provide feedback, which the AI will use to re-generate a new response.
Page speed optimization
Optimizing your page speed has several UX benefits, including the following:
Let users see your content faster
Let users interact with your content faster
Let users navigate your site faster
Page speed optimization requires web development time, which isn't always easy to book. However, with ChatGPT Code Interpreter or Claude, you can upload various files and get feedback on improving their speed.
Of course, we recommend speaking with a developer on these recommendations.
Site search suggestions
Besides your navigation, people rely on your site search (if enabled) to navigate your site.
Unfortunately, site search systems aren't the best — unless they use Google. The good news is you can use artificial intelligence to provide relevant suggestions for site search results, which can improve your user experience by keeping users on your site longer.
Content recommendations
Like site search suggestions, AI in SEO can also provide content recommendations for internal linking.
Internal linking is critical in SEO because it helps web crawlers traverse your site and understand its content. It's also important in the user experience as people use internal links to learn more about related topics and complete their buyer journey.
With AI, you can gather internal linking recommendations for:
Referring pages
Anchor text
And more
Paid AI SEO tools like Surfer have this feature built-in. Otherwise, you'll need to create an AI prompt.
Multimedia generation
Visuals, from images to videos, are powerful in helping website visitors:
Learn about a topic
Understand a product's functionality, use cases, and more
Skim content
And more
You can create effective visuals quickly with AI tools for creating images and videos. Some of the most popular AI tools for multimedia include Midjourney, Synthesia, DALL-E, and Adobe Express, with more releasing all the time.
Website chatbots
While a more advanced example, website chatbots are another way to blend AI with UX — they've been around for years, too. With a chatbot, you can answer common customer FAQs quickly while maintaining the option for users to connect with a live team member.
Implementing a chatbot will require assistance from departments such as:
Development
Sales
Customer support
However, companies across the globe have seen success with using website chatbots.
Improve your SEO and UX with SEO experts
Looking to leverage these AI SEO ideas for UX? Get professional help developing AI UX use cases and implementing them with our award-winning team of SEO experts. Contact us today to learn more about our innovative approach to artificial intelligence in SEO!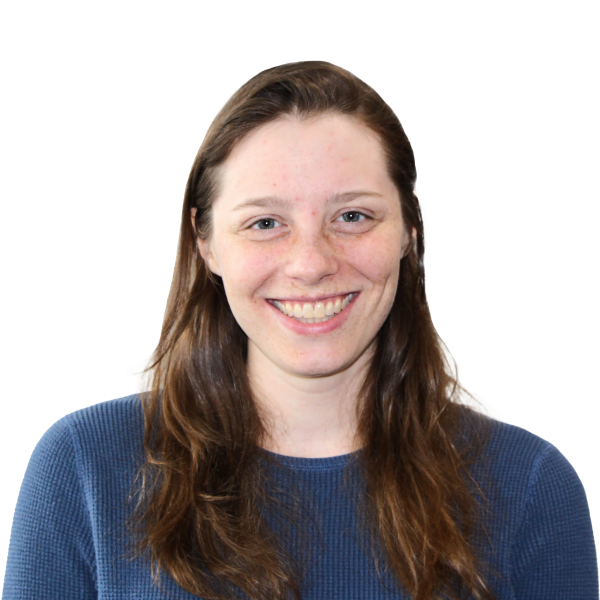 Sarah Berry is an SEO Consultant at one of the largest SEO agencies in the USA — WebFX. With more than 10,000 hours of SEO experience, she offers practical insights and strategies you can use to grow your rankings, traffic, and revenue from search.