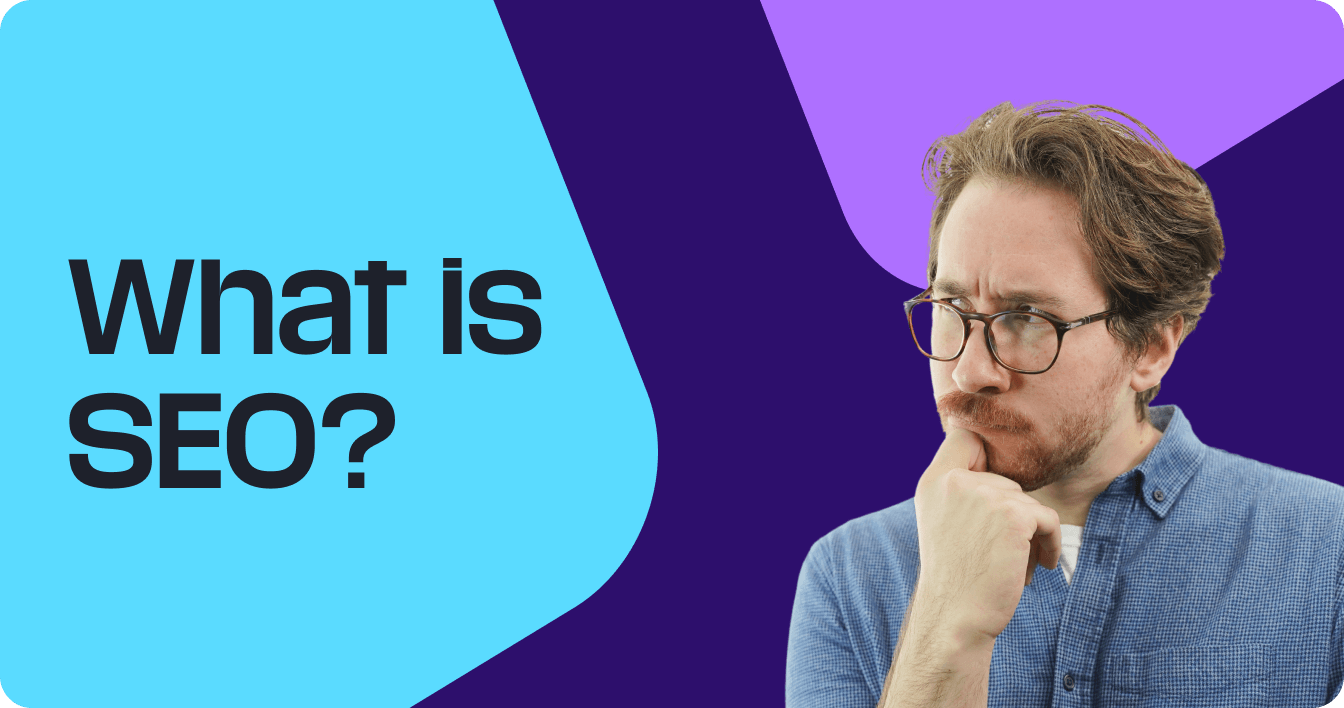 If you work in the recreation and entertainment industry, you know how important it is to keep people engaged. After all, the very thing you sell is intended to engage people — why should your marketing be any different?
But that's easier said than done, and it can be tricky to figure out what it takes to draw people in online through methods like search engine optimization (SEO). What tactics can you use to improve your recreation SEO? What will successfully drive more traffic and increase your rankings?
That's what we're going to discuss on this page. Below, we'll cover six tips for upgrading the quality of SEO for entertainment companies, including:
Keep reading to learn more about each one!
1. Optimize your page speeds
The goal of SEO is to bring people to your website, which means you need to optimize your site for visitors. One way to do that is to improve your page speeds. People don't like having to wait forever for pages to load — in fact, you want your pages to load in three seconds or less.

Another reason to improve your page speeds is that they're a ranking factor. Google considers Core Web Vitals when ranking your site, which are a set of metrics related to how quickly your pages load. So, having slow-loading pages won't just drive away traffic — it will prevent you from ranking high in search results.
To help with this issue, there are a few things you can do, including:
Minifying code
Limiting redirects
Compressing images
Caching web pages
2. Harness responsive design
Another way to optimize your website for both site visitors and Google is to use responsive design. That's a type of web design that adjusts a page to fit the screen where it appears.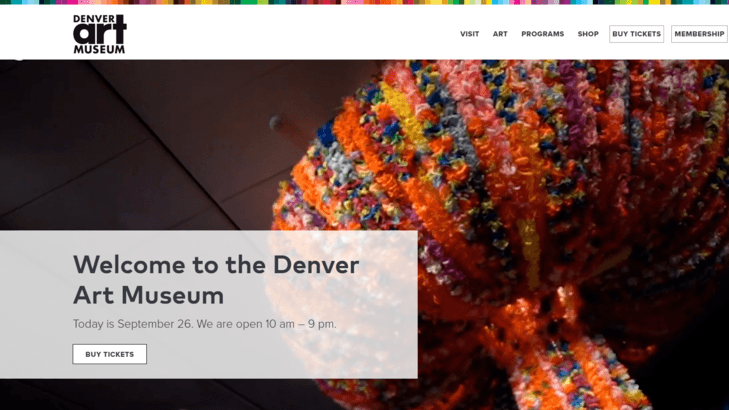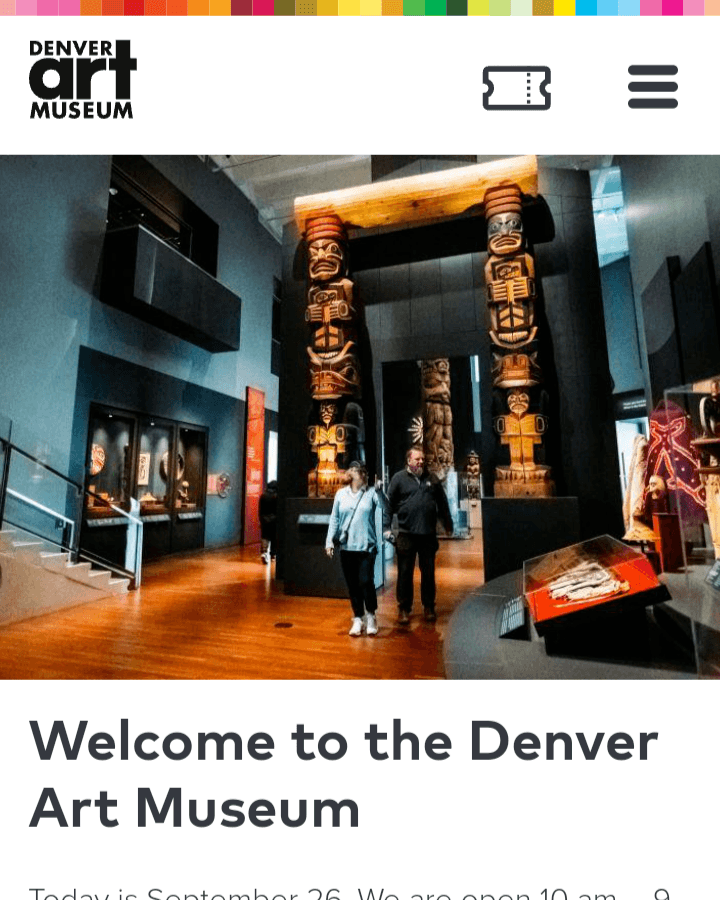 Why is this important? Because it helps make your site more mobile-friendly. Whether someone visits your site on a desktop computer or their phone, they'll get a cohesive, attractive version of the website. That's key for retaining the full range of your audience and not driving anyone away.
It also benefits your Google rankings, since Google ranks sites using a mobile-first index. That means Google ranks sites based on their mobile versions, not their desktop versions. So, a site without a mobile-friendly version wouldn't rank high at all.
3. Set up a Google Business Profile
Not all your entertainment SEO needs to be on-site.
You can also practice off-site SEO, and one way to do that is to create a Google Business Profile. By inputting some basic info about your company (such as your business name, location, and contact information) and verifying your ownership of the business, you can get your profile up and running quickly.
The benefit of having a Google Business Profile is that it helps a lot with your local SEO. Let's say you run an arcade. If someone in your city searches online for the term "arcades in my area," Google will likely display a local 3-pack — that is, a set of three local Google Business Profiles that match the search term.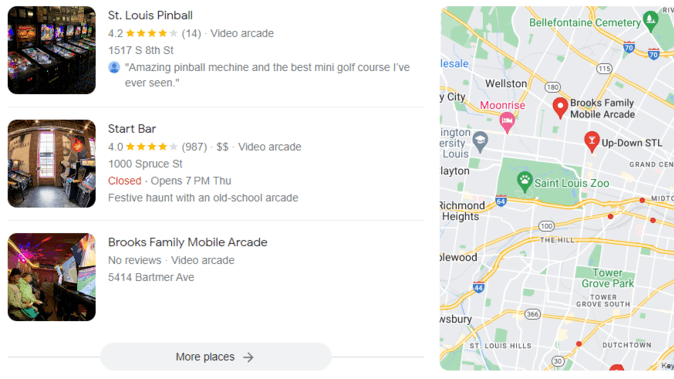 The goal is for your business to appear in that 3-pack. But to do that, you need to claim your profile. You also need to optimize it, which you can do by filling out as much info in your profile as possible.
4. Earn valuable backlinks
Another offsite recreation SEO tactic is backlinking. Backlinks are links that lead from third-party websites to your web content.
There are two benefits to backlinks.
The first is that they can lead people to your website from other sites.
The second is that they can increase your Google rankings. That's because Google considers how authoritative a site is when it ranks it. So, if a reputable site links to yours, Google will assume that your site is reputable as well.
For that reason, you should try to earn backlinks from reputable sites in your industry.
To earn backlinks, consider these ideas:
Produce high-quality, original content, like a study on camping in your state
Create an interactive tool, like a water tank calculator for RVs
Design visual content, like an infographic, to demonstrate complex topics
Keep in mind that quality is more important than quantity — one high-quality backlink is better than 10 low-quality ones.
5. Earn reviews and testimonials
Getting your business in front of users is one thing. But for your SEO to be truly successful, you need to ensure that people not only see your business, but see a positive portrayal of it. That's where reviews and testimonials enter the picture.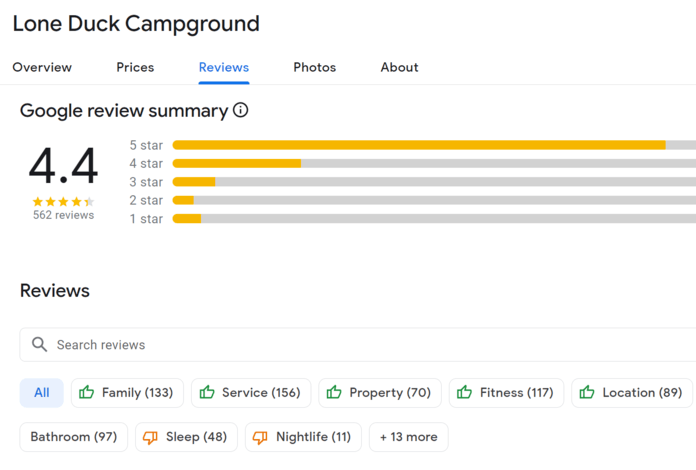 By seeking out reviews, you can earn praise from your customers. That's one of the most compelling forms of marketing, since people will take your self-praise with a grain of salt, but they'll trust the word of your customers.
You can encourage your customers to leave you reviews and to submit testimonials. They might leave reviews for you on directory sites or on your own website. You can also display testimonials on your site. When these appear in search results, they'll do a great job of convincing people to become customers.
6. Use multimedia on your website
Finally, you should look for ways to use various multimedia across your website. This is an especially important step in SEO for entertainment companies, since so many entertainment companies depend on visual engagement in their actual products or services.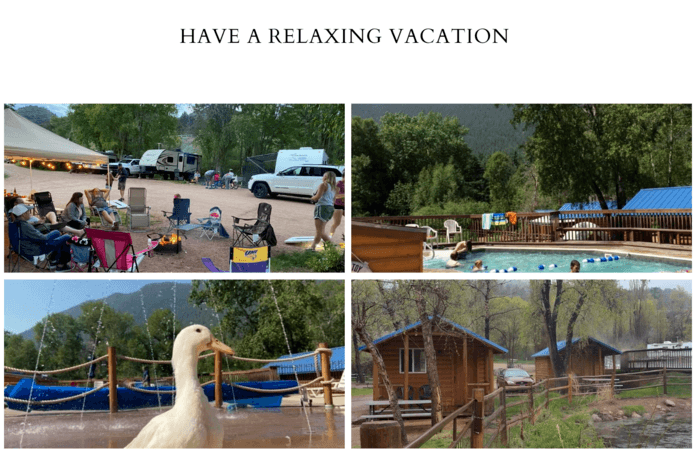 When we say "multimedia," that can mean a few different things. For one, it can mean photos or infographics. These can help break up your textual content and make your site more visually appealing. You can also produce some of your content in a video format.
Find more entertainment SEO answers on SEO.com
Now that you know how to improve SEO for recreation companies, you can set to work implementing the above steps at your own business. But there are still other ways you can boost your entertainment SEO. To learn more about them, you can check out some other helpful content here on SEO.com!
Writers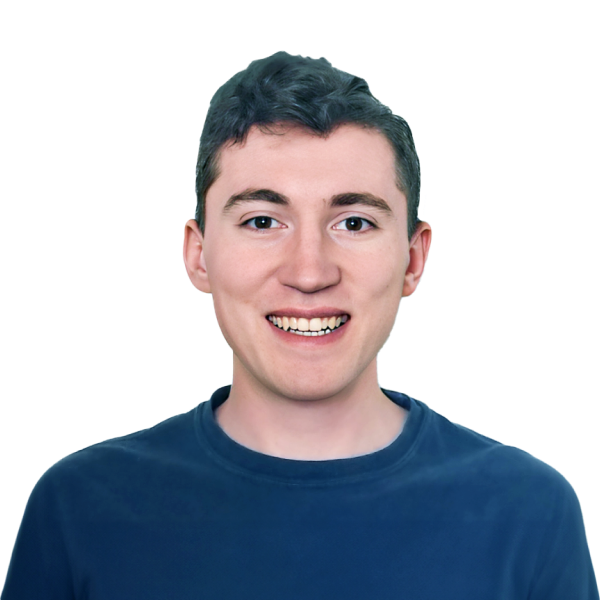 Matthew Gibbons
Lead Data & Tech Writer