Attract more patients and grow your practice with search engine optimization (SEO) for dermatologists. Learn how to get started with SEO for dermatology in this guide, which explores its definition, benefits, and how to optimize your site!
What is SEO for dermatologists?
SEO for dermatologists is a digital marketing strategy that optimizes your website to help it rank higher in search engine results pages (SERPs). Some common SEO tactics include making your website mobile-friendly, researching and implementing keywords, and creating custom content.
What are the benefits of dermatology SEO?
The most common benefits of dermatology SEO include:
1. Drive traffic
Your website connects all your marketing strategies. People use your website to learn about your practice, read up on your treatments, and find the information they need to contact you.
But you need people to visit your website in the first place so they can find that information. That's where SEO comes in.
Dermatology search engine optimization is all about getting your website to rank at the top of the search results in search engines like Google and Bing. This is important because 75% of people only click on websites from the first page of the results.
With an effective SEO strategy, you'll be able to rise to the top of the search results and earn those valuable clicks from users, driving more people to your website so they can learn about your practice and become a patient.
2. Target relevant users
One of the biggest benefits of SEO for dermatologists is that it always reaches your target audience.
For example, an SEO strategy involves researching and implementing keywords across your website. Keywords are the words and phrases your target audience searches for online, like "dermatologists near me" or "dermatologist in Atlanta, Georgia."
When you implement these keywords in your website, you help your site rank at the top of the results when someone searches for that phrase.
That means you'll always reach the people actively searching for treatments and services online, making it much more likely that they'll become patients, earning you a higher return on investment (ROI) for your efforts.
3. Generate qualified leads
Since dermatologist SEO helps increase your website traffic and target the people looking for your treatments, you'll acquire more qualified leads as more people discover your practice. You can then work on converting those leads into patients so you can grow and expand your practice.
4. Reach people in your local area
Did you just open an office in a new location? Well, you're in luck before dermatology search engine optimization is the perfect strategy for helping you reach people in your local area.
This strategy is known as local SEO and has many benefits. It focuses on reaching the people in your local area when they search for phrases like "dermatologist near me."
With an effective local SEO strategy, you can promote your new office location to the local public and attract new patients.
5. Generate long-term growth
Another benefit of dermatology SEO is that it drives consistent, long-term growth for your practice. Once you reach the top of the search results and maintain your rankings, you can effectively drive a continuous flow of web traffic, leads, and patients for your dermatology practice.
3+ SEO tips for dermatologists to increase traffic and new patients
Now that you know the benefits of SEO for dermatologists, let's dive into how you can get started!
Here are four SEO tips for dermatologists to help you drive web traffic and attract new patients:
1. Improve your site navigation
Search engines like Google want to give their users the best possible experience, and that involves showing them websites that offer a good user experience (UX). A critical element that can impact your UX is your navigation.
Your site navigation refers to how visitors move and visit different site pages. Build an organized, logical structure in your navigation so users can easily browse your services, history, educational content, and more.
2. Make your website mobile-friendly
Next on our list of SEO tips for dermatologists is to make your website mobile-friendly. Many website visitors are likely browsing your site on a mobile device.
Plus, Google wants to provide an excellent experience to its mobile users, so it prioritizes mobile-friendly websites in the search results.
That means it's essential to ensure your website is mobile-friendly to reach the top of the search results and provide a good experience for your mobile visitors.
One of the best ways to make your website mobile-friendly is to implement responsive design. Responsive design ensures that your website displays and functions correctly on any device your visitors use, whether a mobile phone, tablet, or laptop.
3. Target long-tail keywords
Long-tail keywords describe search queries with three to four words. When it comes to dermatology search engine optimization, it's beneficial to target long-tail keywords over short-tail keywords because they have a more well-defined search intent and less competition than short-tail keywords.
Use free or paid keyword research tools like the following:
You can also compile potential keyword ideas by speaking to your team, browsing online forums, and more. For the best success, focus on keywords relevant to your practice's target market since these keywords are most likely to attract qualified traffic to your site.
4. Create custom content
Have you ever heard the phrase "content is king?" Well, that's because custom content makes the SEO train go around.
When people search for words and phrases related to your dermatology treatments, you need helpful, original, and trustworthy content that matches the intent of the searches to help your site appear in the search results.
Use a free keyword research tool like Google Trends for your SEO efforts to research words and phrases your audience searches for online and then create different types of content, like blog posts and articles, to target those keywords.
Attract more patients with dermatology SEO services
With SEO for dermatologists, you can help your practice serve more people in your community and grow. If you're struggling to find the time to learn, implement, and manage SEO, consider the help of an award-winning SEO agency like SEO.com.
Contact us online to learn more about SEO services.
---
FAQs about dermatology SEO services
Learn more about dermatology SEO services with these FAQs:
What are dermatology SEO services?
Dermatology SEO services optimize a dermatologist's website on a one-time or ongoing basis for search engine optimization. Agencies, consultants, and freelancers offer search engine optimization services for different rates and intervals, like hourly, monthly, or project-based.
What do dermatology SEO services include?
Dermatology SEO services will typically include the following:
In some cases, a dermatology search engine optimization solution will focus on one of these areas. For example, a practice might hire a technical SEO consultant to improve its page speed over the next few months.
How much does SEO for dermatologists cost?
Prices for dermatology SEO vary and depend on factors unique to your practice and service provider. On average, businesses invest $1500 to $5000 per month, $100 to $300 per hour, or $5000 to $30,000 per SEO project on SEO solutions.
Writers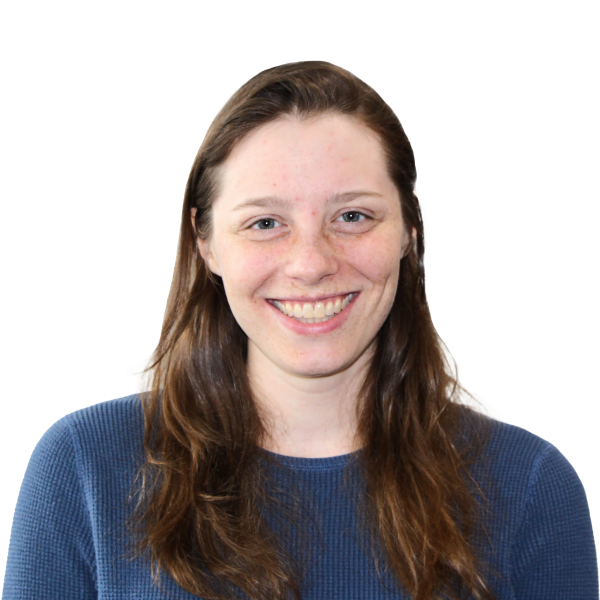 Sarah Berry
SEO Consultant