When it comes to search engine optimization (SEO) tools, there are several names out there — HubSpot, Semrush, and more. One of those big names is Moz. If you haven't heard of Moz, you're about to — it's what this page is all about!
To be more specific, we're going to cover how to use Moz for SEO, including some of the tool's best features. First, though, we'll go over some other helpful info about Moz SEO:
Keep reading to learn more about how to use Moz for SEO!
What is Moz?
Moz is an SEO company founded in 2004. They initially offered informational SEO content, and later SEO consulting services. Today, Moz still regularly publishes helpful web content on a variety of SEO topics. However, their main service offerings are their SEO tools.
Moz offers a few different tools, some of which are free and some of which are paid. The biggest one, though, is Moz Pro. Moz Pro is an all-in-one SEO suite that can help your business perform a variety of tasks to improve your overall SEO strategy.
That tool — Moz Pro — is the main subject we'll be discussing on this page.
Who should use Moz?
Moz is an ideal tool for any business that needs help improving the quality of their SEO. That's one of the great things about Moz — it's good for multiple types of business. Small businesses, big businesses, beginners, experts — all these types can benefit from using Moz.
That said, there are two main qualifiers you can use to determine if Moz is right for you:
Pricing
Features
Obviously, Moz isn't a good choice if it's not in your budget. It's also not a good choice if you don't really have an interest in the features the tool offers.
But if you like the features and have the budget for it, Moz is likely a great option for your business.
How much does Moz cost?
We just established that your budget is one of the deciding factors in whether you should use Moz. So, what exactly should that budget be? How much does Moz Pro cost to use?
The answer depends on which plan and payment option you choose. Moz Pro offers four different plans, and for each plan, you have the option of paying monthly or yearly. The yearly rate is less expensive than the monthly rate, but it also comes with a year-long commitment.
Here's a summary of the different pricing options you get with Moz Pro:
| | | |
| --- | --- | --- |
| Plan | Monthly rate | Yearly rate |
| Standard | $99 per month | $79 per month |
| Medium | $179 per month | $143 per month |
| Large | $299 per month | $239 per month |
| Premium | $599 per month | $479 per month |
5 valuable Moz SEO features
Now we get back to the titular topic of this page: How to use Moz for SEO. The best way to answer this question is to go over some of the main features that Moz Pro offers. By harnessing these features, you'll be able to get the most out of Moz for your business.
The five best Moz SEO features are:
Read on to learn more about each item!
1. Website rank tracking
When it comes to SEO, Google rankings are the name of the game. The whole point of optimizing your web content is to get it ranking higher in search results. That's why Moz offers a rank tracking feature that lets you see where different pages on your website are ranking for different keywords.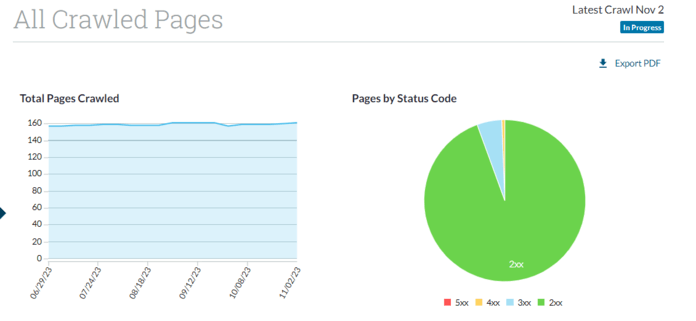 What's even better is that you can specifically track local and national searches. That means you can distinguish between traffic from people in your local area versus elsewhere in the country.
2. Site SEO auditing
Moz also provides SEO audits on your website. To do so, the tool crawls your website in search of any problems, errors, or poorly optimized pages. When it finds these issues, it reports them to you and lets you know what you can do to fix them.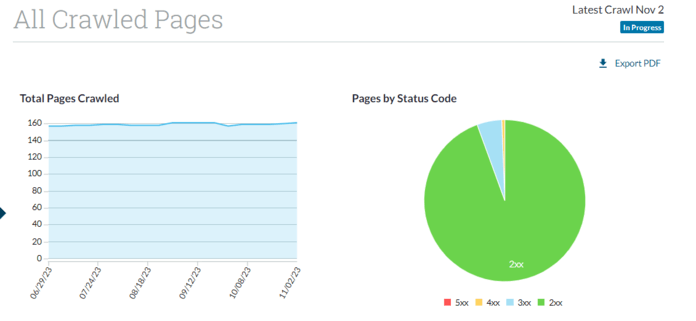 That means you can go in and patch up any problems Moz finds without identifying those problems yourself. In the long term, you can fix multiple SEO issues on your website, helping you rank higher in search results across the board.
3. Keyword research

Another feature you'll want to take advantage of when using Moz for SEO is its keyword research feature. All you have to do is type in a keyword to Moz's Keyword Explorer, and you can see metrics like:
Monthly volume
Organic click-through rate (CTR)
Ranking difficulty
Plus, you'll get keyword suggestions based on the term you typed in. Moz is a great tool for discovering related keywords that you can target on your website.
4. Audience analysis
"Know thy audience" is one of the most important rules of SEO. Moz knows that as well as anyone, so it's not surprising that it offers an audience analysis tool.
Much like Google Analytics, the audience tool tracks the traffic that comes into your site and lets you view data about that traffic. You can see information like:
Where visitors discover your site
Which pages they visit
How long they stay on your site
And more!
Learning this info about your audience helps you understand them better, which is important for improving your campaigns to reach them more effectively.
5. Competitor tracking

Finally, when using Moz for SEO, you can do more than just track your own SEO data. You can also check out what your competitors are up to. With Moz's competitor tracking features, you can learn info like:
Search rankings for different keywords
Domain authority
Various website SEO metrics
And more!
In other words, Moz can track almost all the same things for your competitors' sites as it can for yours, allowing you to consistently keep up with how you're performing relative to the competition.
Learn more about improving your SEO strategy on SEO.com
Using Moz for SEO is one of the best ways to improve your rankings and website traffic. But while Moz helps you identify areas for improvement, it doesn't do the work for you. If you want to learn tactics for directly impacting your site's SEO, be sure to check out some other helpful content here on SEO.com!